How to Override Lost Mode on iPhone without Password Easily
by Sophie Green Updated on 2020-10-24 / Update for iCloud Tips
Most of the time, iPhone lovers lose their devices on a picnic spot or restaurant due to any reason. The first thing they do is activate lost mode on their phones to lock their phones. Due to this, no one can access their private data. But when they find their iPhone wit active lost mode then they wonder how to override lost mode on iPhone. Let's find the answer in this article.
Part 1: What Is Lost Mode And How Does it Protect Your iPhone?
People activate iPhone lost mode on their iPhone when they lose their device in an unknown place.  After activating lost mode, you might be wondering "What is lost mode on iPhone" and "What does lost mode do on iPhone".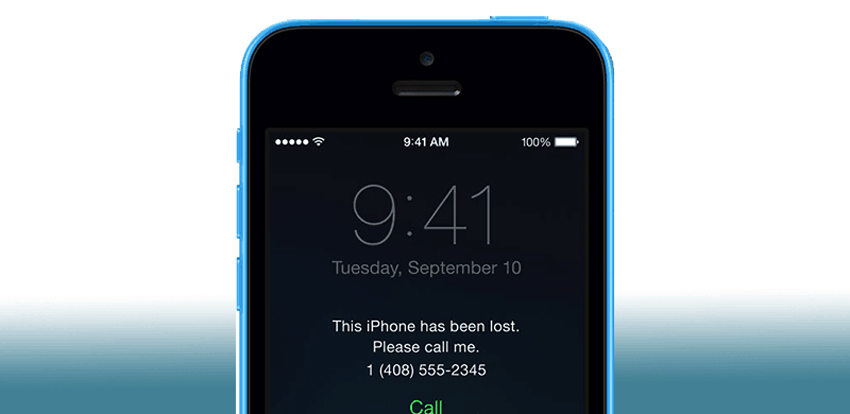 The iPhone lost mode allows you to prevent anyone from accessing your private data. Moreover, the feature allows you to erase your data remotely. The best part about the lost mode in iPhone is that your data such as credit, prepaid, or debit cards for Apple Pay will be removed from the devices when you erase your device.
Part 2: How to Override Lost Mode on iPhone 12/12 Pro with Password
Most of the users always wonder how to override lost mode on the iPhone. This section will help you to override lost mode on iPhone with Password. Let's get started.
Way 1. Override Lost Mode on iPhone By Entering Passcode Directly
One of the simplest ways to unlock the iPhone Lost Mode is to enter your passcode directly. After inputting your passcode, you can easily turn off the iPhone lost mode. After successful login, you can access the iPhone like ever before.
Way 2. Override Lost Mode on iPhone Via iCloud
Here is another method that can help you to turn off the Lost Mode on iPhone. You can use the iCloud official site to disable Lost Mode on your iPhone. Follow these simple steps to remove iPhone lost mode.
Step 1. Type www.icloud.com on your internet browser.
Step 2. Type in the same username and password like the one on your iPhone.
Step 3. You'll get a verification code on your iPhone. Enter the code to sign in.
Step 4. Then click on the "Find iPhone" feature.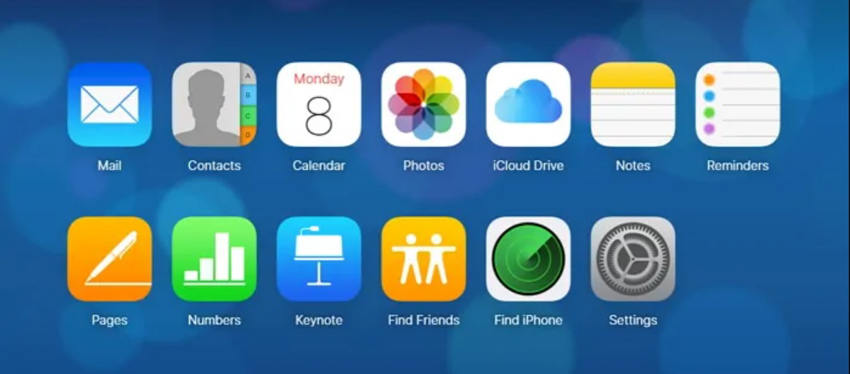 Step 5. Now, click "All Devices" located at top of the screen and then choose your device.
Step 6. Then click the Lost Mode icon on the device box.
Step 7. Tap on the "Stop Lost Mode" to turn off the iPhone Lost mode.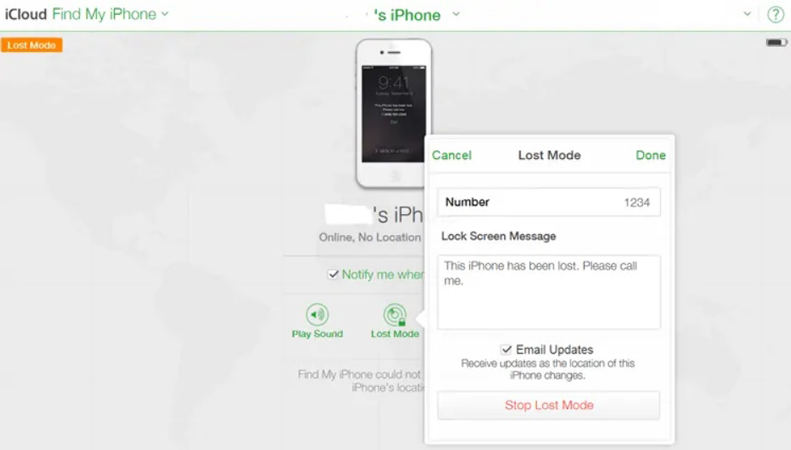 After applying all the steps, you need to wait for a few minutes to register on the iPhone. iCloud is yet again a simple and straightforward method to turn off Lost mode on iPhone.
Part 3: How to Override Lost Mode on iPhone without Password
There are countless tools available online to turn off the iPhone Lost Mode. Moreover, all those tools can help you to override the lost mode on the iPhone. Those tools help iOS users to turn off the iPhone Lost Mode when they find their lost phone or enter Lost Mode mistakenly. Now, you don't have to worry, we have a perfect solution for you. Tenorshare 4MeKey is a great and powerful tool to bypass lost mode.
The Tenorshare 4MeKey is an authentic and 100% genuine software that can help in removing the iCloud Activation lock. Here's how it works:
Download the software and install it on your computer. Click "Remove iCloud Activation Lock" feature.

Now, connect your iPhone to Mac with a USB cable and starting jailbreak.

After jailbreak, you need to confirm your device information. Next, click "Start Remove".

After you tap "Start Remove", the iCloud activation lock removal is now in progress and soon the activation lock will be removed within minutes.

Last, your iPhone activation lock screen will be successfully overritten.
With only few steps you can easily override lost mode on iPhone. However, this tool only works for the user who own the lost mode iphone.
Summary
People who have lost their iPhones remain panic and want to save their data from unauthorized people. iPhone's lost mode helps them to prevent misuse of their data. However, iOS users might wonder how to override iPhone lost mode. This article work on iOS device owners who have found their device with activated lost mode or mistakenly entered iPhone lost mode. Tenorshare 4MeKey is a powerful tool that can help you to turn off iPhone lost mode.
People Also Asked about iPhone Lost Mode
Q1: Can an iPhone in lost mode be reset?
Before resetting iPhone lost mode, you must know that Lost Mode is activated when your phone is connected to the internet. Moreover, the mobile thief will have an option to reset your phone via iTunes and the Lost Mode will not work. However, you can reset Lost Mode by entering the passcode directly and by signing into the iCloud site.
Q2: Can I track my stolen iPhone if it's turned off?
There is no way to track your iPhone's live location but you can assume the current location by monitory the location history. You can only track the live location of your iPhone as soon as it's turned on or connected to the internet.
Q3: How do you find a lost iPhone that is turned off without iCloud?
Without iCloud, there are a couple of methods to track your lost iPhone if it's turned off. You can use Find My Device and Google Maps History.