[Need-to-Know]Can LockWiper Remove Activation Lock?
by Jenefey Aaron Updated on 2020-07-30 / Update for iCloud Tips
When you're locked out of your phone, chances are that you will miss several important activities you need to execute. If it happens at an unexpected moment, you may need to find a means to resolve the issue ASAP. Using LockWiper can be the best way to resolve the issue.
Part 1: What is LockWiper?
LockWiper is an innovative software that is often used for unlocking iPhone without a need to input passcode. It's much useful for anyone who intends to unlock his/her phone when he/she is locked out by parental controls, iCloud account authentication as well as lock screen. This software offers you a quick and easier way to regain full access to your device again.
Part 2: Can Lockwiper Remove Activation Lock?
Of course not, Lockwiper acutally bypasses iPhone/iPad screen locks in minutes.It gives users peace of mind whenever their phones are locked. You don't need to become jumpy anytime you're locked out of your device.
When the device is iCloud locked, you need to consider using other third-party tools to resolve. The iCloud activation lock was designed to keep your device and your information safe in case your iPhone, iPad, iPod touch, Apple Watch, or Mac is ever lost or stolen.
Part 3: What is the Best iCloud Removal Tool?
There are several iCloud removal tools available on the internet today. They all perform similar functionalities. However, there exist some factors that distinguish them from one another. Notable iCloud removal tool you can use to unlock your device include :
Top 1. Tenorshare 4MeKey
Top 2. iCloud Activation Bypass Tool Version 1.4
Top 3. DoulCi iCloud
Top 4. appleiphoneunlock.uk
Top 5. doctorunlock.net iCloud Unlock
This is a professional and safe tool for removing iCloud Activation Lock with minimal effort. It's great for quicker removal of iCloud Activation Lock without a password/Apple ID. Anytime you forgot password or bought iPhone iCloud locked, you can always rely on it for a quicker solution. It will allow you to log into your App Store with a new Apple ID after bypassing the activation lock on iPhone/iPad/iPod touch.
Video Guide on How to Remove iCloud Activation Lock
To use this app, please follow the procedures below:
Kindly follow this link to download the app. Once you're done with the installation, you will see an interface like the one in the picture below:

You're gradually approaching the final step of the activation removal process. Here, you will need to tap the start button to get started. Hit the button and let the process begin.

If you are using a Windows computer, you need to jailbreak on your own or click our recommended tutorail to jailbreak.

If you are using a Mac computer, you can turn to this guide to jailbreak.

After you successfully jailbreaked your device, you probably need to confirm the device informaiton.

Once you click on "Start Remove" button, the iCloud activation lock removal will be in progress. Just wait for few minutes for it to be completed. Once it's done, you can gain access to your phone again.
Pros of Tenorshare 4Mekey
Compatible with several iOS device from iOS 12.3-13.6, only 12.4.5/12.4.6/12.4.7 not supported for macOS
Fast & Trusted removal of iCloud activation lock without password/Apple ID
Ability to unlock iCloud account anytime, anywhere when you forgot the password or bought iPhone iCloud locked
Top 2. iCloud Activation Bypass Tool Version 1.4
This program allows apple phone users to disable an existing iCloud account which they don't have access to. It helps them avoid the stress of finding login credentials to sign in. It's not as powerful as Tenorshare 4Mekey.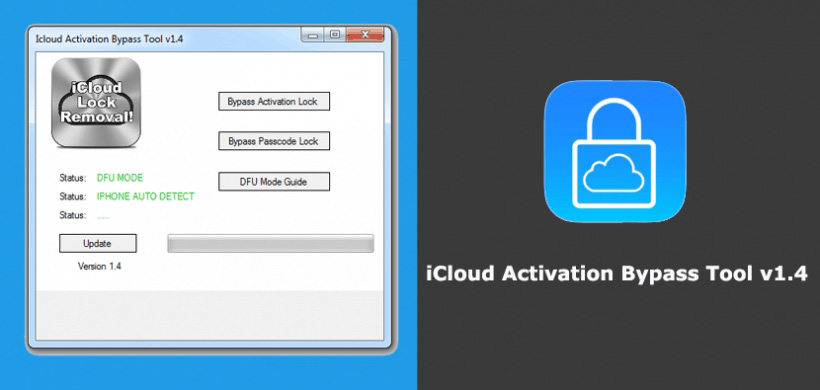 Pro: It's fast to test for Jailbreak.
Cons
It lacks a straightforward interface.
It requires a proxy to perform your desired function.
Top 3. DoulCi iCloud
DoulCi iCloud has been existing for a long time. It's an app that helps buyers of second-hand iPhones to resolve lockout issues. It's void of any barrier trickery that often prompts users to complete surveys or fulfil certain tasks.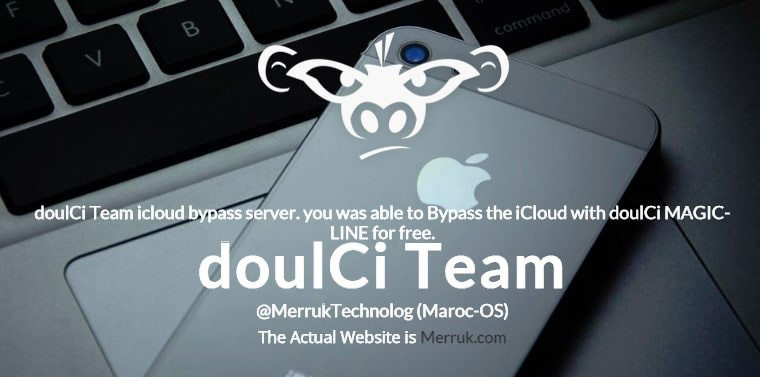 Some pros of this tool include:
It's free.
It's straightforward to use.
However, it has some cons which include:
It has several fake versions.
It can cause your system to be vulnerable to virus.
Top 4. appleiphoneunlock.uk
This tool can help you unlock iPhone online using your IMEI number. It works for all models of iOS device - iPhone 7, iPhone 5s, iPhone X, iPhone 6s, iPhone 4s etc.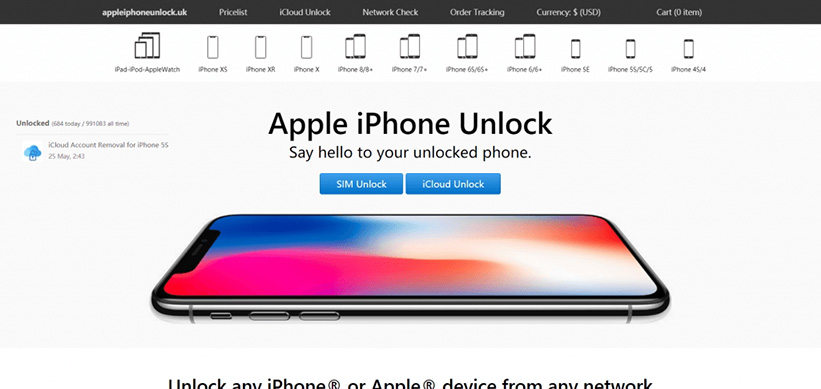 Pro: It works on second hand phone
Con: There are several counterfeit version of the app.
Top 5. doctorunlock.net iCloud Unlock
This app can help you get real time unlock progress monitoring while unlocking your phone. From 0-100% real quick, it updates you about the progress of your unlocking activity. It's indeed an app you need to consider when planning to unlock your device.
Pros:
It offer no chances of getting relocked after lock removal is done.
It offers the cheapest price for unlocking a device.
Cons: It's a premium tool.
Conclusion
From the guide above, it's clear that you can remove the security issue of your device without much hassle. It's all about using the right tool for it. If you're really eager to use the best tool, it's recommended you use Tenorshare 4MeKey. That app has many distinct features other tools lack.