Battery Life Drain Fast on iOS 9/8? Top 5 Ways to Fix iOS 9.3.2/9/8.4/8 Battery Drain Issues
by Jenefey Aaron Updated on 2020-04-07 / Update for iOS Data Recovery
Battery life is one of the most important elements of a modern mobile device. You might have heard a lot about iPhone SE/6s/6/5s/5/4S battery life drain over the last year running on iOS 8/9. So will this problem be with iOS 9.3.2, as Apple forums are filled with battery life questions, boasts, and complaints. Check the following tips to see reliable ways to fix iOS 10/9/8 battery drain issue.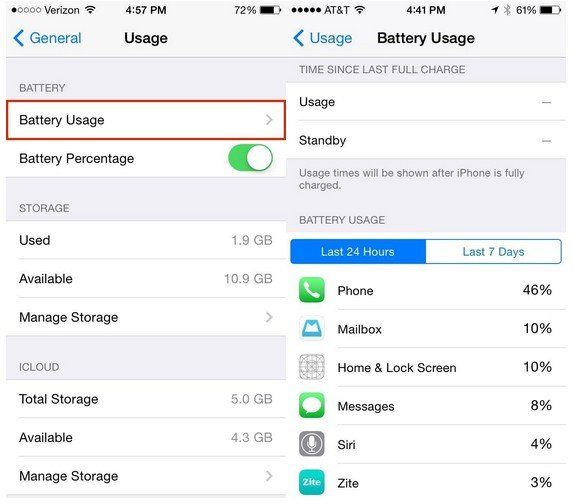 If tips to fix iOS 7 battery issue (turn off cellar data, turn down screen brightness, disable Airdrop, etc.) have already been used, you can still try out the following methods.
How to Fix iOS 9.3.2/9/8.4/8 Battery Drain on iPhone, iPad and iPod
1. Test Your Battery
First of all, you should get a general idea about the battery performance of you iOS 8/9/10 devices. To test your battery, go to Settings > General > Usage. Write down the standby and usage times, press the lock button and leave the device for 5 minutes.
Now go back into the Settings menu and recheck the Usage stats. Your standby time should have increased by 5 minutes and Usage time decreased by 1 minute. If your Usage time rises by more than 1 minute, the problem lies in your phone not going into Sleep mode properly.
2. Reduce Motion
The Parallax effect sure looks cool when you tilt your iPhone, do you prefer saving iPhone battery to feeling cool? If the answer is YES, you should head to Settings > Accessibility > Reduce Motion to turn of the Parallax effect. You'll also notice that apps now fade into view, as opposed to their normal animation, which actually makes opening apps quicker.
3. Hard Reset
No matter what you do, sometimes the old rule of turning it off and on again holds true. To do a hard reset of your device, hold the home and power buttons for ten seconds until it restates. This won't erase any of your precious content, but it does reboot the phone and kill any potentially power-hungry background tasks.
4. Clean Up Cookies, Caches and Others
There's another all-in-one iOS systemcare tool, Tenorshare iCareFone, to optimize iOS and fix the battery usage problem. It could clean up all the app cookies, caches, temporary files, etc. and terminate all background running apps, so as to free up system recourse and fix battery drain issue.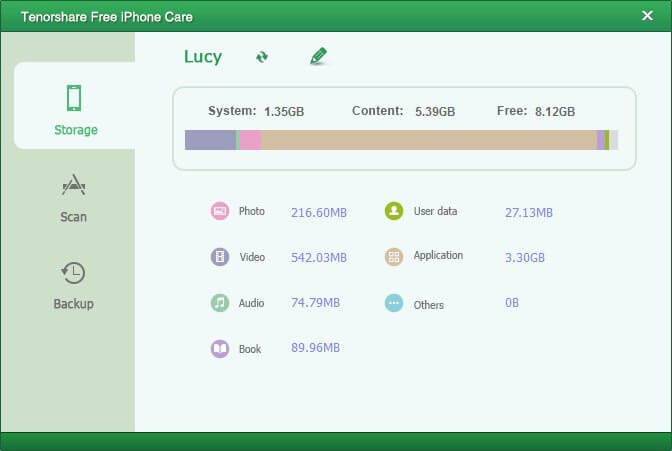 5. Factory Reset
As a last resort, you can always try to factory reset iPhone, iPad or iPod, but this should be the last option as it will also wipe all of your data from the device. After resetting, connect your phone to your computer and restore it in iTunes as a new device, but don't restore from a backup.
Sometimes you do get a lemon, or your iPhone or iPad develops a real problem that only Apple can fix — by servicing or replacing your device. If this is the case, you should go to the Apple Store.