The Easiest Way to Bring Back Deleted Photos on Android
by Jenefey Aaron Updated on 2020-02-18 / Update for Android Recovery
Being a human, we make mistakes in our life. When we use a smartphone, we have photos, videos, and various files stored in it which we may need in future. Sometimes, we delete some photos or other files accidentally, and then we regret of losing them. But, you should know that there are methods to bring back deleted photos on Android phone.
Yes, that is fairly possible. In this article, we are going to talk about the method to get back deleted photos on Android.
Part 1: Can the Deleted Photos Get Back on Android?
The short and simple answer to this question is, yes. It is possible to recover the deleted photos. The only thing you should know is how to do it.
When photos or other files are deleted from a phone, the memory is freed up for other data to be saved there,butit doesn't mean that the deleted photos were vanished away from the phone. They are still there,but their listings are not shown up in the table. That is why;they are overwritten by new files again and again. However, if you use a recovery software or app, that scan and analyse those undefined and unlisted deleted photos and other data. Then it allows you to write back those files back into the File Allocation Table. That is the reason; deleted photos can be recovered.
Now, you need to know how to get back deleted pictures on Android phone.
Part 2: How to Bring Back Deleted Photos on Android?
The very first thing you need to do is to, download and install Tenorshare Android Data Recovery on your Windows computer (if you are Windows user). You can download the Mac version of it if you are working with Mac.
Download and install Tenorshare Android Data Recovery on your Windows/Mac computer
Launch the software, and connect your Android phone to your computer using the USB cable.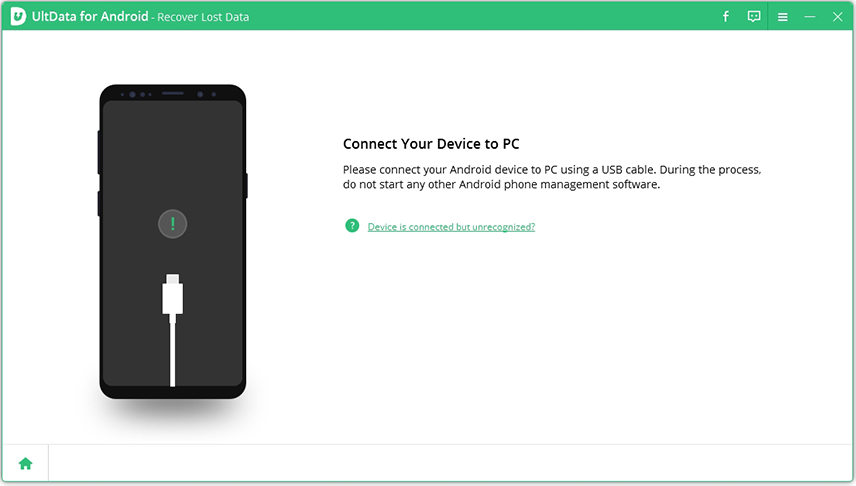 Now, enable USB Storage by following the instructions you will see on the screen. Then move forward.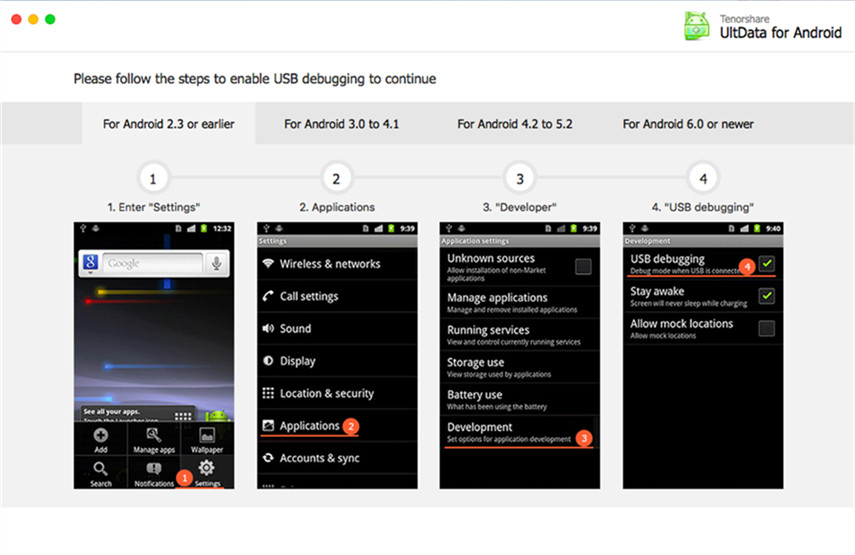 Once done, you have to enable USB Debugging as well which you can again do by following the instructions you see within the software UI.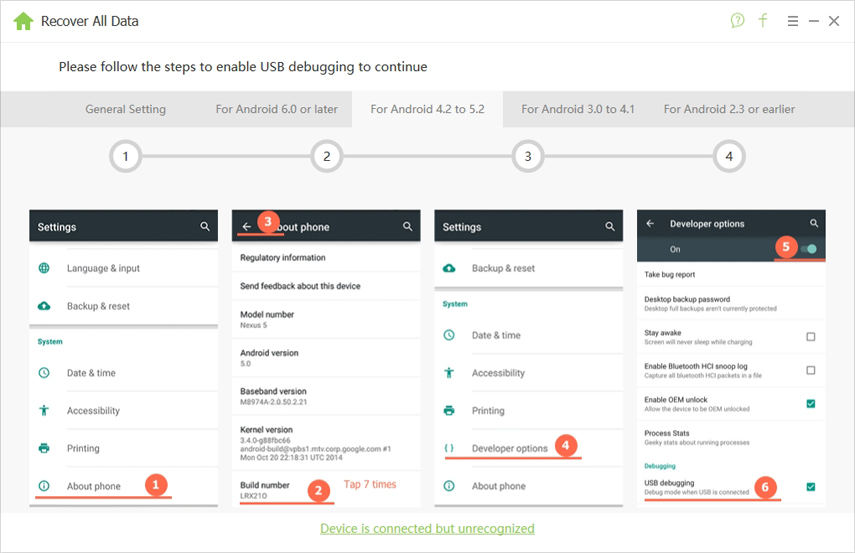 When your device is detected, you have to click on "Allow" when the software prompts you for requesting Superuser access. And, click Next.
Now, check "photos" from the File types since we are recovering photos. Then click "Next"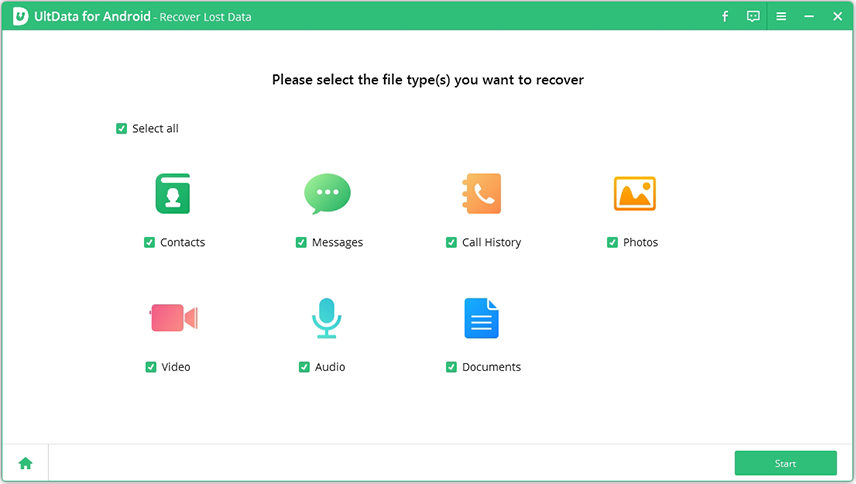 Tick mark the photos that you want to recover, and click Recover. Now those photos will be saved on your PC with their original file formats.Now, you can transfer those recovered photos to your Android phone.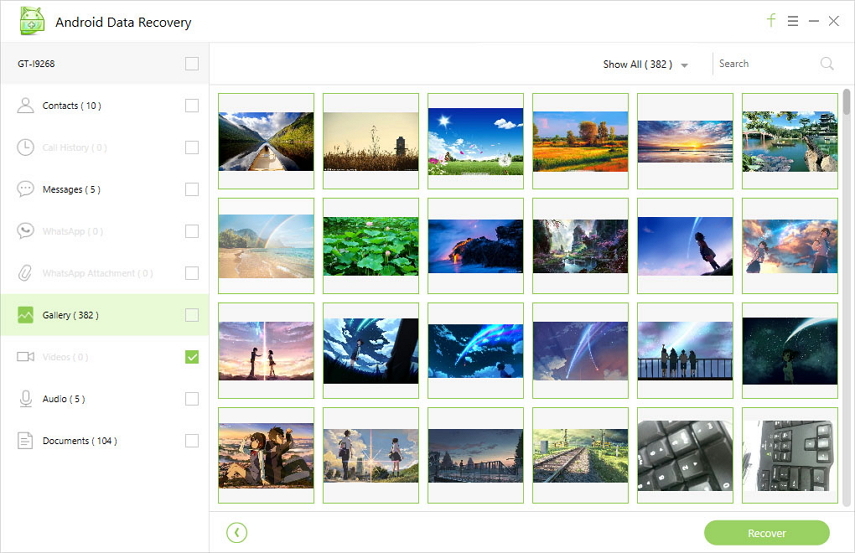 This is how you can get back deleted pictures on Android using Tenorshare Android Data Recovery software program.
Part 3: Top 5 Photo Backup Apps on Android
Since there are many cases of data loss, and then there is need of data recovery, why not have backup apps so that all the data are being backed up so that when they are lost, they can be retrieved from the backup.
This is an awesome Android back up app that you can use on your Android phone. It offers 1 GB free backup space to keep all your files backed up. There are different features you will get when you use it.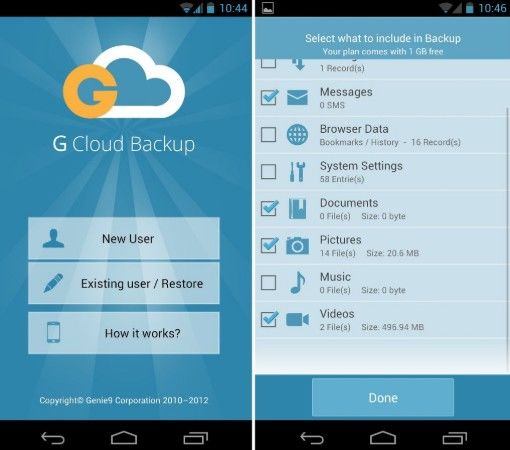 This app is great to use since it is very fast in backing up the data, and when needed, you can restore all those backed up data in few seconds.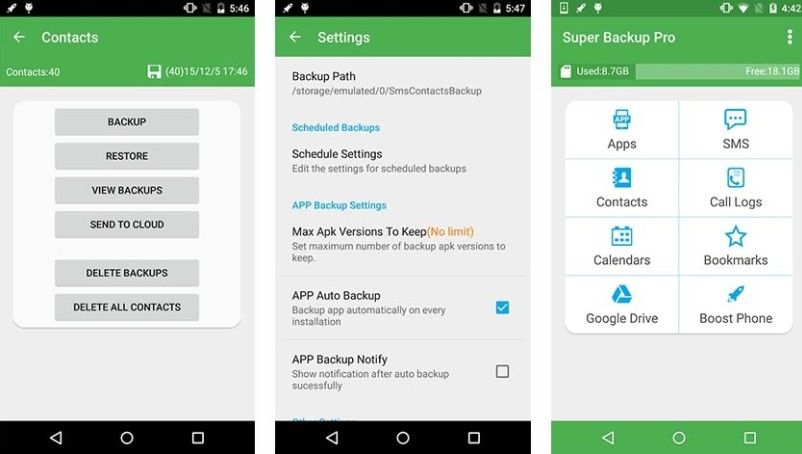 It offers 15GB space and Google's trust. You can keep your files on Google Drive, and rest assured that your data is safe, and retrieved whenever you want.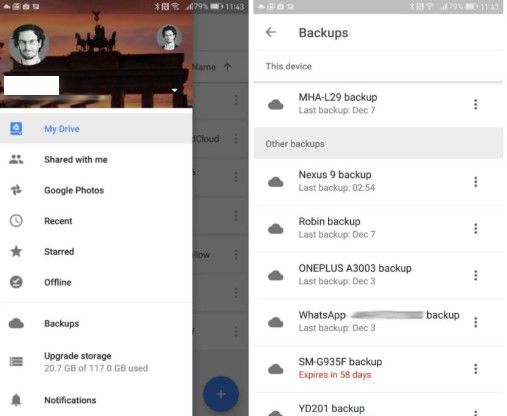 This is primarily for backing up your photos. Install the app, and set it up, and your photos will be backed up.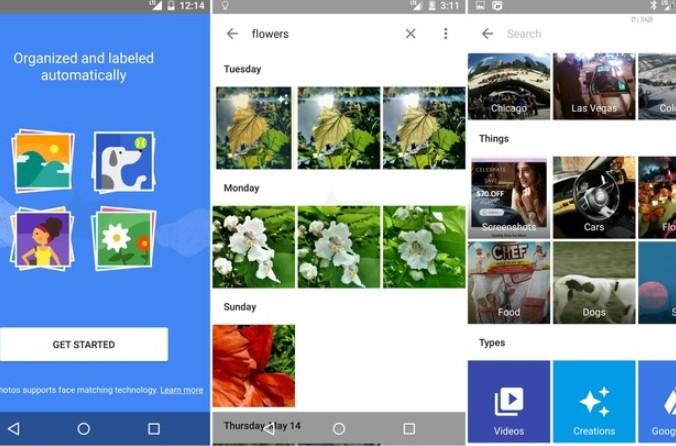 Like other backup apps, it also allows you to backup all of your phone's data and restores when needed. Additionally, it supports backup to SD card data as well.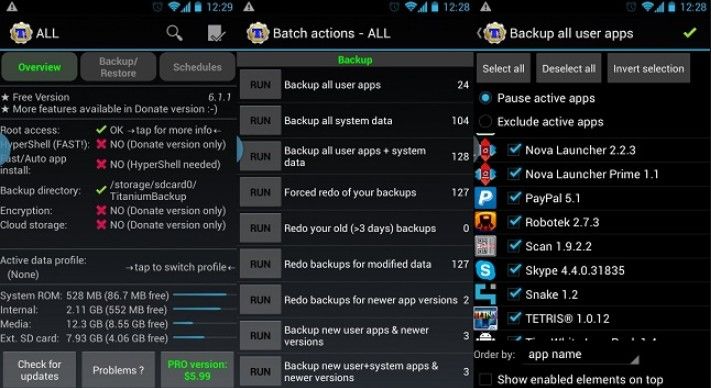 These are the best back up apps for Android that you can use if you don't want to be into the situation where you need to get back deleted photos on Androidusing some software after they are deleted.
Conclusion
Deleting photos and other data accidentlly is one of the most common mistakes every phone user makes but that is not the end, you have Tenorshare Android Data Recovery to get back deleted picture on Android phone without much hassle. Moreover, for safety purpose, having above mentioned back up apps is a great idea.