How to Recover Data from Phone that won't Turn on?
by Jenefey Aaron Updated on 2022-10-11 / Update for Android Recovery
Many people have complained that they desire to recover photos from a Samsung Galaxy phone that won't power on! As we all know, Android is a reliable gadget with many capabilities, but it can occasionally face a "fail to turn on" issue due to system failures. In this case, it is not rare that Android users want to know how to recover data from a phone that won't turn on.
One such difficulty that many Android users have is that their handsets will not power on, and the most serious issue is how to recover data from a broken phone! This problem may appear difficult at first, but it is not as difficult as it appears once you have access to the proper methods!
For example, if your phone is water damaged, fully powerless, or non-functional, we'll offer the best ways to retrieve data from a phone that won't come on. Furthermore, several easy remedies for phones won't switch on without causing data loss.
Part 1: Can I Recover Data from A Phone that won't Turn on?
It seems disappointing at first when you find that your phone won't turn on, not to speak of recovering data from it. However, can I recover data from a phone that won't turn on? "YES"! is the answer to this question! So, in the next portion of this post, we'll look at the best ways to accomplish this.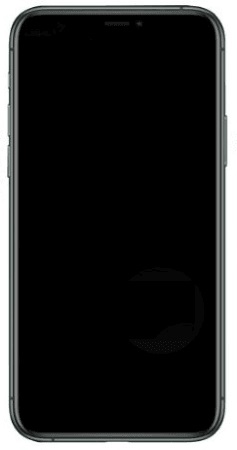 Part 2: How to Recover Data from A Phone that won't Turn on
Way 1: Recover Data from SD Card
How can I recover data from my Samsung phone that won't turn on? The first and most important method for recovering data from a phone that won't switch is extracting files from the SD card. You only need to use a USB card reader to get the data. It is how it goes!
Insert the SD card from your Android handset into the USB card reader.

Connect the USB card reader to your PC now.
When the computer recognizes the USB card reader, it displays all of the data saved in your Android phone on the screen.
You can open the file and look for the info you're looking for!
Way 2: Recover Data from Android Backup
Another method for recovering data from a phone that would not switch on is to use the phone's backup. You may utilize cloud storage services such as Google Drive to back up the data from your dead Android device's internal memory.
Here's a step-by-step approach to recovering data from a Google Drive backup.
Go to the official Google Drive website on your PC and sign in to your Google account using the email address associated with your Android smartphone.
Click "Storage" on the main Google Drive interface, then touch the "Backups" option in the top-right corner of the screen.

Here, you will see the most recent backup of all the devices associated with your Google account. To restore the backup on your PC, click on the backup file associated with your Android smartphone and press the "Download" option.
Way 3: Recover Data with UltData for Android
All the techniques mentioned above will assist in resolving the majority of difficulties if your Android phone does not switch on. You must accept that the gadget will not switch on if nothing else works. In such circumstances, third-party applications can assist in recovering data stored on that phone or avoiding data loss when repairing your phone. A plethora of software accessible online claims to handle the job, but the results are disappointing. Tenorshare Ultdata for Android is a one-stop solution for recovering data from broken, frozen, or otherwise inoperable phones.
Features of Tenorshare UltData for Android:
Without rooting your phone, you may recover deleted images.
Recover lost WhatsApp messages on Android without a backup or root access.
Download and see a backup of WhatsApp from Google Drive.
Data from WhatsApp Business, such as images, videos, and documents, can be recovered.
Recover deleted WeChat messages, contacts, images, and other data from Xiaomi (China) and Huawei.
The industry's highest data recovery success rate.
Support over 6000 Android phones and tablets, including Samsung, Huawei, Xiaomi, OPPO, and the Moto Z, among others (Support Android 12).
Steps of Tenorshare UltData for Android:
Here's how to use this software to recover deleted Android data. Install Tenorshare UltData for Android on your PC(Windows or Mac) first. Then, to restore lost data on Android, proceed as described below.
Connect Your Android Device

When you launch UltData for Android Data Recovery, you will see the UI shown below. Choose "Recover Lost Data" from the menu. Connect your Android device using the OEM USB cord.

Enable USB Debugging

Please verify that USB debugging on your Android phone is enabled. Here's how to enable USB debugging on Android: Go to the Settings menu. Change the USB setting to "File Transfer"> Return to Settings and search for the 'Build' option > Scroll to the bottom and press the 'Build Number' button seven times.

Keep an eye out for the two buttons at the bottom. Tap it if you cannot enable USB debugging or connect to the device. Then, follow the on-screen directions.

You must authenticate your device after enabling USB debugging. When a window displays on your device's screen, click "OK". Please use the program's "Show Again" button if the window does not appear.

Start Scanning

The screen will appear like this when your device is connected. Please select the file types you wish to recover before clicking "Start" to start scanning your device.

Preview and Recover Lost Data on Android Phone

After the scan, you may study all the files mentioned in the list and choose any file to preview and restore.

Choose the file that needs to be restored. Click the "recover" button to save the lost data to your PC. Contacts, SMS, and call records will be saved as TXT, XML, and XLS files, but photos, videos, and documents will be kept in their original format.
Part 3: What Causes Android Phones won't Turn on?
Your Android smartphone has become stuck in sleep or power-off mode. It will not turn on when you activate it in this instance.
The battery is running out.
The installed software or operating system may be corrupted.
Your Android smartphone is clogged with lint and dust, leading the hardware to malfunction.
The Power Button is broken, and your Android smartphone cannot perform the necessary operation.
Part 4: How to Fix Android Phones won't Turn on?
Numerous Samsung tablet/phone customers have encountered issues similar to the one described above. Assume you're playing a game or doing critical work on your tablet or phone when your Samsung phone abruptly shuts off. What would you do in this situation?
Click to read: How to Fix Android Phone won't Turn on ?
Conclusion
Is it possible to recover data from a phone that won't turn on? The greatest ways to recover data from phone that won't turn on have been mentioned in this post! You can use any of the ways listed above but follow the step-by-step tutorial to avoid getting stuck in the middle. So, what are you holding out for? Get your hands on any of the fast remedies listed above, and you can regain your Android device's data flawlessly.