Best Jihosoft Android Data Recovery Alternative
by Jenefey Aaron Updated on 2021-07-02 / Update for Android Recovery
Data recovery software programs are in demand due to increasing cases of data loss on Android phones. Most of the users when start using a phone, they make some mistakes and lose some data. In other case, some delete data, especially those memorable photos, and later need them back. Since there is demand; there is supply. That is the reason there are a number of Android photo recovery software are available in the market. Jihosoft Android photo recovery software is one of them, and probably a great one.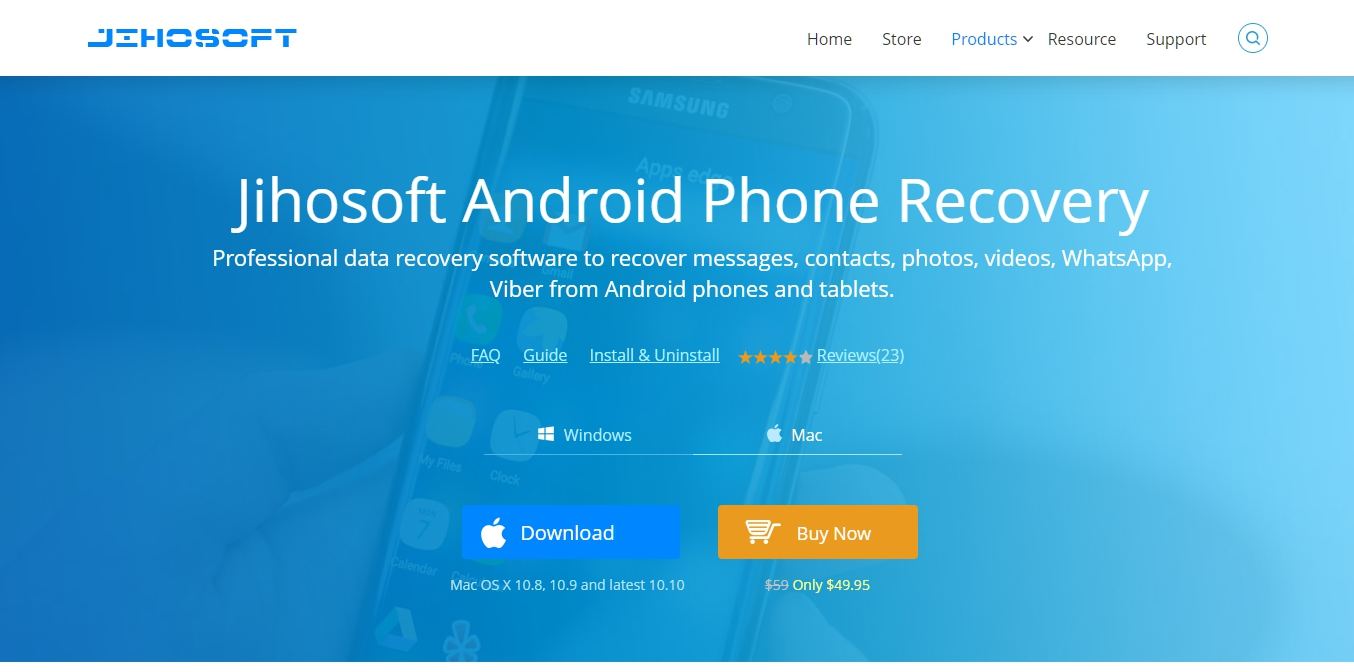 Advantages of Jihosoft Android Photo Rcovery:
It can recover a lot of things that you have lost from your phone or external memory.
Easy to use.
Minimal system requirements.
It can extract data from broken Android phones as well.
Shows preview of recoverable data.
It offers 30 days free trial.
Disadvantages of Jihosoft Android Photo Recovery:
It is much more expensive than its similar software.
It doesn't always recognize Android device initially.
The trial version is actually the basic version and not the premium one. So, you cannot access premium features in trial mode.
Alternative to Jihosoft Android Photo Recovery
Since Jihosoft has quite a few disadvantages, if you want to look for an alternative to it, here I highly recommend Tenorshare Android data recovery. It is the best alternative to Jihosoft Android photo recovery out there which you can use to recover all types of data, including photos, videos, messages, contacts, call history that are lost from both your internal memory and SD cards. Now check it out how it works:
Detailed Steps to Recover Data Using Tenorshare Android Data Recovery
At first, download and install Tenorshare Android Data Recovery on your computer.
Run software. Then connect your Android phone to the computer using the USB cable.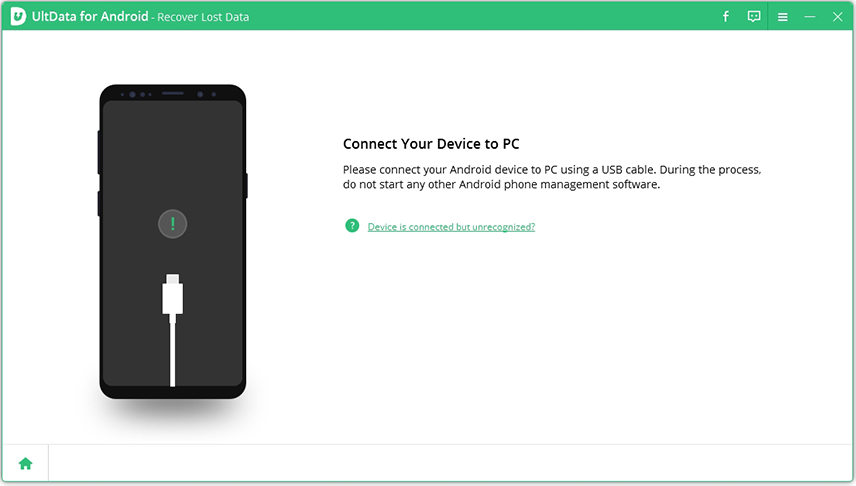 You have to enable USB Storage now which you can do by following the instructions that you see on the screen.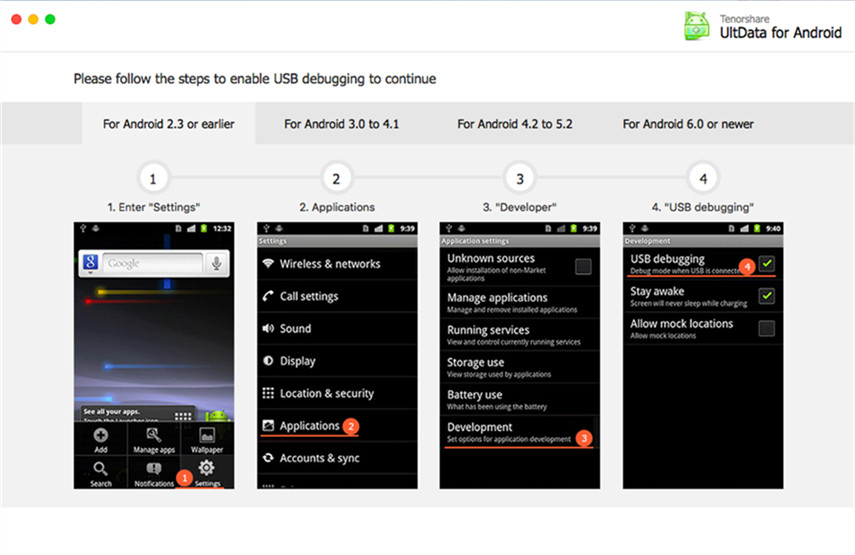 Once done, you have to enable USB Debugging as well that you can do by following on-screen instructions.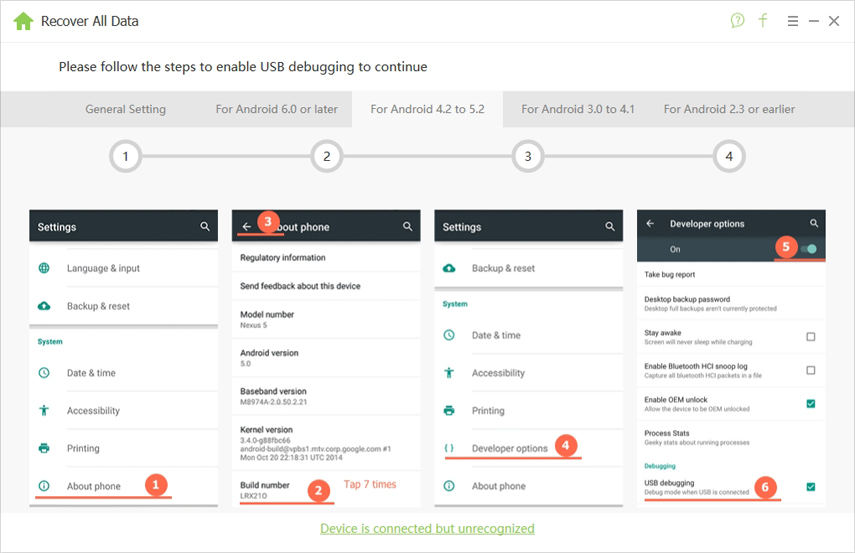 As your device is detected, click on "Allow" when the software prompts you for requesting Superuser access. Now, click Next.
Now, check Photos and click Next.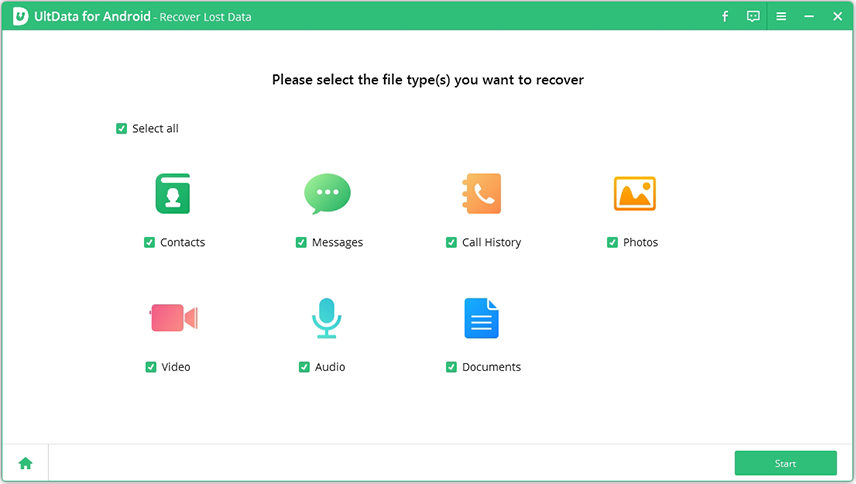 The software will take a few moments for getting the Superuser access to scan the recoverable data on your Android phone. As the scanning is done, you can see thumbnails of the photos that were deleted, and now they are recoverable.
Tick mark the photo that you want to recover as you can see their previews. Then click Recover. All the recovered photos will be restored to your PC which you can transfer to your phone as they are.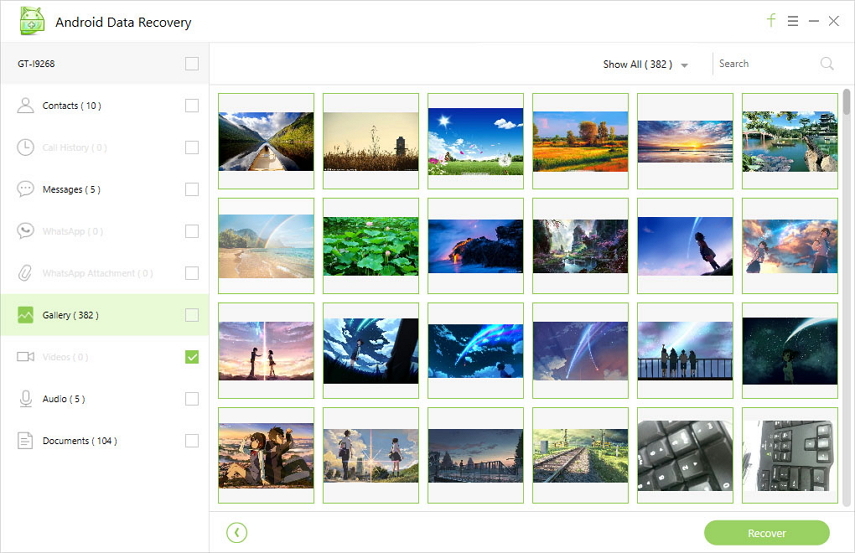 This is how Photos can be recovered, and that is the reason, Tenorshare data recovery software is one of the best Jihosoft Android photo recovery similar software tools in the market.
Part 2: Comparison between Jihosoft Android Phone Recovery and Tenorshare Android Data Recovery
Though Jihosoft Android phone recovery and Tenorshare Android data recovery tools work quite similar but they have some differences as well,and they are mentioned as:
Jihosoft's UI is not much detailed as of Tenorshare's. While using Tenorshare data recovery, there are more detailed steps given for carrying out different tasks that are needed to recover the data.
This doesn't make much difference,but previews of recoverable files are better shown in Tenorshare Android data recovery tool.
Tenorshare Android data recovery software has the family plan at $59.95 whereas the same offering is offered by Jihosoft Android phone recover at $99.90.
Tenorshare Android Data Recovery scans and lists the recoverable data quicker than Jihosoft Android Recovery software.
Conclusion
You must have the best Android data recovery software with you because data loss can happen any time. You need to be ready for it, and that can be done when you have the tool for it.
All these two Android data recovery tools are good in their own ways, but Tenorshare Android data recovery is the next generation tool that you should use for data recovery.