How to Fix Samsung Galaxy Keeps Rebooting (Easy Ways)
by Jenefey Aaron Updated on 2022-01-24 / Update for Android Data
"After the last update from T-mobile my Galaxy S10 has been randomly rebooting itself. I've already factory reset it, deleted cache but still keeps happening and very often."
After Samsung Galaxy series has come in the market over the years, people buy these smartphone rapidly for the useful and attractive features, while some users are facing several issues with their phones. The most common and frustrating problems among the series of Samsung galaxy are: Galaxy suddenly reboots, not registered on network, Galaxy slow charging, Galaxy battery draining, notification error, slow Wifi issue, no signal and so on. However, Samsung Galaxy S10 restarts every night issue seemed to be a dominant problem that's been disseminating.
Part 1. Typical Reasons for Samsung Galaxy Keeps Rebooting
After deeply researching, testing and experimenting different hypotheses for this issue, we find out 5 reasons why your Samsung Galaxy S10/9/8/7/6/5/4/3 keeps restarting without any prompts or signals whatsoever.
1. CPU Frequency too High
By default a brand-new Samsung Galaxy S2 is clocked at 1.2 GHz, Galaxy S3 –1.4 GHz, Galaxy S4 -1. 6GHz, Galaxy S5 -2.5GHz, Galaxy S6 -2.1GHz. Newly purchased phones are prone to this problem as well, without any downloaded app and widget being installed on your two days or a week-old Android phone. You can still encounter Samsung Galaxy suddenly reboots due to the high CPU frequency allocated.
2. Disturbances in Auto Syncing and Updating
You will encounter apps, games and firmware being updated automatically or scheduled. Chances are you might not know if your firmware is compatible with the updates being installed, and this can cause conflict with apps not being able to communicate with your present firmware. This is normally seen with Gmail Updates and other Pre-installed Apps. On the other hand, auto syncing complies with the same behavior as updating.
3. Touch Wiz Conflicts with Firmware
Touch Wiz is a front-end touch interface developed by Samsung Electronics with partners, featuring a full touch user interface. TouchwWiz is presently on your Samsung Galaxy. Often, the TouchWiz will show unusual behavior such as: 'Unfortunately touch Wiz home has stopped", freezing and make Samsung Galaxy automatically restarting. This problem begins from Widgets, apps and Corrupted Updates/data stored.
4. Cache and Data-storage Saturation
While you may have come across it before, "Clear Cache " and "Clear Data". The differences between these two are: cache stores temporary data while running application, it can be related to a computer's RAM. While clearing your data will erase modified preferences of applications, databases, and restore the application to its initial state. These two options have a notable impact on the Samsung Galaxy constantly/randomly/automatically rebooting.
5. Stock ROM Compatibility Issues
Samsung Galaxy Stock ROM's are pre-installed Operating system that is uniquely developed by Mobile providers to make their Graphical interface distinctive from the rest. However, there may be issues with pre-built and pre-boot up features set by default Provider, Such as At&t , Verizon, Fido that can cause your android phone to restart by its self. Some users installed Custom Stocks on their phone, which can cause this issue on their Phone as well.
Part 2. Samsung Bootloop? Fix It in A Few Clicks (User Recommended)
There are various reasons for your Samsung S10 Restarts automatically. Luckily, most problems can be easily solved in few clicks with ReiBoot for Android. It can easily repair Android system on your device thus to fix Samsung Galaxy S/Note serious keeps rebooting efficiently.
Connect your Android device to your computer via USB cable. Launch ReiBoot for Android after installing and click on 'Repair Android System'.

On the following screen, you have to click on 'Repair Now' button, and then select your device information such as brand, series, model, country and carrier. Once you fill the fields, click on the 'Next' button.

ReiBoot for Android will now download the appropriate firmware package. Once the downloading is done, on the screen, click on 'Repair Now' button. A pop-up message will appear where you have to click on 'Continue' button.
Part 3. Other Tips to Fix Samsung Phone Keeps Restarting
1. Lower the CPU Frequency
To Fix Samsung Galaxy restart loop, you can simply lower the CPU Frequency. We offer 2 methods here.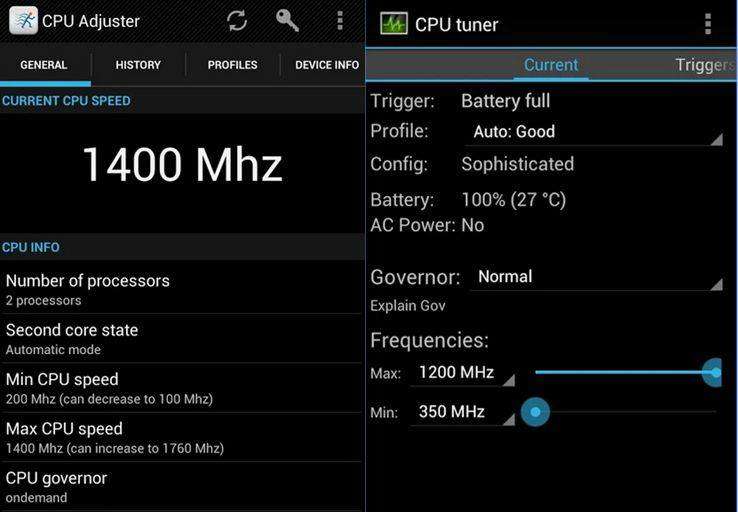 Method 1: This Method works with rooted devices. You can root Samsung Galaxy devices from if you want to go with this method.
Set the Min 350MHZ and the Max to 600 Mhz. Please note by minimizing these will lower your System Performance. However, this can improve battery life and fix battery drainage issue.
Method 2: This method works best if you do not want to root your Galaxy devices.
Similar to Method 1, Change the CPU Min and Max Frequency to the lowest possible MHz.
2. Turn off Auto Syncing and Updating
As stated above, sometime updating routinely can interfere with currently running background services and apps. It depends on the apps you have installed. Samsung Galaxy restarting repeatedly by its self can be explained by Auto Syncing and Updating conditions.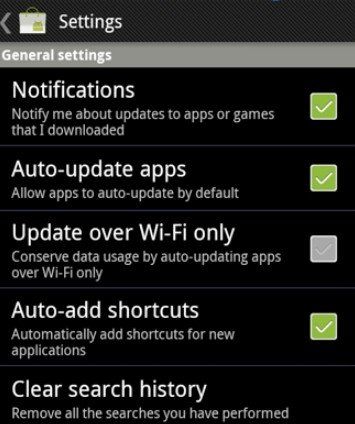 Turn off Auto Syncing---Navigate to settings---Scroll down to "Accounts and Sync".
We just did Auto syncing, now it's time for updates. Delete all updates from these applications.
Navigate to settings---Application manager or Apps---Click Gmail/Google Play Store/ Google+/Samsung Account/Samsung Push Services---Click Uninstall Updates.
3. Clear Data in Touch Wiz
The icons, widgets and all the functions that are displayed on the home screen are the primary reason which may cause TouchWiz not to respond and restart your phone anonymously.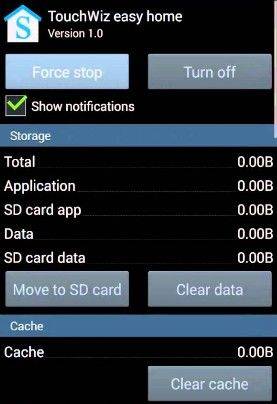 Navigate to settings---Application manager or apps---Click on running---Click on TouchWiz---(If you do not see it) Click Show Cached Processes---Clear Data
4. Factory Data Reset
Emptying your cache won't have much impact compared to clearing your data. Therefore: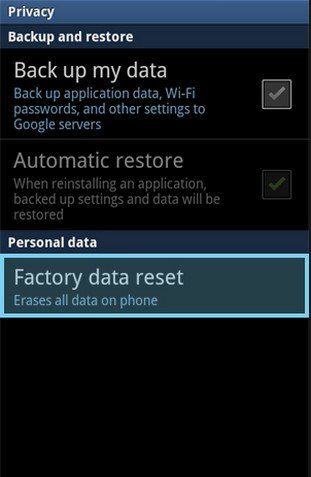 Navigate to settings---Click Backup and restore---Click factory Data Reset---Proceed with caution.
5. Modify Stock ROM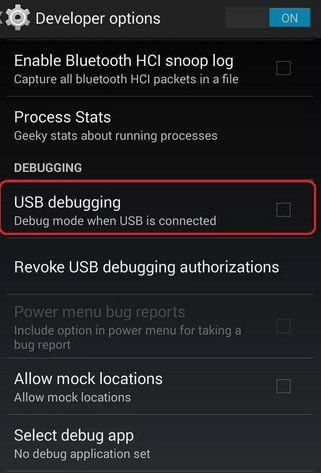 Stock ROM compatibility issues can cause samsung keeps restarting as well. Simply, installing Cyanogenmod can modify your Stock ROM. Installing Cyanogenmod will factory reset your phone, so it's best to backup before proceeding.
Go to settings---Developer Option---Turn on USB Debugging mode---Connect your Phone to the computer---Download Cyangenmod Auto Installer, (Process can be reverted)---Run CM installer .exe file---It will automatically identify your phone---Click Install
Conclusion
These are all the solutions to fix Samsung Galaxy automatically restarting problem. No matter your Samsung keeps restarting s7 or black screen, won't turn on, just try ReiBoot for Android and fix it efficiently.