How to Fix the Black Screen of Death Issue on Samsung Devices
by Sophie Green Updated on 2019-07-25 / Update for Samsung
"Galaxy s7 Edge black screen + solid blue light. I'm stuck with black screen, blue led... and no buttons responding. inserting charging cable does nada. Force reboot (Volume down+Power) does not working."
One of the most dreadful things that can ever occur to you is possibly the Samsung black screen issue on your Samsung phone or tablet. Many users get scared when their device's screen goes black all of a sudden. If this has happened to you, you would know you cannot do anything on the device as it remains black no matter what you try to do on it.
The Samsung tablet black screen and phone black screen issue is faced by a large number of Samsung users. It usually occurs when you try to flash a custom file and the operation gets aborted while the file was being flashed. There are some other reasons as well that cause the issue on your Samsung device.
Regardless of the reasoning, the following guide should teach you can go about fixing the Samsung phone black screen issue on your device. The guide covers multiple ways to resolve the issue to ensure you get rid of it from your phone or tablet.
Part 1. Get the Best Repair Software for Samsung Phone/Tablet
While you can always follow the standard advise to fix issues on your Android based device, there is no guarantee that it will work even after you have attempted to follow it multiple times. That is why you are suggested to use a professional fixing software to fix the Samsung Galaxy black screen issue on your device.
Enter ReiBoot for Android, a software that allows you to resolve a number of issues including the black screen issue on your Android based Samsung device. It has all the bells and whistles so you can fix pretty much any issue you can ever come across on your Samsung device.
Top Features of ReiBoot for Android
Supports over 600+ Android devices including the latest Samsung Galaxy S10.
Fix slow and stuck issues on your device with a single-click.
Get rid of the sluggish performance of your Samsung device.
Fix the black screen and loop issues on your device.
Unfreeze your frozen Samsung device.
Turn on your Samsung device that stuck on Samsung logo, recovery mode, fastboot mode, headphone mode, safe mode, etc.
Make the unresponsive touch screen work on your device.
The list of the features goes on and on as the software has a fix for almost any issue you can face on your Samsung device.
Part 2. How to Fix Samsung (Galaxy S10/S9/S8/S7/S6) Black Screen Easily
Now that you know the capabilities of the ReiBoot for Android software, you may want to give it a try and see if it helps resolve the black screen issue on your Samsung device. That is what this section is going to teach you to do.
It is pretty easy to use the software to get around the black screen of death issue on your Samsung device and the following are the steps to repair your device using the aforementioned software.
Step 1 Download and install the software on your computer. Launch the software, plug-in your device to your computer, and click on the Repair Android System option.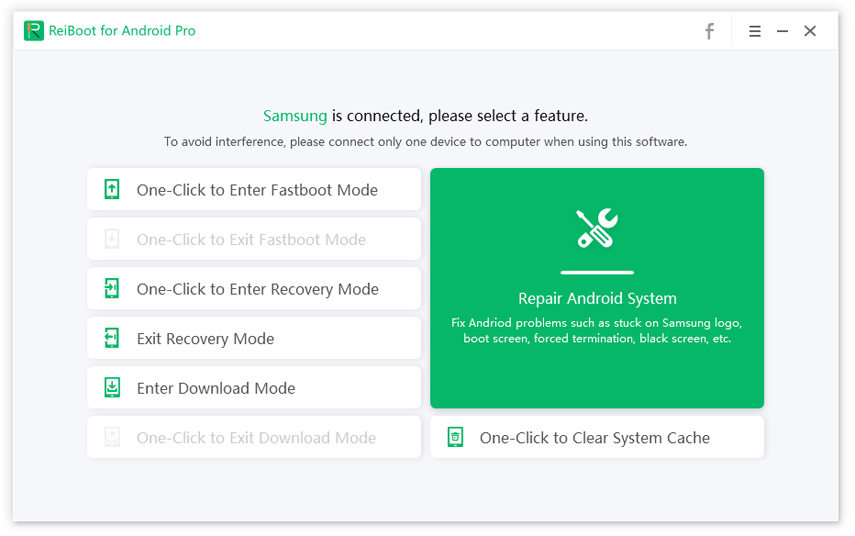 Step 2 On the following screen, click on the Repair Now button to start repairing your device.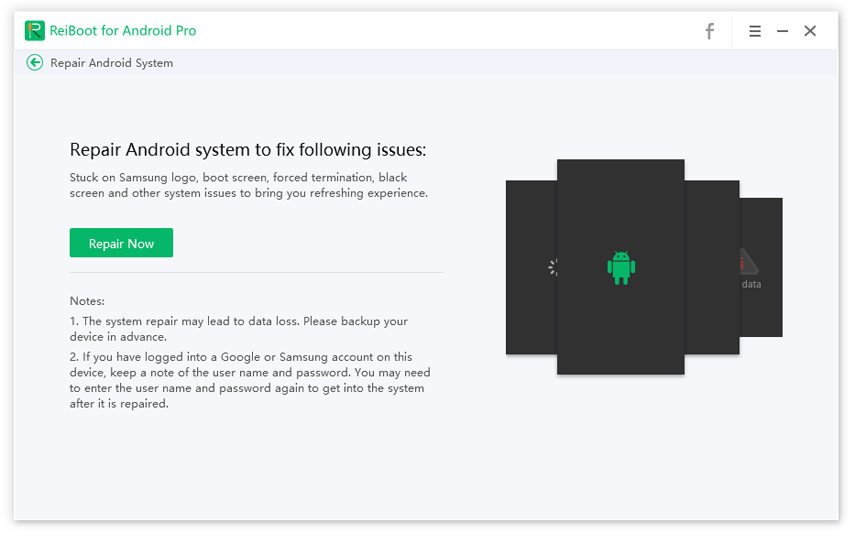 Step 3 You will need to enter your device information on the following screen. It asks for your device brand, model, and such other information.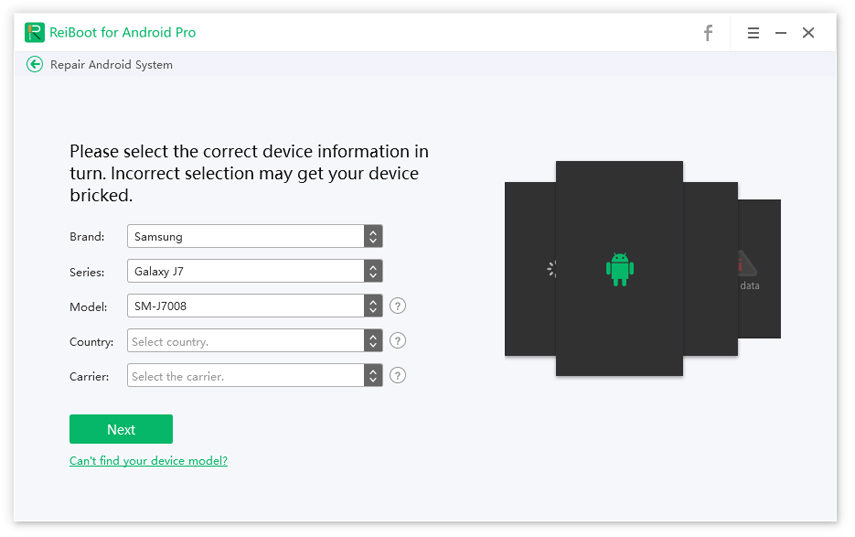 Step 4 The software will start downloading a firmware for your device. Before the software begins to repair your device, you will see a small prompt on your screen. Click on the Continue button to commence the repair operation.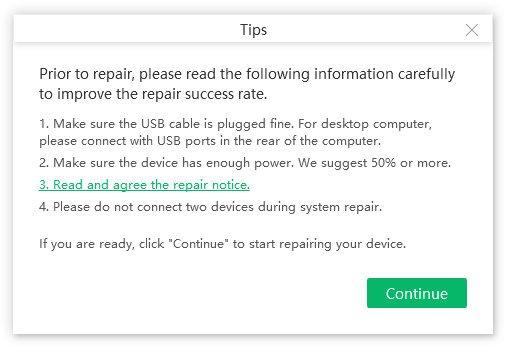 Step 5 Follow the on-screen instructions to repair your device. Once the device is repaired, the following message will be shown on your screen.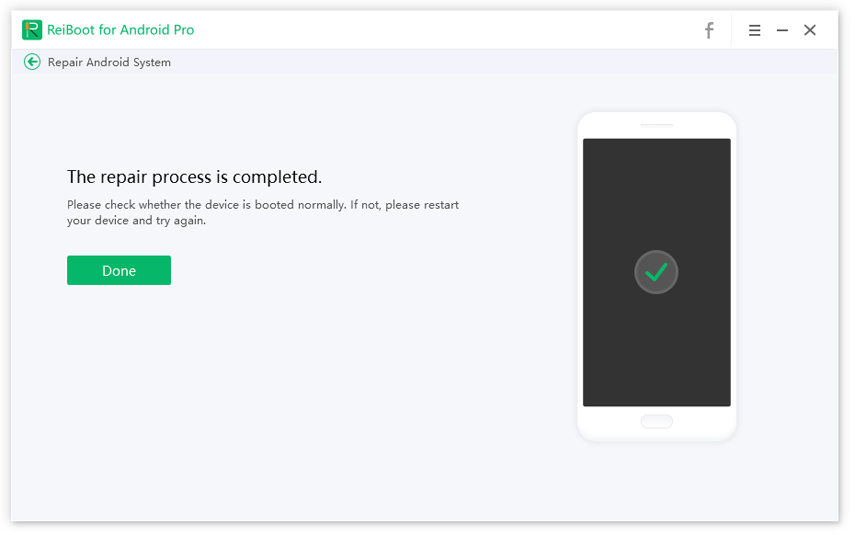 Your Samsung phone or tablet has been successfully repaired and you will no longer face the black screen issue on your device. This is a great Samsung black screen of death fix.
Part 3. Other Workarounds You May Try
While the above method usually fixes the issue for you, there are a few other options available as well if you want to consider them.
1. Force restart your device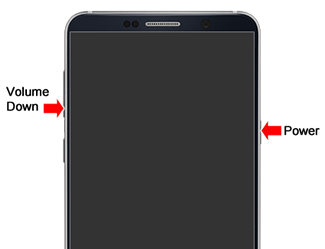 You may try force restarting your device while it is on the black screen to see if it fixes the issue for you. Press the Volume Down and Power keys at the same time to do so.
2. Let the battery drain until it is shut down and perform a factory reset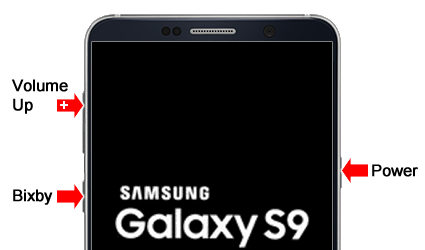 If the black screen does not go away despite doing everything, you may want to wait until your battery drains out. Once that happens, press the Volume Up + Home + Power keys at the same time to reboot into the recovery mode. Then, select the factory reset option to reset your device.
3. Boot Device to Safe Mode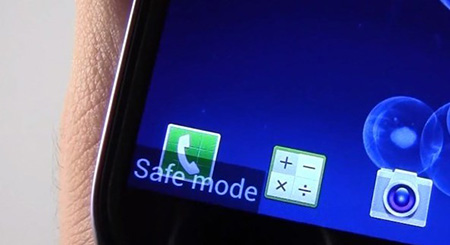 Safe mode is yet another mode you can reboot your device into to get rid of the black screen issue on your device. To enter this mode, press the Power button, tap and hold on Power off option, and select the Safe mode option to enter the mode on your device.
Conclusion
We hope the above guide helps you fix your "my phone is on but the screen is black Samsung" issue on your Samsung phone or tablet. With multiple methods at your disposal, you will certainly be able to get rid of the issue on your device. If you wnat to fix this black Samsung issue easily, then ReiBoot for Android is a really good third-party tool that you can have a try.