Why Galaxy S10/S9/S8 Moisture Detected Error, How to Fix?
by Jenefey Aaron Updated on 2019-07-25 / Update for Samsung
"Galaxy S8 moisture detected won't go away. My phone has had no contact with anything wet. Had it on the wireless charger 3 days ago and woke up with that warning"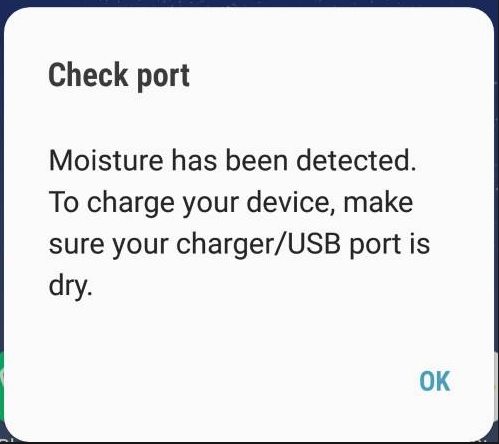 Several Samsung Galaxy S8 users have reported a problem like the above one wherein their phone shows Galaxy S8 moisture detected error. This error has even been reported among many Samsung Galaxy S10/S9/S8 phone users whose phone has not even come in contact with water or anything liquid. When such an error gets displayed, you would be even unable to charge your phone through the USB port and ultimately your phone's battery would die. This guide lists out all the possible causes for such an error to get displayed and also the solution to fix this error in simple and easy ways. Go through this guide to know in depth about this problem.
Cause 1: Traces of Liquid or Water in the Charging Port
Sometimes, due to the temperature variations in the environment, your Samsung Galaxy may have some moisture deposited in the charging port. It may even be possible that your phone may have been accidentally subjected to moisture in the form of water or any other liquid substance.
When such an error occurs, the first thing you must do, before attempting to charge your Samsung phone, is to clear the charging port of any traces of moisture. For doing this you can use a cotton swab or a blunt pin like material and run it through the charging port. You can even make use of a dryer to clear the moisture built up in the charging port.
Cause 2: Software Bug
If in case your phone has not come in contact with any moisture or if your phone continues to show the water detected error even after cleaning the charging port, there may be some other technical problems. This error may even occur after a software update. To eliminate this software bug, the best tool would be Tenorshare ReiBoot. This is a highly effective tool to fix all kinds of technical problems with Android phones including Samsung Galaxy S10/S9/S8. Follow the steps below to know how to use this tool to fix the moisture detected error.
Step 1 Once you are done installing Tenorshare ReiBoot on your computer, launch it and connect your device to the computer by using a USB cable. Click on "Repair Android System" option from the options being displayed on the main interface.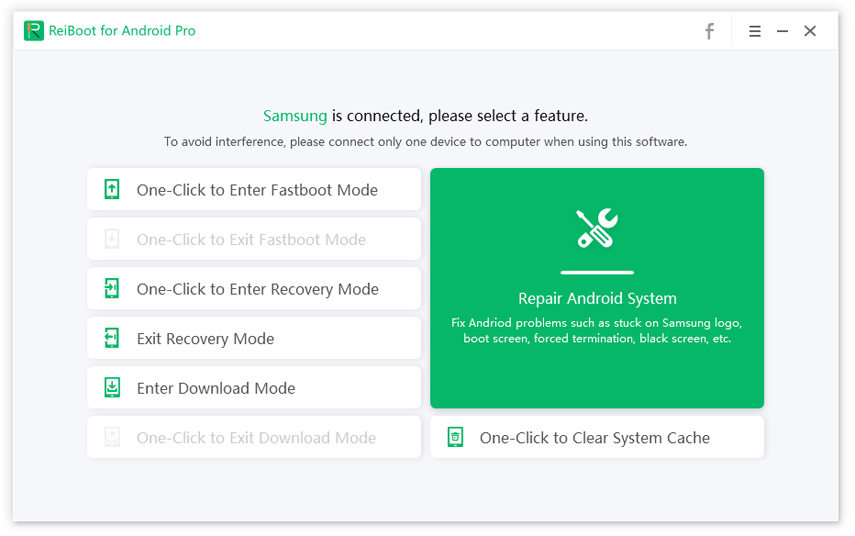 Step 2 Click on "Repair Now" to move ahead. Check if the details of your phone being displayed are correct and then click on the "Next" option.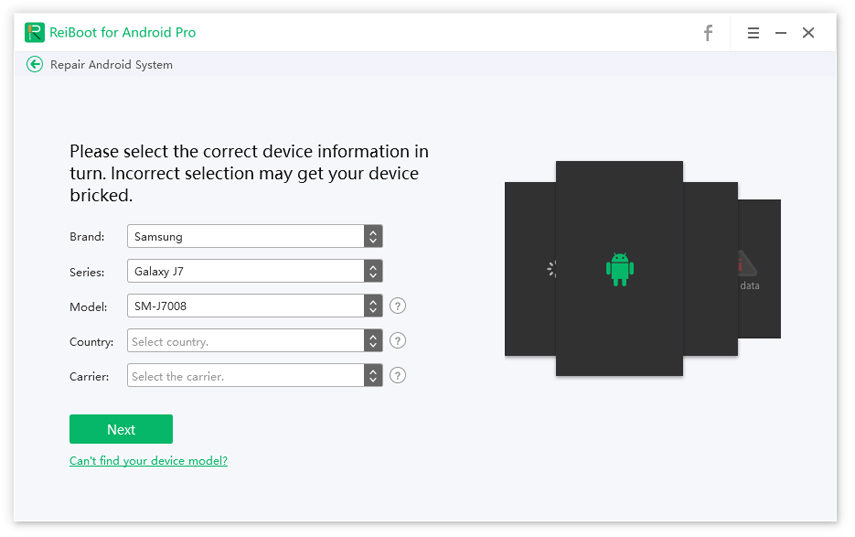 Step 3 Download latest firmware on your Samsung Galaxy. Click on "Repair Now" after this and then select "Continue" after reading the displayed instructions.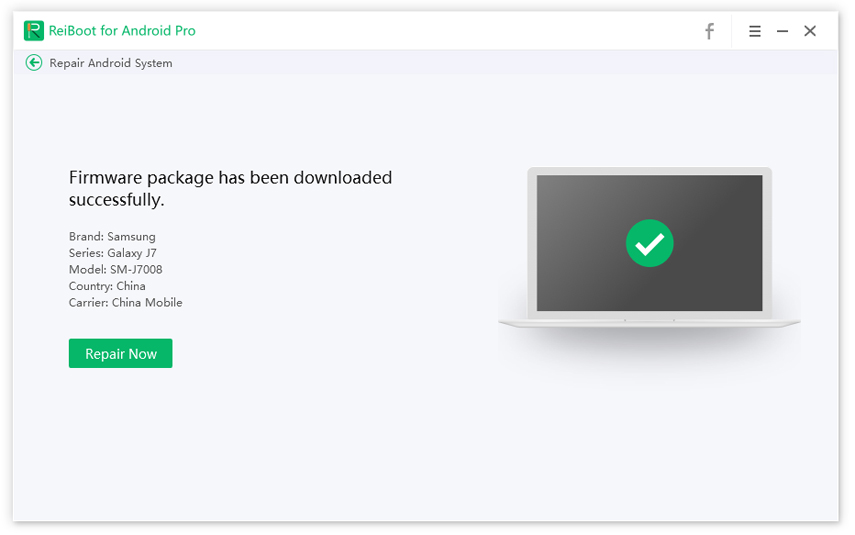 Step 4 Follow all the steps being displayed carefully and start the process of repairing Samsung Galaxy S8. You can see the progress of the repair process on the screen.
Step 5 You will get notified once the repair process comes to an end.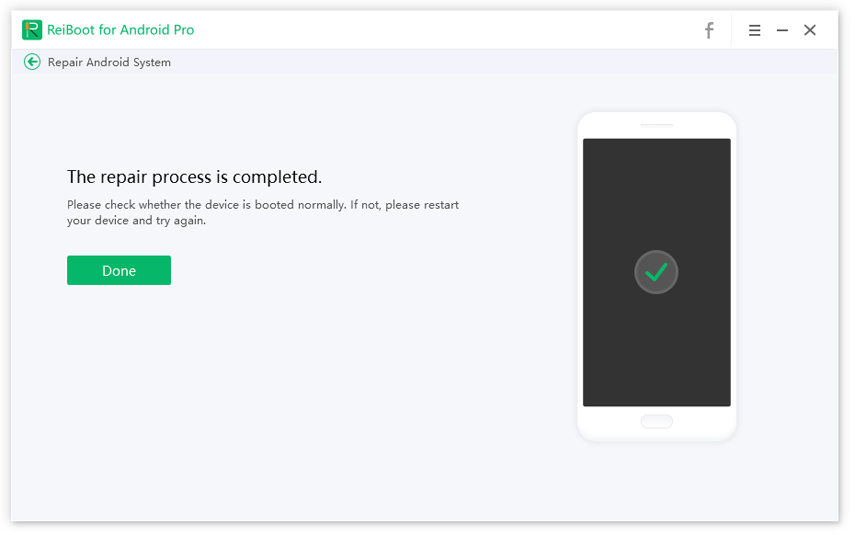 This is one of the easiest ways to fix the moisture detected error on your Samsung Galaxy S8 if it is being caused due to software bug.
Cause 3: Faulty Charging Cable and/or Adapter
There may be a problem with your phone's charger or the adaptor due to which you are getting the moisture error on your Galaxy S10/S9/S8
In order to eliminate such a possibility, change the charging cable as well as the adaptor and try charging your Samsung Galaxy S8 again.
Cause 4: Hardware Problem
There have been many cases wherein the moisture detected error was caused on Samsung Galaxy S10/S9/S8 phones due to some hardware malfunction. If none of the above solutions prove to be useful, it may be possible that your phone is showing the moisture detected error due to some fault in the hardware.
You can fix this issue by taking your phone to the nearest Samsung service center and raising your concern regarding the moisture detected error on your phone. All the hardware issues would be sorted out there and if it cannot be solved they would replace your set.
Conclusion:
As you can see, there are many solutions to the moisture detected error on Samsung Galaxy S10/S9/S8. Minor problems like water retention can be fixed using simple cleaning procedures. If it is a software bug, we highly recommend using Tenorshare ReiBoot for Android to fix any sort of Android software bugs. It is probably the best tool out there which can provide effective results instantly. And unfortunately, if everything fails, it is surely a hardware issue that needs to be checked by the right authorities and in this case, it is your device manufacturer, ie, Samsung.