How to Fix 'Touch Input Blocked' Error on Samsung Galaxy
by Anna Sherry Updated on 2019-10-11 / Update for Samsung
"Hi! I have a newer Galaxy S9+ and I'm getting the Touch Input Blocked when I'm on my lockscreen. What do I do?"
Samsung is a very popular brand among several people due to the number of extensive features it offers in all its phones at an affordable price. Samsung Galaxy is one of the most bought models of Samsung Android phones and is loved by several Android device users. However, there have been several complaints regarding the technical functionalities of Samsung Galaxy in recent times. One of the most common errors which has been faced by a number of Samsung Galaxy users is the "Touch Input Blocked" error. Here, we talk about the possible causes of such an error and the different ways in which it can be solved
Part 1: Why Get the "Touch Input Blocked" Error?
If you are one of those people who are experiencing the "Touch Input Blocked" error on your Samsung phone, you might be wondering about what is causing this error. It is always essential to understand the cause of the error before you begin to find solutions for fixing it.
Most of the Android phones make use of the software in order to avoid the accidental touch functionality when the phone is your pocket or somewhere else where it is not being used. Samsung phones have the unique feature of identifying a person in front of the phone through a camera before enabling the touch on the screen. So if your phone is on Standby mode and you are trying to unlock it, it maybe showing this error due to the proximity sensor of Samsung phones.
On many of the Samsung devices, no matter what was done, a faint error message of " Touch Input Blocked" was constantly being displayed. This problem is due to faulty hardware of the device.
Since you have more or less understood the causes of the "Touch Input Blocked" error, let's move on to the part where we try fixing this problem.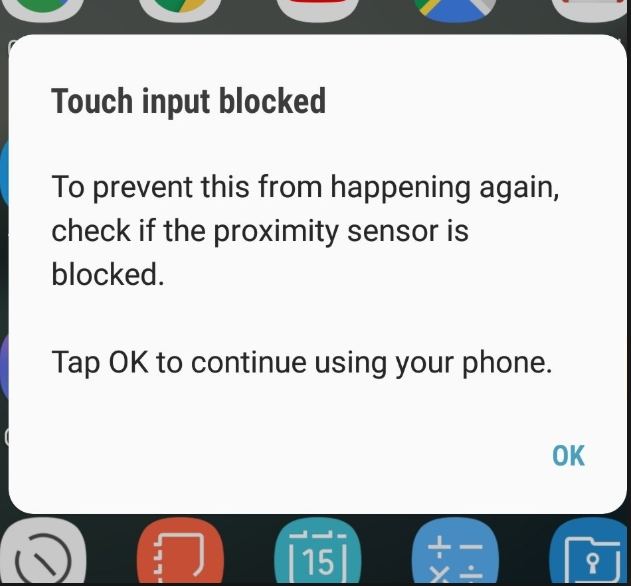 Part 2: Turn Off "Block Accidental Touches"
Samsung phones come inbuilt with the proximity sensor which are great but may sometimes cause the "Touch Input Blocked" error. To fix this problem, you can turn off the "Block accidental touches" on your Samsung device. To do this, follow the steps below.
Step 1 From the main menu, go to "Settings".
Step 2 Navigate and tap on "Display" option.
Step 3 Scroll down to "Block accidental touches" and turn it off by moving the slider to the right.
Reboot your Samsung device and check if the error persists.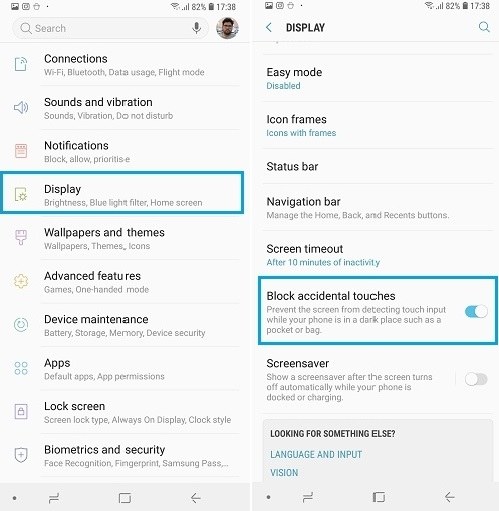 Part 3: Fix "Touch Input Blocked" Error Stuck With ReiBoot for Android
The best solution to fix any kind of technical issue on any Android phone is by using Tenorshare ReiBoot for Android. This is an excellent software which has been designed specifically to fix the technical snags on Android devices. It is very effective in its function and provides an easy solution to fix the technical errors on your Samsung phone, which is why it is highly recommended. Follow the steps below to know how you can use this software to fix the Touch Input Blocked Samsung error.
Step 1 Launch Tenorshare ReiBoot on your computer after installing it and connect the computer to your Samsung phone using a USB cable. Select "Repair Android System" option on the main interface.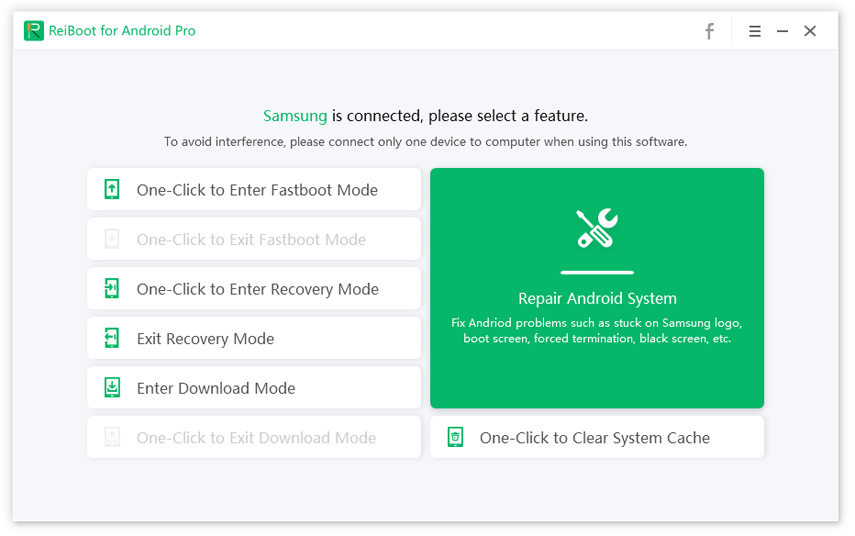 Step 2 Click on "Repair Now" to proceed further.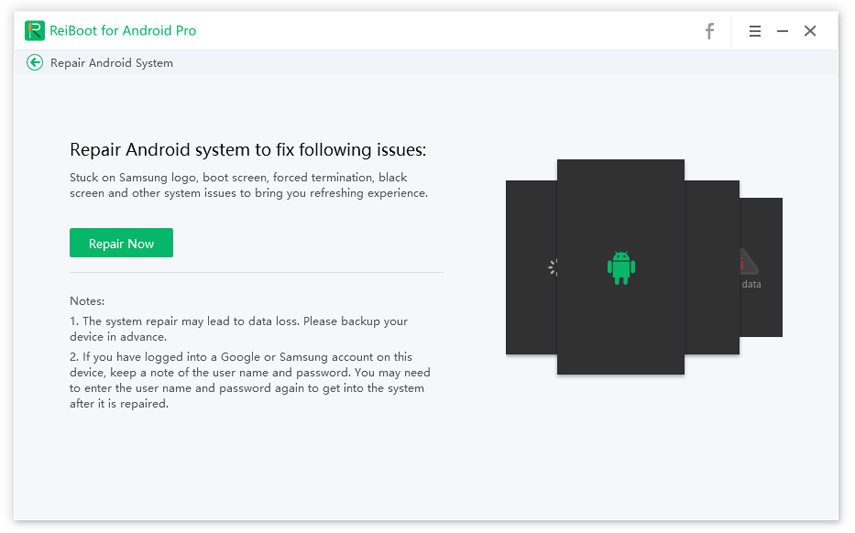 Step 3 Click on the "Next" option after you are done checking if the details of your Samsung phone given on the screen are correct.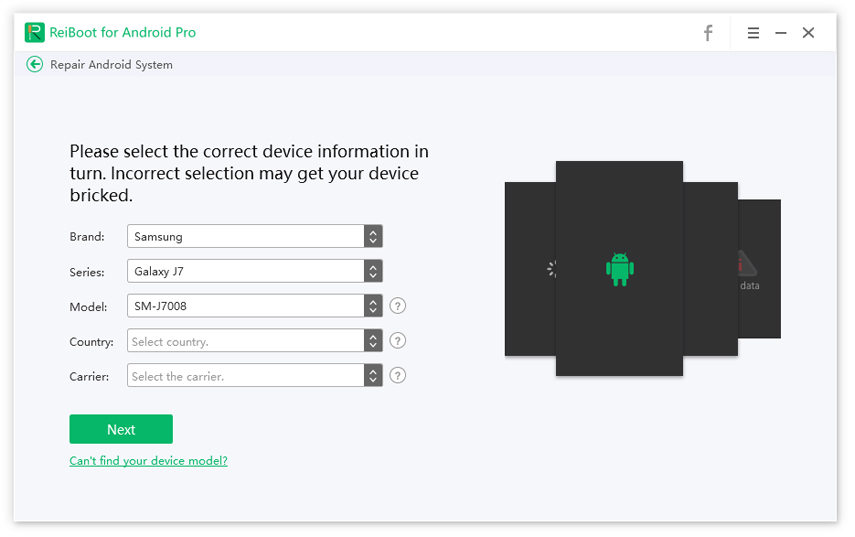 Step 4 The latest firmware will now get downloaded on your Samsung device.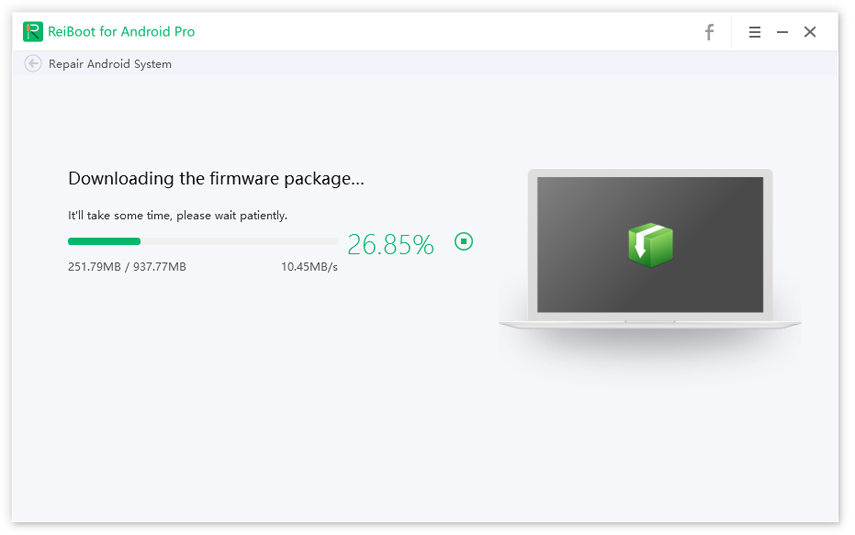 Step 5 After this, click on "Repair Now" and then on "Continue" once you are done reading the instructions on the screen.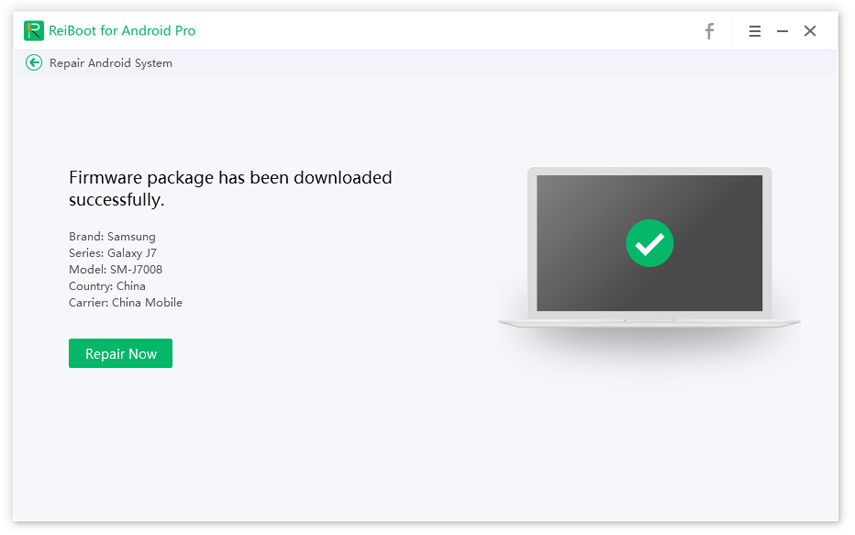 Step 6 Follow each of the displayed steps carefully to start the process of repairing your Samsung phone. The progress of the repair would get displayed on the screen.
Step 7 Once the repair process comes to and end, you will get a notification immediately.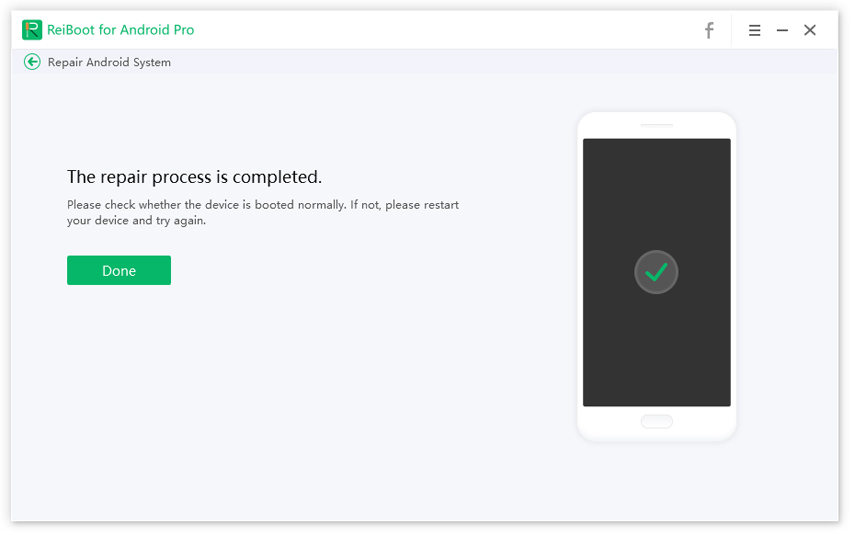 This way you can fix the error of "Touch Input Blocked" on your Samsung Galaxy S10/S9/S8/S7/Note 10/ Note 9/ Note 8 if it is being caused due to some technical issue in your Samsung phone.
Conclusion:
Getting this error can be pretty annoying as your work comes to a full stop and you would no longer be able to use your Android phone normally again. But fortunately, there are some fixes as stated above as you can see. Follow the steps carefully and it might just help you to solve the issue. If you want a sure-shout way to fix the problem, we would suggest using the ReiBoot for Android method as it is basically the only way with the help of which you can fix the issue without any hassles or using other cumbersome methods. The interface is intuitive, and it is very easy to use as well. A very useful tool for any type of Android system issues!