Samsung Phone stuck in Safe Mode, How to Get Out of It
by Sophie Green Updated on 2021-04-12 / Update for Samsung
My Samsung Galaxy s7 stuck in safe mode. I've tried everything to get out of safe mode. But nothing works."
Safe mode is an option on your Samsung Android device that lets you troubleshoot issues. Sometimes, this option itself turns out to be an issue. A common issue most users face with safe mode is that their Samsung Galaxy S7 stuck in safe mode.
When your phone gets stuck in this mode, you cannot reboot your phone into the normal mode. Your device continues to remain in this mode no matter what you do. If you are frustrated by this issue and are looking to fix it somehow, consider using one of the methods given in the following guide.
Method 1. One Click to Get Out of Samsung Galaxy S7/S6 Stuck Free
One of the ways to fix Galaxy S6 stuck in safe mode is to reboot your device into recovery mode and then use the reboot system option in the recovery. This will restart your device fixing any issues with the safe mode.
Since your phone is stuck, you will probably not be able to manually reboot it into recovery. This is where a tool like ReiBoot for Android comes into the picture. This tool lets you reboot your Samsung device into the recovery mode in a single-click. You do not even need to press any buttons on your phone.
The following is how this tool works.
Launch the tool and connect your Samsung phone to your computer via a USB cable.

Click on One-Click to Enter Recovery Mode in the tool. The software will begin to reboot your device into the recovery mode.

You will be notified when your phone is in recovery mode. In the recovery menu, select the reboot system now option.
Your phone should now be in normal mode.
Method 2. Restart Your Phone to Get Samsung Galaxy Out of Safe Mode
Another way to fix Samsung Galaxy S3 stuck in safe mode is to restart your device using the physical buttons on it. This should work if there are no other system issues on your device.
To do this, press the Power key on your phone and select Restart. Your phone should turn off and then boot up in normal mode.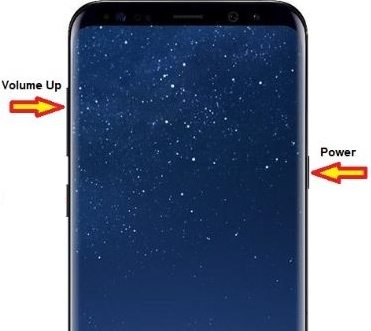 If that does not happen, press and hold down the Volume Down and Side keys at the same time for about 7 seconds. Your Samsung phone should reboot now.
Method 3. Turn Off Safe Mode from Notification Panel
On some phones, you can disable the safe mode by opening the notification panel and tapping an option. If your phone offers this option, the following shows how to use it.
Pull down the notification panel from the top of your screen.

Tap the Safe mode is on option to turn off the safe mode.
That is how to get Samsung out of safe mode with a quick and easy method.
Method 4. Check If the Volume Down Gets Stuck
Some phones let you enter safe mode by using the Volume Down button in combination with the Power button on your phone. If there is an issue with the Volume Down button, it can cause your phone to constantly boot into safe mode.
It may be that the Volume Down button has got stuck and it gets pressed each time you turn on your device. This can cause your phone to reboot into safe mode and it thinks you are the one intentionally doing it.
Check the Volume Down button and ensure there are no issues with it.
Method 5. Repair Android OS to Fix Samsung Phone Stuck in Safe Mode
If the Samsung Galaxy S6 stuck in safe mode issue continues, it might be worth fixing the system of your device. There may be an issue with the core system of your phone causing the phone to reboot into safe mode and to stay stuck there.
Tenorshare ReiBoot for Android is a nice little tool that you can use to repair your phone's OS. This tool installs a functional version of the firmware for your device, which fixes many known and unknown issues on your device.
You can use the tool as follows to get rid of the safe mode issue on your device.
Ensure USB debugging is enabled on your phone. You can verify it in Settings > System > Developer options.
Connect your phone to your computer via a cable and run the aforementioned software.

Select Repair Android System in the software to repair your device.

Click Repair Now on the screen that follows.

Select your phone model from the dropdown menus on the screen and click Next.

Click Repair Now to begin to repair your device using the downloaded firmware.

You will see the repair progress in realtime on your screen. The software will let you know when your device is repaired.
That is an easy way for how to get Samsung Galaxy out of safe mode.
Summary
Many users have this issue where their Samsung phone stuck in safe mode and they have no idea how to get their phone out of this mode. If you are one of those users, use one of the methods described above to get rid of safe mode and bring your phone back to normal mode.
People Also Ask about Samsung Safe Mode
If you have a query about the Samsung safe mode that you would like to be answered, the following answers might be helpful to you.
1. Why does my Samsung keep going into safe mode?
Your Samsung keeps going into safe mode for various reasons. It may be that the Volume Down button is faulty or there is an issue with your phone's software.
2. How do I turn off safe mode if my Volume button is stuck?
If your phone's Volume button is stuck, you can try tapping the safe mode option in the notifications panel to turn off the mode. This might or might not work.
3. Where is safe mode on Samsung?
You can access safe mode on Samsung by pressing the Volume Down key when your phone turns on and you see the Samsung logo on your screen.