It may be worthwhile for you to root your Samsung Galaxy and install a custom ROM, wiping your phone's officially sanctioned software. However, there is also a high chance that you may come across some problem: a reboot loop, switching itself off after the Samsung logo or never getting into the operating system. In that case, how to fix a bricked Samsung Galaxy?
In the following, I would like to guide your through providing several ways to figure out the bricked Samsung Galaxy problem.
1. Wipe the Data of Your Samsung Galaxy.
When your Samsung Galaxy gets bricked, the first thing to do is put it into Recovery Mode. This can be achieved by holding down Home, Volume Up and Power. Then you'll be presented with a menu, which is controlled not by the touch screen, but by the volume controls and the Menu or Power buttons. Then, scroll down to 'wipe data/factory reset'.
Press Menu/Power and you'll be presented with a slightly daunting 'are you sure?' screen, with loads of No options and a single Yes. Scroll to the Yes, then power off your phone with the power button.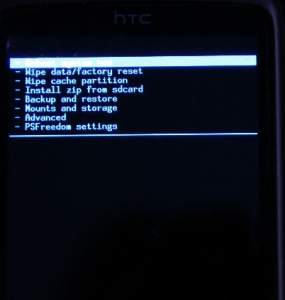 2. Source the Original Firmware.
The biggest problem you are worrying about is that, you do not backup the original firmware, right? Relax; many people have gone through this by finding the original firmware online. It isn't a big issue as long as you can remember the Samsung Galaxy series number.
To track down the corresponding firmware, Samsung-updates.com is our first port. Simply find your phone from the drop-down and you'll be presented with a baffling list of seemingly identical firmware. If you hover above the country code, you'll be able to see which three-letter code applies to you.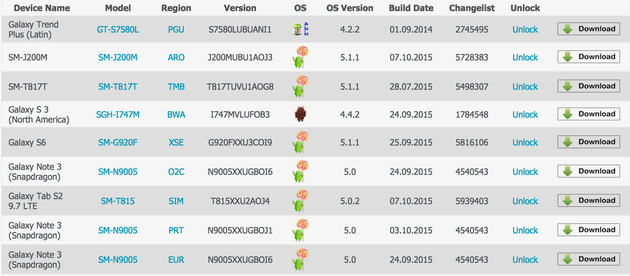 You'll also need Odin, which you should already have if you've managed to brick your phone. It's the tool that allows you to root your phone in the first place. Still, you can download it here.
3. What if You Lost Your Data on Your Bricked Samsung Galaxy?
After trying all the solutions and ways, it would be very lucky if you get your bricked Samsung Galaxy back to work, however, it may also happen that your phone lost some or even all of its data. Then what should we do?
Do not panic. You can use Tenorshare Android Data Recovery to help you. It is an effective and safe program which can help you get all your Samsung Galaxy's data back just by clicking a few buttons. For using details, please check it here.
Free Download
For Win 10/8.1/8/7/XP
Secure Download
Free Download
For macOS 10.13 and below
Secure Download
Related Articles
comments powered by