How to Fix an Unresponsive Touch Screen on Samsung Devices
by Anna Sherry Updated on 2020-03-12 / Update for Samsung
Touch screen not working Samsung is a common issue amongst Samsung device users as these phones often have issues related to the touch screens. If the touch screen of your Samsung device has become unresponsive, you may want to do something about it or you will not be able to use your device at all. After all, a touch is what lets you perform actions on the device and with a faulty touch screen there really is not anything you can do on your device.
Fortunately, there are a few ways to get the touch screen to work on your Samsung device. These methods are divided into two parts - hardware methods and software methods. Depending on why your touch screen is not working, you may want to find and use a suitable method to fix the Samsung phone touch screen not working issue on your device.
Part 1. Why is My Phone Touch Screen Not Working?
Before you jump onto the fixes and try to repair your screen, you may want to find out the reason as to why your screen is not responding to your taps. The following are some of the common issues why a screen may stop working on a Samsung device.
1. Physical Damage
The touch screen may have had a physical damage to it that is preventing it from recognizing your taps. If you have dropped your device on the floor or someone sat down on it, the touch screen may have got damaged.
2. Software Bug that Causes Apps to Malfunction
Sometimes it is the software of your device that makes the apps on the device go crazy. This then results in making your screen unresponsive to your touches.
3. Android System Issues
It could be that there is an issue with the operating system of the device. This needs a special repairing process to fix the issue.
4. Wrong Settings
If the core settings of your device are not right, they may be causing your device not to recognize your touch inputs.
Part 2. Software Fixes to Samsung Galaxy Touch Screen Not Working
Now that you know the possible reasons of why your touch screen is not working, this section should provide you with the software methods to fix the issue on your device.
1. Hard Reboot your Samsung Phone
One of the most basic things you can do to possibly fix the issue on your device is to hard reboot your device. Hard rebooting often resolves many of the issues and it should help you fix your touch screen issue as well.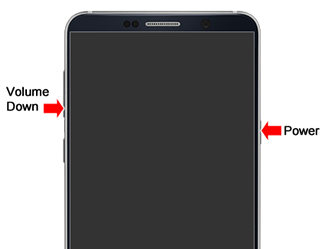 Simply press and hold down the Power and Volume Down buttons at the same time for about seven seconds. Your phone should hard reboot.
2. Check for Bad App Issue in Safe Mode
If you think one of the apps on your Samsung device is causing the Samsung J7 touch screen not working issue, you may want to reboot your device into the safe mode to investigate the issue.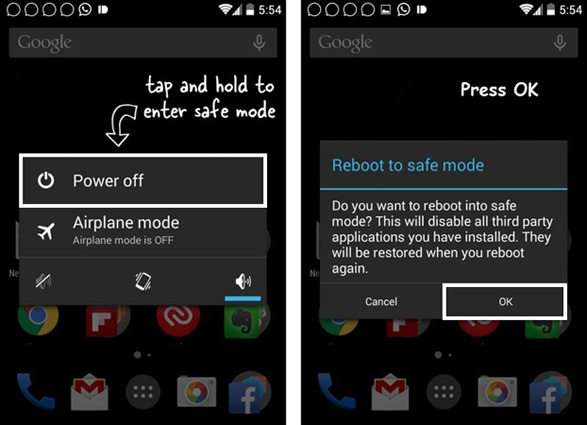 To reboot your Samsung phone into safe mode, press the Power button and tap and hold down on the Restart option to reboot your device into the safe mode. Once in the safe mode, uninstall the app you think is causing the issue and you should have resolved the issue on your device.
3. Wipe data / factory reset in Recovery Mode
You may factory reset your device if the above solutions did not help you fix the touch screen issue on your phone.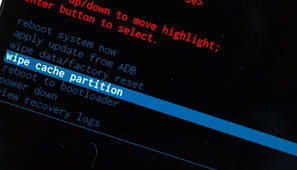 To factory reset and wipe off all the data on your device, simply reboot your device into the recovery mode by pressing Power, Home, and Volume Up buttons at the same time for a few seconds and choose the wipe data/factory reset option.
4. Fix Samsung Touch Screen Not Working Due to Android System
If it is the Android system that is causing issues with your touch screen, you may want to fix the system itself using a dedicated repair tool.
One of the software that helps you fix issues on your Android devices is ReiBoot for Android. It has been built specifically to deal with the issues you could ever face on your Android devices. It allows you to repair the very core of the system that results in fixing all other issues on the device.
Step 1 Connect your device to your computer. Download and launch the software and click on the option that says Repair Android System.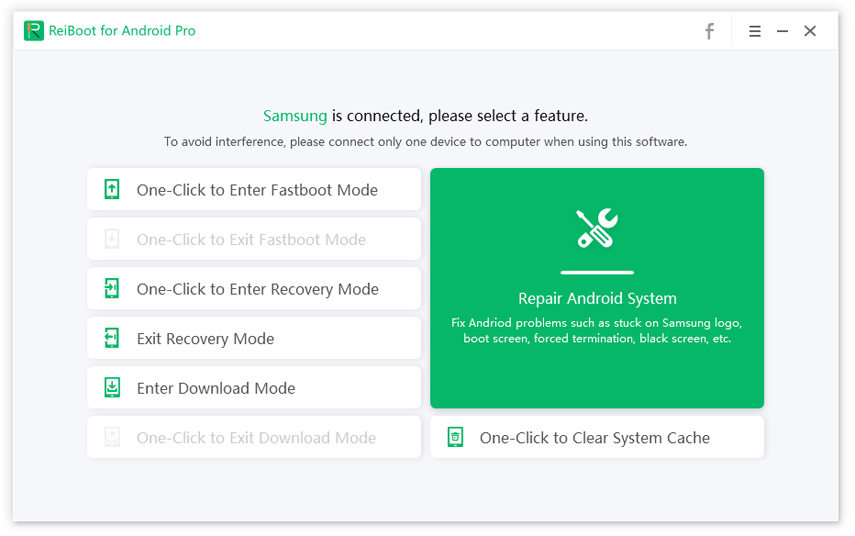 Step 2 On the following screen, click on Repair Now to start repairing your Samsung device. Enter the details about your device on the following screen and hit Next.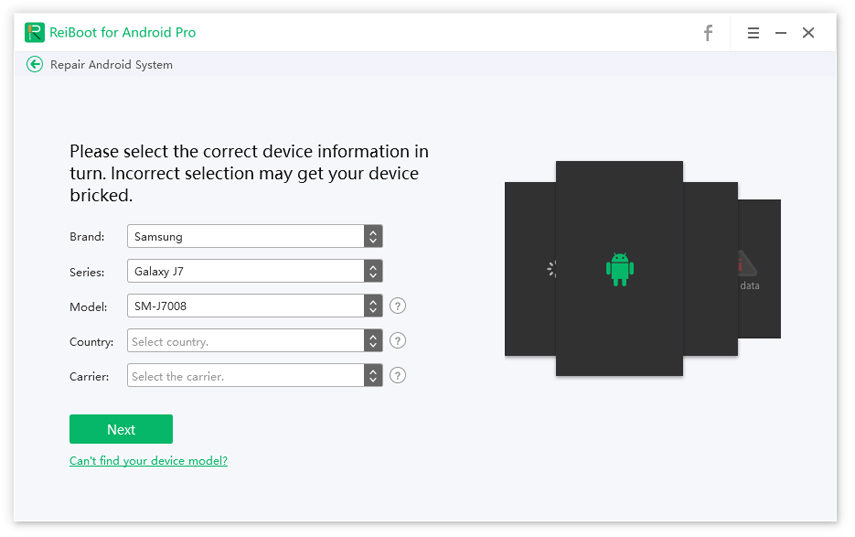 Step 3 Click on Repair Now when the firmware is downloaded to start repairing your device.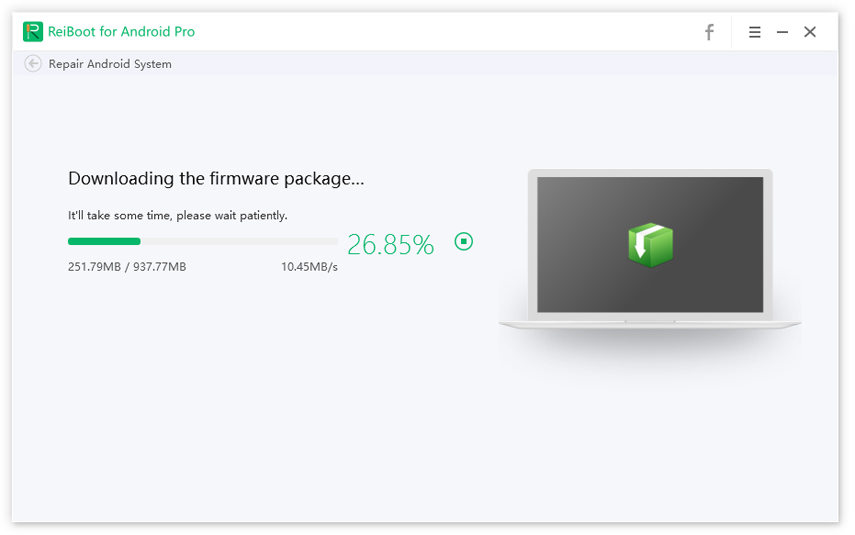 That's all. That is how you fix the Samsung A3 touch screen not working issue on your device.
Part 3. Hardware Fixes to Samsung Phone Touch Screen Not Working
If the issue has been caused by a physical item, the following hardware fixes should help you.
1. Clean the Screen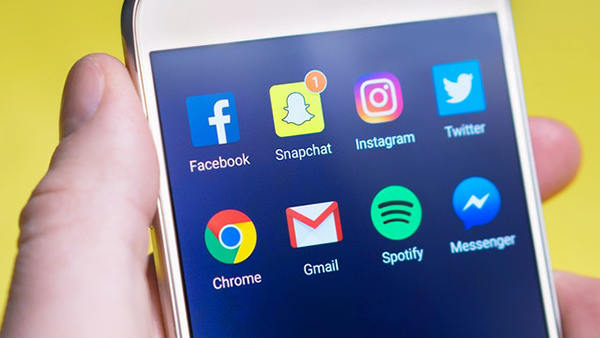 Over the time your screen collects dust from external sources and it is important you keep your screen clean for it to remain responsive. Use a clean cloth to get rid of the dust and other particles from your screen and it should start working.
2. Remove Screen Protector
If you use a screen protector, try removing it from the device and see if your touch screen then responds to your taps. If it does, your screen protector was the culprit and needs to be replaced with a good one.
3. Remove Memory Card and SIM Card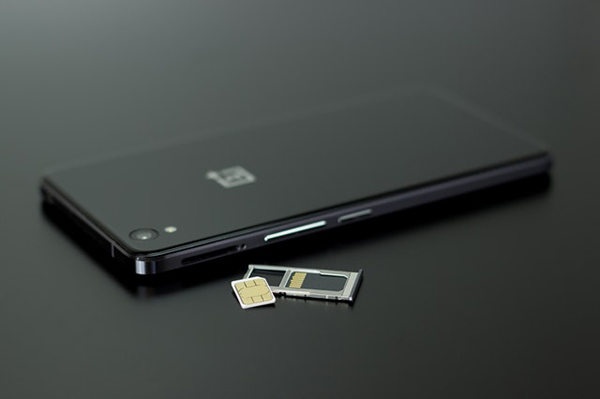 You may try removing the memory card and SIM card from your device to see if that helps make your touch screen responsive.
4. Dry the Device Out If it Got Wet
If you dropped the device in water and your device has got wet, keep the device with some uncooked rice in a zip bag for overnight. The rice will soak up the water and your device will dry-up. You may then see if the touch screen has started working.
5. Let Samsung Check the Device
If none of the above methods work for you, head to an official Samsung store and see if the representatives there can help you out.
Conclusion
An unresponsive touch screen will not let you do anything on your Samsung device. The above solutions will help you fix the issue and make your touch screen recognize your taps. But if your touch screen not working due to system error, then your only option is to use a professional system recovery program for Android to fix the issue. Tenorshare ReiBoot for Android is highly recommended as it is one of the best system recovery programs.