We heard that many users are suffering from iBooks issues after upgrade to iOS 11.1/11.0.3/11.0.2. Common ones are: iBooks isn't syncing between devices, iBooks won't read PDF/ePub files, iBooks opens with blank screen. For that reason, we have concluded 6 tips and tricks in this post for troubleshooting.
Way 1: Remove iBooks Cache and Refresh the Content
To deal with iOS 11 iBooks not working properly, the easiest way is to open iBooks app from Home screen, and tap any option (like My Books, Features) on the taskbar below repeatedly for 10 times, and iBooks will reload itself and be refreshed with new content. If luckily, you won't have problem with iBooks app not loading or responding.

Way 2: Sign out Apple ID for iBooks App and Sign in Back
If it's the case that iBooks cannot access library after update to iOS 11, or you cannot buy books in iBooks, you can try to log out your Apple ID for purchasing in Settings > iTunes & App Store > Apple ID > Sign Out, then log in after a while to see if it helps.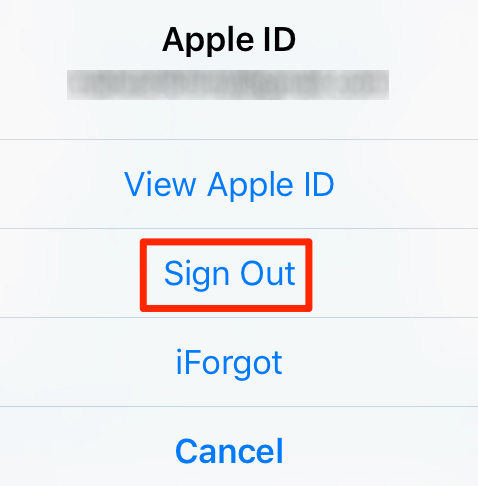 Way 3: Reset Privacy and Location Services
Situations may also happen that iBooks shows blank screen after iOS 11 update, and some users successfully fixed in this way. Go to Settings > General > Reset and choose Reset Location & Privacy. Enter you passcode to proceed. After that all apps will stop using location until you grant the access permission.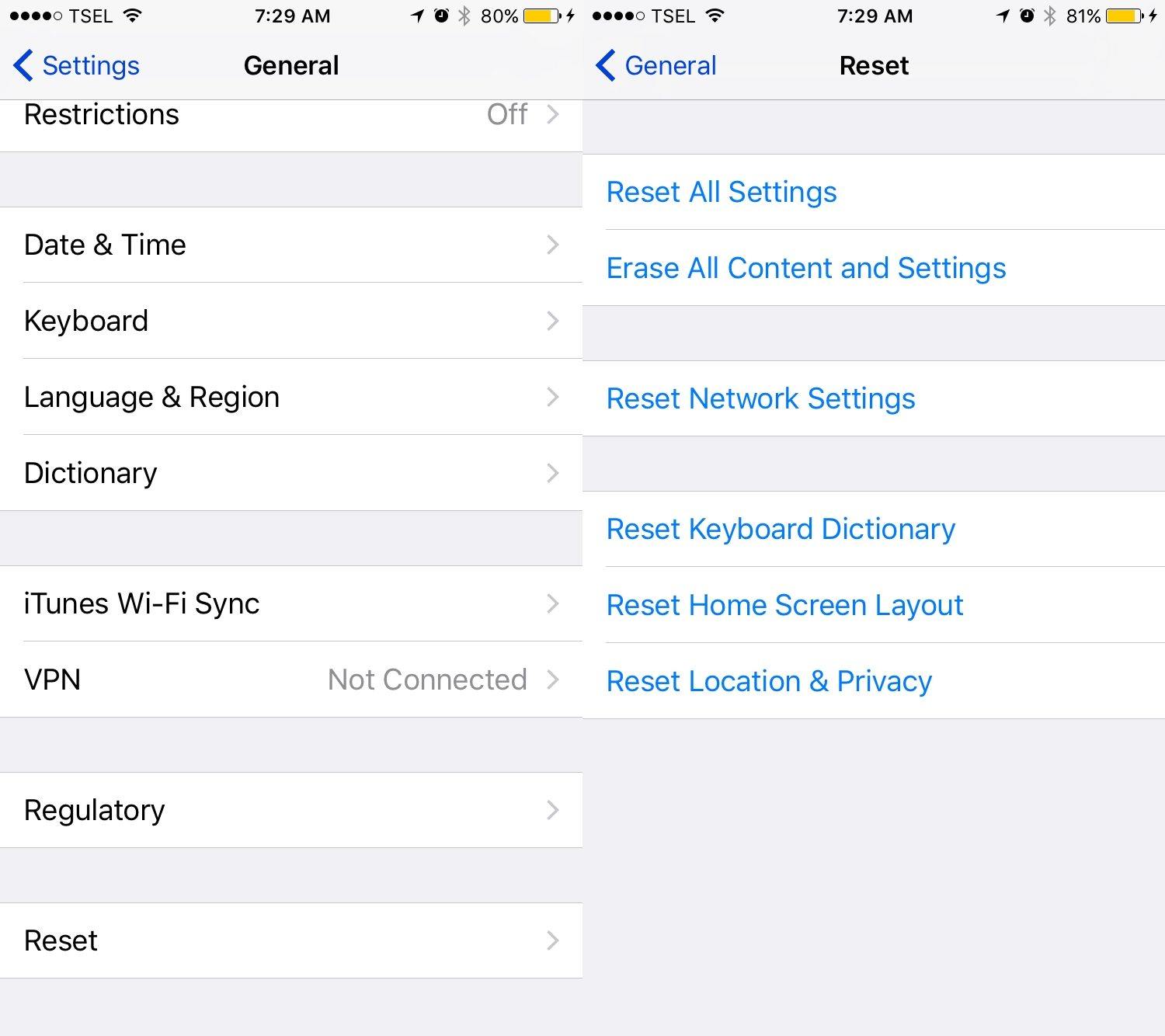 Way 4: Reinstall Built-in iBooks App on iPhone, iPad
With iOS 10, you can remove some built-in apps from iPhone or iPad, so when iBooks keeps crashing iOS 11, you might as well uninstall the program and redownload it from App Store. Hold the iBooks app icon till it wiggling and tap the little X to delete it. All purchased books including PDFs, ePubs, Audiobooks can be regained after enabling iCloud services, not including these books acquired from other sources though.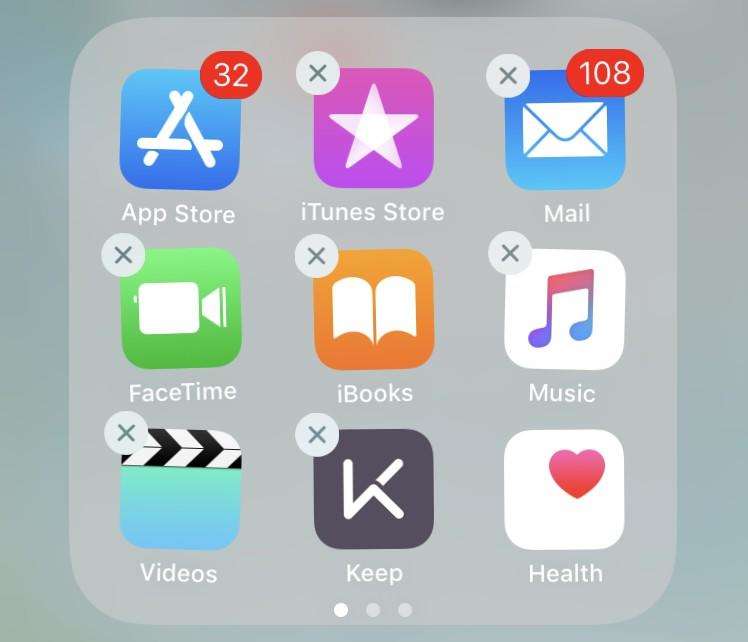 Way 5: Hard Reset iOS 11 Devices
After iOS 11 update, find iBooks doesn't working on iPad or iPhone? A hard reset somehow will be helpful, which is also known for Recovery Mode. To do this, press both power button and Home button for about 10 seconds until you see the Connect to iTunes screen. Replace the Sleep/Wake button with volume down button on iPhone 7/7 Plus/8/8 Plus/X. When you device reboots, you may be able to fix iOS 11 iBooks not working on iPhone, iPad.
Or, you can try free Tenorshare ReiBoot to enter and exit Recovery Mode within 1 click if you happen to have a broken power/Home button.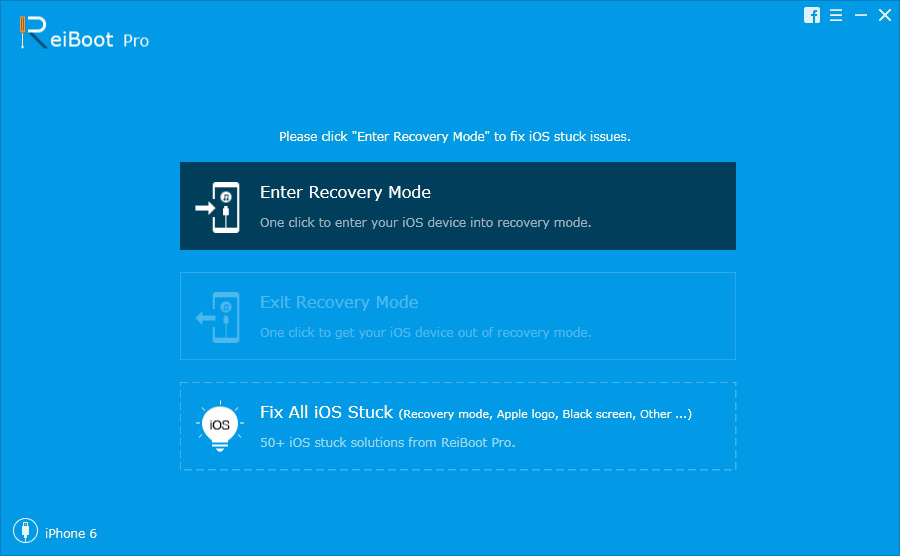 Way 6: Update iOS 11 to Newest Software Version
Should you still not able to fix the problems like cannot read iBooks on iPhone/iPad, iBooks app not connecting or responding, etc, the ultimate solution is to update to the newest iOS firmware, like iOS 11.1, iOS 11.0.3/11.0.2 and these may help fix the potential bugs with iBooks. You can directly update iOS 11 in Settings > General > Software Update or let iTunes update it.
The Bottom Line
Some users also shared with use how they solved iBooks app not working after iOS 11 upgrade by below methods, which can also be taken into consideration.
1. Reset Language.
2. Make data and time are correctly set in Setting > General > Data & Time.
3. Open a link to iBooks Store pages in Safari and click on it.
4. Go to Settings > Safari and change enable Block All cookies.
5. Turn off iCloud service for iBooks app.
6. Toggle all options about iBooks in Settings to off.
7. Go to iTunes and search for a book. Click sample then click on Store on the top right corner.
8. Contact Apple support center for help.
Hope you are lucky to repair iBooks with all methods provided. If you have any better solutions, please share out via the comments below and help more people.
Free Download
For Win 10/8.1/8/7/XP
Secure Download
Free Download
For macOS 10.13 and below
Secure Download
Related Articles
comments powered by