Top 6 Ways to Fix Cannot Activate iPhone after iOS 13/12.4 Update
Try to activate your iPhone after iOS 11 or iOS 12 update but unfortunately get the the activation error "Cannot activate your iPhone now"? Don't worry, you are not alone! There are various reasons that may cause the activation error on iPhone. This post will show you the common activation errors, why iPhone fails activation after iOS 13 update and how to fix iPhone activation errors after iOS 13 update/reset, also applying to iOS 13/12.
Part 1: Common iPhone Activation Errors after iOS 13 Update or Reset
Here are some common iPhone activation errors that you may encounter when you try to activate your iPhone after software update/reset.
Your iPhone could not be activated because the activation server is temporarily unavailable.

Activation request could not be completed – contact customer care.

Your iPhone could not be activated because the activation server cannot be reached.

SIM Not Supported. The SIM card that you currently have installed in this iPhone is from a carrier that is not supported under the activation server.

We are unable to continue with your activation at this time.

Your request couldn't be processed error.
Part 2: Why iPhone Fails Activation after iOS 13/12.4 Update
Before moving onto the solutions, you need to figure out why you get the "Cannot activate your iPhone now" error after updating to iOS 13/iOS 12.4.
Apple server is busy. Apple server may down due to millions of users activating their iPhone at the same time.
The carrier you are on don't allowed you to unlock that iPhone.
Network or Wi-Fi connection doesn't work.
The iPhone is not recognized and cannot be activated for service.
iTunes was unable to verify your device.
Part 3: How to Fix Cannot Activate iPhone after iOS 13 Update
Below are some efficient ways to fix iOS 11/12/13 activation error and get your iPhone activated smoothly.
1. Wait and Retry

If your iPhone could not be activated due to activation server is temporarily unavailable or cannot be reached, it's better to wait. Chances are that the servers at Apple's end are down or busy and isn't processing the request. You should wait for a few minutes before trying again.

2. Force Restart Your Device

This is the simplest way to solve iOS issues caused by software crashes, software bugs or software conflicts. Just press and hold the Sleep/wake button and the Home button (Volume Down button on iPhone 7 or newer) at the same time. Keep holding the buttons at least 10 seconds and release the buttons when the Apple logo appears.

3. Check Your Network Connection

If your network is blocking gs.apple.com on a couple of ports, it will prevent you activating your iPhone successfully. Get connected to a different Wi-Fi source than the one you are using now. Or if you're using a cellular data connection, try connecting to a reliable Wi-Fi network instead.

4. Unlock/lock SIM Status

Getting the activation errors that saying SIM card is unsupported? If you are trying to activate a different carrier on a locked iPhone or your iPhone is recently purchased from your carrier, it will not get activated until it is unlocked by the carrier. In this case, contact your carrier and ask them to unlock your iPhone and SIM card.

5. Reactivate Your iPhone via iTunes

If you still failed activate your iPhone after iOS 11 upgrade, try to reactivate through iTunes in following steps.

Reboot your iPhone > Connect your phone with iTunes > Select your device and you can see "Activate your iPhone" on iTunes > Enter your Apple ID and password > Click on Continue to activate your iPhone.

6. Use Recovery Mode to Restore Your iPhone
All methods above fails to fix "Cannot Activate iPhone" for you? Now you may consider to restore your iPhone using recovery mode.
Firstly, put your iPhone into recovery mode. Here we recommend a free program Tenorshare ReiBoot to help you enter recovery mode with only 1 click.
Note: Besides entering recovery mode, Tenorshare ReiBoot can also help you fix iPhone stuck on recovery mode, DFU mode, Apple logo, black screen, white screen, endless reboot, etc. during/after iOS 11 update.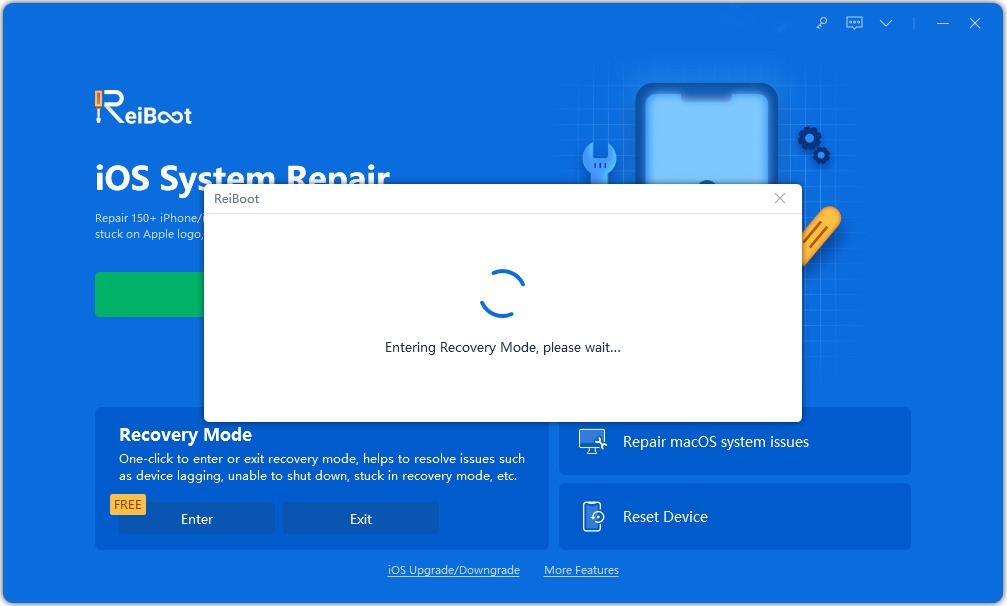 After entering recovery mode, run iTunes and iTunes will detect your device in recovery mode and require it to be updated or restored. Now, restore your iPhone, iPad or iPod with iTunes.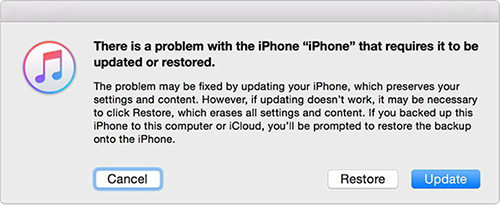 That's all for how to fix can't activate iPhone X/8/7/7Plus/6s/6/5s/5 after installing iOS 13 or iOS 12.4. Solutions above also apply to fix can't activate iPad after iOS 13 update. If you have any other problems, please leave a message at the comment area.