How to Turn off Auto Brightness in iOS 17/16/15
by Jenefey Aaron Updated on 2023-08-03 / Update for iOS 11
If you're an iOS device user and often go outdoor, the one feature that I'm sure you like on your device is auto brightness. What auto brightness does is great as it adjusts the brightness according to the environment around you. The feature increases the brightness when you're out and about so you can still see the content on your screen and decreases the brightness level when you're in dark so as not to hurt your eyes and to also save the battery life.
While there are users who like the feature, there are others who dislike it and would like for switch off auto brightness on iOS 17/16/15 iPhone, iPad. For those folks, here we have put together a guide that shows exactly how you can do that:
Steps to Disable Auto Brightness in iOS 17/16/15
The following procedure doesn't require installing any third-party apps as you're going to use the standard settings menu on your device to disable auto brightness in iOS 17/16/15.
Open the Settings menu by tapping on its icon on your device's springboard.
Go to General > Accessibility > Display & Text Size.

Now, scroll down to the Auto-Brightness tab. Simply turn its toggle to the off position and the feature will be disabled on your device.
From now onwards, the brightness of your iOS device will not automatically adjust and you will have to manually adjust it according to the surrounding area or however you want.
Keep in mind that you have just turned off the feature and not removed it. If, in the future, should you want to enable it, you can do so by going into the Settings menu as shown above and turning the toggle to the on position. Your device will then decide how the brightness will be adjusted and how your content is going to look like.
Extra Tips: Managing Content on iOS 17/16/15 iPhone/iPad
Speaking of content, there are many ways you can manage it on your iOS enabled device. For example, you can use an app like iTunes to backup and sync content with your device. If you're looking for something different to manage content for your device, then we'd suggest giving iCareFone a try.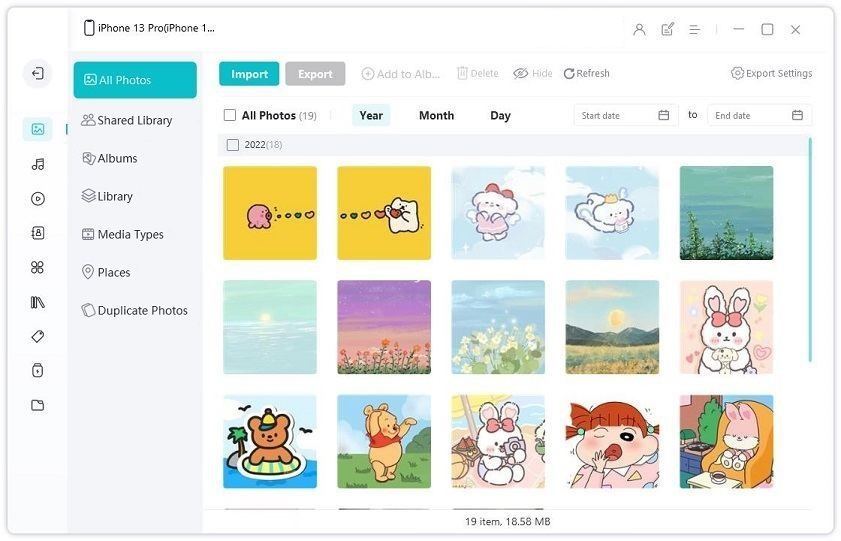 Tenorshare iCareFone is an app for your computer that allows you to manage various things on your iOS device. One of the built-in features of the app is a file manager that lets you manage content on your device and it even lets you modify it. If you're going to make some substantial changes to your device, it also helps you backup your device so that you have a backup of the device in case something goes wrong.
Final Words
We hope this guide helps you turn auto brightness off in iOS 17/16/15 on your iPhone or iPad. Plus, the guide also helps you learn how you can make transferring content on your iDevices easier with Tenorshare iCareFone.