How to Really Turn Off Wi-Fi in iOS 17 on iPhone and iPad
by Jenefey Aaron Updated on 2023-08-03 / Update for iOS 11
Have you updated your Apple device to the latest iOS 17? Or have you purchased a new device running iOS 17? If either is true, then you would have noticed a pretty long list of new features. A noticeable one would be the Wi-Fi and Bluetooth functionalities. Earlier, to turn Wi-Fi and Bluetooth on or off, you could simply open the Control Center and tap on the Wi-Fi or Bluetooth icons to toggle them. In the latest iOS 17, it works the same way, however, it does not actually turn these services off.
When you open the Control Center and tap on these icons in iOS 17 to turn off Wi-Fi or Bluetooth, the services get disabled but their radios remain active to serve some built-in iOS features but you can't use them to send and/or receive data. In the following guide, you'll learn how you can really disable WiFi on iOS v your iPhone and iPad.
Steps to Completely Disable Wi-Fi in iOS 17 on iPhone/iPad
To actually turn off Wi-Fi on iOS 17 iPhone, iPad, you'll need to go into a menu and turning an option off from there.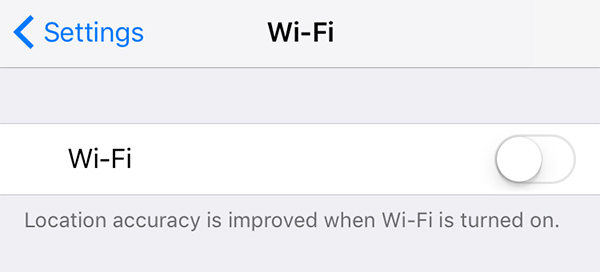 Open the springboard on your device and tap the Settings icon to launch the standard iOS settings menu. When it opens, head to the submenu that says Wi-Fi. On the Wi-Fi settings page, turn the toggle for Wi-Fi to the off position to completely turn off the Wi-Fi service as well as its radio.
However the radios turning off may affect OS level services that rely on them and in case you experience any issue, then turn it back on from the same page. That should resolve any issues you may be facing due to turning off the WiFi radios.
This simple trick should help in solving your battery drain issue due to the radios running behind the scene. This could result in considerable improvements in your battery life as well in the long run and you can enjoy a longer usage period between charging.
Repairing the OS of the iPhone/iPad
If you still have issues with Wi-Fi even after switch off Wi-Fi in iOS 17 from the settings menu, it could be that your OS has an issue with it and you need to use a 3rd party app to get it fixed.
Tenorshare ReiBoot is the best option for you to fix such iOS related issues on your Apple device. Just download the app from its official website, launch it on your device and select the Repair Operating System option to sort out all OS issues in your device.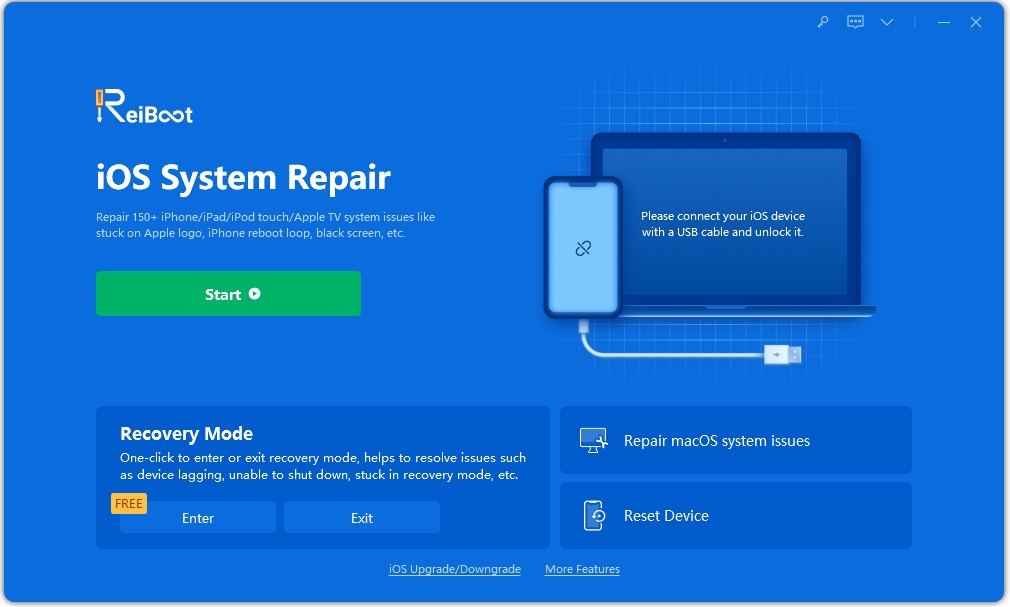 Once fixed, all the features will start working as they should on your device. While you may think that 3rd party options like iCareFone may interfere with the working of your Apple device, in reality it doesn't. It is a perfectly safe option to get rid of all those troublesome OS related issues that many Apple users encounter from time to time.