Tips and Solutions: iPad Won't Charge after iOS 16/15 Update
by Jenefey Aaron Updated on 2023-04-06 / Update for iOS 11
Many iOS 16 users said that their iPad shows the charging symbol but not actually charging the battery while plugging iPad into the wall outlet or computer. Actually, iPad won't charge is a common issue which has also appeared in the previous version. So, if you are having "iPad won't charge" problem, here are some tips and steps to help you fix on iPad Pro/Air 2/Air/mini 4/mini 3/mini 2/mini/4.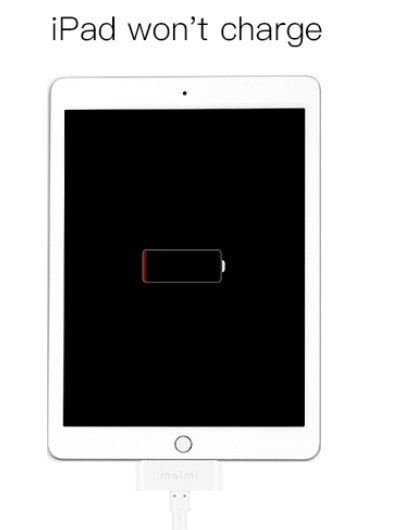 Reasons and Notes You Should Know
Why is my iPad not charging? iPad not charging when plugged in after iOS 16/15 update can appear for 2 major reasons: the one is the operating system issue, another one comes from the hardware problems. So, we will offer different solutions respectively responding to different situations.
Note:
Before move on to the solutions, please make sure that ALWAYS use official Apple-matched chargers. That is because the low-quality 3rd-party iPhone charger cables might be what is causing the iPad/iPhone not charging issue.
Tips 1: Hard reset your iDevice
You know that any mobile device can behave abnormally at times, in which case the first and easiest things many of us will try is Hard Reset your device. To fix iPad not charging after iOS 16/15 update, do the following:
Press and hold down Sleep/Wake button and the Home button simultaneously for about 10 seconds until the Apple logo appears on your iPhone's screen.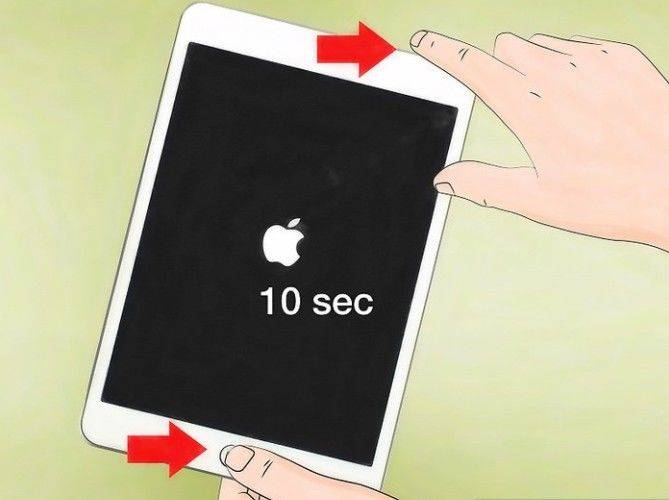 Tips 2: Try Another Wall Outlet/USB Port
You can also try another wall outlet to charge your iPad, may be that will make a difference.

And, if you previously charge your device by plugging the cable into the USB port on your computer, maybe the port isn't working. Just change to another USB port. After all these, restart your computer because this will restart the ports as well.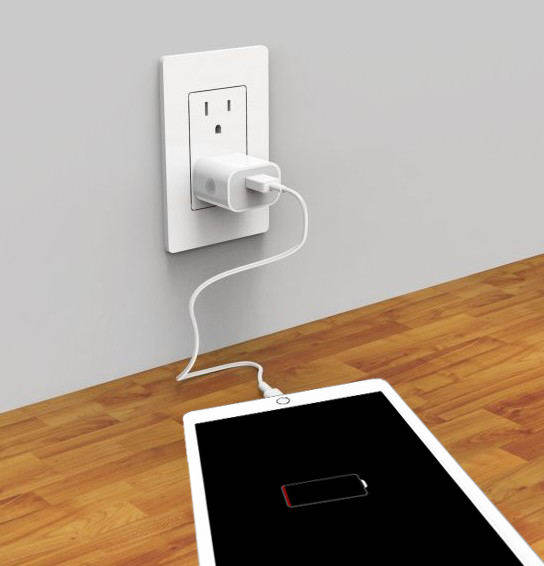 Tips 3: Check the Lighting Cable for Damage
If the computer does not respond when connected iPad,which means there probably is something wrong with the cable. Apple'slightning cables are prone to fraying, especially at the end that connects to your iPad. Hence, we suggest you to check the cable you use to charge your iPad. If there are any visible signs of wear you can see, don't hesitate to change a new one.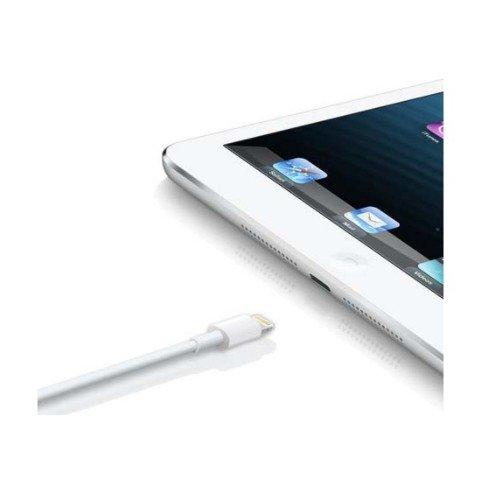 Tips 4: Using Professional Repair Tool
If the regular solutions above cannot get the issue fixed, then the problem probably lies with the operating system. In this case, you might need a third-party program to help you out. As far as I know, Tenorshare ReiBoot is such an iOS system repair tool, which can one click to fix all iOS issues without any data loss, let's see how it works.
To get started, please download and install Tenorshare ReiBoot on your computer, then launch it.
Step 1: After you launched Tenorshare ReiBoot Pro, click "Fix All iOS Stuck" section in the main interface.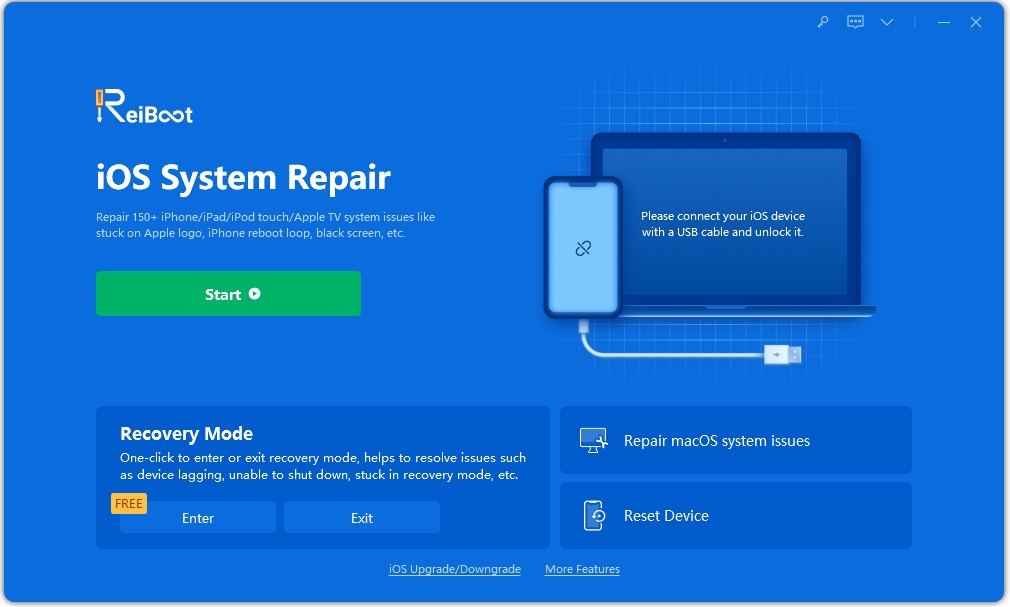 Step 2: Then, hit "Fix Now( All iOS 11 to iOS 16 Stuck)" to proceed.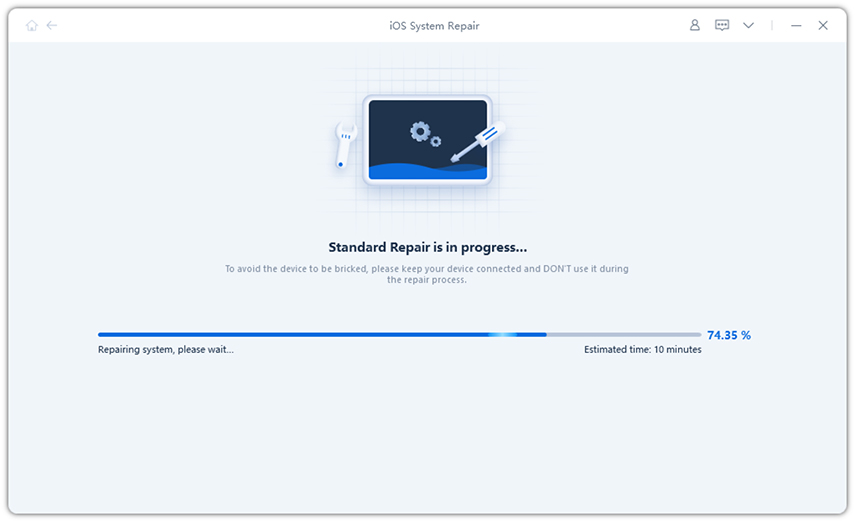 Step 3: Next, Tenorshare ReiBoot Pro will display the matching the firmware package for your iOS device. Just click "Download" button to start downloading the firmware package online.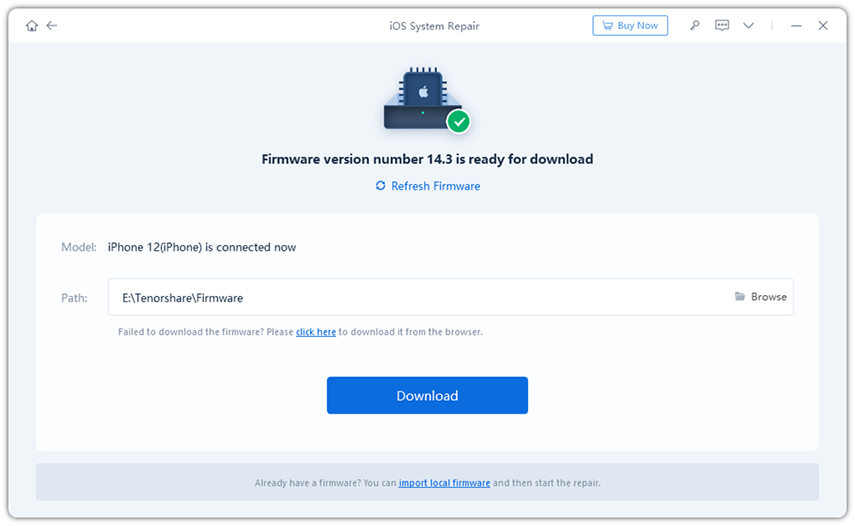 Step 4: Once downloaded, click "Start Repair" to start system recovery.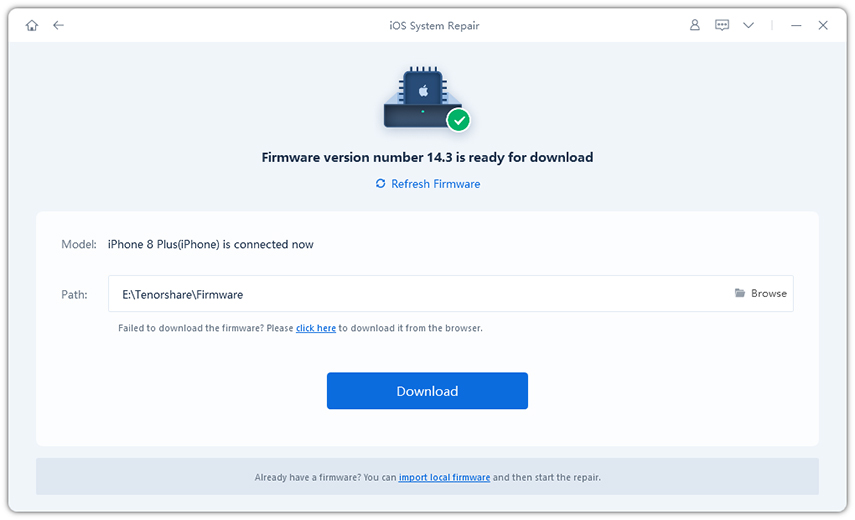 When the repairing process completed, your iOS device will boot up and gets back to normal.
Tips 5: Ask for Help from Apple
If you are still having problems after trying everything above, then it must be a hardware problem or one of the components of your device is not working. You'd better ask for help from Apple support or directly visit an Apple store nearby.
That's it! Hope this article is useful for you to resolve the issue "iPad won't charge" or "why is my iPad not charging" issue. If you want to thoroughly and quickly solve your iPad won't charge after iOS 16/15 update issue, you might as well use Tenorshare ReiBoot without trying the first 3 methods one by one. Any additional tips to share with us? Please feel free to contact us.
Fix iPhone Stuck Issues without Data Loss