"The time/clock missing from lock screen after iOS 11 update. When I restart, the clock reappears, but again it disappears. Is there any other solution other than restarting the iPhone?"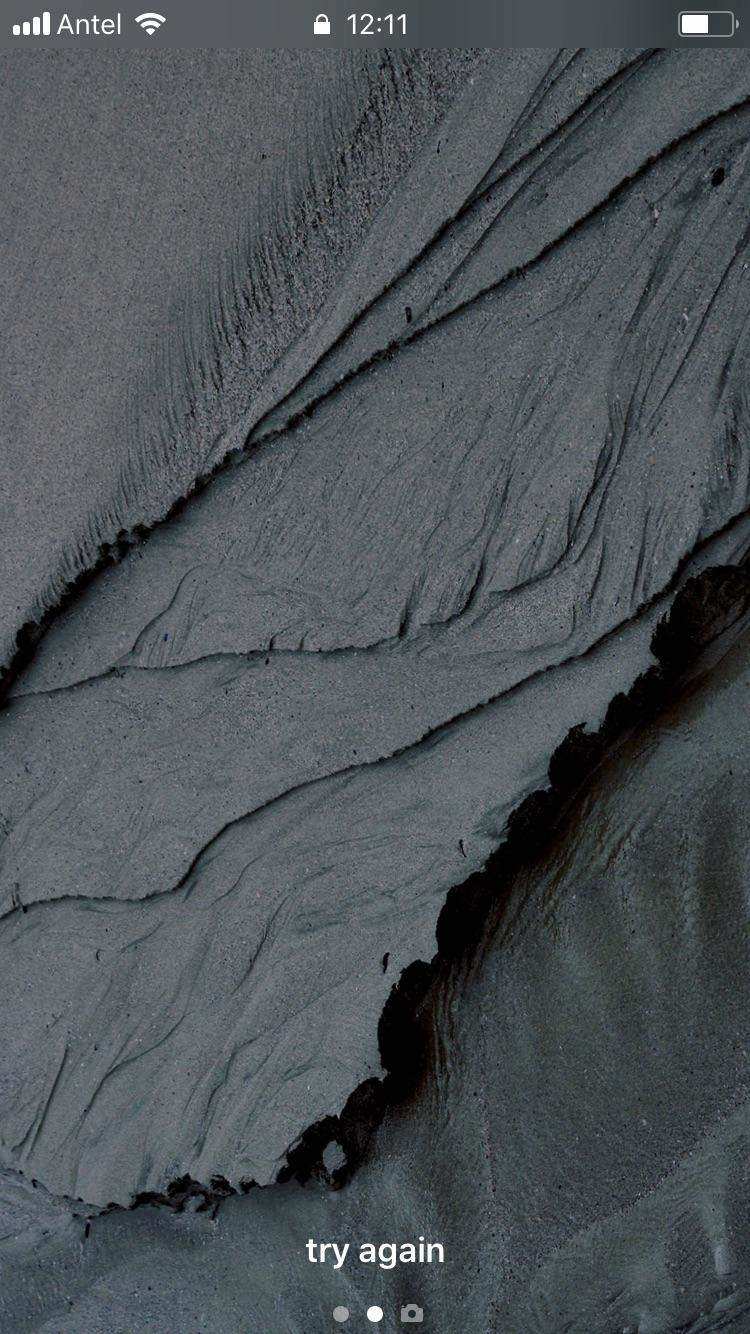 Since its release on September 20, 2017, the official version of iOS 11 has become the target of flood of complaints. Despite iOS 11.1/11.0.3/11.0.2 came out subsequently in the hope of perfecting the original version as well as soothing the Apple fans, problems  have not been slightly less. Among the newly emerged bugs, that date and time on lock screen disappear on iPhone/iPad/iPod with iOS 11/11.0.1/11.0.2/11.0.3 is one of them. Some may have the time display on the top bar of the screen, but the big clock and date on the lock screen are just gone, along with the app and message notifications. Others even reported that the right and left swipe gestures to display the widgets and enable the camera have also been disabled somehow. So if you have come across such a problem on your iOS 11 iPhone/iPad/iPod, chances are that you will only see a totally blank lock screen with a full displayed wall paper and the top bar.
Top 4 Tricks to Recover the Lost Clock on Lock Screen on iOS 11
If your iDevices happen to be stuck in such a problem, you may try the following tricks to get back the lost time and date display on the lock screen of your iPhone/iPad/iPod.
Trick 1: Swipe Top Down on the Lock Screen
Swipe top down on the lock screen and the clock will come back. But this trick may not work for all apple users.
Trick 2: Change the Display Setting
Go to Settings >> Display >> View >> Zoomed, and then go to Settings >> Display >> View >> Standard. Please be noted that this setting does not apply to iPhone 5s/SE.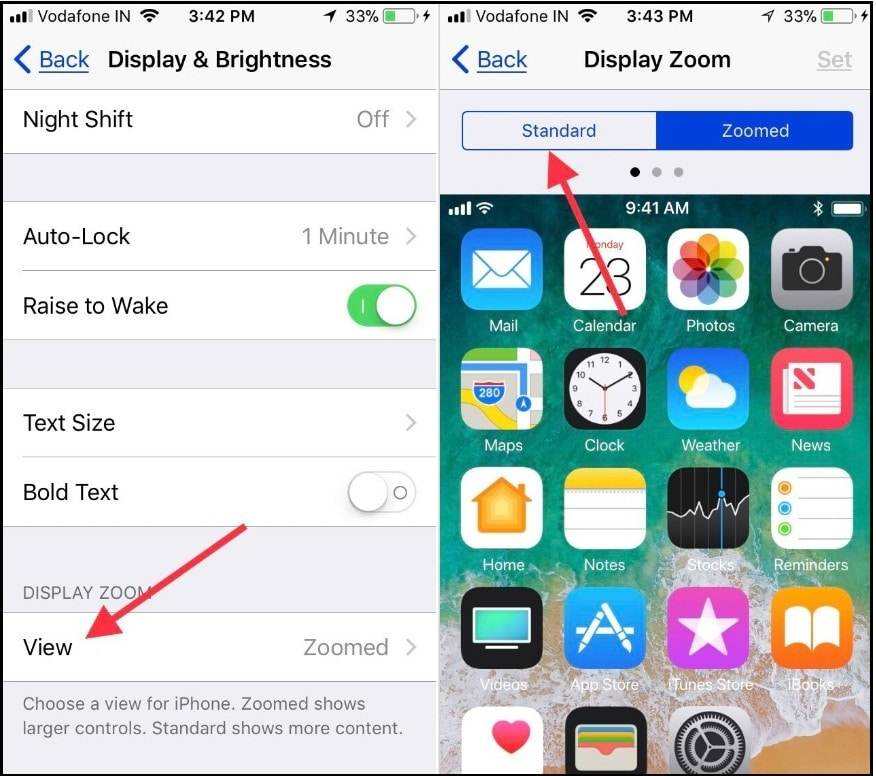 Trick 3: Restart Your iDevices
Press and hold down the Power button until you see the Power Off slider, and swipe it to power down your device. Then press the Power button again to turn off your device.
Trick 4: Downgrade Your Device to a Lower iOS Version with Tenorshare ReiBoot
If all the above tricks fail to bring back the lost clock and date on the lock screen, it's probably a bug of newer iOS 11.2 beta/iOS 11.1. Currently, what else you can to do is to undo iOS 11 update on your iDevices, and go back to a lower and stable iOS version like iOS 11.0.3/11.0.1. In this case, Tenorshare ReiBoot is a helpful tool to enable you to do so. It can downgrade your iPhone 8/8 Plus/X/7s/7s Plus/6s/6s Plus/5s/SE, iPad or iPod touch from iOS 11 to any older version of iOS without any data loss.
Free Download
For Win 10/8.1/8/7/XP
Secure Download
Free Download
For macOS 10.13 and below
Secure Download
Step 1: Download and launch Tenorshare ReiBoot in your computer, and connect your device to the programme. Click "Fix All iOS Stuck".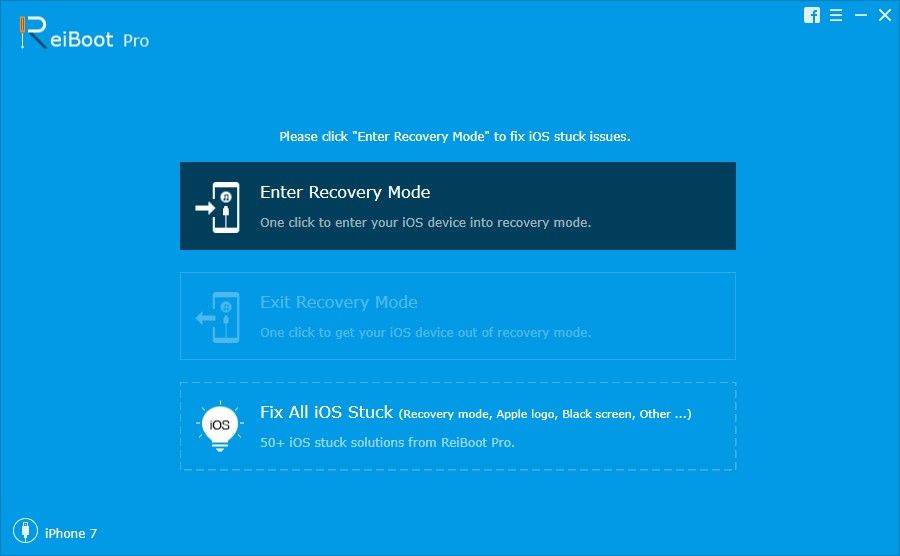 Step 2: Click "Fix Now (All iOS 11 Stuck)" to downgrade to an earlier iOS.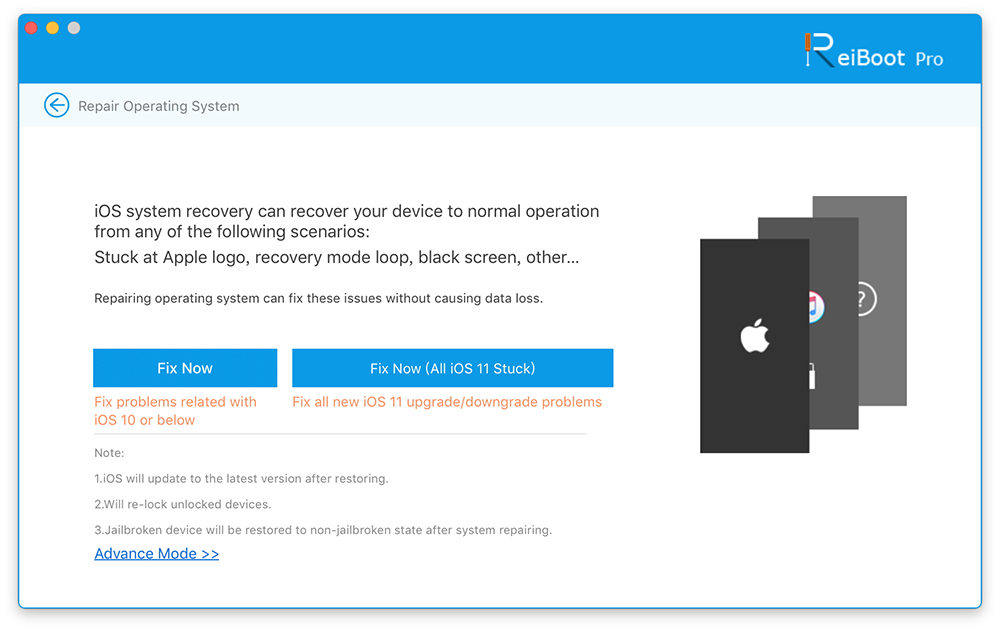 Step 3: Click "Download" to download the iOS 11 firmware online.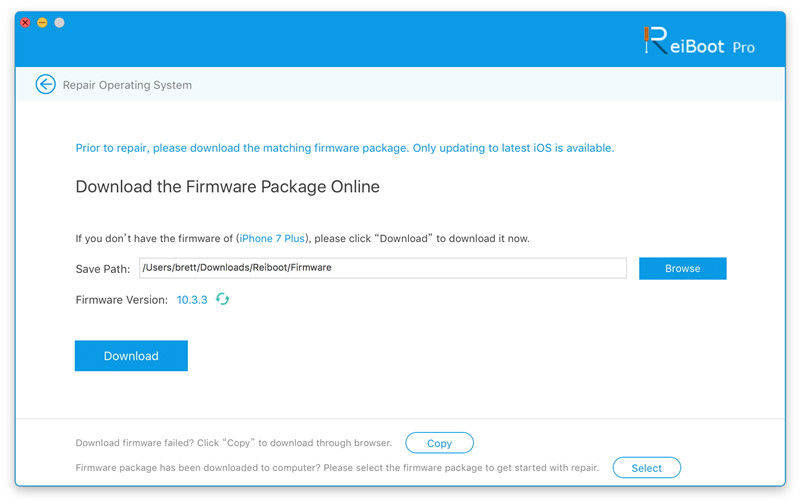 Step 4: Then Tenorshare ReiBoot will remove iOS 11 and install the earlier version you have downloaded to your device.

Summary
That the clock and date is not shown on the lock screen on your iDevices that have been updated to iOS 11 is not a serious issue compared to others, but can be quite annoying to us. But with the above tricks, especially iOS 11 downgrade with Tenorshare ReiBoot, you have high chance to fix the no time on lock screen problem for good.
Free Download
For Win 10/8.1/8/7/XP
Secure Download
Free Download
For macOS 10.13 and below
Secure Download
Related Articles
comments powered by