How to Fix iOS 11/12/13 OTA Stuck on Preparing Update
"iOS 11 Update taking forever! I was trying to update my iPhone 7 to iOS 11 directly on the device. However, it has been preparing update for 1.5 hours and I don't know what to do. Any solutions?"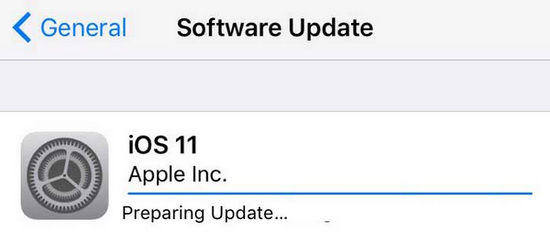 These days, many people have been complaining that their iPhone stuck on preparing update to iOS 11/12/13 when they tried to get this newly released software on the device. The causes of this issue still remain unknown currently, but we've gathered some useful methods that have fixed OTA preparing updating stuck on iOS successfully. Follow the article and check them out.