Fixed: iCloud Keeps Telling 'This Backup Cannot Be Deleted at This Time'
by Sophie Green Updated on 2021-02-20 / Update for iCloud Tips
I tried to delete an old backup from my iCloud account, it keeps telling me it cannot delete a backup, this backup cannot be deleted at this time. I have tried all the fix suggested in several places online to no avail. I am using ios 13. "
There's nothing more annoying than when you can't delete any previous backup and instead your device shows a message that says, "this backup cannot be deleted at this time."
Before you start getting all worried, let me tell you that this error is easier to solve than you think it is. Let's find out how!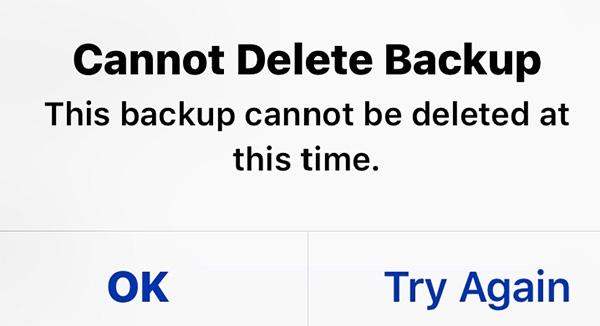 Why I am Unable to Delete Backup from iCloud
According to Apple technicians, any of the below reasons could be the culprit when you get the error message "iCloud backup cannot be deleted at this time" while trying to delete an old backup.
Poor or no internet connection.
You've logged in with another Apple account.
Bug in the system iOS.
iCloud storage is filled and the loading period takes long time.
Troubleshoot the Problem and Then Delete Later
Regardless of the reason why you're unable to delete iCloud backup, the following tips will help you resolve the issue quickly.
#1: Make Sure Signed in with the Same iCloud Account
The first thing you should do is to confirm if you're logged in with the same Apple ID account as synched with the iCloud backup you want to delete. This issue happens especially when you have more than one Apple ID.
To check, log out of the current Apple ID and then sign in with the other Apple ID if you have. Now, try to delete the backup again.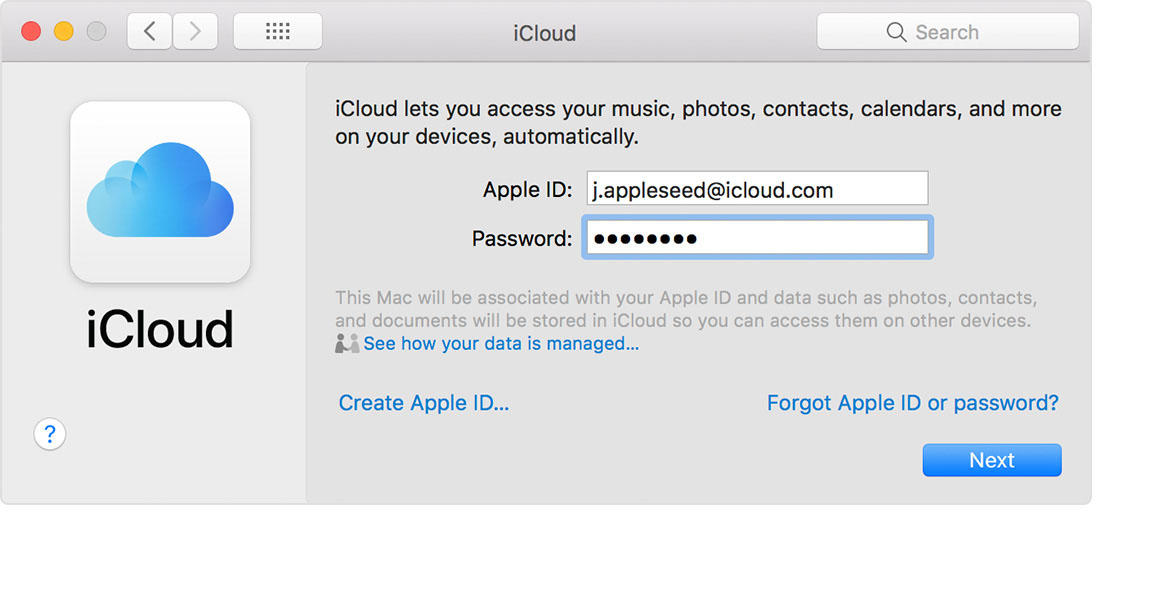 If this Apple ID is synched with the backup you're trying to delete, you won't receive an iPhone backup cannot be deleted at this time error message.
#2: Make Sure Performing with Stable Network
It happens quite often that your internet connection is weak due to which iCloud servers cannot process your request and show the error. For this reason, make sure you have a stable Wi-Fi connection before trying again.
#3: Make Sure Enough Storage on iCloud
Also, check if you have enough storage available on iCloud. To do that:
Go to Settings > Your Name (at the top of the screen) > iCloud and you'll find a bar graph showing the free space available.

Hit on Manage Storage to analyze the space occupied by each app or service.
#4: Try to Fix with ReiBoot
Want to solve this issue once and for all without any technical complications, then Tenorshare ReiBoot Pro is your companion. It performs a deep scan of your iPhone and addresses the root causes of why you're experiencing the "this backup cannot be deleted at this time" error.
Aside from that, this powerful tool repairs 150+ iOS-related bugs and errors in your iPhone and gives a new life to your iPhone. Putting it differently, ReiBoot is a one-size-fits-all solution to fix countless bugs in your phone that you never knew existed in the first place.
After downloading ReiBoot, launch it on your computer and connect to your iPhone. When it detects your device, click on iOS System Repair.

On the new interface, read the instructions at the bottom of the screen and then hit on Standard Repair to proceed.

ReiBoot will automatically detect your device's model and show the latest Firmware file that you need to download. Click on Download to save it on your computer.

Once ReiBoot completes the download, click on Start Standard Repair. Now, it will start repairing your iPhone's iOS. Don't disconnect your device during the process.

Click on Done when it's completely repaired and start using it as a brand-new device.
Still Got 'This Backup Cannot Be Deleted at This Time'? Delete with Mac or Windows
If you have tried out the above methods but to no avail, still there's not much to worry about as you can delete iCloud backups using other methods as well.
Depending on if you have a Mac or Windows computer, implement either of the ways to get past iCloud backup cannot be deleted at this time error.
Way 1: Using Mac to Delete Backup
If you're using a Mac, then deleting the old iCloud backups is as easy as it can get. You don't need to install any third-party software or tool to do that.
Follow the below instructions to delete iCloud backup on a Mac:
Hit on the Apple Icon at the top-left of your Mac screen and scroll down to System preferences and then hit on iCloud.

Now, click on Manage and then iCloud backups. It will show you a list of backups on your Apple ID. Choose the one you want to delete and hit Delete.
Way 2: Using Windows to Delete Backup
Unlike what most people think, deleting iCloud backups on your Windows PC is easier than you think it is. Follow the below steps to do so:
Go to iCloud for Windows and download and install it on your computer. Now, launch it and sign in with your Apple ID.

Now click on Storage and select the backup you wish to delete and hit on Delete.
Conclusion
In this blog post, we have learned various methods about how users can troubleshoot the "unable to delete backup from iCloud" error. You can rely on all these tips as they all are proven and tested. I recommend you to install ReiBoot and repair your iPhone to fix this problem, along with other minor bugs, permanently. However, use a computer or web to delete iCloud backups if none of the methods resolved the issue.