How to Set Up iCloud Family Sharing on a Mac
by Jenefey Aaron Updated on 2020-03-12 / Update for iCloud Tips
Apple's family sharing allows you to share purchases you have done using your Apple account with your family members. What that means is that you make one purchase and all of your family members can use it once you have enabled sharing on your device.
With family sharing, you can share iTunes, iBooks, App Store purchases, Apple Music, and so on with your family members. The sharing is limited for six members and you cannot go beyond that. To get started, what you need to do is create a family group and invite your family members to join it. When they join, they can access all the shared items in your account.
While the process to set this up on an iOS device is pretty straightforward, doing so on a Mac may require a few more steps and then following guide shows how you can set up family sharing on a Mac. This way, you will easily be able to enable sharing of purchases on your Mac.
Setting up Family Sharing on a Mac
The first thing you will need to do to enable family sharing on your Mac is click on the Apple logo in the top-left corner of your screen and select System Preferences. Then, click on iCloud to manage iCloud settings.
When the iCloud screen comes up, you will see an option that says Set Up Family. Click on it to begin setting up family sharing on your Mac.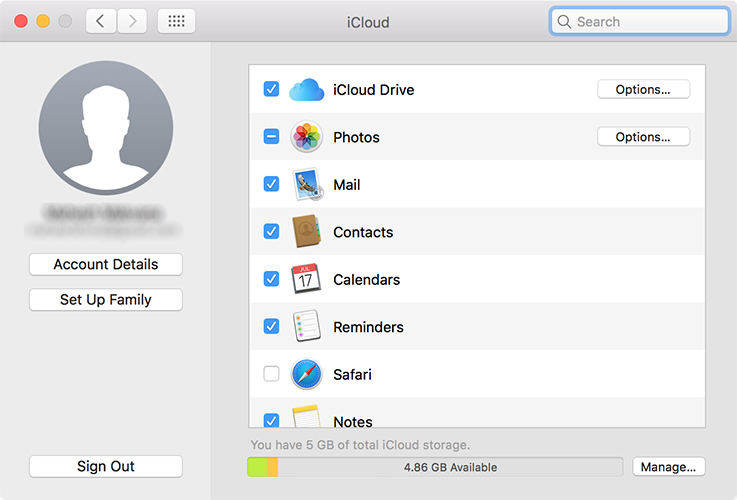 On the following screen, you will find details like what you can do with family sharing. Just follow the on-screen instructions and you will have activated family sharing on your Mac.
Once it's all setup, you can invite your family members to join you so they can all access your shared purchases on their devices. You can invite people by going to System Preferences > iCloud > Manage Family and clicking on the plus icon. Enter the person who you wish to invite and they will instantly get an invitation on their device waiting for their confirmation. Once they confirm, they will be added to your family group.
If they haven't accepted your invitation, they might have forgotten it and you can click on Resend Invitation to re-send an invitation to them.
Once all of your members have accepted the invitations, they are all set to enjoy the shared purchases you have on your device.
Over the time as you download new content to your device, you may run out of memory space. In that case, you may try cleaning junk files to free up memory space and there's even an app that helps you do that.
The app is called Tenorshare iCareFone which has been developed by Tenorshare that lets you clean up junk files from your iOS device. Once you have installed the app on your computer, you can instruct it to scan and remove unwanted files from your device.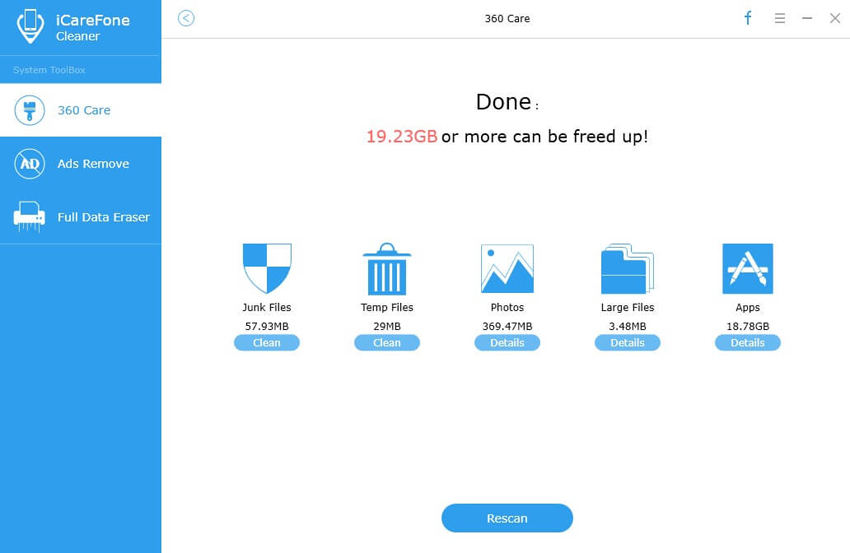 After downloading the app, click on the Speedup & Clean option. Then, click on Quick Scan and it will run a quick scan on your device to find junk files. Once such files have been found, you will have the option to remove them from your device to reclaim precious memory space. It should not take too long to remove junk files as the app works quite faster.
We hope this guide helps you set up family sharing on your Mac.