[SOLVED] How to Fix 3D Touch Lag in iOS 13/12/11
"Is anybody having the 3D Touch lag with iOS 11? I am experiencing lag with 3D Touch on my iPhone 7 Plus. It's not that big of a deal but it's a little annoying. Hope anyone can help with me."
Currently iOS 11 is officially rolling out to compatible iPhones, iPads or iPod touch, and recently Apple frequently update iOS 11 to iOS 11.0.1, iOS 11.0.2, iOS 11.0.3, iOS 11.1, etc. To our surprise, some users are complaining about the 3D Touch lag after updating to iOS 11 on Official Apple Support Communities and Reddit forum. In this tutorial, we are going to discuss the feasible scenarios.
We also heard the same problems with iOS 12, so if the 3D Touch not responding with iOS 12, below troubleshooting methods also work.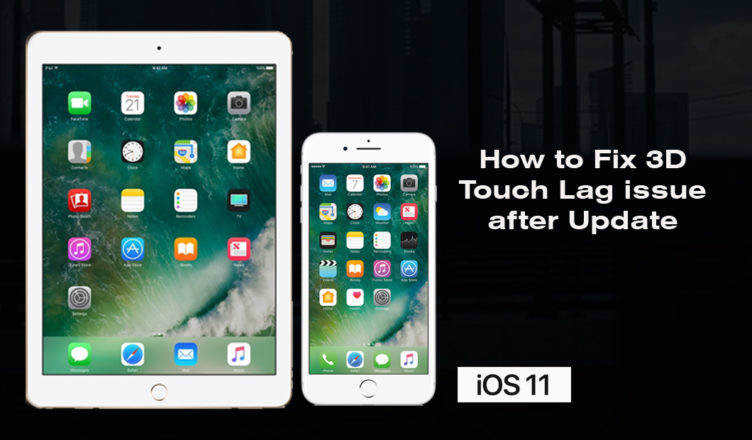 Part 1. Common Solutions to Fix 3D Touch Lag in iOS 13/12/11
Usually once there is something wrong with an Apple device, there are several common troubleshooting tricks online, which are shared by a myriad of user experiences. If your 3D Touch not working, freeze or runs slow after upgrading to iOS 12/11, just try to follow the below way to fix issues.
Option 1. Adjust 3D Touch Sensitivity to Light
First of all, we need to check the 3D Touch intensity once it is not working. You can find out 3D Touch in Settings > General > Accessibility > 3D Touch and then access 3D Touch setting screen. Then move the circle to Light, and also test 3D Touch sensitivity for Peek and Pop.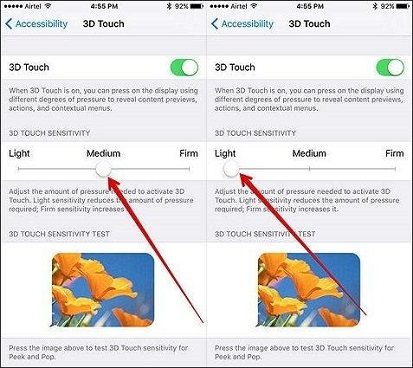 Option 2. Enable AssistiveTouch
If 3D Touch runs slow in iOS 12 and iOS 11, then you might as well enable AssistiveTouch instead of 3D Touch. That is because we often want to use 3D Touch to remove apps with multitasking operation, and AssistiveTouch enables you to do that as well. Moreover, it contains aplenty of cool functions. To enable it, the steps are Settings > General > Accessibility > AssistiveTouch.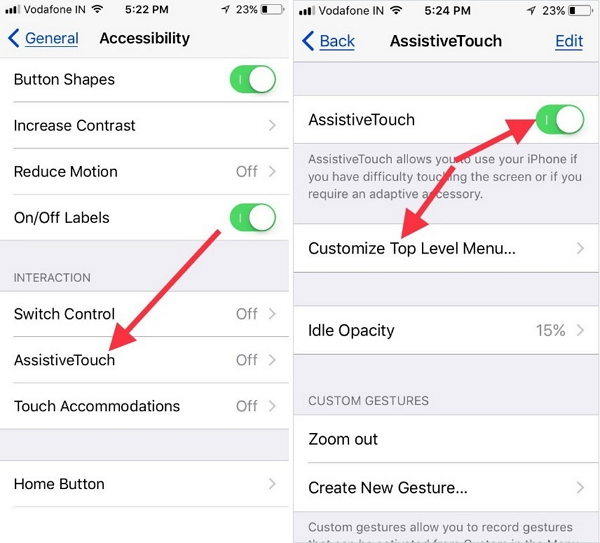 Option 3. Update iOS 11 to Latest iOS 12 Version
Apple may upgrade its iOS version to a new one. Once your 3D Touch get stuck in iOS 11, you might as well update to latest iOS 12/12 version according to different period of time. For example, now you could update to iOS 12 beta and iOS 11.4 in your iPhone/iPad/iPod touch. To check version, the steps are Settings > General > Software Update.
Option 4. Force Reboot iOS Device
There is a way that is frequently used, that is to restart or force reboot iOS 11/12 device. With this simple operation, Apple users have solved lots of abnormity. Consequently, follow the below screenshot to force restart device on iOS 11/12.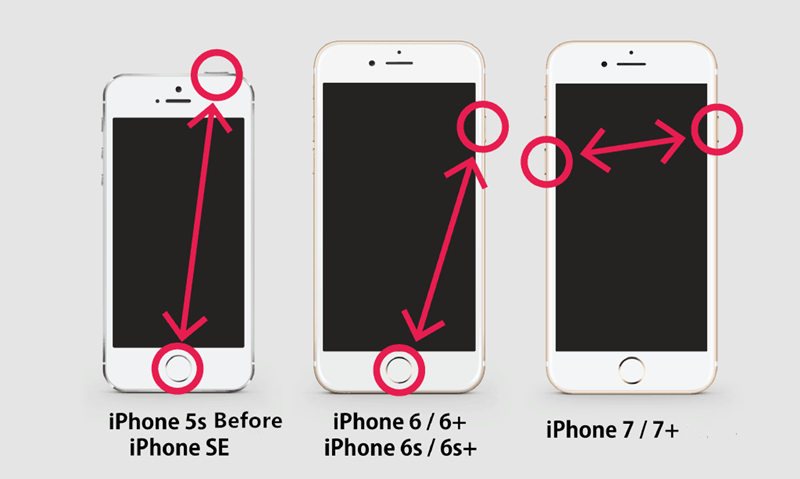 Just a reminder: If you still don't understand how to operate it, try to downlad and install the free Tenorshare ReiBoot to force reboot any iOS device by entering recovery mode and exiting recovery mode. By using this powerful yet almighty freeware, you can conveniently get exceptional iDevice become normal with just one or two clicks.
Part 2. Ultimate Method to Fix iOS 11/12/13 3D Touch Lag
3D Touch still lag? Fortunately, there is a reliable and advanced tool to fix iOS 11 and iOS 12 3D Touch freeze, which is Tenorshare ReiBoot Pro. As the best product in resolving iOS stuck and iTunes bugs without losing data, Tenorshare ReiBoot Pro won't disappoint you.
Now let's start and see how to use this application to fix:
Step 1. Download, install and launch FREE Tenorshare ReiBoot to your Windows/Mac computer. Connect your device to the laptop or desktop. Tenorshare ReiBoot will recognize it automatically.
Step 2. Upgrade Tenorshare ReiBoot to Tenorshare ReiBoot Pro, then click on "Fix All iOS Stuck" to access another window.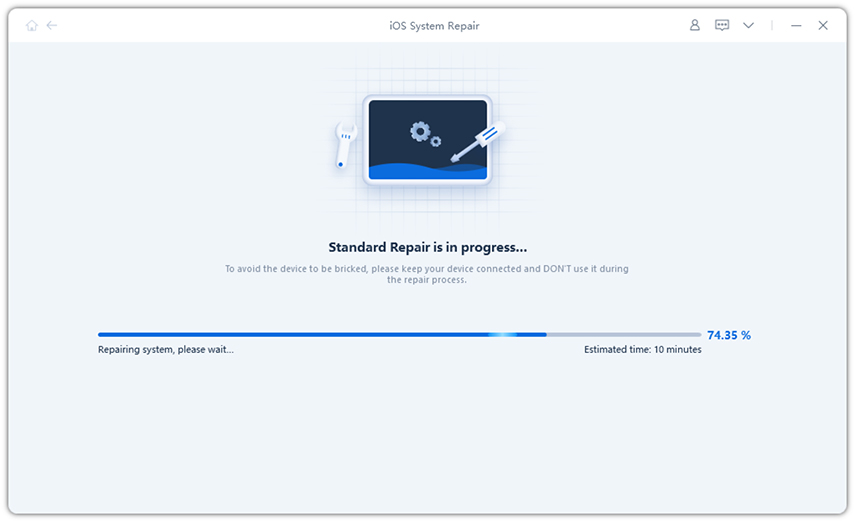 Step 3. Click "Download" button to download the matching firmware package online or "Browse" button to input the downloaded file path from your computer.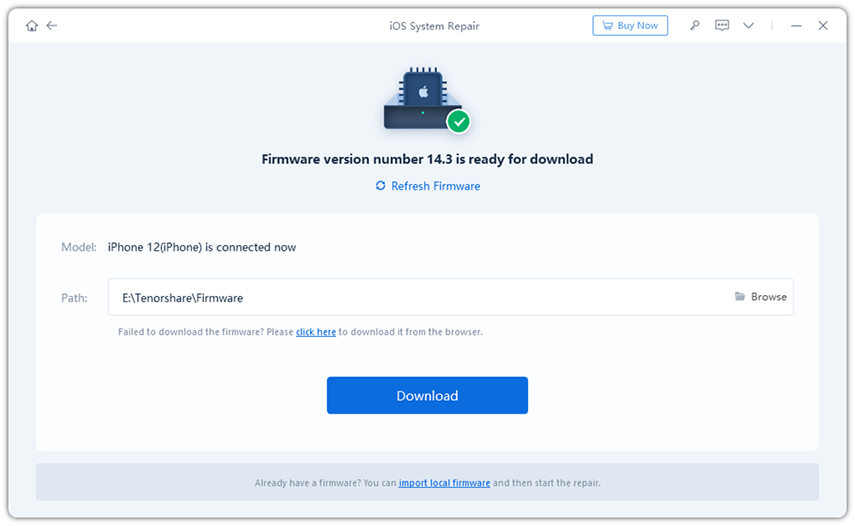 Step 4. Wait for about ten minutes, the repairing will be done with prompt. Now you can go to use the normal 3d Touch again.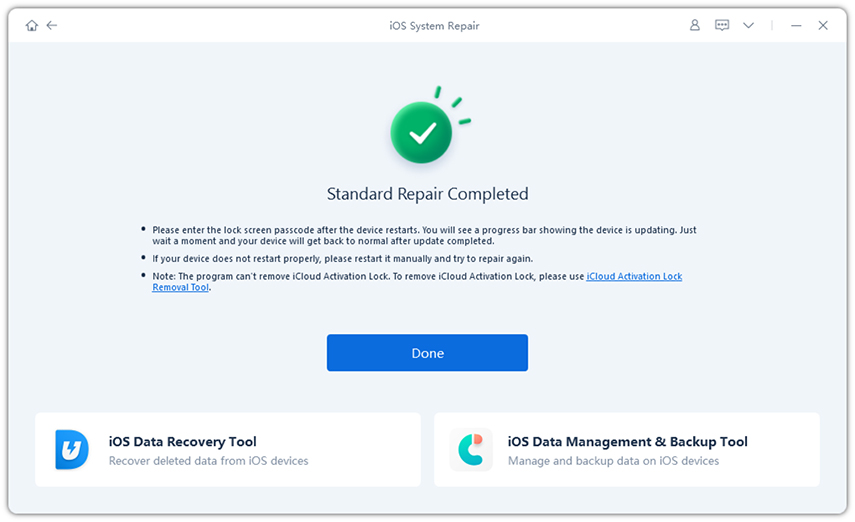 Bottom Line
Now you have successfully fix iOS 11 and iOS 12/13 3D Touch unresponsive, lag or runs slow and more operations can be achieved by using 3D touch. By the way, even though some of us are upset with the fact that 3D Touch multitasking gesture is removed in iOS 11/12 because of technical constraint, fans may keep waiting for its coming back in the future iOS 11/12 update. Any other 3D Touch questions? Drop them in the comments below.