How to Fix Samsung S10 Black Screen (2023 New Methods)
by Jenefey Aaron Updated on 2021-12-30 / Update for Samsung 10
Many Android phones at one time or the other may have experienced a black screen issue which is also called the black screen of death. It is a glitch in most Android phones, Samsung S10 inclusive. Often times when Android phones are experiencing black screen problems, all applications seem to freeze, the screen goes dark and there is nothing that can be done on the smartphone until the dark screen disappears. If you are experiencing Samsung S10 black screen of death, use the solutions proffered on our post to resolve the issue.
When Will Galaxy S10 Screen Goes Black
Galaxy S10/S10 Plus screen may go black for any of the following situations:
When you enable dark screen mode.
When your phone drops or liquid spills on it.
When your phone is overheating.
When third party software is interfering with normal phone functioning.
Usually, black screen issue occurs as a result of firmware problem especially if the phone did not drop or absorb water. Fixing the firmware is easy so anyone can simply solve black screen problem.
How to Fix Galaxy S10 Black Screen Issue
1. Force Restart to Fix S10 Black Screen
A force restart is normally achieved by disconnecting the battery from the phone. Since Samsung S10 uses an in-built battery, we use some buttons to initiate force restart by following the steps below.
Down press both Volume down and Power key.
Hold them down for about 10 seconds.

The phone should automatically reboot. In case this solution fails, try the next one.
2. Charge Your Samsung Galaxy S10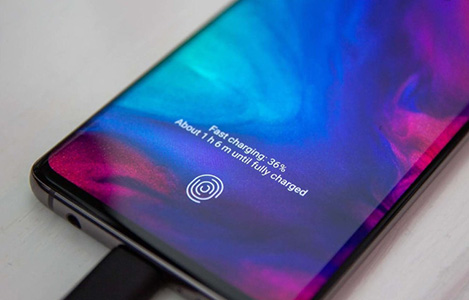 Simply plug your Samsung S10 power adapter to an electric source.
Connect your phone to the charger using its USB cable.
Leave the phone to charge for at least 15 minutes.
You can retry the steps in the first solution to help fix firmware issues.
3. Use Samsung S10/10 Plus In Safe Mode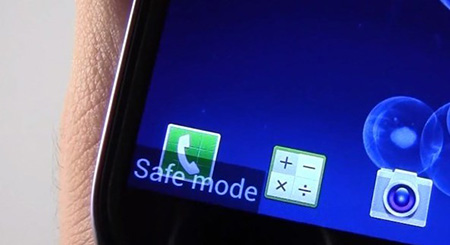 Ensure that you shut down your device.
Down press the power button until Samsung logo shows up. Then press down and hold the Volume down button in the same time.
Keep holding the Volume down button until your phone boots and displays Safe Mode at the bottom left of your screen.
4. Reboot System With Recovery Mode
If all the previous solutions fail to solve Samsung Galaxy S10 black screen problem, try to reboot the smartphone in recovery mode. The steps are listed below.
Ensure the smartphone is shut down: Since its battery is in-built, you may need to let the battery drain until the phone shuts down. Make sure you charge the phone for about 30 minutes before you proceed with the following steps.
Press and hold down both Bixby and Volume down buttons at the same time, then press and hold the Power button. Be sure that all the three buttons are pressed down.
Immediately the Samsung logo appears, release the three buttons so your device can enter recovery mode.

Use the Volume down button the select reboot system now, the issue would be solved.
5. Fix Samsung S10 Black Screen With ReiBoot For Android (User Verified)
Most times, Android apps malfunction due to broken firmware. Galaxy S10 black screen problem can also be as a result of firmware issues. Repairing the firmware can help solve the problem. You can use Tenorshare ReiBoot for Android to fix firmware issues and get all your apps working in perfect condition.
ReiBoot for Android is the one-in-all solution for android issues that are software-related. Black screen and other firmware issues can be taken care of in a few clicks using ReiBoot for Android. To use ReiBoot for Android, you must first download the software on your Windows 10 pc.
Steps to solve Samsung S10 Black Screen Issue
Visit Tenorshare to download the ReiBoot for Android software on your pc. Install the software. Launch it and connect the affected device using USB.
Once you see an interface as shown below, click "Repair Android System" and then "Repair Now" to continue.

If Samsung S10 is not listed above, select "?" just by the scroll bar. You should find your device there. Select and tap on "Next"

Once you are done selecting all your device info, the corresponding firmware will be downloaded in a short while.
6. Factory Reset Samsung S10
A factory reset is also known as Hard Reset. The factory reset should help solve Samsung S10 black screen issue if the cause is due to faulty firmware. Before enabling factory reset, be sure that your data has backup. Some data may be lost when the factory reset is enabled. Follow the steps below to enable factory reset.
Go to the Settings menu.
Scroll down and click General management.
Choose Reset from the options.

Select Factory data reset from the menu.
Conclusion
The solutions listed above are also applicable to Samsung S10/10 Plus, Tenorshare ReiBoot for Android is proved to be the easiest one. If after trying all the recommended solutions, your Samsung device is still displaying a black screen, contact Samsung support team. Your device may be collected for repair or in certain cases your phone may be replaced, especially if you are within your warranty period.
If you suspect that the black screen issue is as a result of your phone dropping to the floor or water spilled on it, take it to a trusted technician immediately. You can save the phone from further damage if you act quickly.