[Reliability Test] Real Review for Open My iCloud 2023
by Jenefey Aaron Updated on 2022-12-16 / Update for iCloud Tips
The iCloud Activation Lock is simply the most advanced and effective security measure on any smartphone. The idea is very straightforward. "Type the password and ID for the associated account, and you will have entry."
But this simple lock system becomes a nightmare for the users who purchase used devices. Generally, one would expect the previous owner to provide the credentials while selling the device, but in most cases, it doesn't happen. Open my iCloud is such a tool to help you remove the Activation Lock in such situations. But if you want more details, you need to check out the article below.
Part 1:Basic Facts to Know: What is Open My iCloud?
The Open My iCloud or Open My iCloud easy Unlock Tool is a software used for removing iCloud Activation Lock. This is a free tool, and it advertises to be able to unlock an iPhone within 15 minutes.
The tool advertises a simple operating procedure. You have to make Open my iCloud download on your computer and then install it. After that, connect the iPhone to the computer and the tool will bypass the iCloud lock.
But it is not easy to download this tool. Unlike other iCloud lock removal tools, you can't just visit the open-myicloud.com website and click the link to download the tool. There is a registration process; you also have to create an account. Then, you will see the download links. But when you click on the link, the download will not begin. Instead, Google ads will appear, which indicates that at the download link is completely fake.
Part 2: Does Open My iCloud Really Work?
The openmyicloud advertises to be one of the best iCloud lock removal tools, and it is capable of removing the lock within 15 minutes.
But after taking a closer look into the operation and the download link of Open my iCloud tool we have a shocking revelation. It doesn't work. The download link is fake, and when you click on it after an elaborate registration procedure, you only see Google ads.
Part 3: Is There Any Trusted & Effective Tool to Remove Activation Lock?
So, are there other trusted alternatives to Open My iCloud?
Yes, there is. There are multiple options. There are numerous iCloud lock removal tools available online, but not all of them can be trusted. So, we have compiled a list of best iCloud unlock tools on the market with details. Check them out.
Top 1: Tenorshare 4MeKey
The first one of this list is Tenorshare 4MeKey. Tenorshare is a trusted company with a lot of tools associated with iOS. So, it is a trusted tool. It is effective and easy to use, as well.
Some outstanding features you need to know:
Fast and efficient iCloud Activation Lock removal
ID or password is not required for the unlock
The free trial is there
Compatible with iPhone 5S through iPhone X
Supports iOS 12.6 till iOS 13.6
Pros
Simple operation
Friendly UI design
Only minutes to remove your Activation Lock
Works on both Windows and macOS platforms
Cons: You have to jailbreak the iOS device.
Last but not least, it is time to check out the operational procedure of 4MeKey.
Video Tutorial: How to Remove iCloud Activation Lock
Download and install 4MeKey on a computer. Launch the program and select the 'Remove iCloud Activation Lock' option on the interface.

Then, an agreement notice will appear on the screen. Check the box below and click 'Next'.

Now, 4MeKey will ask you to jailbreak the device. Instructions will be displayed on the screen. But different procedures are applicable for Mac and Windows.

When the jailbreak is complete, click 'Start Remove'.

You need to wait a bit patiently until the lock gets disabled. After the unlock, you will be notified.
Now you can check out your iPhone/iPad/iPod touch and see if whether your Activation Lock has been removed successfully. Remember that don't restart or factory reset or flash the firmware, or your device will be locked again.
Top 2: AppleiPhoneUnlock
In this part, we have AppleiPhoneUnlock. This is considered a service more than a tool as it is associated with Apple.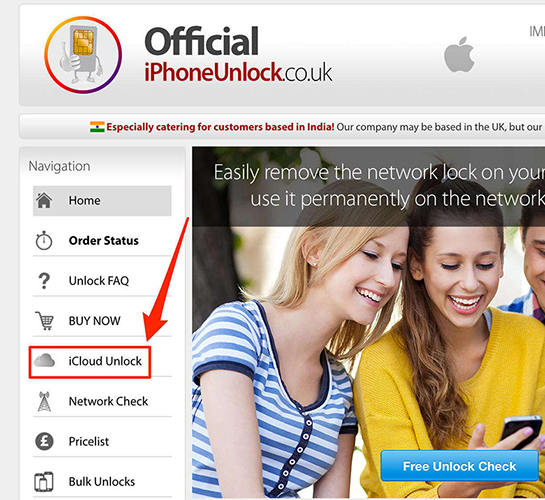 It is an effective iCloud lock removal service and frankly, one of the best in the business. It is easy to use, and it uses a general operating procedure. The success rate is high.
Some main features for AppleiPhoneUnlock:
Easy to operate service
Associated with Apple, trusted by users
Supports all the iOS devices
Compatible with iOS 7 through iOS 13
Pros
Professional grade service and easy to use
Very popular, has a good reputation
Cons
Paid service, $19.95
It can take even 3 days to get the device unlocked
Some users claim that it doesn't work and the company doesn't provide any refund option
Top 3: DoctorUnlock
Lastly, we have DoctorUnlock. It is also a tool designed to remove iCloud lock from iOS devices, but it uses the online IMEI based unlocking procedure.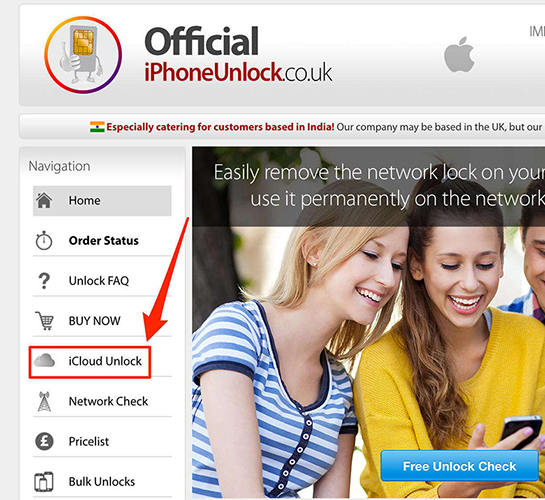 It allows iOS users to unlock their respective devices without even installing software. It is very effective with a steady and high success rate.
Some main features for DoctorUnlock:
Easy to use
Compatible on multiple platforms; Mac, Windows, and Linux
A detailed tutorial is available on the website
Compatible with all the iOS versions
Supports all iPhone, iPad and iPod models
Pros
Software installation is not required
Easy to operate
Effectively removes the iCloud lock
Cons
Paid service with a price tag starting from $39
Chances of data leakage
Uses brute force technique to break the iCloud lock which cloud lead to data damage
Conclusion
Hence, it is not possible to make open my iCloud tool full version free download. There isn't an option for a free version. There is also the fact the only download link is a fake. So, we recommend our users to choose from the 3 top iCloud unlock tools, listed in the above article. Although DoctorUnlock and AppleiPhoneUnlock both are great tools, we would recommend our users to focus on Tenorshare 4MeKey. It is at the top of our list, and it has the highest success rate as well.