Everything About Galaxy S8 Bloatware You Need to Know
by Jenefey Aaron Updated on 2021-12-29 / Update for Samsung
If you have ever bought a new Galaxy S8 or S8+, then you will be surprised by what great performace, cool features and admiable designs they take. However, users were aware of losts of apps pre-installed on their Galaxy S8 or Galaxy S8+.
Put simply, bloatware is software (apps) that come pre-installed on new smartphones. These pre-installed apps are called "bloatware" because they are notoriously known to be of no relevance and they usually take up memory. Sometimes these bloatware apps may even be responsible for reduced performance in smartphones. Being a flagship device and all, there are also lots of Galaxy S8 bloatware. Here, we are going to share you a guide that helps you how to remove Bloatware on Sumsung Galaxy S8.
Part 1:How Many Bloatware Apps are There in Samsung Galaxy S8
Samsung like most established phone brands always has new ideas and services to push. And one of the ways through which they do this is by preloading Samsung apps on their mobile devices. The Samsung galaxy s8 is no exception, it has its own fair share of bloatware. Also, if your galaxy s8 is locked to a carrier, the carrier usually adds its own set of unique bloatware. Depending on your needs, some of them might be useful while others can be totally irrelevant. Here are some of the Samsung bloatware list.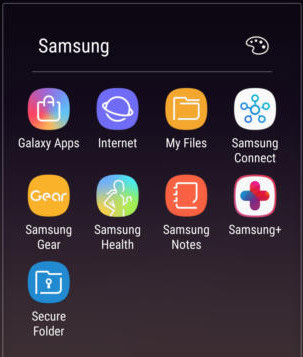 Samsung Pay: For making payments just by holding your phone against a POS device.
Samsung Connect: Used to control other Samsung appliances you may have in your home.
Samsung +: To access Samsung's customer support services.
Samsung Gear: If you have a Samsung Gear watch or wearable device, this is the companion app.
Samsung Health: For those who want to keep a close eye on their fitness.
Samsung notes: For taking notes.
The Harm Cause by Galaxy S8 Bloatware
Bloatware apps irrespective of how "cute" and "pretty" they might be, can actually have some adverse effects on your phone's health. Here are some reasons why you should consider removing bloatware apps from your Samsung galaxy s8.
The most common and significant effect is the fact that bloatware apps take up a lot of space that could have otherwise been used for other meaningful purposes.
The second effect of note is on your battery life. Bloatware apps can run in the background and drain your battery life.
As far as getting rid of bloatware on your Samsung galaxy s8 is concerned, you have 2 options; to remove (uninstall) or to disable.
Part 2:How to Remove Samsung Bloatware S8
On your home screen, swipe up to view all your apps.
Find the app you want to remove and then tap and hold the app icon.
A pop-up menu will appear. Amongst the menu options, there will be the "uninstall" option, click that. Note that not all apps can be removed (uninstalled). For such apps, hit the "Disable" option instead.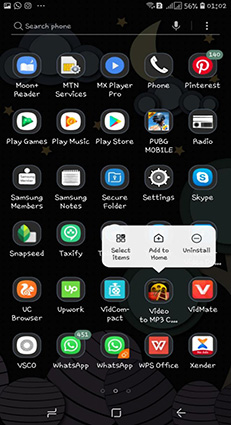 Part 3:How to Disable Samsung Galaxy S8 Bloatware
Swipe to view all apps.
Go to "Settings" and then click on "Apps".
Make sure all apps visible, you can do this by tapping the dropdown menu and selecting "All".
Find the app you want to disable and then click on it.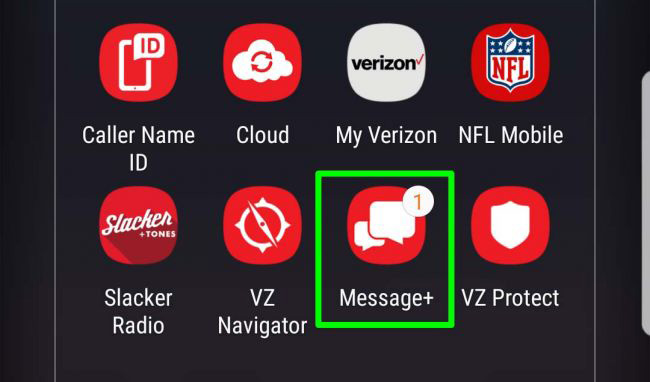 Then hit the "Force Stop" button. A confirmation window will pop up, hit "Force Stop" again.
Then hit "Disable" and "Disable" again to confirm.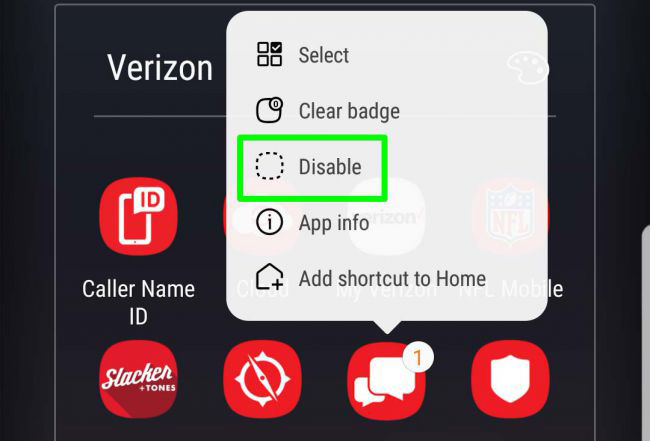 What is the Different between Remove and Disable?
In case you have any misunderstanding as to how removing an app is different from disabling an app, here's some clarification.
Disabling an app only frees up memory, app data and information are still available. Disabled apps can always be restored at a later date. So, if you are in a bit of a pinch and need to clear up some space, disabling an app can be of help.
Removing an app is synonymous with uninstalling an app. It completely removes the app and all related files from your phone. To get the app back, you will have to redownload it and also pay for it again if it is a paid app. So, if you want to totally erase an app from your phone and have nothing to do with it anymore, removing the app is the way to go.
Part 4:What If I Lose Data When I Remove Samsung Bloatware S8?
If peradventure you forgot to back up your files before deleting bloatware applications and you lost some data, don't panic, there is a way out. There are a lot of data recovery tools for android phones, but the one I recommend is Tenorshare UltData - Android Data Recovery.
Tenorshare Ultdata - Android Data Recovery
Tenorshare UltData -Android Data Recovery is the all-in-one solution for all your data recovery needs on your android phone. UltData for Android will help you recover your contacts, messages, call history, photos, videos and many more. You don't need to have a data backup to use UltData for Android. It even goes as far as recovering your messages and attachments from WhatsApp.
KEY FEATURES
Tenorshare UltData for Android lets you recover your photos, videos, messages, contacts and any other files you may have lost.
With Tenorshare UltData for Android, you can recover WhatsApp messages, shared photos, videos, voice notes and more.
Tenorshare UltData for Android lets you preview your files individually before you restore them.
Tenorshare UltData for Android supports most Android devices and is available for both Windows and Mac operating systems.
It does matter how you lost the data, Tenorshare UltData for Android can recover it.
How to Use Tenorshare Ultdata for Android to Recover Data
Below is a detailed step by step guide on how to use UltData for Android Data Recovery, it's pretty simple and straight forward. Here we go.
Download and install UltData for Android on your PC.
Step 1 Launch the UltData for Android and then select an option; "Recover all Data" or "Recover WhatsApp Data". The next screen will ask you to connect your phone to your PC via a USB cable.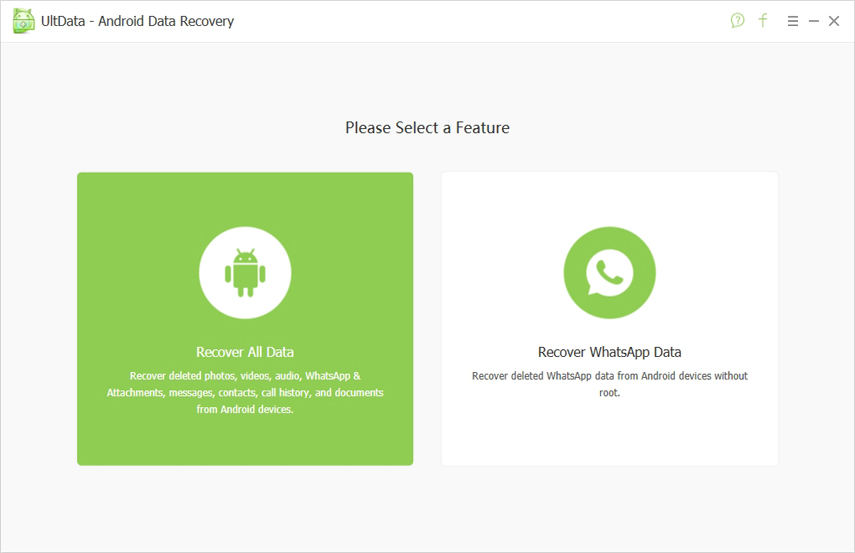 Step 2 Once your device is connected, Enable USB Debugging. A window will pop up on your phone asking you to "Allow USB debugging", click "OK".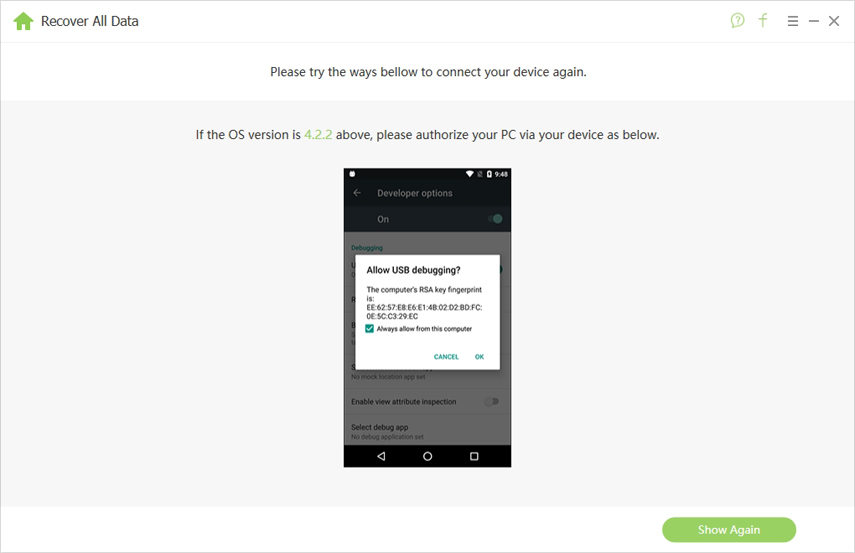 Step 3 On the next screen, you can choose what file types you want to recover. You can select all the file types or just one. Then click "Next".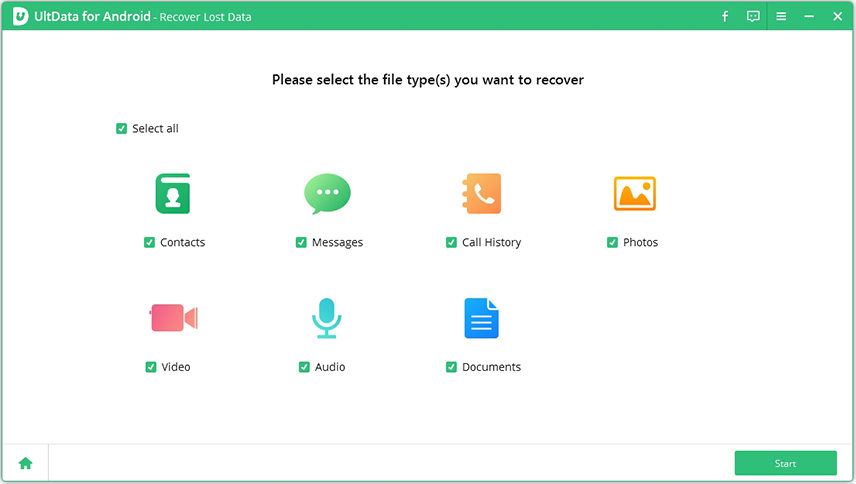 Step 4 Tenorshare UltData for Android will then scan your device and show you a preview of all your files; both deleted and undeleted files.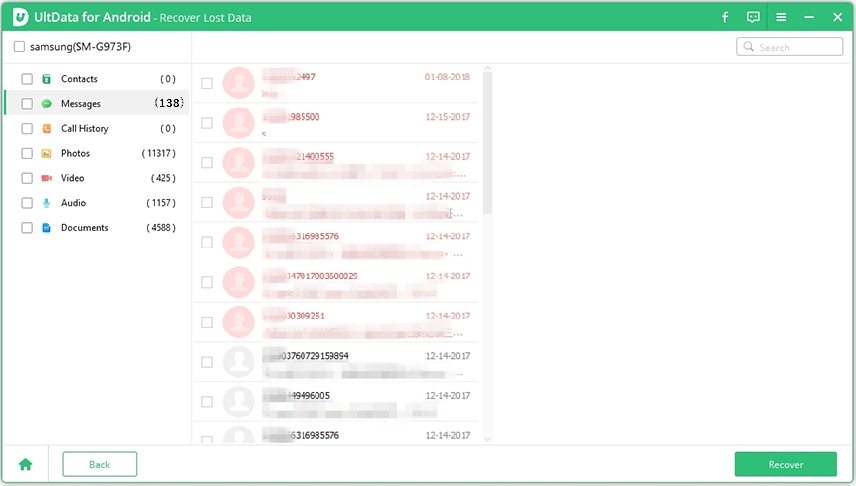 Step 5 Select the files you need to recover and click "Recover". Your recovered files will be saved on your computer. Note that in order to access all the features of Tenorshare UltData for Andriod, your phone will need to be rooted.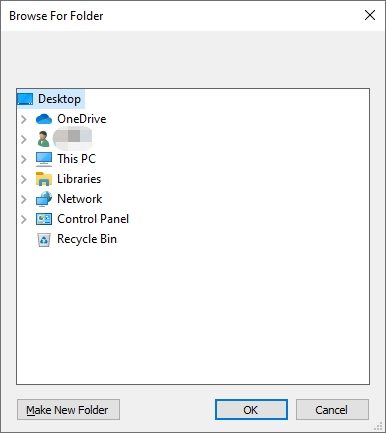 Conclusion
There is very common for users who bought a new Samsung s8 or s8+ bundled with bloatware these days. However, the solutions mentioned above may not remove all the program, or you can disable them which will not run in the background completely. Here, to prevent data lost from removing Samsung s8 or Samsung s8+ bloadware, we recommend Tenorshare UltData - Android Data Recovery; A technical tool helps you recover all Android Data as well as support Whatsapp Data.