IMEI iCloud Unlock: Best Free iCloud Unlock IMEI
by Jenefey Aaron Updated on 2020-09-05 / Update for iCloud
Unlocking the iCloud activation lock iPhone, iPad on any iOS device has never been easy for any users. But these days there are a few available modern tools that are capable of achieving such feat. With ease!
So, the possibility of removing the iCloud activation lock has gotten much higher and most of the services use the unique IMEI number to achieve that. These services have provided a way to the struggling users for an IMEI iCloud unlock.
In case you don't know we are here with some efficient ways with the help of which you can use the IMEI number to unlock iCloud.
Part 1: What is IMEI
The IMEI stands for "International Mobile Equipment Identity". A unique number is provided to each and every electronic device in the world, for identification. These IMEI numbers are 14 digits long, along with a 15th digit that identifies and verifies the whole string.
But you may also find IMEI numbers that are a bit different, 16 digit long. These IMEI numbers are called IMEISV; here, the "SV" the software version used by that particular device.
So, to get things simplified, IMEI is a number that helps to distinguish mobile devices and with the help if it, those particular devices can be tracked or even blocked. This identifying number is usually used by the manufacturers of the network providers to block or track stolen devices.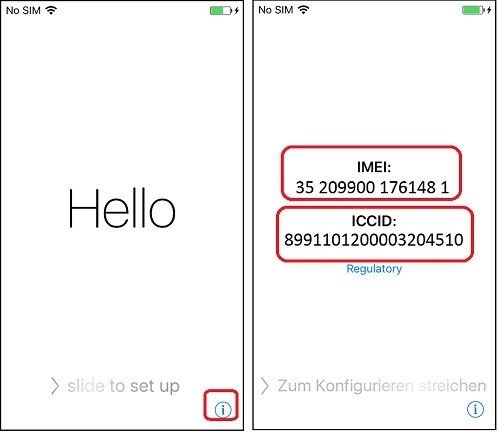 Part 2: 3 Ways to Check an iPhone's IMEI Number
A very common query for the iPhone users is how to find my iPhone's IMEI number. As mentioned earlier, the 15 digit IMEI number is generally used by the manufacturer or the carrier in order to track stolen or lost devices but as an iPhone user you will be able to get full information about your iPhone so that you can unlock or even remove the iCloud activation lock.
There are several free ways you can check the IMEI number of your iPhone:
2.1 On iPhone/iPad/iPod
So, you can view the said number directly from the setting of your iPhone. Just follow the simple steps below:
Step 1: Open your iPhone and hit the "Settings App".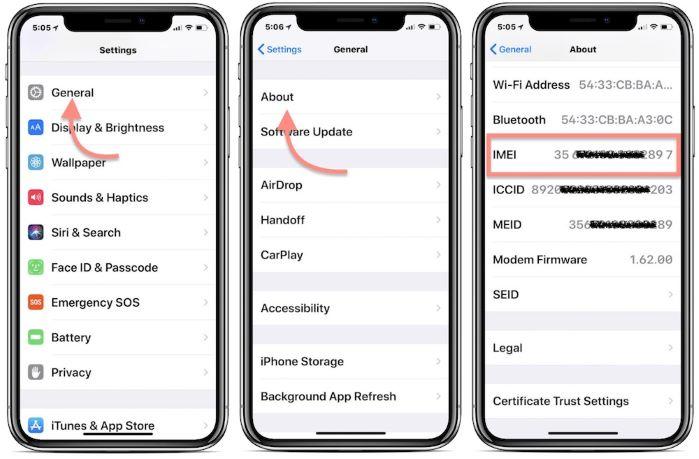 Step 2: Then, navigate to "General" and tap on "About".
Step 3: In the following panel you will find "IMEI", tap on it to view the number.
This is the way to view the IMEI number of your iPhone directly from the settings, but there are also other ways to do the same.
2.2 On Computer/Mac
In order to view the IMEI number of your iPhone, via your computer or Mac you will need the help of the iTunes app.
So, update the iTunes app on your Mac or Windows computer. If you are using the latest version of iTunes then it will work smoother and faster. After that, follow the procedure below:
Step 1: Now, connect your iPhone to the computer and run the iTunes. You need to wait, until the iPhone gets detected by the iTunes. Afterward, click on the "Device' icon at the top of the panel to view the iPhone details.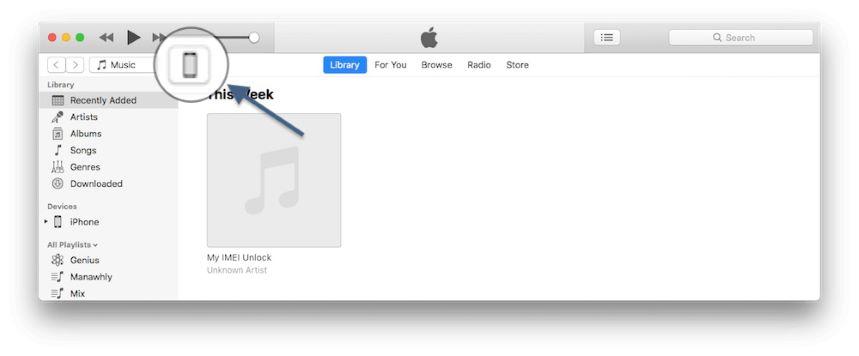 Step 2: Then, click on the phone number visible on the panel until the IMEI number is shown to you.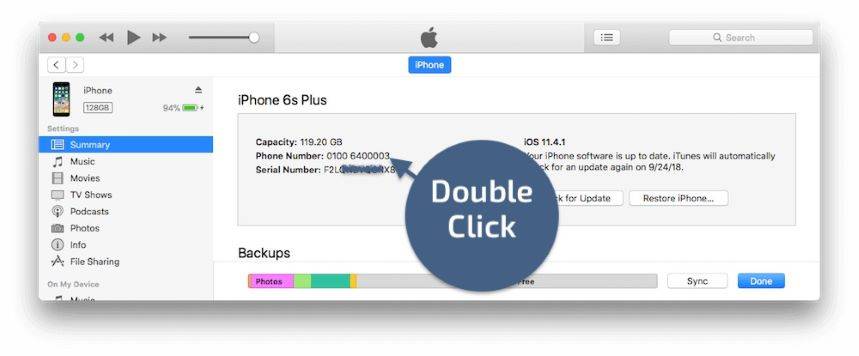 This way of viewing the IMEI number of your iPhone is known as the iTunes method or the alternate name is Computer or Mac method.
2.3 Other Way
One of the simplest way to view the IMEI number is from your Dial Pad. It is very simple, just dial *#06# from the dial pad the IMEI number will appear on the screen.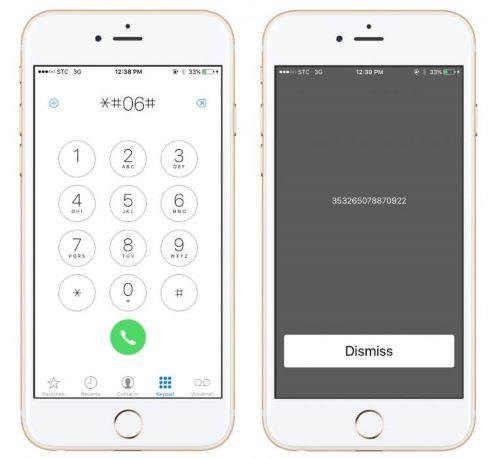 This is the simplest way to view the IMEI number of your iPhone, and this procedure is used by most of the iPhone users.
Part 3: [100% Work]How to Remove iCloud without IMEI
Firstly, we need to introduce a professional way to remove iCloud withtout IMEIU. Usually, there is no useful way to tackle with such issue in the market. However, you can try Tenorshare 4Mekey-a master tool to remove old iCloud account without IMEI. It unlcoks your iCloud account fast with safety.
Alert: Tenorshare 4MeKey only supports the device from iPhone 5S to iPhone X which is above iOS 12.3-13.6, 12.4.5/12.4.6/12.4.7/12.4.8 not supported for macOS.
Launch and install 4Mekey on your computer, then connect your device with USB cable. Note: remind to read the risk agreement carefully, cuz it will jailbreak your device firstly.

Then the jailbreak tool starts to download and then you can follow the instructions to finish the jailbreak process.

Now onfirm your device info and begin iCloud activation lock removal procdure. No less than 5 minutes, your device iCloud will be removed successfully.
Now you can log into App store with your new Apple ID and enjoy apps downloading over Wi-Fi. And you need to click forgot password when you come to set up interface.
Part 4: [50% Work]Free iCloud Unlock IMEI Tool
If you are looking for an iCloud unlock IMEI, you will find a lot of IMEI iCloud removal services all over the internet only a few of them actually works properly. But to make things easier for you we will be discussing the most credible service called official iPhone unlock.
It is easy to operate and one of the most reliable ways to perform the said task, Here's how to make IMEI iCloud unlock:
Step 1: You need to log on to the Officiali Phone IMEI Unlock website and click "iCloud Unlock" tab.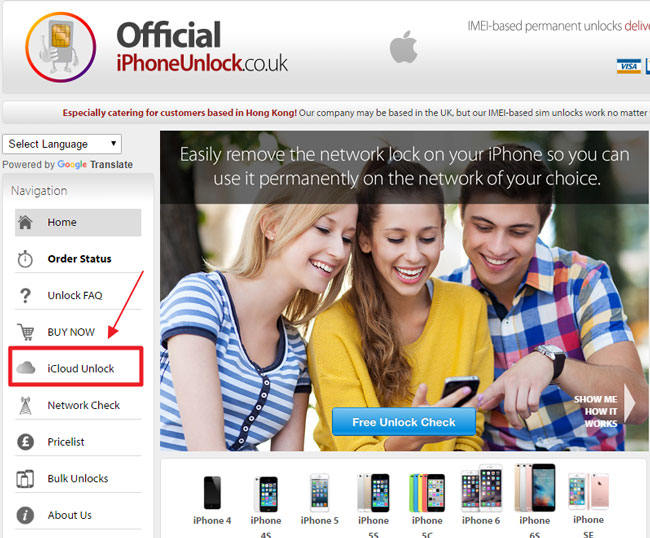 Step 2: After logging in, you need to choose your device and type your IMEI number. Then you have to type your primary email address and click "Continue".
Step 3: Now, you need to remember that this is a paid method so, you do have to choose a payment method that is convenient for you. Then, make the payment to continue.
Step 4: After confirming the payment method, you will receive and email. This email will contain details, regarding your waiting time.
This is a good and effective method but it is not a free iCloud unlock IMEI. You need to pay before even suing its services but it is completely reliable.
Extra Tip: How to Remove Remove Apple ID with One-Click
The previously discussed method requires the use of IMEI number in order to unlock iCloud but people may get concerned about sharing their IMEI number to a website. Although, it is a secure website but still, it is not comfortable for everybody to share such delicate information.
Thankfully, you can also remove Apple ID using a third-party program called Tenorshare 4uKey. This is without any doubt a safe and secure program, and on the top of that it is an effective one capable of deleting Apple ID without password.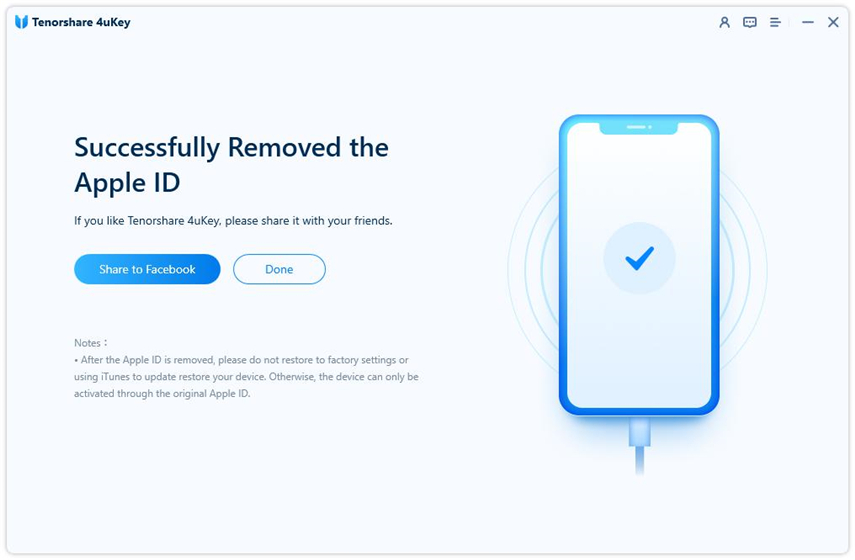 This is the best program you can use to remove the iCloud account without even using the IMEI number.
Conclusion
This article informed you about the significance of the IMEI number and 3 effective ways to view the IMEI number of your iPhone. So, now you won't have to struggle to know the unique IMEI number of your iPhone. But if you want to IMEI iCloud unlock then you can definitely use Official iPhone Unlock website, it is effective and secure. But you also have to provide your IMEI number, and most users does not agree with this criteria. So, if you don't want to go that way, you can use Tenorshare 4Mekey to unlock iCloud account, no IMEI number is required.