Free and Best Solutions for Samsung Galaxy S7 Won't Charge
by Jenefey Aaron Updated on 2019-12-27 / Update for Samsung
A lot of complaints have been received on the issue of "my Samsung Galaxy S7 won't charge" or How do I fix my Samsung phone when it doesn't charge? There is no doubt about the fact that the Samsung S7 is one of the flagship phones launched in the year 2016, and it instantly became a hit among the users.
Even though it's been three years since the debut of this phone, yet it is still regarded as a premium choice. It is a feature-filled phone with a water-resistant handset, expandable memory, and an exquisite camera.
In this context, we will discuss all the issues, solutions, features, and malfunctions happening with the Samsung S7.
PART 1: Why Is My Samsung Not Charging?
There can be multiple reasons behind the question; why is my Samsung not charging? The screen might show the "being charged" signal, but the percentage will not increase, why does this happen? One of the natural reasons can be because Samsung s7 won't charge moisture detected.
Is your phone dying, and there is no possible way for you to recharge it? Then, the very first conclusion you can jump to on the why won't my galaxy s7 charge is that the battery might be broken. But, there are a lot of reasons why an Android phone does not respond to charging, and they could be the following:
1. Software Destruction
A reason why your Samsung galaxy s7 not holding a charge can be because of software malfunction. You cannot always blame the hardware; the software is equally responsible for having charge issues.
The role of software is very important in a phone, as it detects when a charger is plugged in. So, if the software collapses, the phone will not respond to any charges.
2. Software Update
When the Samsung galaxy s7 won't charge keeps vibrating is when the phone cannot tackle an upgrade. There are some old models that have trouble adjusting to new OS versions.
With that being said, if you update your phone to Android 9.0/8.0/7.0/6.0, the phone will charge slowly, and what's worse, it might not even respond to the charger. Even if Samsung galaxy s7 not charging after an update, then you better think of another reason.
3. Charge Port
This can be a major reason to why your galaxy s7 won't charge. If you plug your charger into an obstructed or distorted port, this will not just damage your phone but also your charger, hence no charging. So, make sure to check the port well before using it for a charge.
PART 2: Common Solutions to Fix the Galaxy S7 Won't Charge
With so many reasons mentioned above, there are many tips and tricks you can implement to fix the galaxy s7 that will not charge the problem. Below are the solutions you can adopt to fix the issue.
1. Try Using Another Cable
One of the many solutions to the query why my Samsung galaxy s7 won't charge is the issues of cable. This is very clear to know. Borrow an active Android cable from a friend or a hardware store and replace it with the cable you are using. If the phone starts charging charge, then it is time for you to buy a new cable.
A lot of people don't use the USB cable that is for the phone. It is possible for the original cable to be worn out or lost. You can use another cable, but make sure to settle for a good quality cable.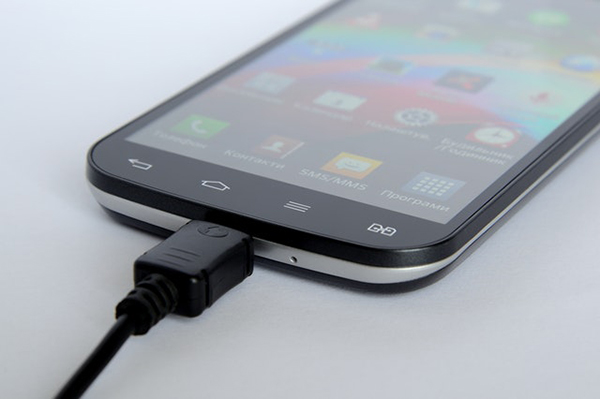 2. Replace the Battery
A battery normally lasts for about two years. The battery could die after two years. Here's how do I reset the battery on my Samsung Galaxy s7?
Just open the back of your phone and take the battery out. Check if the battery leaks fluid or if it bugles or no, if yes, then your Samsung s7 will not charge until you replace the battery with a new one.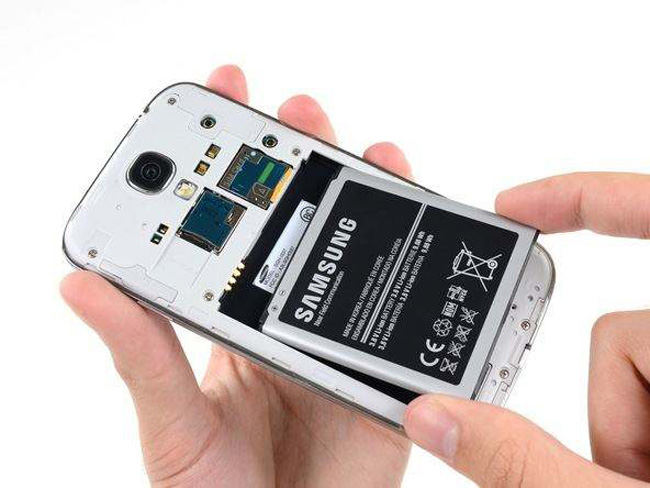 3. Fix and Clean the Charging Port of Your Phone
Your Samsung s7 won't charge or turn on if there is an issue with the port. With the help of a flashlight, take a good look at the charging port and check whether it is clean of lint, debris, or dust. If yes, then you can simply clean everything off with compressed air.
In addition to this, you can also take a toothpick to take the dust bunnies off. The reason why your Samsung s7 not charging with cable is that there is an issue with the port.
When the USB cable is frequently taken in and out, it is possible for the metal tab to become distorted, and as a result, it will not be able to connect with the cable. You can fix this issue by attempting the following steps:
Before you remove the battery, power your phone off.

Take a needle or a toothpick and carefully place it into the charging port.

Gradually and smoothly level the tab up a little. Then take the needle/toothpick out.
Connect your phone to the charger and check if it is charging.
4. Use a Different Power Source
If your phone is not responding to the wall plug adapter, re-plug the charger to a USB cable. Whenever you are charging your phone from a computer, make sure to connect the device to a power bank or a wall charger because the USB port on the computer could be flawed.
Some people even complain that their Samsung galaxy s7 won't charge on a wireless charger, and in that case, you can use a power bank or the original charger.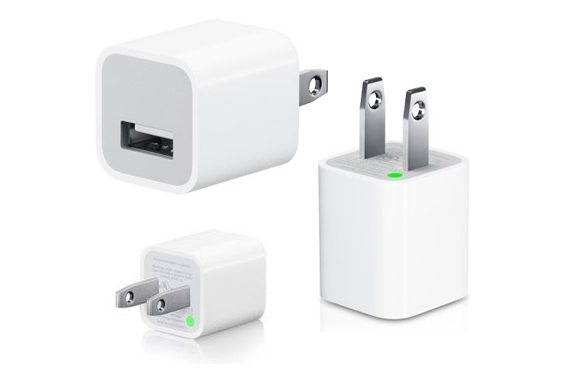 5. Restart Your Phone
In some cases, rebooting the device is helpful if the device doesn't charge or charges slowly.
6. Research for the Best Power Source for Your Samsung
You obviously have different chargers, adapters, cables, power banks for your phone. But, have you ever wondered which cables or chargers charge your phone best? If you figure this out, then you can find a solution.
You can also use the famous app called "Ampere" to judge the discharging/charging current of the battery. Once you've connected your device to a power source, the Ampere app will show maximum and minimum load levels, max current, and voltage of the charger. With this app, you can compare and evaluate which source of charge works best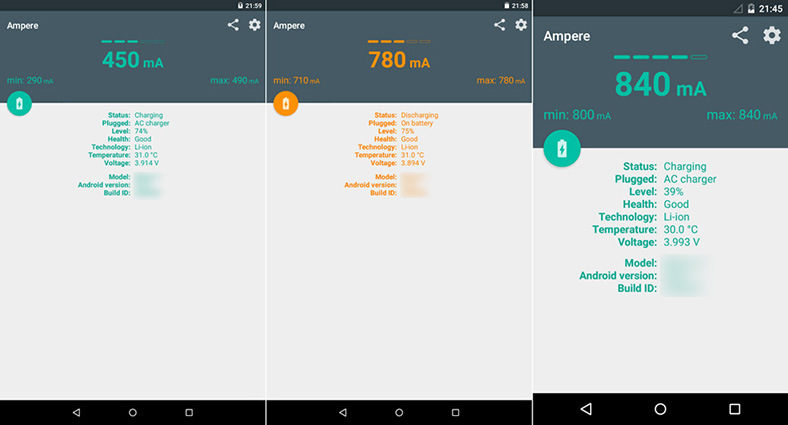 7. Do Not Upgrade
Once you upgrade your device to a new version of Android, it is possible that your phone might not be able to accommodate an upgrade. So, switch to the old version.
PART 3: Using Tenorshare ReiBoot to Solve S7 Won't Charge - Highest Fix Rate
The Tenorshare ReiBoot for Android is known to be one of the best tools for fixing charging issues. It makes it easier and seamless to transform a phone back to its original charging state. With just the single click of the button, you can enter recovering mode and fast boot and clear android system cache.
Key Features
It can fix all kinds of Android problems, including the Samsung Galaxy S7, lagging.
You can exit and enter the Android Fastboot feature with just one click of a button.
You can exit and enter the recovery mode with just one click.
You can exit the Android download mode with just one click.
The Tenorshare ReiBoot for Android helps you to wipe system cache divider, restore or update Android OS, and delete system cache with just one click.
How to Use Tenorshare ReiBoot for Samsung S7 System Issues
Install the Reiboot for Android program in your computer and connect your android device to your computer. Enable the "USB debugging" and launch the Android program.
A lot of options will appear, select one that is suitable for your situation, and click on the "Repair Android System" button.

Click on "Repair now" on the next interface.

Enter the info of your device. Once you're done entering the info, click "Next."

The Android program will collect a firmware package.

Click on "Repair now." Some instructions will appear on how to get your phone into download mode.
When the repairing process is over, your device will reboot automatically. That is it.
Conclusion
If you faced the issue Samsung or Android phone not charging, you can try the methods we mentioned above. However, Tenorshare ReiBoot for Android is said to be the best one to fix system issue, don't forget to give it a try.