Easy Ways to Fix Samsung S10/S10+ Slow Charging Issue
by Jenefey Aaron Updated on 2020-02-28 / Update for Samsung 10
Smartphones are undoubtedly essential for daily living. From communicating with loved ones to working on the go or simply catching up on the latest news and updates, these devices ensure that we're connected wherever we might go. However, with constant use and months (or years) or abuse, it may be inevitable to encounter the dreaded Samsung S10 slow charging issue.
In this article, we'll be tackling some of the more common reasons why your Samsung device is charging slowly than usual and what you can do about it.
Part 1: Why Samsung Galaxy S10 Slow Charging
The fact of the matter is, all devices will encounter slow charging one way of the other. Before learning how you can fix this issue, it's important what the problem is so that you can effectively and efficiently address such concerns. Take a look at some of the reasons below.
Using Different Cables


One of the most common reasons why you may be encountering this Samsung slow charging issue is because you're using another cable different from the original. Many individuals are guilty of this, especially when their cables and charges get battered over time. Be wary of cords and cables that have been twisted, bent, or run over by chairs since this can result in a bad cable that doesn't produce optimal power.

Background Apps are Running


Some background apps may be running even without your knowledge. These can not only drain out your phone's battery life, but it can also make your device encounter the S10 slow charging concern. When this happens, you can bet on it that that charging to 100% will take a long time.

Constant Device Use


Constantly using the device when charging will delay it from charging quickly. Leave your device alone and let it charge faster in peace.
Part 2: One-Stop Solution to Fix S10 Slow Charging Due to System Error
Many individuals find it difficult to address these technological problems on their own, which is why they tend to look for a one-stop solution to help them fix their Galaxy S10 slow charging concern. Enter the Tenorshare ReiBoot for Android. Apart from hassle-free use and accessibility, this program also provides solutions for a host of problems, like black screens, bluetooth issue and many others.
One of the main features of the Tenorshare ReiBoot for Android is its excellent Repair Android System designed to fix Samsung Galaxy S10 slow charging issues. It seeks to address the issue from within, allowing your device to become functional as before. Below are the steps to take:
Once Tenorshare ReiBoot for Android has been installed, connect your device via USB. Do this by clicking 'Enable USB Debugging' and clicking on 'Repair Android System.'

Pic1.- Repair Android System

Then, tap on 'Repair Now' to continue.

Select the device you intend to fix and verify if the information is correct.

Pic2.- Verify device info

After going through the correct device information, proceed by downloading the firmware package.
Upon downloading the firmware package, select 'Repair Now' to jumpstart the process. Tap on 'Continue' to proceed. Follow the steps you see on the screen.

Wait for around 10 minutes. Your phone will boot up normally and you will find that your Galaxy S10 slow charging problem will no longer be bothering you.

Pic3.- Repair successfully
Part 3: Other Top Useful 7 Ways to Fix Galaxy S10 Slow Charging
There are also other ways you might want to try to address the Samsung phone charging slow problem. Below are seven ways you can go about this.
Top 1: Use OEM Samsung Charging Accessories
Over time, accessories that come with your Samsung device may not necessarily work, leading you to find other alternatives in the market. However, fake or cheaper alternatives may not necessarily provide your smartphone with the right output to help it charge faster. These may lead to short-circuiting the wires and sockets, as well as damaging the cords themselves.
To prevent your device charging slowly Samsung from further escalating, it's best that you opt for original accessories that come straight from the manufacturer itself.
Top 2: Make Sure Fast Charging Is Enabled
Normally, fast charging mode is automatically enabled. However, under different circumstances or when you use non-original charging accessories, these may tamper with your phone's settings. You may even have disabled this feature to prevent your Samsung S10 charging slow.
To troubleshoot, follow these steps:
Go to 'Settings.'
Click on 'Device care.'
Tap on 'Battery.'
Head to 'More settings' found on the upper right hand corner.
Select 'Settings.'

Click on 'Fast cable charging' and toggle to enable fast charging.

Pic.- Fast cable charging
Top 3: Restart Your Samsung Device
One of the most basic steps to troubleshoot problems such as the Samsung S10 Plus slow charging is by restarting the device. Try the steps below:
Turn off the device.
To do a soft restart, start by pressing and holding down the Power button together with the Volume Down button for around 12 seconds. Wait for the Maintenance Boot Mode screen to flash on your screen.
From the Maintenance Boot Mode screen, choose 'Normal Boot' by using the volume buttons to navigate.
Wait for approximately 90 seconds for the reset to take place.
Top 4: Clear Samsung System Cache with Free Way
Junk and other files tend to clog up our phone's system. To ride our device from these and to experience faster loading and charging times, clearing the cache and cookies is a must. Not only do these slow down essential systems, but it also prevents efficient use.
To help you clear your cache, using applications such as the Tenorshare ReiBoot for Android are certainly helpful. It has a 'Clear Android System Cache' feature which allows users to clear away unused temporary files to boost device performance.
Take a look at these steps:
Download and install ReiBoot for Android on the computer. Connect your device to the PC with a USB cable.
Enable USB debugging. Do this by going to 'Settings' then tapping on 'About phone.' Proceed to 'Software information' and click on 'Build number' 7 times.

Select the 'One-Click to Clear System Cache' feature after debugging your device.

Pic.- Clear cache

Wait for the cached data to be cleared and your Samsung Galaxy slow charging problem will be no more.
Top 5: Power Off Samsung When Charging
Apps running in the background prevent faster charging times. These also consume more power as well, draining your battery even further. To gauge what makes your device suffer this way and your Samsung device charging slowly, you should try turning off your gadget while charging.
Do this by plugging in the device and power up the charging. Check to see it the gadget still works in fast charging mode and observe what happens.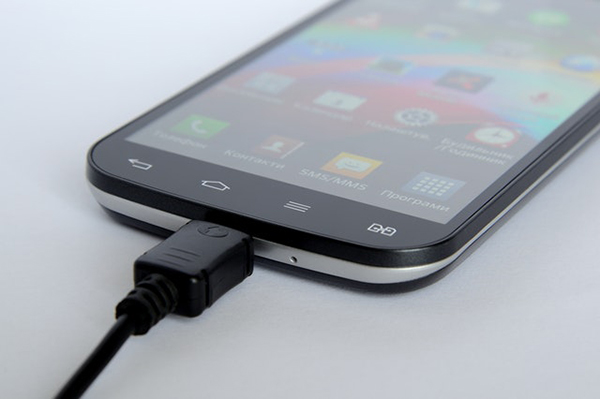 Then, turn off your Samsung S10 and see if it still works on fast charging mode. If the device is one fast charging, this indicates the presence of apps running in the background. These may also be indicative of malware or viruses that are draining your battery. Uninstall these apps immediately.
Top 6: Update Apps on Google Play and Galaxy Store
Your phone's software needs to be updated all the time to prevent glitches or snags, ensuring that everything is running smoothly. To prevent these from acting up and resulting in Galaxy slow charging and causing more issues, update your apps and software.
To do this, simply go to the Google Play Store or Galaxy Store to update your programs. You may also go to 'Settings' then tap on 'Software update' to proceed with system updates.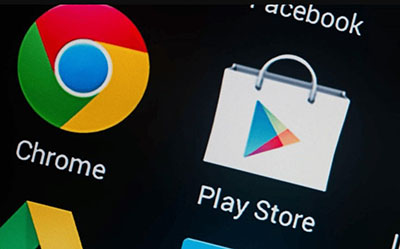 Top 7: Fully Reset Your Data and Contents
Last but certainly not least is doing a full factory reset. This approach allows your device to go back to its default settings, thus will result in data loss. To do a factory reset and address your Samsung slow charging problem, take note of these steps.
Go to 'Settings.'

Click on 'Backup & reset' and select 'Factory data reset'.

Pic.- Factory data reset

Tap on 'Reset' to proceed and click on 'Delete All' to confirm.
Summary
There you have it! If your device is suffering from a Samsung slow charging issue, make sure to check this list. If you have tried everything on the list and have yet to address the problem, don't hesitate to try what Tenorshare ReiBoot for Android has to offer. In just a few easy steps, it can solve just about any problem – including the Samsung slow charging concern.