What is New in iOS 11? 12 Updates Make You Feel Future
by Jenefey Aaron Updated on 2021-09-18 / Update for iOS 11
Apple Company issued the new iOS 11 at WWDC 2017, although it has not change much on the interface and interaction, but iOS 11 has adjusted a lot on various features. And this iOS 11 operating system will be on iPhone 8 in September, thus the new iOS 11 features will let's know in advance of iPhone 8.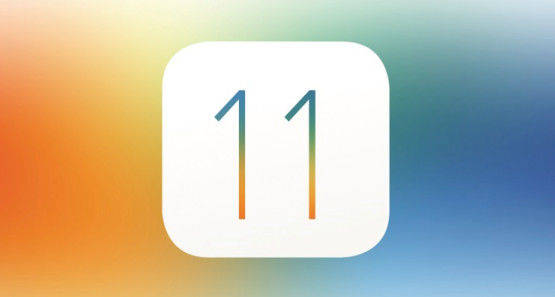 Tips: iOS 12 is available now, you can also check the new featues of iOS 12
What Is the 12 Important Updates of iOS 11
1. iMessage with Apple Pay
iMessage will support iCloud, local-space only need to store the latest messages. Besides, Apple Pay will be added to iMessage, it will support transfers between users and stickers in iMessage can also be paid by Apple Pay.

2. Smart Siri For You
Siri will support languages from 25 countries, and it will equipped with machine learning that Siri can do translation and manage apps for you. It also can give you suggestions for many situations. Apple emphasized that Siri is privacy protected that only users can get access to.

3. Stronger Camera
Photos and videos of iOS 11 will support standard H.265, the compression ratio is twice as H.264, single video will occupy even less space than before. And the camera of iOS 11 will be added deep learning feature, and can intelligently recognize photos. Besides, users will be able to edit live photo in iOS 11.
4. New Design of Control Center
Control Center will be abbreviated into one page, and more operation can be achieved by using 3D touch. This new Control Center will be even powerful. And lock control center is simplified to a control strip, and users can callout the recent notification by drawing on screen.

5. Deep Learning Throughout Operation
As the smart assistant of iPhone/iPad/iPod touch, Siri will keep deep learning users' operation. Siri will learn from the words input by users and do intelligently related recommendation.
6. Maps
Maps for iOS 11 support indoor maps navigation and lane guidance, which contain features of specialized apps, thus Maps become more useful and powerful than before.

Tips: If you are experience iOS 11 and accidently get your iPhone/iPad/iPod touch stuck, using this free software Tenorshare ReiBoot to turn your iOS device back to normal and continue enjoying the new features of iOS 11.
7. Do Not Disturb While Driving
The newly "Do Not Disturb" mode for driving, can help drivers to shield some information in order to avoid disturbing. If drivers are driving, the screen of iOS 11 device will lock and the device may automatic reply message. When drivers operate their iOS 11 iPhone, the system will warn them.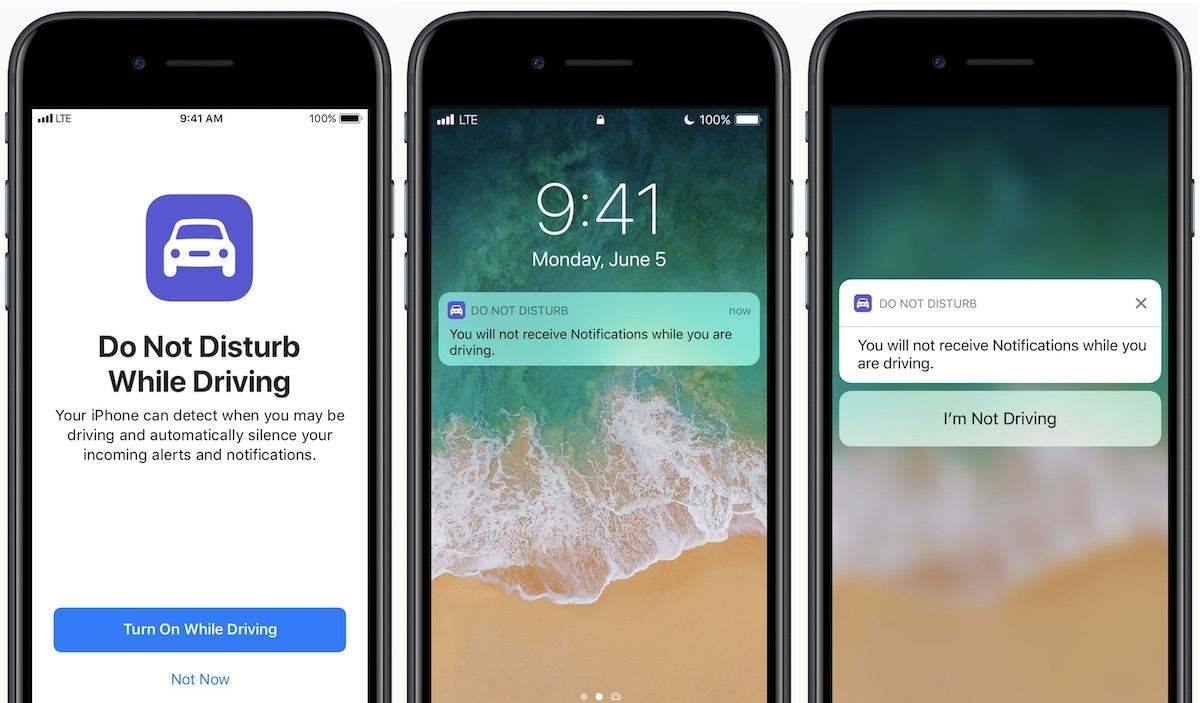 8. Homekit
In iOS 11, there would be an additional SP(speaker port) of Homekit, and Homekit will support AirPlay 2 agreement and Siri.

9. Apple Music
Apple said that there are over 27 million users who are using Apple Music, for the latest version of iOS 11, Apple Music will be able to show users the music "Friends Are Listening To".

10. Apple Store
There are over 500 million views per week on Apple Store and over 180 billion cumulative downloads, Apple Company also provides 70 billion dollars earnings for application developers.
In iOS 11, there would be a new change on the interface of Apple Store. The home page will be Today recommendation, Games will have its own page and Apps will be moved to the third page.

11. ARkit
ARkit can realize rapid and stable tracking through the camera, and adjust according to light and the object size. This is all basic on a good dynamic sensor on hardware, and Apple said ARkit will become the biggest AR platform.

12. Chinese Special Supply
The new iOS 11 also provide many special features for Chinese iPhone/iPad/iPod touch users, like QR code support, SMS fraud extension, traffic cameras, Shanghainese dictation, etc.

That's the most attracting 12 update of iOS 11 preview, although users cannot enjoy official iOS 11 version and these features, but we believe it will soon appear in our iOS devices.
Extra Info: iOS 11 Compatible Devices
Apple has confirmed that the new iOS 11 will only support iPhone, iPad, and iPod touch with 64-bit hardware. This means Apple finally drops support for 32-bit devices. Below is a compatibility list for iOS 11.
iPhone: iPhone X, iPhone 8, iPhone 8 Plus, iPhone 7, iPhone 7 Plus, iPhone 6s, iPhone 6s Plus, iPhone 6, iPhone 6 Plus, iPhone SE, iPhone 5s
iPad: iPad (9.7-inch), iPad Pro (9.7-inch), iPad Pro (12.9-inch), 2017 iPad Pro (12.9-inch), 2017 iPad Pro (10.5-inch), iPad mini 4, iPad mini 3, iPad mini 2, iPad Air 2, iPad Air
iPod touch: iPod touch 6th generation
Tips: Before updating, please remember to back up your important data, for fear that failed to update and lose data. If you unfortunately lose data, you can also have a try by using Tenorshare iPhone Data Recovery, which provide three methods to 100 % recover your lost files.