Top 8 iOS 15 Beta/14/13/12/11 Problems & How to Fix Them
by Jenefey Aaron Updated on 2021-09-06 / Update for iOS 11
Apple has seeded several beta versions for iOS 15 Beta/14/13/12/11. Whereas, many iPhone/iPad users are running into one or more problems. Here we list the most common problems with iOS 11.2.1 beta, 11.1 beta 5/4/3/2/1 and solutions to fix these problems.
iOS 15 Beta/14/13/12/11 Installation Problems
If you've joined on Apple Developer Program, you can download iOS beta profile with a valid Apple ID. And suppose you are running into any problem like gets stuck on the recovery mode or Apple logo during installing the iOS 15 Beta/14/13/12/11 beta, here are some tips for you to fix it.
1. Press and hold Home button and power button (volume down button for iPhone 8/8 Plus and iPhone 7/7 Plus) at the same time for at least 10 seconds until you see Apple logo appears. This will reboot the stuck device.
2. Using a freeware Tenorshare ReiBoot to restart your iPhone if it gets stuck on recovery mode or apple logo while installing iOS 11 version.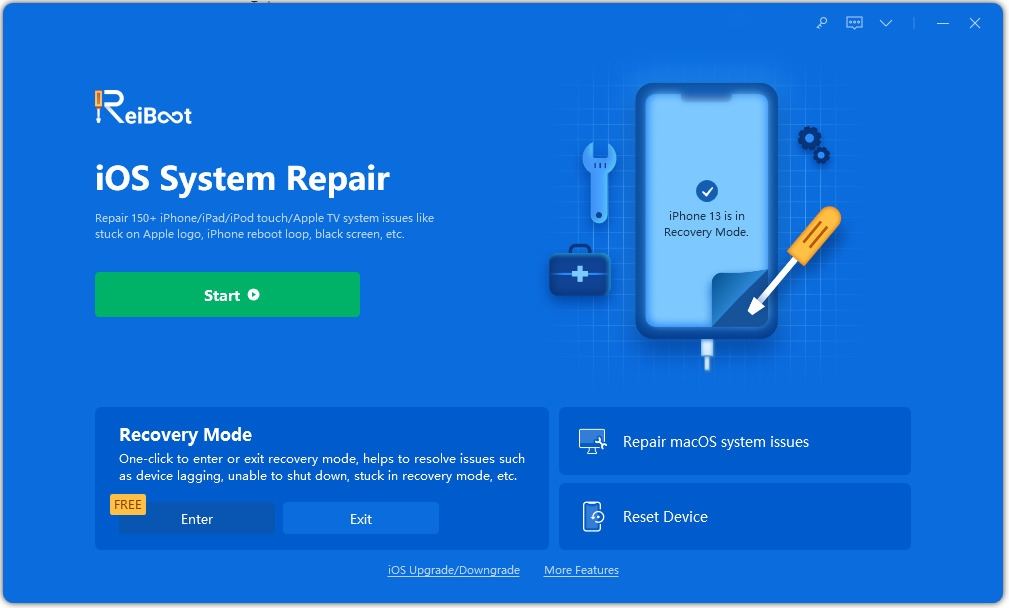 Tips
: If you find it can easy get a problem installing an iOS 15 Beta/14/13/12/11 like this way, or you haven't enrolled Apple Developer Program, I recommend you using
iAnyGo
– a free iOS update tool to download & install an iOS including latest beta versions without developer account.
iOS 15 Beta/14/13/12/11 Calculator Lag
Actually this calculator bug has been reported also in iOS 14/13/12/11. The latest iOS 14/13/12/11does not address this issue either.
When you type 1+2+3 quickly in the Calculator app you won't get 6, instead, you'll more often get a result like 24. The bug is that the animations that lights up the button is blocking touch events until the animation completes. This iOS 14/13/12/11 calculator bug irritate quite a lot of people.
How to fix it then?
Way 1. You have to take your time between clicking the + button and choosing the next number and add now, though it sounds really sucks and not acceptable.
Way 2. Download a third-party calculator app to use.
iPhone/iPad Lagging and Slow on iOS 15 Beta/14/13/12/11
iOS 15 Beta/14/13/12/11 is running low on iPhone 6s/6s Plus or iPhone 7? Here are some tips to speed up slow iPhone 7/6s/6/5s or iPad after installing iOS 15 Beta/14/13/12/11versions.
Method 1. Hard reboot your iPhone/iPad You can power off your iPhone or iPad as a quick fix. If this does not work, you can force restart your device. Just press and hold Home and Power (Volume Down button for iPhone 7 or newer) until you see the Apple logo appears. Learn more about restarting an iOS 11 device.
Method 2. Free up Space on your device Sometimes, it is the limited storage that slows down an iPhone/iPad. Junk files and app caches, temporary files can take up your iPhone storage. You can try Tenorshare iCareFone Cleaner – a professional iPhone cleaning tool to delete junk files and other hidden clutter from your device.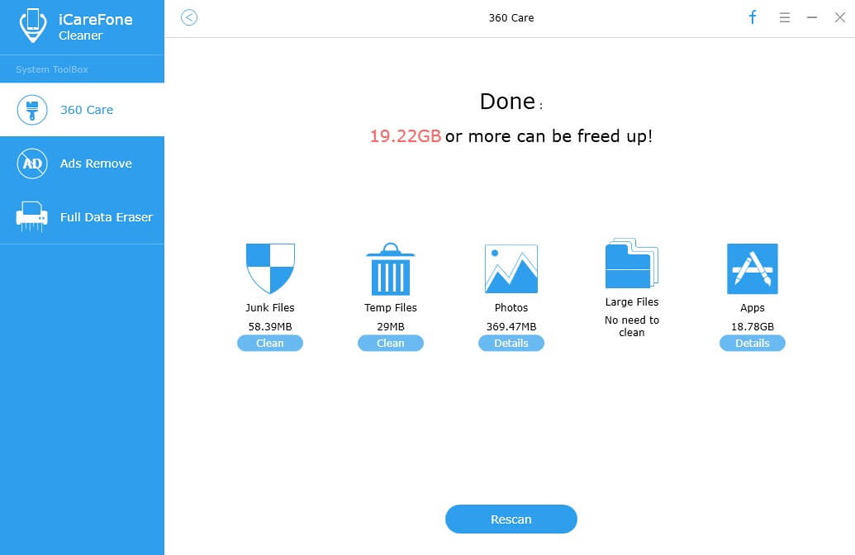 Method 3. Disable Unnecessary Functions
Reducing some visual or operating experience like "Motion" "Transparency", or "Location Services" are helpful to improve iOS 15 Beta/14/13/12/11 performance.
Disable Motion: Settings > General > Accessibility > Reduce Motion > Turn it on.
Reduce Transparency: Settings > General > Accessibility > Reduce Transparency > Turn it on.
Turn off Background App Refresh: Settings > General > Background App Refresh > Disable it.
Turn off Location Services: Settings > Privacy > Location Services > Disable it.
Turn off Automatic Downloads: Settings > iTunes & App Stores > Turn off Updates.
Related Read: iOS 11 Slow on iPhone or iPad? Here Is How to Fix and Speed It Up
Battery Draining Fast on iOS 15 Beta/14/13/12/11
Battery life problem is a known bug in iOS 15 Beta/14/13/12/11. The battery drains faster since updating to iOS 11. If the beta version is killing your battery life, try these tips to fix iOS 11.2 battery life problems. You can also take a look at How to Extend iOS 11 Battery Life on iPhone/iPad.
Tip 1. Quit recent used apps in the background to save battery

Double click Home button to bring up your recently used apps, swipe right or left to find the app that you want to quit and then swipe up to close the app.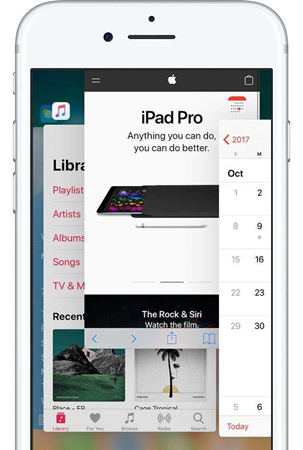 Tip 2. Delete iOS 14 beta and go back to iOS 13.7 If the battery draining happens after installing iOS 14 beta 7, it could be a problem that Apple should fix in the upcoming official iOS 11.1. Right now you can go back to iOS 13.7.
Tenorshare ReiBoot is a recommended to downgrade from iOS 14 beta to iOS 13.7 without iTunes.
Connect your device to computer and run Tenorshare ReiBoot on PC/Mac, choose Fix All iOS Stuck and then Fix Now. You can download the iOS 13.7 ipsw file and follow the process to downgrade.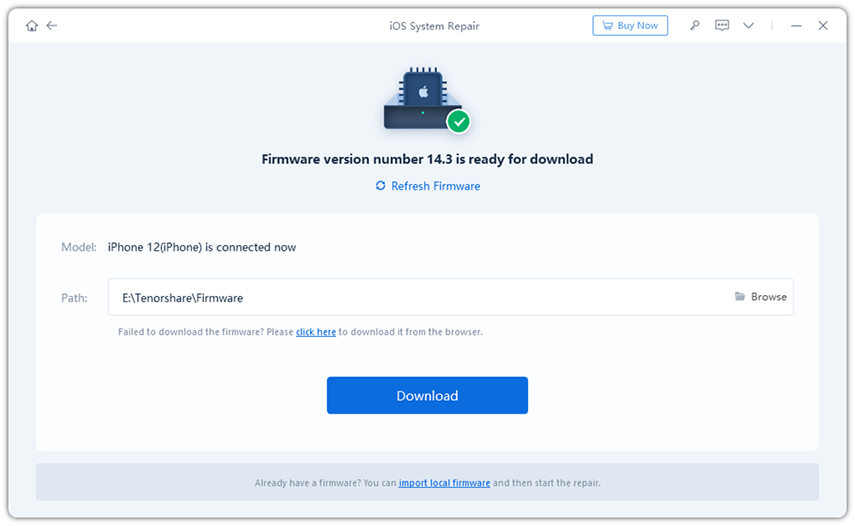 iOS 15 Beta/14/13/12/11 Bluetooth Problem
If you can't connect your device with iOS 15 Beta/14/13/12/11 to your Bluetooth headset or device, try one of the following methods.
Method 1. Restart your iPhone/iPad/iPod by powering it off and then powering it on
Method 2. Forget Bluetooth and re-connect Go to Settings app > Bluetooth, tap the right icon next to the device name and tap on "Forget This Device". After this, pair your iPhone with the device again.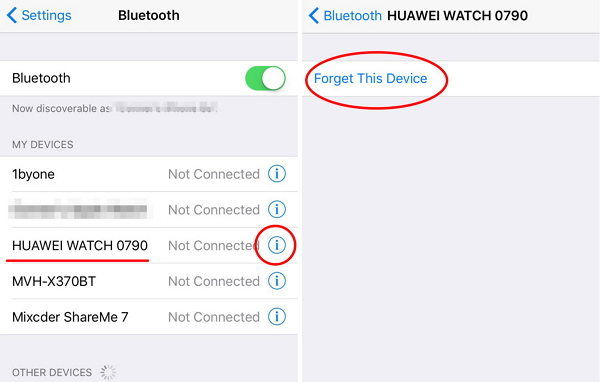 Method 3. Reset Network Settings on iPhone Go to Settings app > General > Reset > Reset Network Settings. This operation will wipe all saved network connections and saved passwords.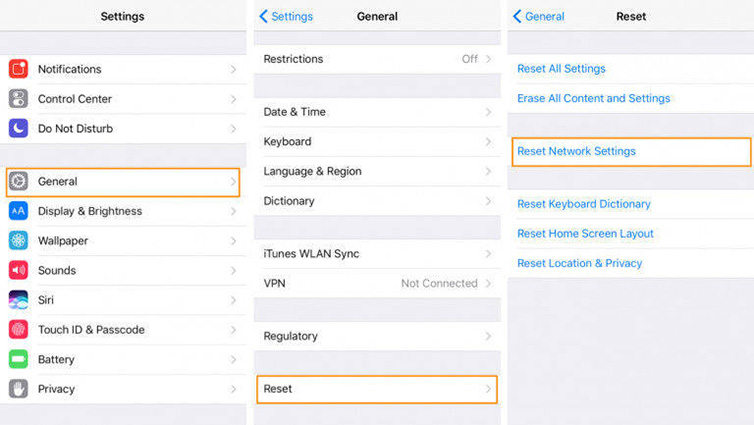 Related Read: 5 Ways to Fix Bluetooth Issues on iOS 11
Cellular Data Problems with iOS 15 Beta/14/13/12/11
If your iPhone 8/7/7 Plus/6s/6 keeps displaying no service after installing iOS 14/13/12/11, or your cellular data speeds are slower than normal. Here are some tricks to handle.
1. Restart your device by powering it off and then powering it on.
2. Had to Settings > General > About to check if there is a carrier update.
3. Disable Cellular data and enable it again.
Go to Settings > Cellular > Cellular Data, toggle it off, and then turn it on after a while.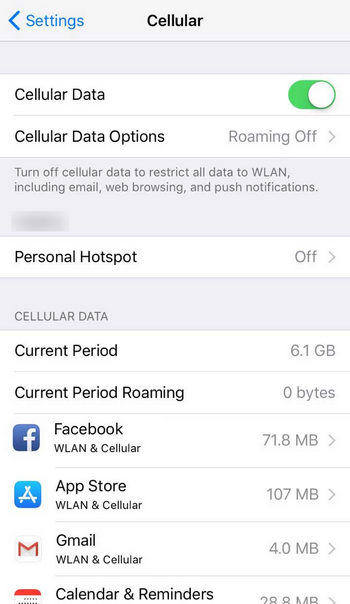 Related Read: How to Fix Cellular Data Not Working After iOS 11 Update
Wi-Fi Problems with iOS 11
iOS 11 Wi-Fi turns off by itself and breaks randomly? Some users report the Wi-Fi speed is slower after update. If the iOS 11 WiFi issues plaguing you much, we will walk you through certain tips that hopefully will fix this issue.
1. Turn Wi-Fi Off then On.
Go to Settings > Wi-Fi > Forget this Network. After this, reconnect to this network.
2. Disable Wi-Fi Networking location services on Settings > Privacy > Location Services > System Services.
3. Set DNS as Google DNS or Open DNS: Settings > Wi-Fi and tap the network you are using. Delete original DNS numbers and enter 8.8.8.8 or 8.8.4.4.
4. Reset Network settings on your iPhone/iPad.
Go to Settings app > General > Reset > Reset Network Settings. This process will wipe all saved Wi-Fi connections ad passwords.
How to Fix iOS 15 Beta/14/13/12/11 Problems If Nothing Works
We should know that Apple does not take responsibility for any damage that may possibly be caused by the beta versions. If you're on the most recent iOS 11 and it is plaguing your iPhone, iPad or iPod touch, you might consider dropping back down to stable official iOS software.
You can use iTunes to downgrade, or turn to Tenorshare ReiBoot to go back iOS 11.0.3 without iTunes. Here is a video tutorial of downgrading iOS 11 to iOS 11.0.3 official version using Tenorshare ReiBoot.
Bottom Line
In this article we collect the top problems and corresponding solutions that have been reported in iOS 11 versions. If you are experiencing new problems that we have not listed here, just tell us in the comment.