[iOS 17] How to Downgrade iOS 15/14/13/12 on iPhone (No Data Loss)
by Sophie Green Updated on 2023-08-08 / Update for iOS 12
Everyone is excited about the new iOS 12. Unfortunately, some people get the new update installed but find some problems like battery drains, Wi-Fi keeps dropping or else. Ultimately it is not very surprising that users try to downgrade to earlier iOS 11. So, if you are looking to downgrade 12 Beta, go through the article to get a clear idea of what you are getting into.
Part 1: Before You Downgrade iOS 12.1.1/12.1
You may be suffering from installing iOS 12 but definitely think about downgrading to iOS 11. Without waiting for the improved version you should delete ios 12 to save your phone.
You should know that there are some advantages of downgrading iOS. First of all, the procedure is safe for your device and once done you will have a normal working device without any trouble. On the other hand, the buggy iOS can get you stuck in the Recovery Mode or DFU Mode or in Apple Logo and then you have to go through a lot of trouble to fix that. And above all during the process you will definitely lose all of your data. So, it is recommended that you make a backup of your iPhone immediately. Here's how to backup your device using iTunes:
1. Plug-in iPhone to computer via USB.
2. Launch iTunes, and after detection, tap on the "Device" icon
3. Now, go to Summary tab and tap on "Back Up Now" found in "Manually Back Up and Restore".
4. Hit "Done".
Alternatively, you can try a free backup with iCareFone. It enables you to backup more file types and faster backup speed.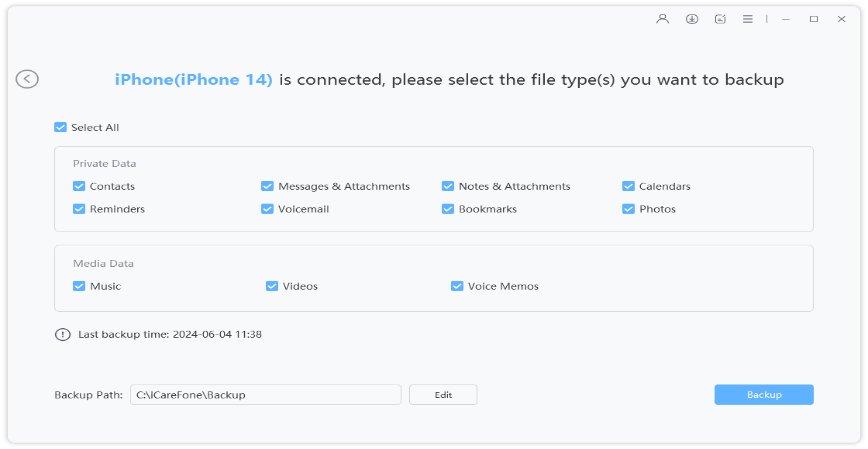 How to Downgrade iOS 12 to iOS 11.4 on iPhone [iOS 17 Included]
The latest iOS is featuring a few new apps and various new functions and you are enjoying it to the fullest. But you have to keep in mind that iOS 13 is not good for everyone. There can be times when you experience sudden crashes and stability issues.
This is a certain type of problem that many people may face while using the iOS 13. So, you will be pretty happy to know that you can go back to the previous version or downgrade your iOS. Also you have to remember that the opportunity to downgrade is very limited, once the iOS 12 goes official, Apple will stop making firmware for the previous version, which means that you won't be able to revert back to previous iOS 11 version. So, you have to grab the opportunity in time.
Way 1: Uninstall iOS 17 without iTunes and IPSW File
Needless to say that all users will be going for the official version and if not after some time they will try to go back to iOS 11 for the time being. So, when it comes to going back to iOS 11.4, you will probably choose iTunes. The procedure is typical and complicated, and with that, you also have to download and install IPSW file or the firmware. Instead of doing all this, you can simply use iPhone System Recovery Software ReiBoot where you can get the IPSW file downloaded automatically. It is a utility tool that can provide a fast and simple solution to "How to uninstall iOS 17 Beta update" and get back to iOS 16 within seconds. Also, keep in mind, this software supports both Mac and Windows and there won't be any data loss unlike it iTunes.
Here's how to use it with image guide:
Download and install Tenorshare ReiBoot on your PC or Mac.
After that connect your iPhone to your PC or Mac with a USB cable.
When the device is detected a panel will open, click on "Repair Operating System".
The click on "Repair Now".
After you do this, ReiBoot will provide you with the latest official iOS firmware automatically. You just have to click on "Download" and you will get it.
It will take some time to download it or if you already have the firmware then you can choose to do it manually.
After the downloading process is completed click on "Start Repair" and everything will be done automatically.
This is how to delete iOS 17 Beta on iPhone using Tenorshare ReiBoot.
Way 2: Remove iOS 14/14 Beta with iTunes
iOS 12, the latest updated version of Apple OS comes with a lot of promises but it is impossible to create a product that meets every ones standard. There will be some customers who will be struggling with the program and some will think that the previous one was way better. So, if you want to change or downgrade your iOS 12, then follow the steps below to get it done properly.
Note: Using method, you will need to download iOS 13/14 IPSW file online first.
1. The very first move you have to make is to immobilize "Find My Phone". The steps are very simple, go to the Settings on your iPhone XS/X/8/7/7/6/6S/5/5S/SE etc and tap on your name. Then select iCloud and disable "Find My Phone". Be sure to turn off the toggle switch, you will find it on the next panel.
2. The next move is to download the IPSW file for that particular model you are using from the official website, for example, iOS 13/14. This IPSW file is the firmware, which will be installed by you later to downgrade your OS.
3. Now, you need to connect your device to your PC with an USB cable. After the connection is established iTunes will be launched automatically, if it does not then you have to do it manually. On the iTunes panel you will see a Phone icon on the top-left, this means that iTunes has recognized your device.
4. Click on the device icon and you will enter Summary pane.
5. Now, click the Check for Update button while holding the "Option" button if you are using Mac, in case of PC hold the "Shift" button. This will open a window for you to import IPSW files. Find and select your firmware package.
6. Then a message will pop-up stating that iTunes is now installing the iOS on your device, you need to click on the "Update" option. You have to wait for 30 minutes or more then you will be asked to enter the PIN number of your device, do it correctly.
7. After iTunes is completely done installing the firmware, your device will be restarted and then you can disconnect from your computer.
Your iPhone will have the iOS 13/14 you wanted, and you now you know how to remove iOS 14/14 Beta .
Even though you are a big fan of iOS you would not use a buggy OS, which is the main concern. The final system may be bug free and all of the unresolved issues will be cleared but the version can be very disappointing and they have a very short window to downgrade the iOS, because if Apple officially releases the iOS 12, then you won't be able to downgrade and have to use the buggy iOS 11. So, when it comes to how to downgrade iOS 14/14 Beta , close your eyes and go for Tenorshare ReiBoot as it provides a better option. We highly recommend this program, so don't miss it!
If you find this article helpful, do share and comment below!!