Step by Step Guide How to Download Photos from iCloud to iPhone 6
by Anna Sherry Updated on 2020-04-01 / Update for iCloud
One of the big features Apple praises its devices for is the availability across devices. That means that if you have Mac, iPhone, and iPad, you can use the same application across all three devices. And your data is available across all three devices. That is all possible thanks to iCloud. However, iCloud has its own limitations, and every now and then you want to download photos from iCloud to iPhone 6.
Part 1: How to Download Photos from iCloud to iPhone 6 Directly
iCloud offers limited amount of storage for all kinds of data. It depends on the plan you pay for. But it starts at 5GB. Which we all know is not enough. One way to reduce the amount of data stored in your iCloud is to learn how to download photos from iCloud to iPhone 6. This will keep the photos on your iPhone, and free up space in your iCloud account. How to do it? Here is a step by step guide.
1. Open the Settings menu on your iPhone 6. Find the application icon, and tap to open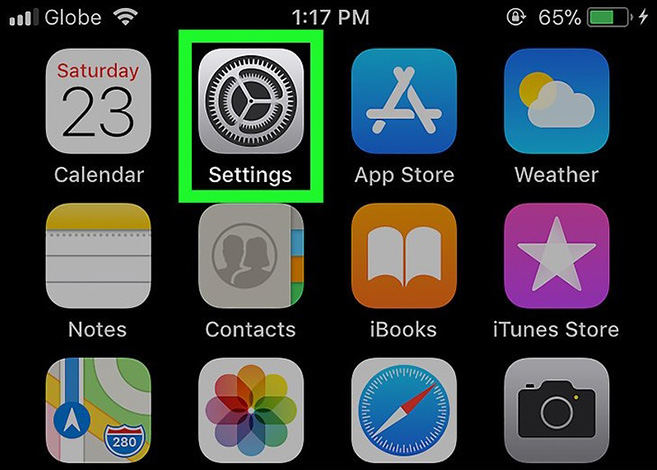 2. Find your name, which is listed at the top of your Settings menu along with your Apple ID. Tap it, and it will open the Apple ID menu. In your Apple ID menu, find and tap on iCloud, which has a symbol of a cloud. This action will open the iCloud storage and sync settings.
3. Tap on Photos under "Apps using iCloud" heading. Activate Photos to use the iCloud.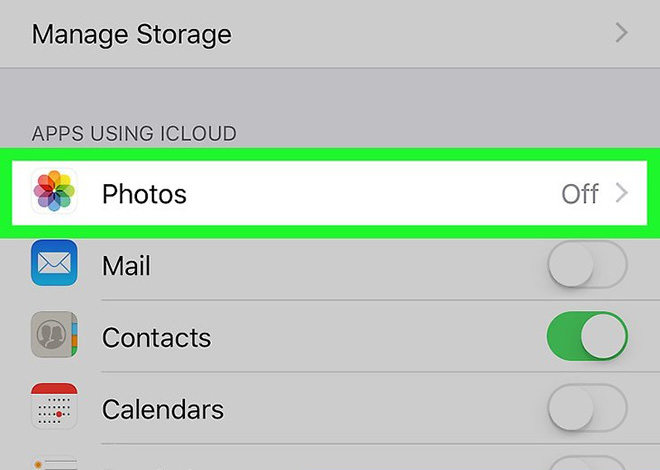 4. Slide to enable the iCloud Photo library. This will enable all your photos on iCloud to be automatically downloaded and saved on your iPhone 6.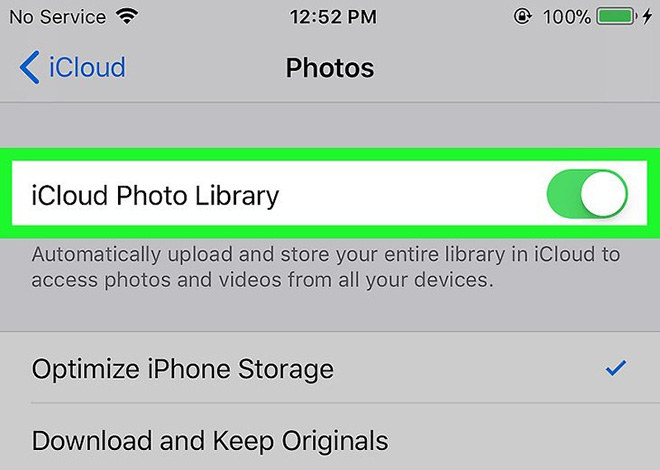 5. Select the "Download and keep originals" option to download all of the photos and save them in the Photos application. You can then access your photos from iCloud even when you are offline. If you choose "optimize iPhone storage" option, older photos will be deleted to make room for the new iCloud downloads.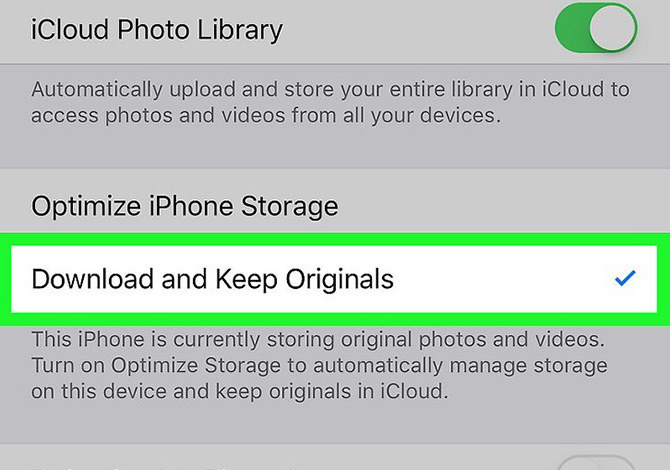 Part 2: Is There an Alternative Backup Software to iCloud
The iPhone 6 comes with an internal memory starting at 16GB. Most of the iPhone 6 devices you see have 16GB of memory storage. The phone also comes with 32GB or 64GB of memory storage, but those were way too expensive at the time when the iPhone 6 hit the market. Which is why most people have 16GB. This makes downloading photos from the iCloud tricky, as you might lose your entire storage on your iPhone. And iCloud does not offer much free storage as well. So, what can you do?
Well, given that Apple allows for third party software, we highly recommend that you utilize this. There are a number of apps that can help you manage data and storage on your iPhone. One such application is iCareFone. In addition to allowing you to manage software, iCareFone cleans and speeds up your iPhone using methods separated in 6 different tools. The app is essentially a way for managing your iOS data in a simpler and easier way. Nowadays, it is not an easy task to manage data, especially since Apple has strict restrictions on it. But with iCareFone, you can take control of the important data thanks to its unique features. Here are those:
Transfer files across devices without restriction by same Apple ID requirement. You can transfer important files to iPhone, iPad, and iPod, or export to Mac and PC with just 1 click.
Transfer media files between iOS devices and iTunes.
Add or delete batch files, including contacts, books, and bookmarks.
Create bookmark folders and new playlists.
Automatically remove duplicates during files transfer.
Merge same contacts info on your iPhone.
Free backup for your devices without any limitations.
Easy operations, as the iCareFone app is simpler and more intuitive than iCloud and iTunes.