What to do if You Forgot Your iPhone Passcode
by Anna Sherry Updated on 2021-09-24 / Update for iPhone Tips
Though, pretty uncommon, at times you tend to forget passcodes of social media accounts, emails and sometimes iPhone passcodes too. When you are handling so much of information at hand, it's obvious to forget such vital information and get locked away from your account or iPhone. So, what to do if you forgot your iPhone password and how will you regain access to it easily? Well, there are various ways to handle the situation and we are happy to help you in this aspect.
Through this article, we are going to introduce you to the best way of unlocking your password forgotten iPhone.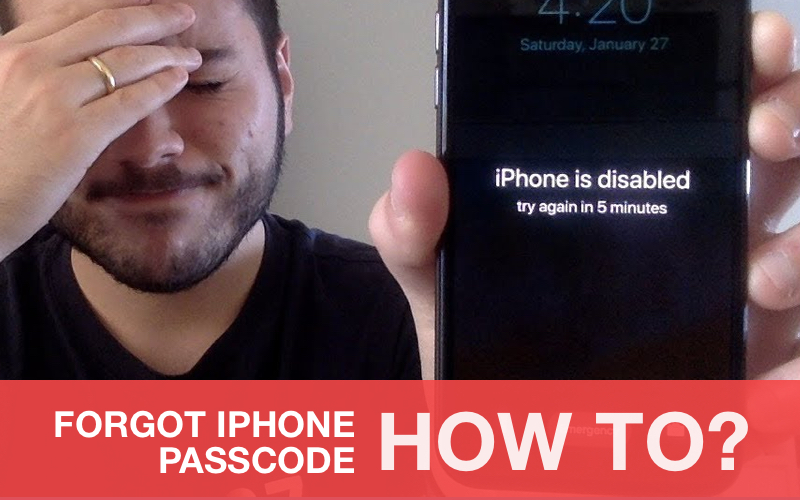 Why Need to Set up Passcode and What can it Protect?
Before you learn what to do if you forget your iPhone password, it is paramount to know the need for setting up a passcode as well as what it protects. Since your world has come in your palms through mobile gadgets, iPhone has replaced your laptop, communication channels, and banking activities in person. You are doing everything from buying groceries to booking air tickets or transferring money to loved ones, right from your fingertips. So, imagine when you lose your iPhone or it falls on a friend turned foe, they might access your accounts on your mobile and cause you immense personal data leak as well as financial loss. In this section, we are mentioning the need of a password and the things it protects.
The need of a passcode on your iPhone is basically to:
1. Keep your social media accounts safe, as nobody can access them on your iPhone without a passcode.
2. Keep your banking details protected and prevent any fraudulent activities that might tend you lose money.
3. Keep your OTP notifications safe from others, so nobody can use your credit or debit cards unauthorized to make online purchases.
4. Maintain data security by protecting your photos and vital documents and emails.
5. Prevent unauthorized people access your device and hack your accounts (email, social media, banking etc.)
How to Unlock iPhone if You Forgot Passcode
Well, the question 'what to do when you forget your iPhone password?' has been bothering you of late, so we would be glad to suggest you with the best fix for this. Opt for Tenorshare 4uKey and you are sorted for once and all. This brilliant desktop based software is efficient to work as an iTunes alternative and bring your iPhone back in action. Whether you have forgotten the passcode, your iPhone screen gone unresponsive or underwent physical damage and accepting no form of passcode recognition, Tenorshare 4uKey is all that you want to fix the issue. This tool can seamlessly get rid of Face ID, 4 to 6 digit passcode as well as Touch ID, if you are unable to enter it and access your iPhone.
Here is what to do when you forget your iPhone password, to unlock it using Tenorshare 4uKey –
Step 1: First and foremost, you need to go to the official website of Tenorshare 4uKey to download and launch the software.
Step 2: Then connect your iPhone to the computer. Press the 'Start' button afterwards.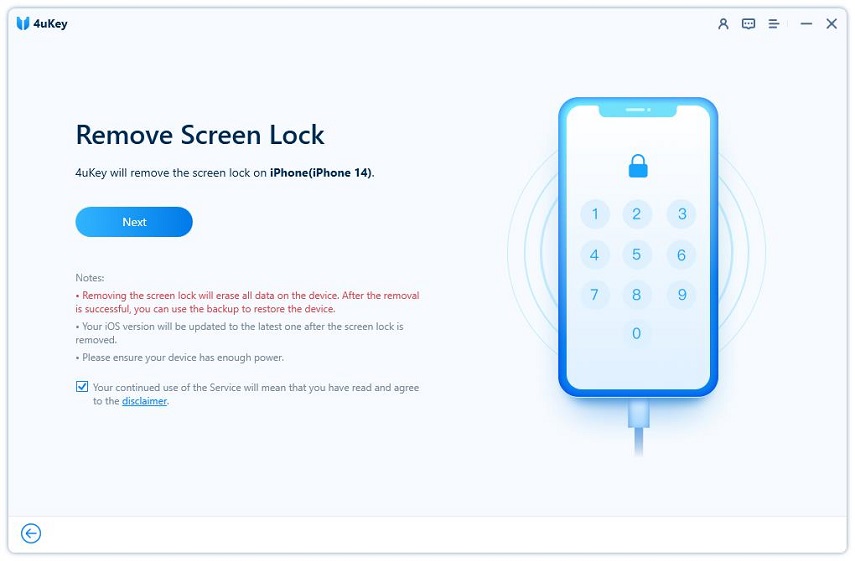 Step 3: Move to the next screen and hit 'Download'. It will download the latest iOS firmware on your iPhone.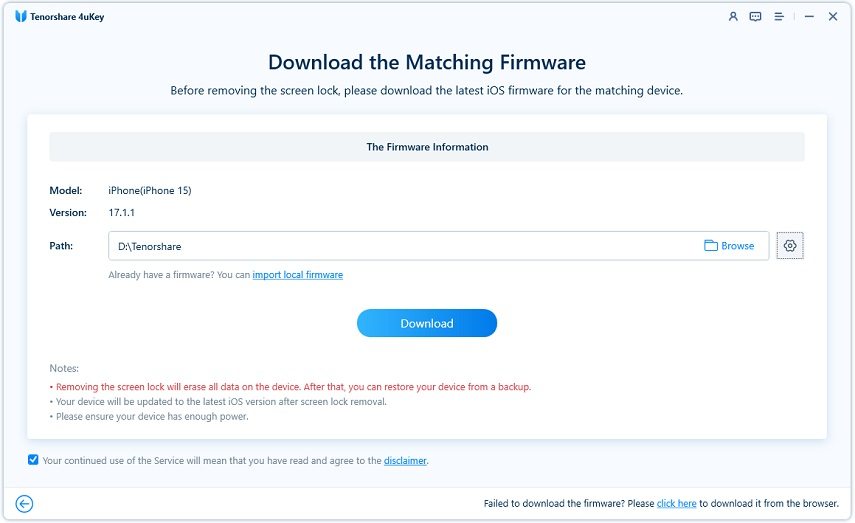 Step 4: Once the iOS firmware has been downloaded and updated, click on the 'Start Unlock' button. Now, the iPhone passcode gets removed and you can access the iPhone without any passcode. It will take a while to complete the entire process to take effect.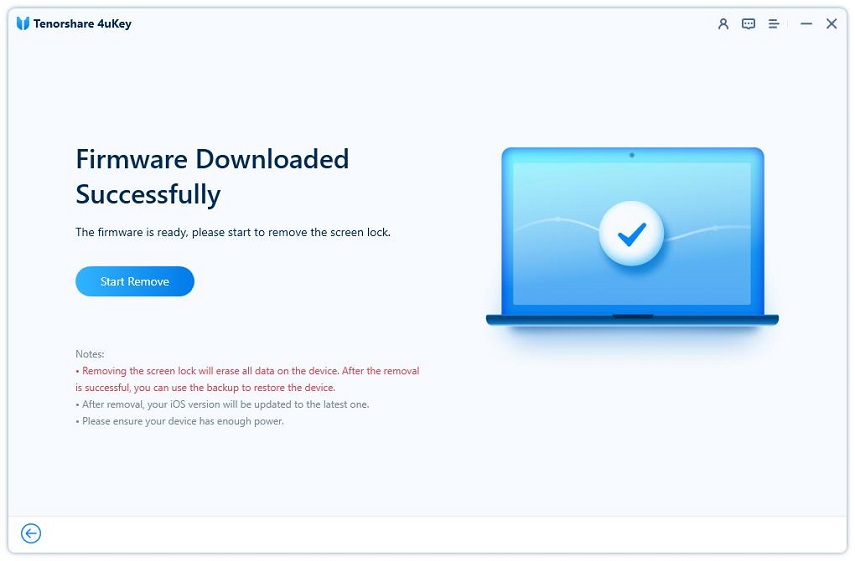 Conclusion
Now that you know what to do when you forget your iPhone password, what are you waiting for? Tenorshare 4uKey is the ultimate tool for solving forgetting password issues and works equally well with Windows and Mac operating systems. Moreover, you get privilege to bypass the password instantly no matter it's of 4 digits or 6 digits. Hence, out strong recommendation lies in 4uKey that has the power to support even the latest iPhone models including XS Max and XR and is compatible with latest iOS too unlike other tools.