Top 4 Ways to Bypass Screen Lock on iPhone 13
by Jenefey Aaron Updated on 2021-09-25 / Update for Unlock iPhone
"Yesterday, I got locked out of my new iPhone X, now, I can't use the device. What do I do, Please advice!"
If you get locked out of your iPhone accidentally then the only way to get into your device again is to bypass the locking mechanism of your iPhone. But conventional methods won't work on a sophisticated device like iPhone X/8/7/6/5/SE. So, how to remove screen lock? You can use apps like iTunes or iCloud to bypass the lock but there are certain conditions that need to be positive if you want to use these apps. But don't worry there are other useful methods available where you can just connect the device and bypass the lock screen.
Way 1: How to Bypass Screen Lock on iPhone 13 using iTunes
If you are having trouble to unlock your iPhone then you should connect the device to iTunes. This is what Apple encourages users! iTunes was designed to support the iOS users in every possible way. So, this is what you also can do if you want to bypass the lock of your iPhone but doing it the right way will yield the right result.
Step 1: Open the iTunes app.
Step 2: Put your device into Recovery Mode. Tap the Volume up and then tap the Volume down button. Now hold the Side button to get the Apple logo.
Step 3: Now, connect this iPhone to the computer.
Step 4: "There is a problem with iPhone that requires it to be updated or restored", this message will pop-up now.
Step 5: Tap Restore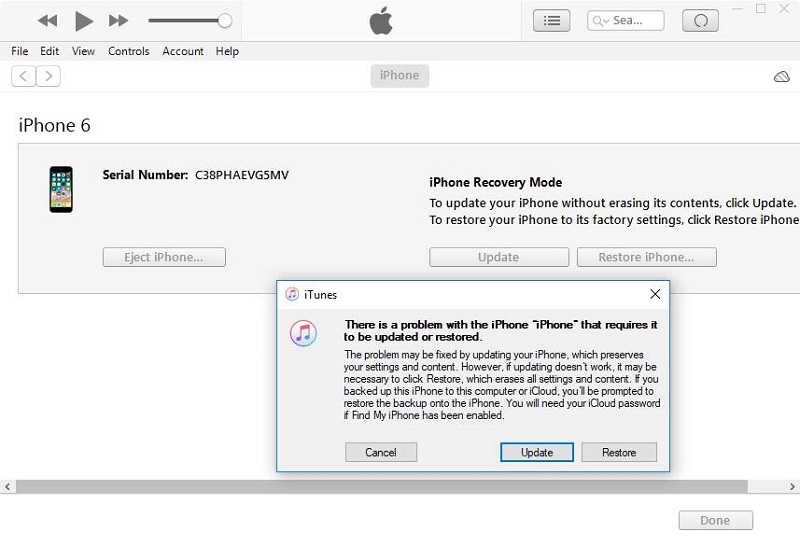 Step 6: iTunes will verify to erase all data and settings for the last time. Tap "Restore and Update"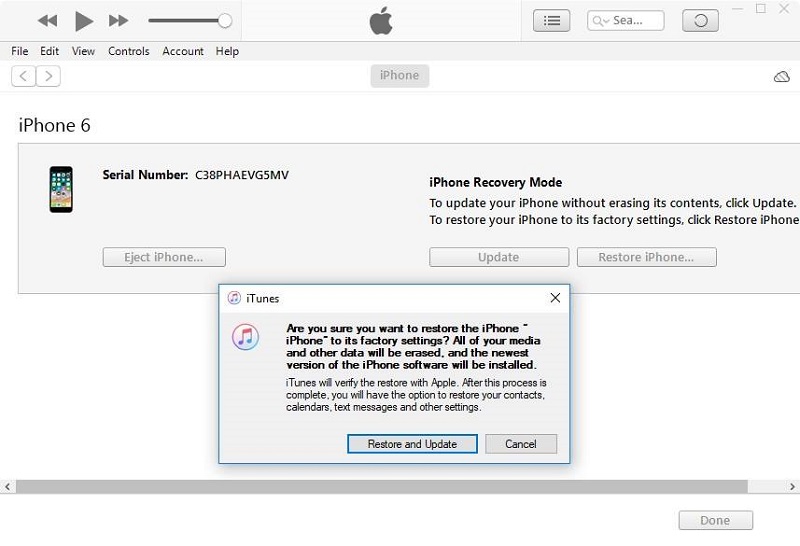 You are done! This is how to unlock screen oniPhone. If any of your iOS devices ever get disabled or locked then first you should try to connect the device to iTunes to get it fixed. Keep in mind, if you haven't synced the device in the past with iTunes, it can create some problems and return errors.
Way 2: How to Get Past iPhone 13 Lock Screen with iCloud("Find My iPhone" must be Enabled)
If you are unable to connect your device to iTunes then the alternative option is to use the iCloud app to bypass the lock of the device. iCloud may not be the first option you chose but it is as effective as iTunes. The app uses the "Find My iPhone" feature to unlock the device. Here are the steps to bypass iPhone password lock screen with iCloud:
Step 1: First of all, your iPhone is disabled so, you have to use another iOS device or your computer to proceed further.
Step 2: Now, open that other device and visit iCloud.com.
Step 3: Sign-in to your iCloud account using your ID and password.
Step 4: Now, go to "Find My iPhone".
Step 5: Navigate to "All Devices" options and select your iPhone from the list of devices.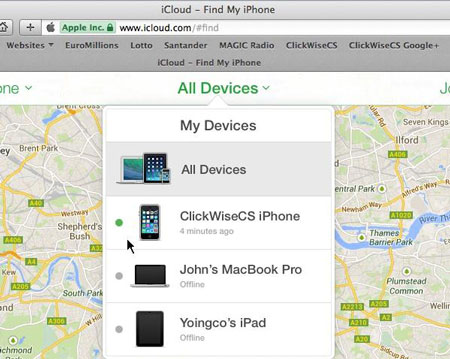 Step 6: Now, choose "Erase Device" option to completely remove all the data and settings from your iPhone.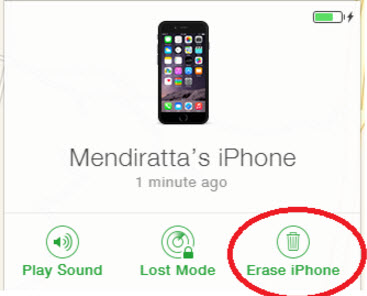 It will take some time to completely wipe the device, and this is how to get past iPhone lock screen. This procedure may be a bit different but it efficiently unlocks your iPhone. The only catch is that the "Find My iPhone" feature needs to be enabled before you have locked out of your iPhone or else it won't work.
Way 3: Bypass iPhone 13 Lock Screen using Third-Party Tool
So, if the official apps above haven't been very useful to you then Tenorshare 4uKey should be your choice. It is a third-party tool developed just to bypass the lock of your iPhone. It is by far the best method here in this article which can effectively remove the lock so that you can use your iPhone once again. Be it any type of lock or passcodes 4-digit, 6-digit, numerical, Touch ID, Face ID, it can just about bypass anything. Here's how you can bypass iPhone lock screen using Tenorshare 4uKey:
Step 1: Go to Tenorshare website and download the tool.
Step 2: Now, run the set-up file to install Tenorshare 4uKey on your computer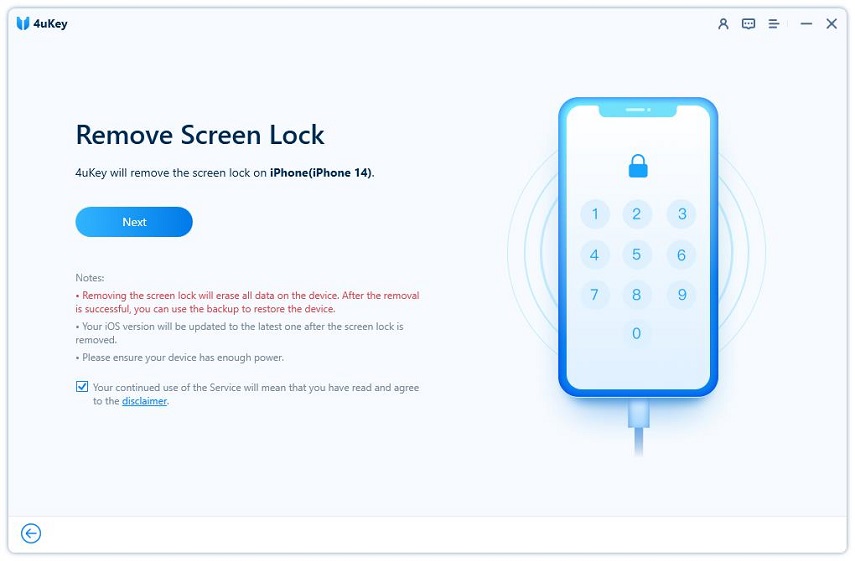 Step 3: After launching, find a USB cable and connect the iPhone to the computer.
Step 4: After the iPhone is detected, click on "Start" on the main window.
Step 5: Now, the app will need you to download the firmware package, choose a destination for it and then click "Download".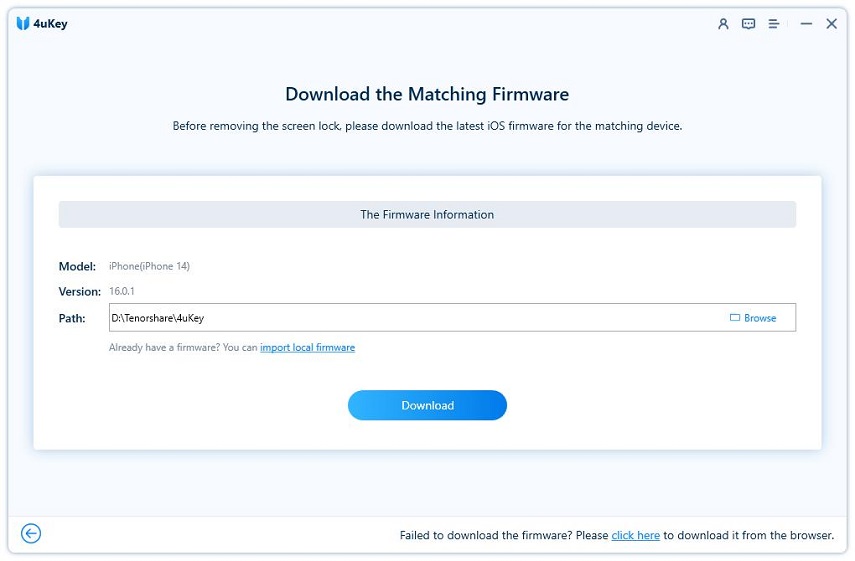 Step 6: After the download is completed you can click on "Unlock Now" to start the process right away.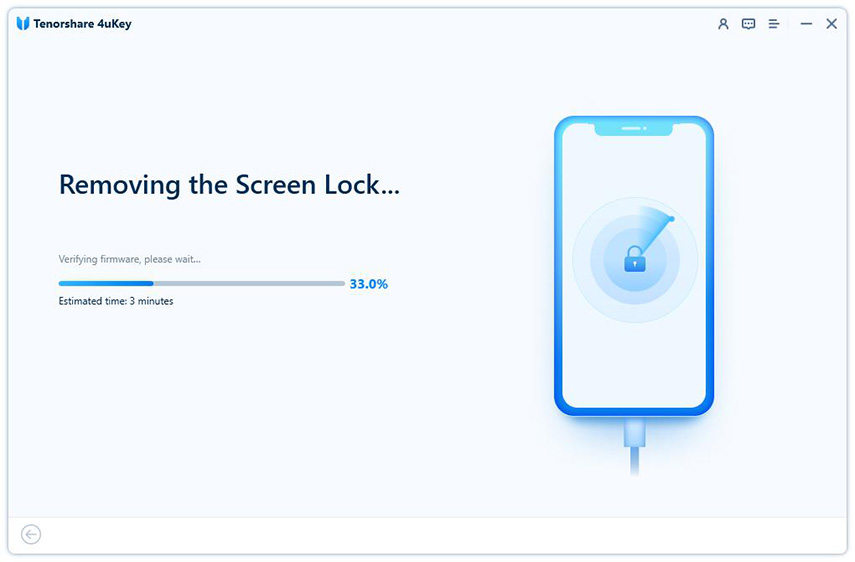 The procedure is finished and you now you know how to bypass iPhone lock screen with 4uKey. All of the data from your iPhone will be removed alongside the password of your iPhone, so, you need to restore the device from a backup to use it at full capacity again.
Way 4: iPhone 13 Lock Screen Removal by Tricking Siri
Siri is the personal assistant provided by Apple. So, if you somehow able to trick Siri then you can bypass the lock of your device very easily. So, how to trick Siri? you can find the answer below.
Step 1: Navigate to the passcode screen on your locked iPhone.
Step 2: Enter number 8 for 5 seconds.
Step 3: Enter number 9 for 5 seconds
Step 4: Enter number 6 for 5 seconds
Step 5: Now, hit "Cancel" to delete all the previous numbers.
Step 6: Similarly, enter number 3 for 4 seconds.
Step 7: Enter number 2 for 4 seconds.
Step 8: Enter number 0 for 4 seconds.
Step 9: Now, hit "Emergency".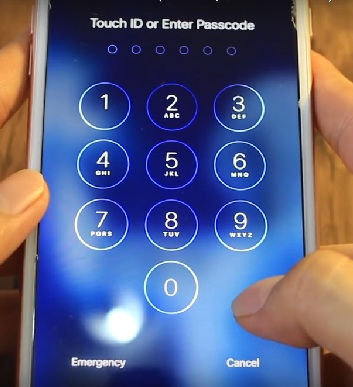 Step 10: Enter "asterisk or star" key for 3 seconds.
Step 11: Key in "91234#"
Step 12: Now, again wipe out the above-entered number.
Step 13: Again key in "8569#" and delete it immediately.
Step 14: Enter "*911*" and delete it immediately again.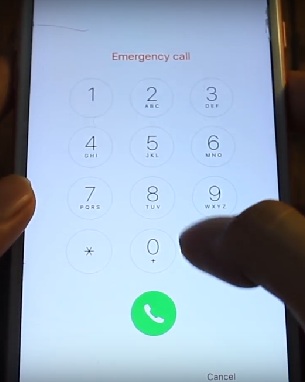 Step 15: Dial and call 9116.
Step 16: Finally dial and call 911.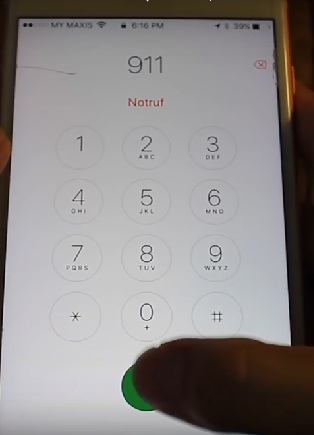 Step 17: Wait for some time and your iPhone will get unlocked.
This is a very simple trick to do a lock screen removal on your iPhone. But keep in mind it does not always work on every iOS device.
Conclusion
This article is a complete guide to educate you on how to bypass the lock of your iPhone if you get locked out of it. We have introduced 4 ways to achieve that result. The first one is iTunes; it is capable and very effective. Unfortunately, certain conditions have to be fulfilled to use this app. Another one is iCloud but you need to activate the "Find My iPhone" feature beforehand to use this feature. You can also try tricking Siri to unlock the device but this may not work on every device. If all of these apps seemed to be not working then you can take the high road and use the mentioned third-party tool called Tenorshare 4uKey and it won't disappoint you. It is the best and our winner in this article!