2 Useful Ways To Get US Cellular iPhone Unlock
by Sophie Green Updated on 2021-11-15 / Update for Unlock iPhone
Are you confused about how to unlock U.S. cellular iPhone? The process can seem to be super chaotic but don't worry, you can follow our comprehensive guide and find the way that works perfectly for you.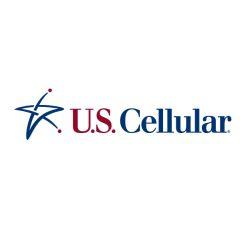 Part 1: FAQS Before We Start the Us Cellular iPhone Unlock 
You might want to know about codes and questions related to the process before initiating the US cellular iPhone unlock. Given below are some of the frequently asked questions.
What Is U.S. Cellular Unlock Code
A U.S. cellular unlock code, also known as the Network Unlock PIN (NUP) or the Network Control Key (NCK), allows the user to unlock their mobile phone from the original network. Codes that are given by network carriers based in the U.S.
Can U.S. Cellular Unlock My Phone 
The answer to this question depends upon the status of your device. If your device is associated with a good standing account or has zero balance without any reports of theft or misplacement, then U.S. cellular might be able to assist you in unlocking your phone.
Can I Unlock a blacklisted Phone
It is possible to unlock your black listed phone. But you will have to gather data to prove the legitimacy of your phone. Many national and international networks might not allow you to use a blacklisted phone. As a result, even after the unlock, your phone might be dysfunctional. 
Part 2: 2 Ways to Get Us Cellular iPhone Unlock 
If you want to unlock U.S. cellular iPhone, then we have two simple ways that can assist you in the process. 
Way 1: Contact Carrier to Start the Us Cellular iPhone Unlock
You can start with tracing your carrier. Most of the carriers will look forward to assisting you and will not demand any fees in return. There are certain perquisites to avail assistance from the carrier:
Your device must not be blacklisted.
Your device must be registered on a U.S. carrier.
Your device must be fully paid off.
Here are steps to initiate U.S. cellular iPhone unlock:
Contact your carrier via call or use the website chat option.
They will either automatically initiate the unlock process or send you updates about the same.
Stay alert about the notifications and do as directed to complete the process.
Way 2: Use Third-Party Service to Begin the Us Cellular iPhone Unlock 
If you wish to speed up the U.S. cellular iPhone unblock process, you can reach out for third party assistance. The third-party tool may charge you a certain fee, but unlike the free service by U.S. carriers, here you will not have to wait for 15 days or keep up with multiple alerts and notifications.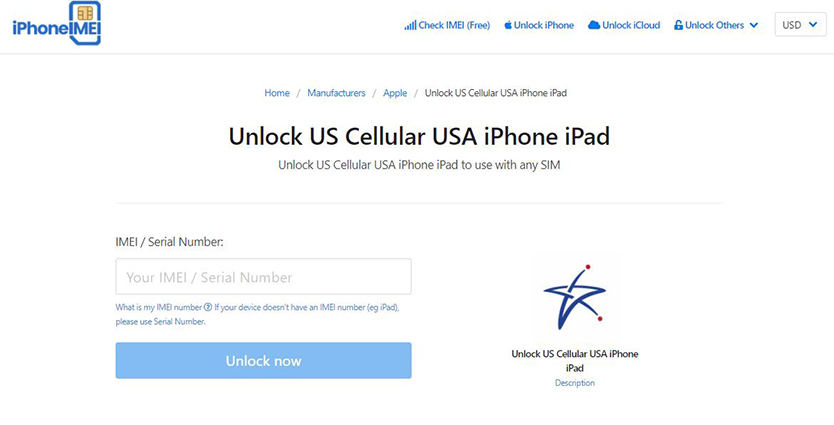 To use the third party unlock tool, you need to have your IMEI number handy. Type *#06# on your mobile, and the IMEI number will be displayed on your screen.
You will have to fill out your country details, carrier details, mobile information and other relevant details to initiate the process. You can make a card payment to use the tool, and the rest will be taken care of by the service you are using.
Note: Make sure you read the terms and conditions carefully. Stay aware of fraud sites and cross-check the authenticity of the third party tool before you enter sensitive details or payment information on the site.
Bonus Tip: Can We Unlock iPhone Without Passcode 
If you have forgotten your iPhone passcode and are stuck wondering what to do,  Tenorshare 4uKey might turn out as the best solution for your problem. It is a user-friendly application that can assist you in unlocking your iPhone without a passcode. The unlocking process will erase all data on iPhone, so do remember your iPhone firstly.
Follow the steps given below to unlock iPhone screen lock: 
Download and launch Tenorshare 4uKey on your PC.

Connect your iPhone to PC via a USB cable, and choose Trust when the notification pops up.

Tap on Next in the interface and download the firmware package.

Click on Start to Remove after downloading the firmware package successfully.

Remove iPhone screen lock successfully, now your iPhone is back to factory settings. You can restore your phone from backup.
The process is easy and does not include any confusing steps. All you need is an uninterrupted connection between your phone and device and Tenorshare 4uKey installed in your system.
Conclusion
U.S. cellular iPhone unlock is a simple process, but it requires you to be aware of the steps. Make sure that you purchase a device with a clear history and contact the right places to get professional assistance. If you get cellular iPhone unlocked but the mobile network is not available, here is the fix!