4 Different Ways to Master Reset iPhone
by Jenefey Aaron Updated on 2020-01-13 / Update for iPhone Tips
Although some of you may feel that master resetting an iPhone is not an ideal thing to do, it becomes essential when you need to troubleshoot issues in your iPhone's system. Master reset in a general sense means factory resetting your phone, which is wiping off all the data in your phone which you have acquired since the time you got it. In many scenarios when you have to sell your iPhone or you have to take it to the service centre, it is essential that you perform a factory reset on your iPhone. But this, of course, should be done after creating a backup so that you don't end up losing all the data permanently. This article speaks about 4 unique ways in which you can easily master reset iPhone in a hassle-free way.
Part 1: What Is Master Reset?
Master reset or factory reset is the process of restoring the software of any electronic device, in this case, iPhone, to the state in which it originally was by wiping off all the existing data stored in it. By doing a master reset the entire system is rebooted and is eventually set to the factory settings. After performing a master reset, your iPhone will be as good as a new one.
Part 2: 4 Ways to Master Reset iPhone
There are four different ways in which you can master reset your iPhone, each unique in its own way. You can try any of these methods to perform a factory reset on your iPhone.
Way 1: How to Master Reset iPhone in Settings
This is the easiest and most used way to master reset iPhone 6 and the other higher versions.
Step 1: After going to "Settings" option, select "General" settings.
Step 2: Tap on "Erase All Content and Settings".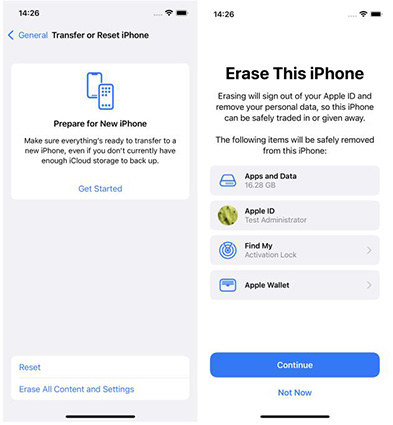 Step 3: Comfirm the process by entering your passcode and tap on "Erase iPhone."
Your iPhone will then be reset to its factory settings.
Way 2: How to Master Reset iPhone without iTunes/iCloud/Passcode
Tenorshare 4uKey is an easy to use software which has been designed to effectively perform master reset on iPhone in the most convenient way possible. It does not require the use of iTunes, iCloud or even the security passcode to perform the reset. Follow the steps below to know how to master reset iPhone using the most recommended software.
Step 1: Take your PC or Mac and download and install Tenorshare 4uKey and launch it on Mac/PC.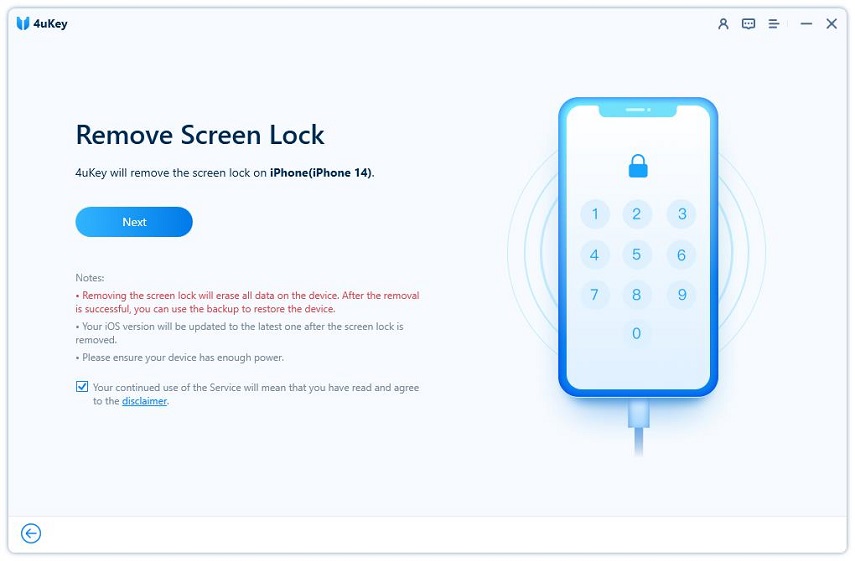 Step 2: Connect your iPhone which has to be reset to the computer and click on "Start".
Step 3: Download the latest firmware package by first saving the storage location and then clicking on "Download".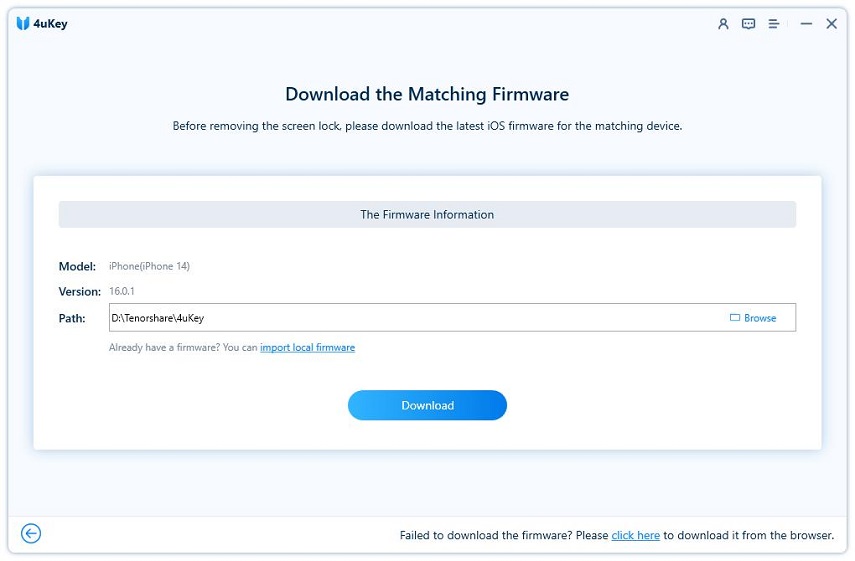 Step 4: After the latest firmware is downloaded, click on "Unlock Now".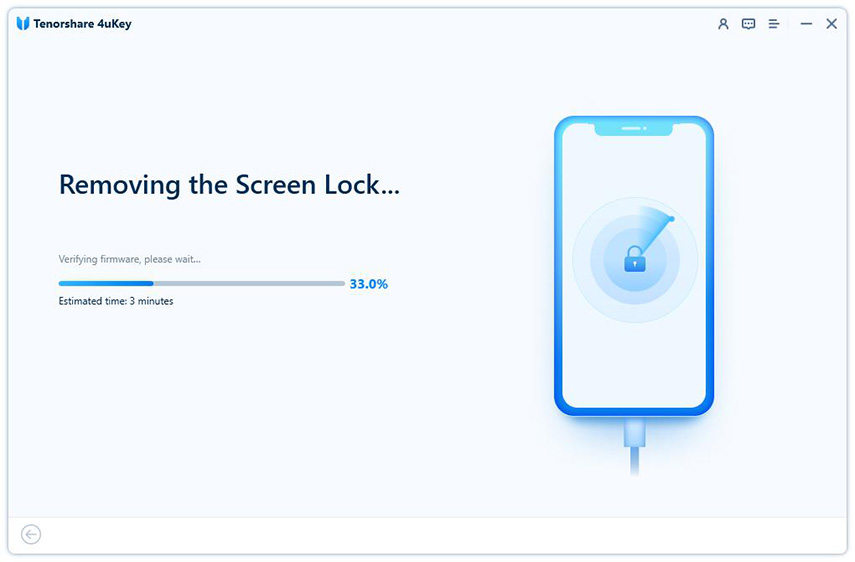 Your iPhone's data will be completely erased once the master reset iPhone 7 is done. You can now set up and customize your device by setting a new passcode, Face ID, Touch ID and all other settings and you can restore the device's data from the latest backup.
Way 3: How to Master Reset iPhone Using iCloud
To use this option, "Find My iPhone" on iCloud has to be enabled. If you want to know how to do a master reset on iPhone with the help of iCloud note the following steps.
Step 1: Take a different device or a laptop/PC and navigate to icloud.com/#find.
Step 2: Sign in using your iCloud Apple ID.
Step 3: At the top browser window, click on "All Devices" and select the device which has to be unlocked.
Step 4: Click on "Erase iPhone" to wipe off all the stored data.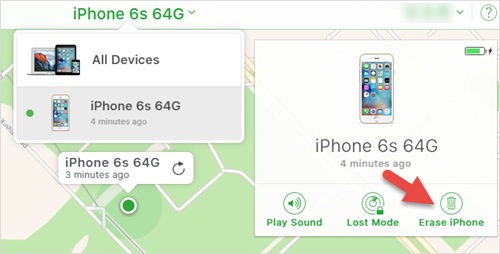 By choosing a recent backup of your device, now you can restore all the wiped off data from your phone.
Way 4: How to Do a Master Reset on iPhone with iTunes Restore
This method is the most well-known method to master reset iPhone. Read the following steps to know how do you master reset an iPhone to factory settings using iTunes.
Step 1: With the help of a USB cable connect your iPhone to your laptop/PC.
Step 2: Launch iTunes on your PC/laptop and select your iPhone.
Step 3: After this, click on "Restore iPhone" from all the options available in the summary panel.

Step 4: iTunes will confirm again whether you want to restore iPhone to factory settings. Click again on "Restore & Update" to start a master reset.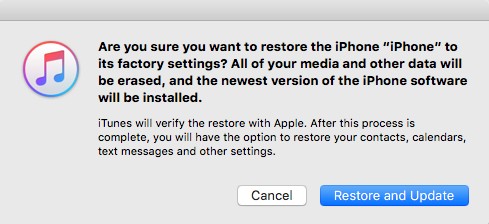 All the data will be erased and your iPhone will be reset to its factory settings.
Conclusion
This method of completely resetting your iPhone to factory settings should be used only when you wish to sell your phone or if it is showing critical operational issues. Once you perform factory reset, the latest iOS version will be installed on the phone. All your data can be easily restored from the latest backup. Tenorshare 4uKey is the most recommended software to easily and conveniently perform master reset on iPhone. Go for it!
Remove Any Password in Minutes
Remove Apple ID or iCloud account on iPhone/iPad without password
Remove screen time passcode in 3 simple steps
Fix disabled iPhone/iPad without iTunes or iCloud
Find and view stored passwords on iPhone and iPad