How to Unlock Your iPhone Without SIM Card
by Jenefey Aaron Updated on 2019-07-25 / Update for iPhone Tips
There are times when users need to switch carriers due to various reasons such as: going abroad, living in the area with poor receptions, want to change to cheaper providers, etc. Having a locked iPhone won't make it easier for you to switch carrier. Fortunately, there's an easy way to unlock your iPhone, even without the SIM card.
Part 1: Steps to Unlock Your iPhone Without SIM Card
One important and necessary step in the unlocking your iPhone step is to insert the non-accepted SIM card into your iPhone before connecting it to the internet (either via Wifi or iTunes on an internet-connected computer). But what if you don't have the SIM card? You still can unlock the iPhone, but there are several extra steps that you need to do.
1. Start by backing up your iPhone - You can use iCloud or iTunes for backup. Open iTunes on your computer, connect the iPhone and select it in iTunes, then click Back Up Now.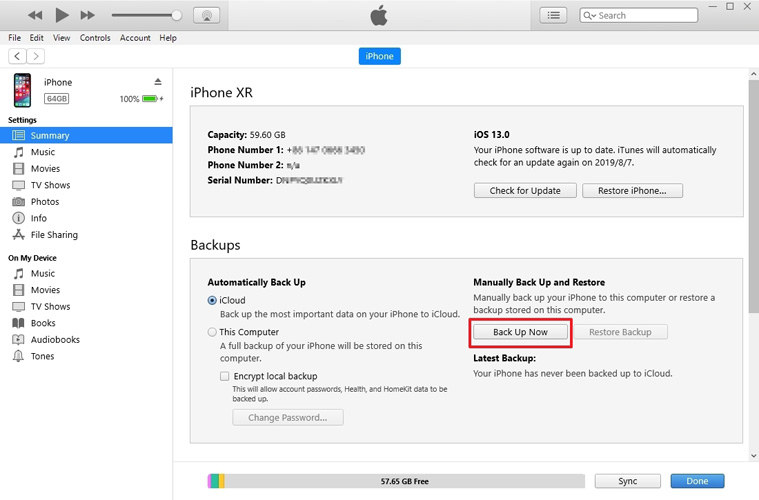 Tip: If you are seeking for a more fexible way to backup your data, Tenorshare iCareFone allows you to selectively backup iPhone data
Connect your iPhone to computer and open iCareFone, in "Backup & Restore" function you can select data types for backup.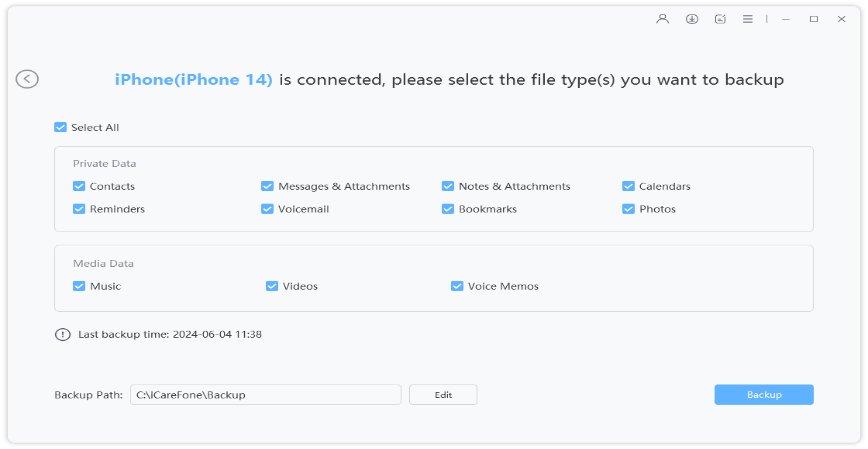 2. After the backup is complete, erase the device by going to Settings - General - Reset - Erase All contents and settings menu on your iPhone. Please note that you would need to enter your passcode before you could continue with the process.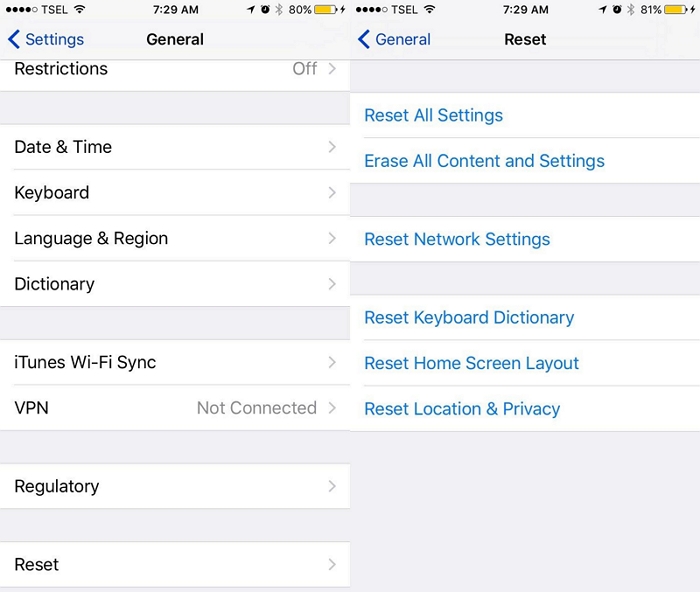 3. After the device is completely erased, which will take some time to finish, you will go back to the set-up screen. Complete the setup process, and you are ready to restore the iPhone.
4. Launch iTunes on the computer where you keep your backup from the first step, connect the device and select Restore Backup in iTunes.
5. Choose the backup that you want to restore and click Restore.
6. Wait for the process to complete and don't disconnect the iPhone until everything is finished. Depending on how big the size of your backup, the restoring process could take a couple of hours to complete. Congratulations! Your iPhone is unlocked and ready to use.
Looking at how tedious the unlocking process without SIM card, it's advisable that you wait until you have the new SIM card ready before you began unlocking your iPhone.
Part 2: Two Options to Unlock Your iPhone with SIM Card
Unlocking your iPhone with SIM is a more simple process. There are two options that you can choose. Let's look at them one by one.
Get the Help from Your Carrier
The easiest and the most recommended method is to get help from your carrier to unlock your phone. They might hesitate to do that, and you might have to go through hoops in the process; but as long as you give them the solid reason, you will get it done. Please note that if you are under unfinished contract, you might have to pay the penalty.
Each and every carrier has different policy and way of work, so it's difficult to describe them one by one. So do your research then visit the customer service center and start from there.
Use SIM Unlock Service
Some online SIM Unlock services such as UnlockBoot, UnlockRiver can help you unlock your iPhone. Their service is not cheap, but if you need to unlock your iPhone and you have no other option that you can use, it's worth paying the fee.
1. UnlockBoot
To use UnlockBoot service, follow step below:
Choose official carrier/country for the device.
Choose Phone mode > Service > Enter IMEI. Then wait to receive a confirmation email.
Place non-original SIM card and connect your iPhone to iTunes or put in the unlock code received by email.
2. UnlockRiver
To use the service, you need to prepare few things:
First, you need your phone IMEI number. You could get it by dialing *#06#, and the 15 digit number will be displayed on the screen. Please make sure that you write the number down and keep it safe.
Go to UnlockRiver website and fill in the complete information about your phone, such as carrier, manufacturer, phone model, IMEI number, and email address to send the unlock information. This service can unlock many kinds of phone and not just iPhone.
After you put all of the necessary information, click the Unlock Now button, and you will get the payment information.
After you pay, you will get the email notifying you that your phone has been unlocked. Follow the steps described in the email and you are done.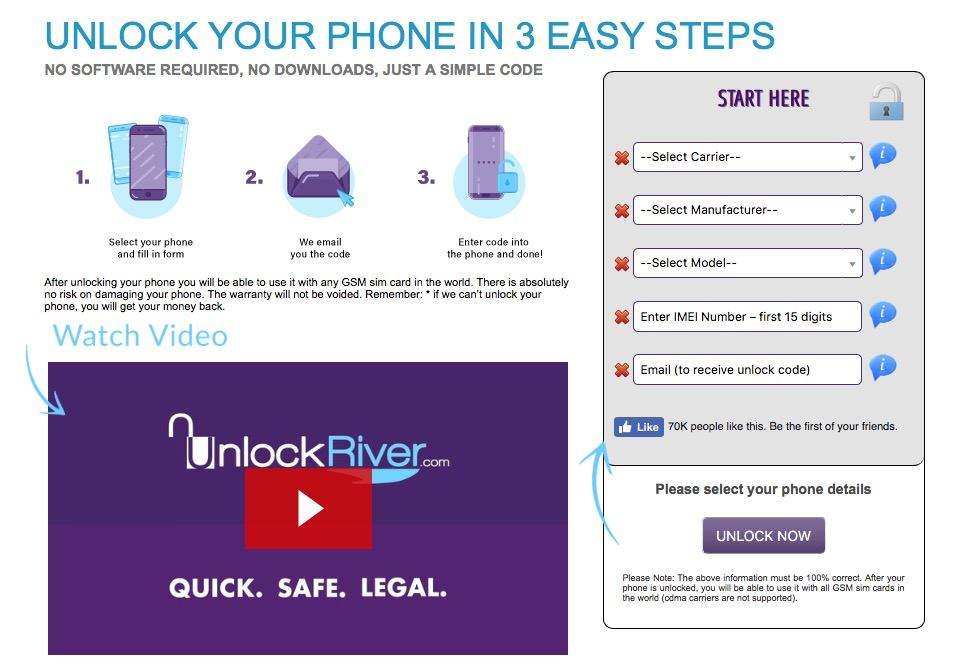 So we have listed the way to unlock iPhone with or without SIM card. If you think it is helpful, share this article with your friends.