How to See Snapchat Conversation History in 2023?
by Sophie Green Updated on 2021-12-30 / Update for Android Data
How do I see old snapchat conversations?"
- User From Quora
As we all know, when it comes to Snapchat, the messages are deleted within a span of 10 seconds right after you've seen that particular message. But there are times when we have shared some memory with our contacts and wish to relive that memory again, on a later date, just by going through the old messages. Connecting, right?
For this reason, we have specifically tailored this post on how to see snapchat conversation history. So what are you waiting for? Let's get started!
Part 1: How to See Snapchat Conversation History And Print It Out?
Without much ado, let's unveil the top 3 snapchat history viewer ways in a step by step tutorial. Here we go!
Way 1: Using Spyic Snapchat History Viewer App
Spyic is one of the most sought after smartphone monitoring app with which you can easily get hold of the messages being sent or received on the target device. Not only Snapchat, you have complete control over the target device be it to monitor other social media apps or monitoring any other apps or messages or call logs etc. Now, that you know what this app is capable of, here is the step by step tutorial about this app.
Step 1: Head to official website and sign up for a premium account. You'll receive an email with which you can access the control panel. Hit on "Start Monitoring" button over the same email and then, you need to punch in all the necessary information about the target device.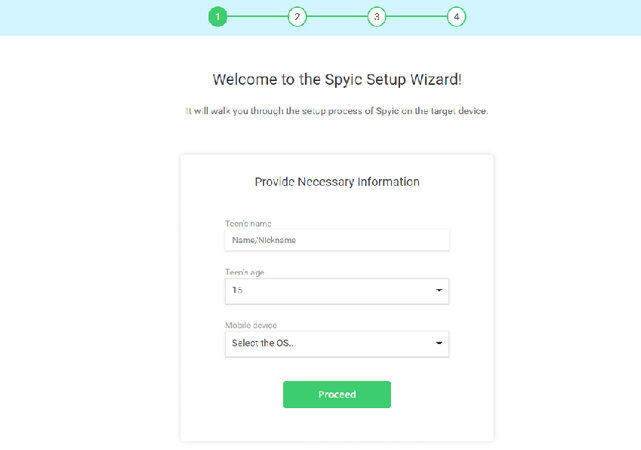 Step 2: Once done, you'll then be asked to key in the iCloud account details (configured with your target device) followed by selecting the iOS device that you wish to monitor. That's it, you're done with the setup phase.
Note: Make sure that the Two Factor Authentication is disabled is the first place.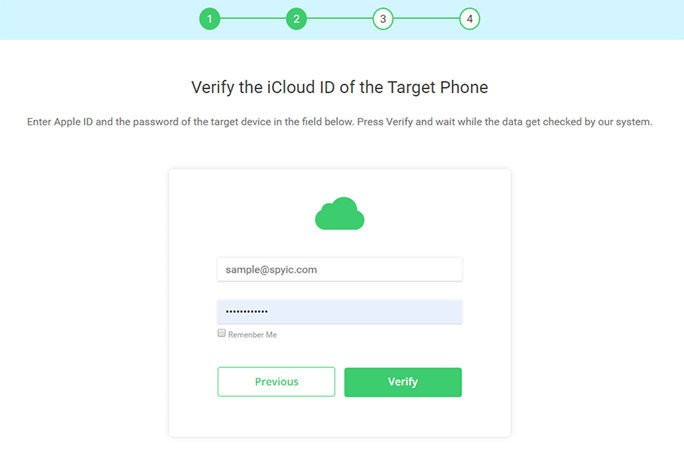 Step 3: Lastly, you need to wait for around 10 minutes and the data will start piling up on your screen.
Way 2: Using mSpy Snapchat History Viewer App
A yet another way to monitor Snapchat messages is via mSpy. Now, as the name suggests this powerful tool can help you keep an eye on almost anything happening over your target device. Be it monitoring Snapchat messages or any other social media app or photos or videos. Here's what you need to do if you wish to see snapchat conversation history.
Step 1: First things first, you need to sign up for a premium subscription plan of mSpy depending upon your requirement. Then, you'll have an email from mSpy team enclosing your login credentials to the control panel and the download link of the app along with the step by step guide.
Step 2: Download the app and set it up using the step wise tutorial received with the app link. Once done, you will then be able to monitor almost anything over the target device.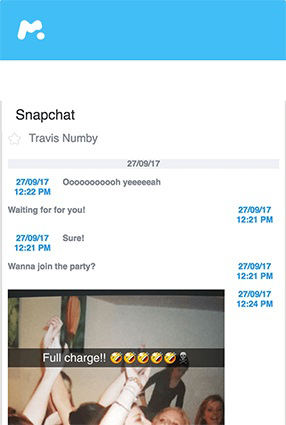 Way 3: Using MobiStealth Snapchat History Viewer App
The third way on our list of how to see snapchat conversation history and print it out is to make use of MobiStealth. This app is specifically designed to work in the background without affecting the working of any other apps running on the target device. The app is absolutely safe to use and going by the name it works in full stealth mode, implies that the user will not be able to detect it.
Step 1: For this method too, you need to acquire a paid subscription plan as per your requirement. Then, you need to fill out the necessary information about the target device followed by signing in to the iCloud account of the target device.
Step 2: Once done, you can easily get started with monitoring all sorts of activities be it Snapchat messages, Facebook messages, location, calls etc.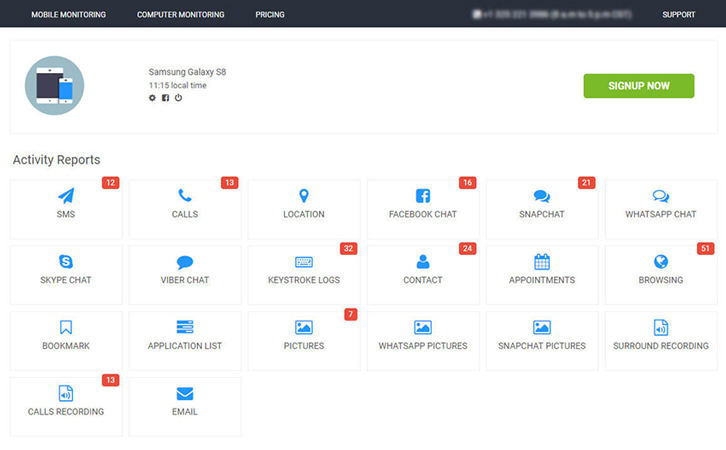 How to Print out the Snapchat History
It's now time to learn how to print out the snapchat history. Here's the detailed tutorial for your convenience.
Step 1: Visit the link: https://accounts.snapchat.com. Then, you need to login into it using your Snapchat username and password followed by selecting "My Data" option.
Step 2: You'll now have a new screen where you need to click on Submit Request button followed by signing in again to your Snapchat account to prove your authorization.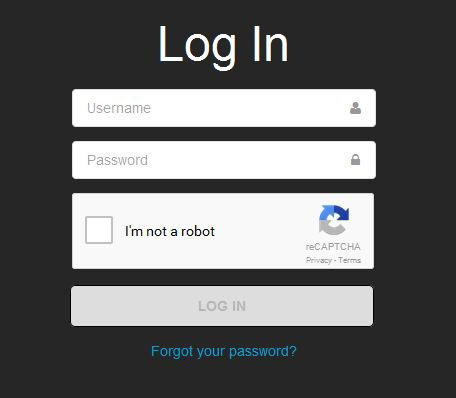 Step 3: On the next screen, you'll be able to see "your data is ready", hit the link next to it to download it. Then, open the downloaded ZIP file and open the "Snap_history".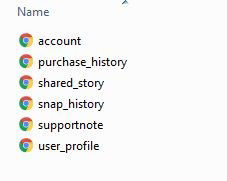 Step 4: The detailed history will be right there on your screen, you can then proceed to printing it by hitting the "Ctrl + P" buttons on your keyboard.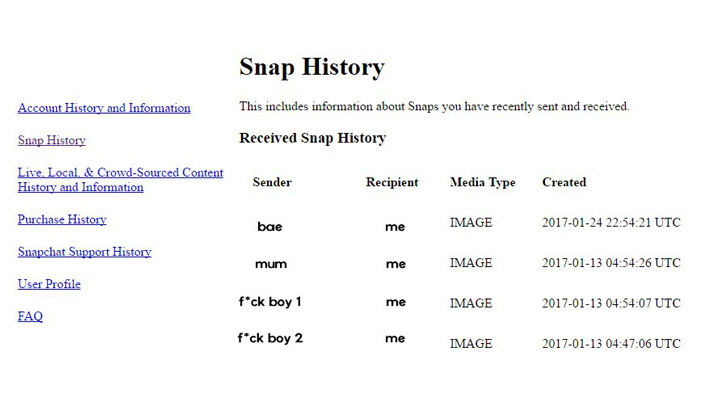 Part 2: How to See Snapchat Conversation History without Them Knowing?
Here's a new and fairly effective technique with which you can easily see snapchat conversation history without them knowing. For this you must understand that the snap isn't considered open until you slide the snap all the way through and release it then.
So you just need to make sure to slide the snap close to the end of the screen and then slide it back after you've watched it. But yes, ensure not to release it anytime earlier or it will be notified to the sender.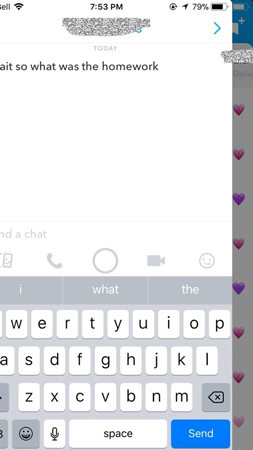 Extra Tips 1: How to Backup Snapchat Chat History?
Well, we all know that backing up data is extremely necessary in the modern time as you have so much of important data that you may require anytime. Especially when it comes to backing up Snapchat chat history, we have just the tool, Tenorshare iCarefone, which you require to help you back up the chats without a hitch. Want to know how? Here's the detailed tutorial on how to back up Snapchat chat history with Tenorshare iCareFone.
Download and install Tenorshare iCareFone on your computer. Launch the tool afterwards and select the "Backup & Restore" option from the top.

You will see all the files on this screen. By default, all the data will be selected. Click "Backup" to back up all or select the files you want to backup.

In a short while, the backup process will be finished.
That's it, within a short span of time the backup will be completed.
Extra Tips 2: How to Find Deleted Snapchat Messages?
Oh, you have accidentally deleted or cleared chat history with one of your contacts on Snapchat. Or may be, you did it intentionally but didn't realized that you may need it in near future. Well, worry not, whenever you "Clear conversation" over your Snapchat app, it doesn't actually deletes your entire conversation, instead it simply removes it from your chat lists. So now you may wonder how to find deleted Snapchat messages that are not really deleted. Here's what you need to do when it comes to how to see conversation history on snapchat.
Get into the Friends list of your Snapchat account. Then, search for that friend's contact head whose conversation you just cleared. Hit on it and voila, all your messages are right there.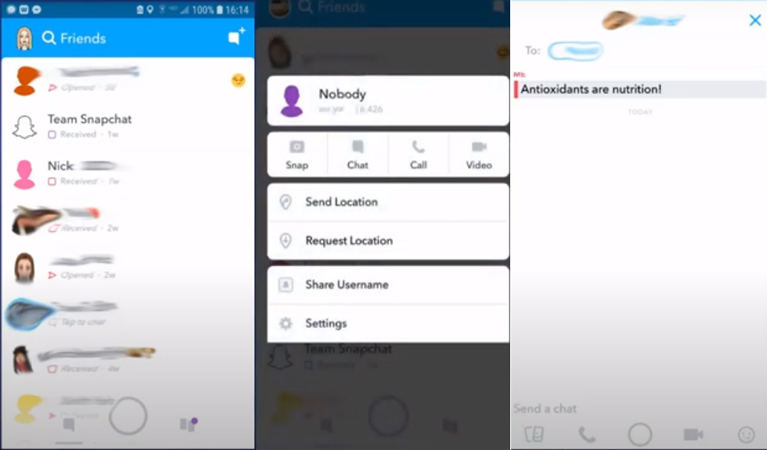 Final Words
So that was all about how to see snapchat conversation history, be it when you've deleted the chat history on your own or when the snaps got disappeared on their own. We now believe that you have full understanding on how to view snapchat conversation history and would appreciate if you share this post with your friends and family, if you find it useful.