Top 10 Apps for Rooted Android Phones and Tablets
by Jenefey Aaron Updated on 2019-08-29 / Update for Android Recovery
Rooting, with no doubt, makes an Android device overcome its limitations and perform other operations that are otherwise inaccessible to a normal Android user. You will have adequate reasons to root your Android phone. In addition, many great apps that require root access will be available. The following are the top 10 Android root apps available.
If you haven't rooted your phone yet, you can check out our tricks on how to root. After that, you can feel free to download these best apps for rooted Android and gain all it potential.
Brief Info for Best Android Root Apps
1. Titanium Backup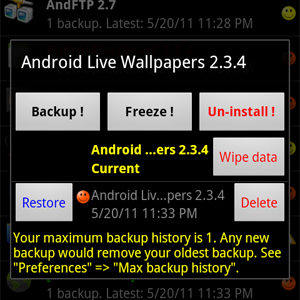 There isn't simply a better application out there for root users. For those new to rooting, Titanium Backup is essential for dealing with their apps. Here are the 2 most attractive features: freeze apps, prevent them from running, and backup apps that anyone experienced said are important. What's more, it can sync backups to cloud storage, uninstall system apps. I suggest you get this No.1 Android root app to download and try.
2. Superuser
Superuser app is the first app anyone should have once your phone is rooted. With Superuser installed, any app that needs root privileges to run will have to ask permission, and a window that displays the option to allow or deny the privilege will pop up. It is usually installed automatically while rooting your device while some root exploits don't have it included. It can be downloaded for free from Google Play Store.
3. Tenorshare Android Data Recovery Tool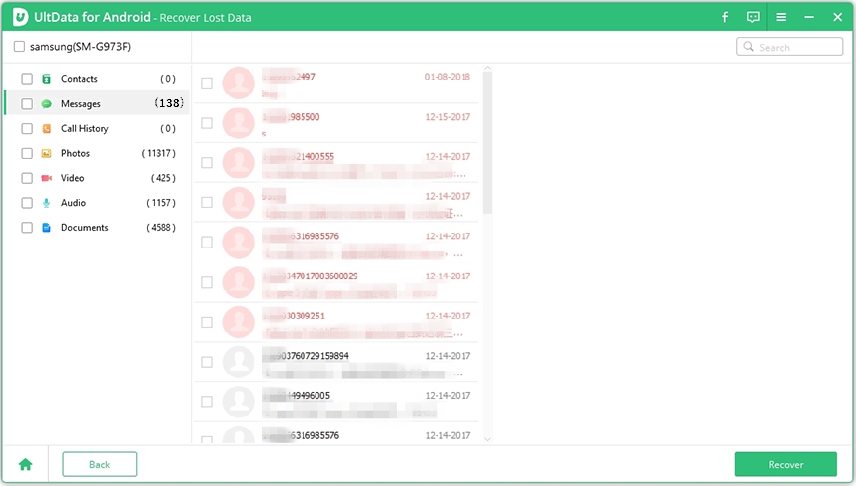 One of the biggest problems for unrooted Android phone is unable to recover lost contacts, SMS, photos, since almost all data recovery tools only access the rooted device. With a rooted Android phone, you'll never be afraid of this, you can feel free to use the best data recovery tool for Android from Tenorshare to get back all lost data.
4. Greenify
Featured as one of Android Authority's Top 3 Best Root Apps, Greenify can be a fixer for Android phones and tablets that are becoming slower and battery hungrier after lots of apps installed. With it, your device can run almost as smoothly and lastingly as it did the first day you had it. Greenify also helps you identify and put the misbehaving apps into hibernation when you are not using them, to stop them from lagging your device and leeching the battery.
5. ROM Manager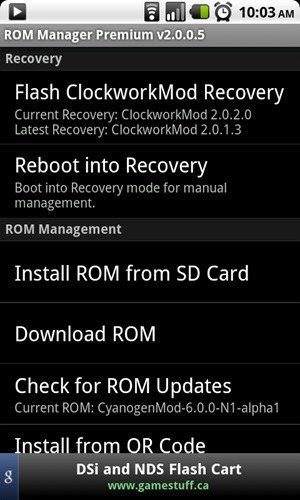 ROM Manager is the must-have rooting app for Android. It allows you to flash almost any ZIP to your phone, whether it is a kernel, ROM, app package, or radio image. ROM Manager does this through Koushik Dutta's ClockworkMod Recovery (Koush, coincidentally, is also the author of ROM Manager). Once a ROM or other flashable ZIP file is selected, ROM manager will automatically reboot your phone and flash it through ClockworkMod Recovery.
6. Trickster Mod
Trickster Mod is an awesome app. It is one of the few apps that allow you to overclock your GPU while having the combined functionality of many other apps in one convenient application. You can download it for free.
7. Tasker
Tasker itself doesn't need root privileges to run, but some of its impressive features do. It can practically automate your entire phone, from Settings to SMS. Rooting your phone is the only way to give it that kind of access.
8. ROM Toolbox Pro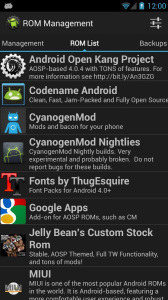 As one of the best and must-have Android rooted apps, ROM Toolbox Pro combines all the great root apps into one monster app with a beautiful and easy to use interface. ROM Toolbox Pro has every tool you need to make your Android device fast and customized to your liking. Over 14,000 people gave it a full 5 star review.
9. Solid Explorer
Solid Explorer is the nicest looking file manager. The app provides you with two panels when positioned in the landscape view. This means that you can simply copy-paste or move any file from one panel to the other without the fuzz of remembering the path of the locations separately. It also has additional features like FTP connection, etc.
10. SoftKeyZ
Bored of the normal look of your navigation buttons? Want to add some colors to your screen? Go and try this app. It can personalize your navigation buttons (soft keys) into many different styles. It has 150+ themes to choose from.
If you recommend any other Android apps for rooted device, be sure to leave them in the comments below and we may add them to the post.