How to Boost Internet Speed on Android Phone/Tablet with Best Ways and Apps
by Jenefey Aaron Updated on 2020-03-09 / Update for Android Data
"Hello, I have a Samsung Galaxy S6. But it is running slowly especially when I use the internet. The bad speed of mobile internet is really annoying. Any ideas to boost internet speed on Samsung?"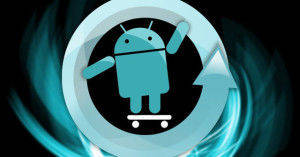 Wanna update the status on Facebook on your Android phone but the mobile internet connection doesn't allow? Watch a YouTube video online through smartphone but it suddenly got stuck because of a sluggish internet speed? No worries, you can increase internet speed on your Android phone or tablet. Several tips and apps are listed in the following.
part 1: Top 5 Ways to Boost Internet Speed of Android Phone/Tablet
1. Clear Cache of Your Android Phone or Tablet
When the cache memory is full, it slows down your Android device, and then slows down the internet connection speed. So you should form a good habit of keeping cache of your phone clear for faster mobile experience.
2. Close or Delete Unnecessary Apps
Running unnecessary apps uses Android processor and lay a heavy burden on processor, which reduces internet speed. Thus, close all unnecessary apps before using internet and uninstall apps you are not going to use can do the trick for you to gain a higher internet speed.
3. Choose Loading Maximum Data Optio
You wouldn't notice this setting in your Android phone. In Wireless and Network settings of your android phone, you find GPRS transfer prefer. There you have to select "data prefer" instead of "call prefer". It will lead to change in internet speed.
4. Switch to 3G or 4G Network
3G, or even 4G network speed is always much faster than 2G. So switching to 3G or 4G can boost internet speed on your Android phone or tablet.
5. Select a Fast Web Browser for Your Android Phone
The web browser of your Android mobile phone also plays a very important role in increasing your internet speed. There are lots of mobile web browsers available on Play Store but you should choose only fast web browser. Some of the web browsers including Opera Mini, UC Browser and Chrome for Android are very fast. If you use these mobile browsers in your Android phone, you will feel the fast browsing experience than ever before.
Besides these tricks, there are also various Android apps available to enhance the internet speed in Android. Continue to read the next part to know some internet speed booster apps for Android.
Part 2: Best Apps to Increase Internet Speed on Android
1. Internet Booster & Optimizer
Internet Booster & Optimizer is one of the best internet speed optimizer. It comes with a series of commands that priorities the browser among the other applications that are using the internet. It is useful because it manages all the factors that are required to run the internet smoothly. And also it stops all the secondary back end apps that are eating up your data services, flushes DNS and cleans RAM to make sure you are getting the maximum possible speed provided by your service provider.
2. Internet Booster
Internet Booster claims to boost up your slow internet speed by 25%-50%. It helps clear the DNS cache, change Android files settings and speed up downloading your files, better video pre-buffering for example in YouTube application, faster opening websites by short time of refreshing.
3. Internet Booster (Root)
This app uses a different method for increasing the internet speed. It basically changes the configurations of system ROM to boost the internet speed to 40%-70% higher than before. But you should note that Internet Booster (Root) only works with rooted Android device. So root your Android device if you need run this app.
4. Faster Internet 2X
Faster Internet 2X can increase your Internet speed up to 2 times than its normal. It uses some special scripts to boost your internet speed. it also improves signal receptionWorks with both rooted as well as non-rooted phone.
5. Internet Speed Master
The app adjusts the TCP/IP settings by modifying the system files to improve the Internet speed of one's Android device. It is advised to make a backup of your device's content before trying this app in case of losing Android data. It is designed for almost all types of ROM and can be used for all Android devices.
That's all for how to increase internet speed on Android phone and tablet. If you have other good tips, you are appreciated to leave a comment below.