Top 8 Tips to Keep Android Phone Secure
by Jenefey Aaron Updated on 2020-02-18 / Update for Android Data
Mobile viruses and malwares are targeting Android devices, which may secretly steal your personal data like bank account number. Therefore Android phone security threats are growing in number. There are plenty of risks to the sensitive information on your Android phone. That's why you need to take immediate steps to keep your Android phone safe. No worries, we have listed several tips.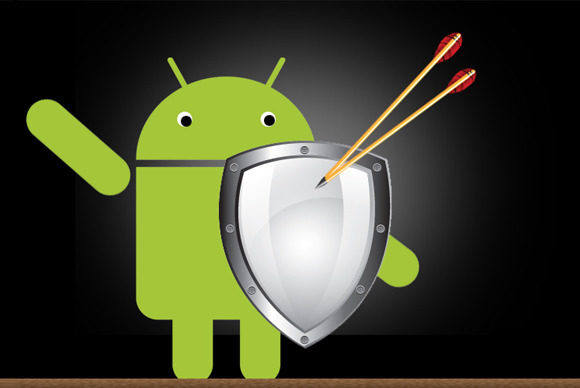 Tips to Keep Your Android Phone Safe
As for those device security threats, we should always hope for the best and prepare for the worst. Do as the following Android phone security tips say immediately.
Tip 1: Set a Screen Lock
Did you know that one-third of smartphone users don't set up the lock screen on their phones? Many stick with the default "Swipe to unlock" screen, which won't stop a bad guy or even a casual snooper. Therefore, you should first of all secure your Android device by setting a screen lock with a PIN, password, or pattern. Go to Settings > Security > Screen security > Screen lock for instructions.
Tip 2: Backup Your Date
Backups make it easier for you to recover your personal files and apps if your device is lost, stolen or damaged. You can use some quick ways to backup or take use of an app to help.
Tip 3: Install Apps from Official Google Play Store
The best way to keep Android safe from malware is to install apps from official Google Play store. Google regularly scans apps that are published in Play Store for malicious codes and removes those apps immediately. Due to strict rules and regulations getting malicious app in Google Play Store is rare.
If due to some reason you are unable to access Google Play store, do not install apps from sources that can't be trusted. They may contain malicious codes. You can download apps from reliable sources like AppBrain.
Tip 4: Pay Attention to Permissions
You may blindly click through the permissions section when installing a new application, but this is one way to spot potential threats. That new game you downloaded to kill some time may need access to your file system to work properly, but it certainly doesn't need access to your text messages or location. When installing an application, read through the permission section before agreeing to the app's terms, and if the app asks for permission to anything that seems odd, don't install it.
Tip 5: Install Antivirus Software
It will make your job easier to have an app that can handle most of the security issues. There are many such mobile security apps, such as, Lookout Security & Antivirus, and avast! Mobile Security. Keep in mind that you shouldn't let your guide down even if you have a security app, since Android malware is getting stronger and more rampant.
Tip 6: Stay Away from Public Wi-Fi Networks
Free, public Wi-Fi is, in many ways, a blessing, as it provides a fast Internet connection for your device without costing a cent. But these unsecured connections could prove disastrous for your private information. It's just as easy for a hacker or thief to connect to free Wi-Fi as it is for you, and once you're both on the same network, they can easily see almost all the information you're sending to the Internet. Hackers love to infiltrate free networks to snoop for your valuable information, like secure account logins and credit card numbers. For WiFi Security, it's best to stick with secured connections, or if possible, your device's mobile connection.
Tip 7: Lock Your Apps
It is necessary to lock your apps, especially the ones holding private information that you wish nobody but you could see. This is a second layer of security to prevent anyone from using your lost device particularly if they have managed to bypass your locked Android. You can use a free app like App Lock. This idea here is not let you lock every single app in your device, just really data-laden ones like your email apps or file managers.
Tip 8: Install a Remote Wipe/Lock App
If an Android device is lost or stolen, it is sensible to have a way to wipe or lock it. There are apps available from Google Play that will do just that, reacting to either a command from a web interface or via text. Popular remote wipe and lock apps include Cerberus and Avast Mobile Security.
These are tips about how to keep your Android phone safe. Try to use them, or if you have other better ways, you are appreciated to share with us!