Pokémon Go Battle League: The First Step To Be A Pro
by Jenefey Aaron Updated on 2022-03-29 / Update for change location
Pokemon go is a popular game everybody is wandering with. And when it comes to seasons like the pokemon go battle league, we just go heads over heels. Are you prepared for this season of mind-wrecking challenges and battles? Here we go!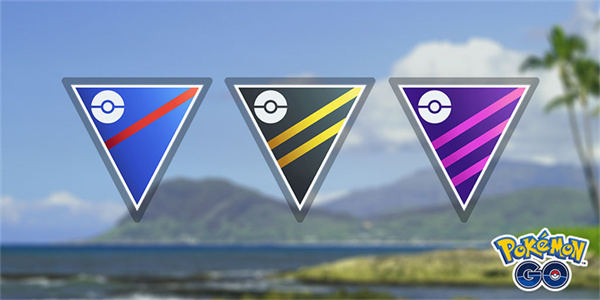 Part 1: What Is Pokémon Go Battle League 
In the arena of Pokémon Go, Pokémon go battle league is the game's PvP mode that lets you compete with players worldwide. The season comprises three leagues, the Pokémon go great league, the ultra-league and the master league. 
The Pokémon go battle league is a wonderful opportunity for you to prove your might and expertise, raise your ranks and earn some sugary rewards. However, you cannot just take your mightiest Pokémon to the games. Each league has its own rules and regulations. 
For the Pokémon go great league, the catch is that no Pokémon higher than 1500 CP can enter. The outcome? It rules out most of the powerful Pokémon and wages a war between the basics. This league usually appears several times throughout the season. Similarly, the ultra-league comprises Pokémon up to 2500 CP and the master league surpasses the CP restriction.
Part 2: How to Unlock Pokémon Go Battle League 
To begin this adventurous journey, you must unlock the battles on your Pokémon go account. The method is quite simple, and once you're on it, there is nothing between you and a season full of challenges, battles, wins and losses, not to miss out on the rank ups and rewards. Let's have a look at how to unlock battles for your Pokémon go battle league easily in these steps.
Tap the poke ball icon at the bottom of your screen.
Find the Battle option in the middle.
Tap the "Battle" option.
You will enter the Pokémon go battle league.
Choose from the two options of premium or basic rewards.

Now, select the league.

Build your team of three Pokémon.
You will be matched with another trainer of your level, all the best!
Part 3: Pokémon Go Battle League: How to Build a Balanced Team in the Battle 
The key to winning and bringing home the maximum rewards lies in building a strong and balanced team. Because some leagues have CP restrictions, you may not always get the liberty to choose the Pokémon you wish. But don't worry, we have it covered. 
The key to building a perfect, matched trio is to select the Pokémon to make them compensate for each other's weaknesses. As an example, you don't want to choose all three Pokémon not immune to water attacks. This way, your entire team will be swept off by a single Bulbasaur.
Another helpful trick is to think like your opponent and predict their choices to beat them better.  For a great league Pokémon go, your go-to options can be Galarian Stunfisk, Azumarill, Trevenant, Registeel, and Walrein. For others, predicting and planning strategies are great ways. Remember; never choose all Pokémon with similar weaknesses.
Part 4: Pokémon Go Battle League: How to Increase Your Rank 
The leagues and games are all about ranks and rewards, right? The most popular way of increasing ranks on Pokémon go battle league is by playing and completing as many battles as you can. Every trainer begins at rank 1, but as you proceed, you will rank up regardless of your victory or loss. 
However, after some time, you will have to win to further raise your rank. Upon reaching higher ranks, your ratings become visible to you and you can track your performance. The highest rank is the Legend rank, which you can aim to achieve if you're determined to ace!
Part 5: Pokémon Go Battle League: Rules and Battle Restrictions 
Like every other game, the Pokémon go battle league also has some rules and restrictions that every player must abide by. The rules are to make the process smooth and fair, and comply with gaming ethics, every gamer must abide by those rules. 
Each time someone enters a Pokémon go battle league, they have to play a set of five matches
You can only play 6 sets of battles per day. This is to avoid addiction.
Only one pokemon from each species can be employed in a single battle team
Switching between pokemon resets the changes made on Attack or Defence, like buffs and debuffs.
For a Pokemon go great league, only pokemon with CP less than 1500 can be used. For ultra-league, you can use up to 2500 CP pokemon. There is no CP restriction for the master league. 
Part 6: The Best Way to Play Pokemon Go Battle League 
What if we tell you that you can play Pokemon go battle league better than before? Yes! There is a way to rank up your gaming and win more and more battles using this amazing tool. How? By changing your location! 
Many times, players and trainers suffer from location issues and poor pokemon discoveries, which later affects their performance in the battles of pokemon go battle league. Say goodbye to those days and play pokemon go with elite Pokémon you pick from anywhere in the world with the help of Tenorshare iAnyGo!
Launch the Tenorshare iAnyGo software on your PC or laptop using the authentic site. The default mode of change location opens.

Connect your iPhone with your PC using a USB cable. Unlock your iOS device and enter the procedure.

Select a location on the map or enter the GPS coordinates. Click on Start to Modify, you have been transported!
With this miraculous software, you can explore pokemon and settings from anywhere in the world! The software also has many timers and curators to keep your gameplay safe. It gives cooldown alerts to avoid over-teleporting and keeps a record of your visited places. 
Part 7: FAQS about Pokemon Go Battle League
Listed below are a few questions people often have about the pokemon go battle league. We have tried our best to have them answered here!
1. What Is Pokémon Go Great league
Pokemon go great league is a part of the pokemon go battle league season where you can participate in battles, create teams of 3 pokemon under 1500 CP and compete against pokemon trainers worldwide. 
2. Rank requirements of Pokémon Go Battle League
Every new Pokemon trainer starts at rank 1. There is no rank requirement to participate in the league. To rank up, there are certain achievements you need to complete. These are different for each level, but keep playing and you'll get there!