How to Find Lost Android Phone with Where's My Droid
by Jenefey Aaron Updated on 2020-04-15 / Update for Mobile Tracker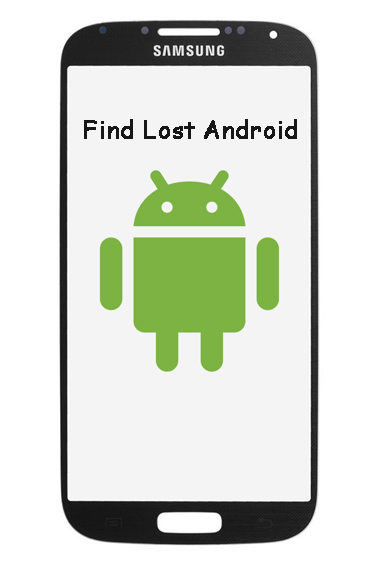 Lost your Android phone after getting out of a crowded subway or a mall? This frustrating situation really drives people crazy as all the personal information are stored in their phone. With Where's My Droid App, a professional Android phone finder developed Alienman Technologies, you can track your lost or stolen Android phone using GPS or messages easily.
What is Find My Phone App for Android?
Where's My Droid is an easy tool to locate your lost Android phone once it is out of sight. It increases the volume of your ringer when you send a message to find the device. You can also enable GPS to locate your phone if it is put of your reach.
Find phone by making it ring/vibrate
Enable GPS to locate the phone
Send out an alert with the locations when the battery gets low
Passcode protection to prevent information
White/Black list to control who can use the app via text
Notification of changed SIM card
How to Download and Use Where's My Droid
You can free download Where's My Droid App from Google store and follow the steps below to track your lost or stolen Android phone with it.
Step 1: Lock your device
Once your Android phone is stolen, the first thing you need to do is lock it. When the device is locked, all the personal information will be safe. Lock your device with a text by sending your lock attention word followed by a 4-6 digit PIN (the default attention word is "wmd lock 1234").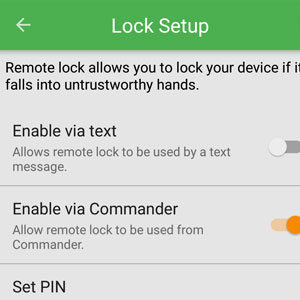 Step 2: Track phone
The easiest way to track a lost phone is using GPS location. Send a text to get the GPS locations, the default GPS attention word is "wmd gps". Click the Location tab from Commander and either quick or accurate location buttons. Keep updating the location to make sure it's not moving.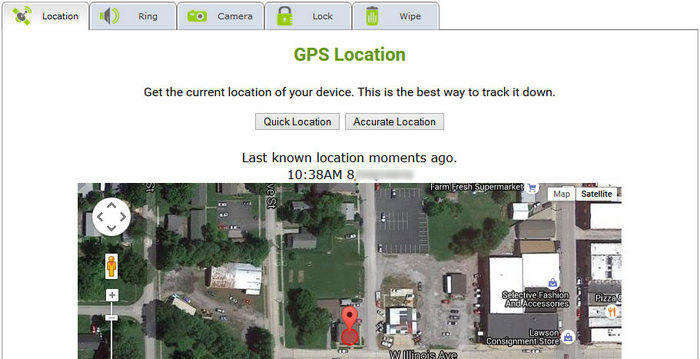 Step 3: Get back your phone
Now you can go get your phone. When you get close, you can use the ring feature to try and listen for it. If you are not sure where it is, you can use camera feature get see the surrounding of the device.
If you found the device is in someone's house or pocket, do not go there alone; call the police to help you get it back. When you found the thief is invading your information, you can send the text ""wmd wipe" to erase all the data in your device.
Note: Feel free to use the wipe feature on Where's My Droid application as you can recover all of the data and documents back with Android Data Recovery after getting back your device.
Where's My Droid is really an amazing app to find lost devices, isn't it? If you have any further question about this application or data security, leave us a message in the comment part.