Customize Your Samsung S22 Screen with 10 Samsung Lock Screen Apps
by Anna Sherry Updated on 2022-03-10 / Update for Android Tips
As a result of the effort of various Android app developers, we now have tons of lock screen apps that you can use for your Samsung device, including the latest Samsung Galaxy S22. However, some lock screen apps are more reliable and feature-packed than others.
To make it easy for you to customize your Samsung screen, here are 10 Samsung lock screen apps you must download.
App 1. Floatify
Price: Free
When it comes to Samsung lock screen apps, Floatify needs no introduction. It is a modern, clean, and easy-to-use Samsung screen app that resembles a stock lock screen. Floatify allows users to add several elements to their lock screen. These elements include notifications and weather. This app also comes with themes as well as the ability to turn on your phone once you have picked it up.
App 2. LokLok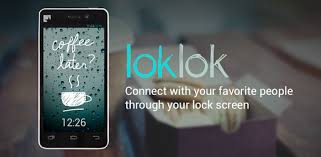 Price: Free with in-app purchases that can cost as much as $1.49
When compared to other Samsung lock screen apps, LokLok is one-of-a-kind. This is because it functions like a combination of Snapchat and lock screen. If you are using LokLok, your camera will open once you turn on your Samsung phone. With this, you can take awesome pictures, draw anything you like on them, and then share them with your loved ones without much stress.
LokLok also allows you to download amazing sticker packs and other objects that can make your lock screen look more beautiful.
App 3. AcDisplay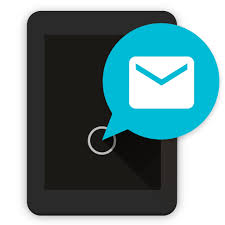 Price: Free/more features for as much as $80
AcDisplay has a similar look as the native lock screen of a Samsung Galaxy S8. However, it adds some features that make it more customizable. With this lock screen app, you can decide when you want it to work. This ensures that you don't waste the battery of your Samsung phone on unnecessary displays. In addition to this, you can open notifications on the phone without having to unlock it.
App 4. Hi Locker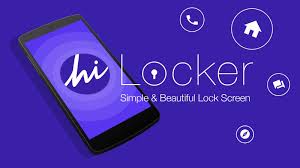 Price: Free/premium version for $1.99
Hi Locker is equipped with the basic features of most Samsung lock screen apps. This simplicity makes this app easy for anyone to use. On the lock screen, you can access your notifications, weather, time, calendar events, and lots more. If you want, you can customize the app to welcome you with different forms of greetings and comical quips.
If you are on Flickr, you can use the app to choose the wallpapers you want Hi Locker to display.
App 5. Solo Locker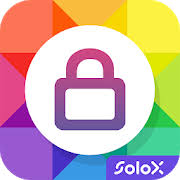 Price: Free with in-app purchases that can cost up to $5
Unlike many other apps on this list, Solo Locker is a DIY Samsung lock screen app. In other words, this app provides you with all the elements you need to create the kind of lock screen displays you have always wanted. This app has several lock methods, functional widgets as well as eye-catching wallpapers. Although Solo Locker doesn't have many special features, it can take your lock screen display to another level.
App 6. Lockscreen Widgets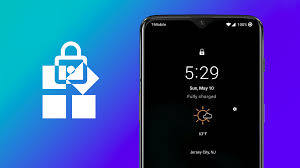 Price: $1.49
Without a doubt, this app is modern and beautiful. Even though it is new, it reinvents an old Android screen feature that allows you to add different forms of widgets on the lock screen of your Samsung phone. Using Lockscreen Widgets, you can add a widget on each page; hence, you can create as many pages as you want. This app enables you to have everything you want for using your Samsung device on the lock screen. When using this app, it doesn't have any annoying ads or costly in-app purchases.
App 7. Always on AMOLED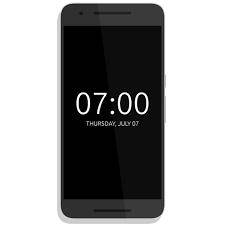 Price: Free/$1.99 or more
The fact is that this app is not your typical lock screen app. However, it boasts of having all features that you will find on any Samsung lock screen program. With this app, you will get the details of notifications, weather, time, and other elements of your lock screen. As it runs, Always on AMOLED can start doze mode. Without a doubt, this app is one of the best lock screen apps for Samsung devices with AMOLED.
App 8. KLCK Kustom Lock Screen Maker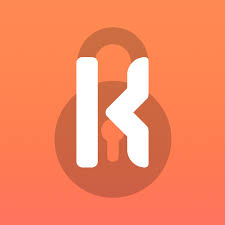 Price: Free or $4.49
As the name suggests, you can use KLCK to create your personalized lock screen. This app makes it possible for you to place different backgrounds, shapes, notifications, custom graphics, music player features, live maps, weather, etc. on your lock screen. Although the free version lacks some exceptional features, you can still enjoy using it.
App 9. Enovix KLCK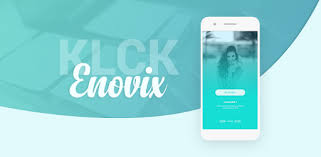 Price: $0.60
If you are looking for a simple and clean Samsung lock screen at an affordable price, Enovix KLCK should be one of your topmost choices. This tool comes with several custom lock screens that are beautified with astounding colors and animations. The simple interface of Enovix KLCK makes using the app more enjoyable.
App 10. Grace Lockscreen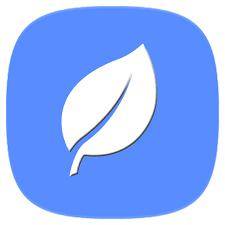 Price: $1.49
Grace Lockscreen comes with an array of breathtaking custom-made lock screens. Since it allows you to decide how you want it to display, there is no one-size-fits-all display for this app. In addition, Grace Lockscreen has different notification styles, fade animations, and background wallpapers.
Extra Tip: How to Remove Samsung Lock Screen If Forgot The Password
Have you forgotten your password? If yes, you will not be able to remove the Samsung lock screen. In view of this, we recommend that you download Tenorshare 4uKey for Android. This program helps you to get rid of the password, PIN, or fingerprint of your Samsung lock screen.
If you want to utilize Tenorshare 4uKey for Android to remove the password of your Samsung device, here are the things you should do:
Start the process by downloading Tenorshare 4uKey for Android on the computer. Launch the tool and hit the "Remove Screen Lock" option. Using a USB cable, connect your phone to the computer.

Hit the "Start" option once your phone connects to the computer. After clicking it, the program will start removing the password of your Samsung device.

Then, click "Removing the lock screen password will erase all data on the device". Tap the "Yes" button to start removing the password of your device.

After some minutes, you will get a message that says the process is successful.
With this, you can remove your Samsung lock screen even after forgetting the password. Now, you can reset the password to continue using the Samsung device securely.