How to Fix Mac Recovery Mode Not Working
I have OSX 10.8.4. I'm trying to boot in recovery mode while pressing cmd+R and it doesn't work. If I boot while pressing Option to get the startup disk, I only get the system on my hard drive. Should the recovery mode be there as well? My Mac recovery mode is not working. Does anyone know why Mac Mini won't boot into recovery mode?"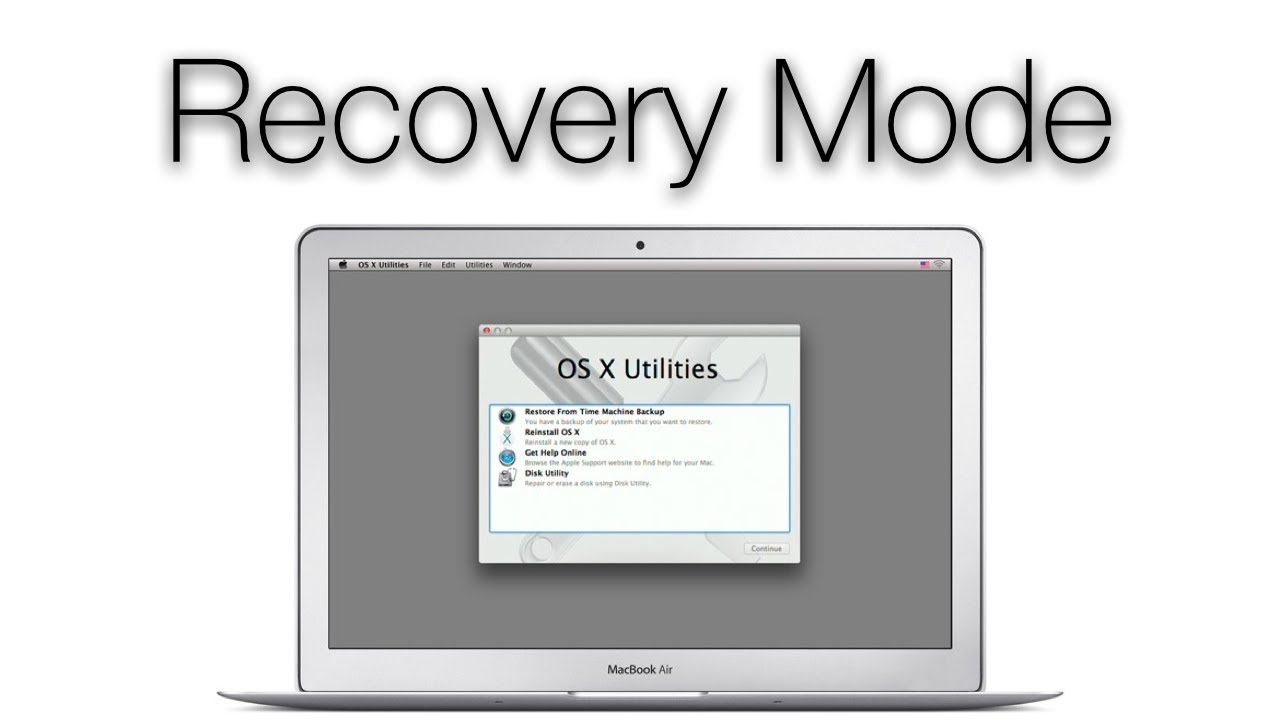 Mac users are proud of using iMac or MacBook, but things go wrong at times. Once it goes wrong, you can use Recovery Mode to fix it. However, what if recovery mode not working by accident on MacBook Air/Pro/Mini? In this guideline you are going to see how to fix Mac recovery mode not booting with several options.
What is Recovery Mode on Mac?
Mac Recovery Mode is a kind of specific pattern that loads Mac system's built-in recovery tools from a particular disk partition that holds a recovery image together with a duplication of the OS X installer. Suppose your Mac couldn't be recovered in any other way, you might as well try Recovery Mode to diagnose disk problems, get help online or install the version of OS X that ran sometime on your Mac. To enter recovery mode, you can reboot Mac and press "Command+R" when you hear the startup voice.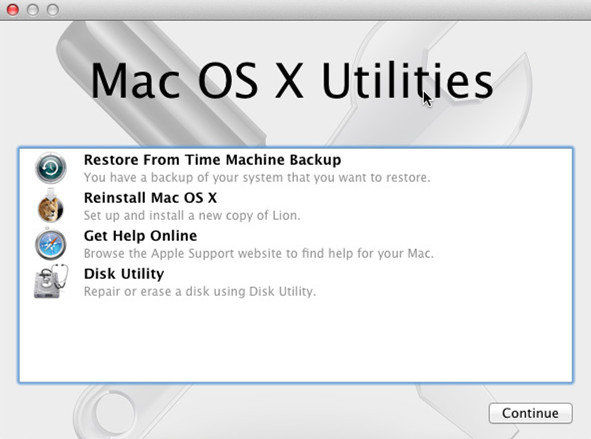 What to Do When Mac Recovery Mode Not Working
MacBook or iMac Recovery Mode is a wonderful boot choice that enables you to recover Mac. When you can't get into recovery mode using Command+R, you can refer to these approaches to fix Mac recovery mode not working.
Option 1. Time Machine
If you do have connected an external drive with Time Machine backup, then you are able to use Recovery Mode from it. This may be the sole way to get to fix at times.
Here is how to use Time Machine backup.
Reboot your Mac and tap Option when you hear the startup music.
Attach your Time Machine drive and wait for a while.
Then the connected Time Machine drive should turn come out.

Choose the Recovery Drive to launch Mac.
Option 2. Internet Recovery
If there is an opportunity to connect your Mac online, you really can attempt Internet Recovery. Just as its name shows, you need to get your Mac online.
Here is how to use Internet Recovery.
Reboot Mac and tap "Option" >> "Command+R" when you hear the startup music.
Kepp the keys until you see a globe photo and progress bar.
Select the correct wireless connection if you use the Wi-Fi online.

Wait for a while and then follow the steps to finish the process.
Option 3. A bootable disk drive utility
It is necessary for every Mac user to prepare a USB flash drive. With such removal drive, you can create and install a bootable OS X installer drive and then to fix Mac not working in recovery mode issue.
Here is how to use bootable drive.
Reboot Mac and keep taping "Option" until you hear the sound.
Attach your bootable installer drive to Mac and choose it from the pop up list.

Then your Mac will restart and you are able to fix Mac.
Option 4. Third party solutions
There are plenty of backup software such as Carbon Copy Cloner and SuperDuper. Both of them are nice tools to create Mac backups and create a complete copy for Mac. Also data recovery software such as Tenorshare Data Recovery for Mac, DiskWarrior, Data Rescue and Disk Drill are available. You can search them online and try to rescue your Mac.
Option 5. Reinstall OS X
This is the last method I suggest to you. So if the others are still now working, just to reinstall OS X if you have ever backed up your important data before. Last but not least, you really need to be accustomed to backup data on Mac.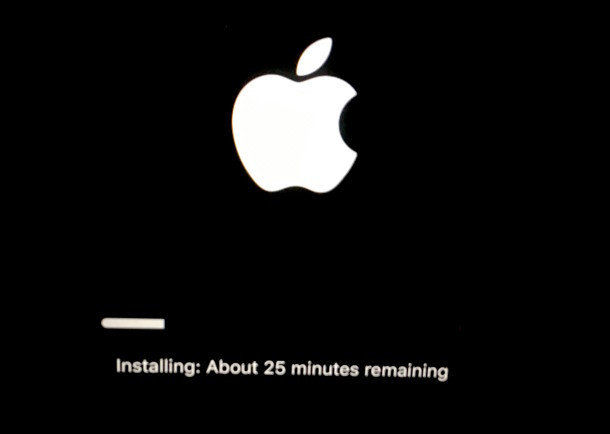 Additional tips you should know:
As a matter of fact, once you can't get into the recovery mode on Mac and you lose the data on Mac, Tenorshare Data Recovery for Mac is your better options to recover them. It is skilled in recovering all kinds of file types from hard drive, USB flash drive, SD card, external hard drive on macOS High Sierra, macOS Sierra, Mac OS X EI Capitan, Yosemite, Mavericks, Mountain Lion, etc.