Top 10 Malware Removal Mac for 2023
by Anna Sherry Updated on 2021-06-08 / Update for Mac OS
macOS is considered one of the most secure Operating Systems in the world, but still, the Mac does not get spared when it comes to malware infestation. World-wide-web is a dangerous as well as the most informative place. It can answer all your questions along with infecting your computer with viruses.
It is also possible that the infection was intentional and due to lack of protection, you now have ransomware on your system. So, if you are facing such issue with your Mac, immediately use an effective macOS malware removal tool to turn the situation in your favor.
Part 1. Top 10 Best Malware Removal Software for Mac
Even though macOS is one of the most sophisticated Operating systems, it is still prone to malware attacks. Nonetheless, once Mac is affected you have to use malware removal Mac, in order to get rid of the said malware infestation.
There are not too many programs available for Mac that can be described as the best malware removal for Mac but we have prepared a list for you after extensive research.
Top 1. Malwarebytes
Malwarebytes removal tool Mac is considered one of the best malware removal programs designed for Mac. This is an antivirus, designed to detect the most dangerous and the latest malware and threats. This program has a very light approach but it is very much effective. It will stop you from using unwarranted programs and wasting system resources of the Mac, resulting in a faster performing Mac.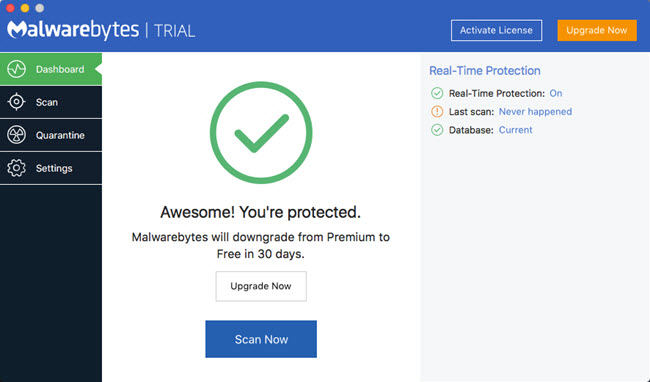 It has a light-weight installation.
The performance is great, the scan speed is excellent.
30-day trial period is available for Mac with the Premium Edition.

Pros

The scanning is very fast.
Does not consume too many resources.
This is a small program and takes very little space.
Blocks unregulated apps immediately.

Cons

The real-time protection is useless with the free version.
There are no scheduled scans.
Top 2. Bitdefender
Bitdefender is the best free malware removal for Mac. This is an effective and light-weight antivirus for Mac, equipped with fast scanning capability. Even if you are using this malware remover, your system will be running properly. Although most of the users prefer putting such a program in auto-mode, Bitdefender will require time to time user input.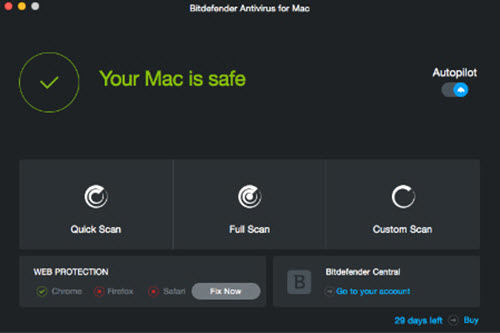 Continuous notifications.
The virus database gets updated automatically.
The Deep scan mode is amazing.
Pros
Fast scanning capability.
Simple but attractive user-interface.
Several scanning tools are available.
Doesn't interfere with system performance at all.
You exclude specific files from the scan.
Cons
Real-time protection is unavailable.
This program is designed for home use only.
There are not many advanced features available.
Top 3. Kaspersky Internet Security for Mac
Kaspersky is a very popular malware removal Mac. The performance of the program is quite good and effectively designed to strength Mac security. Equipped with on-demand scanning capability and daily updates on the database, some users consider Kaspersky to be one of the best Mac malware removal software.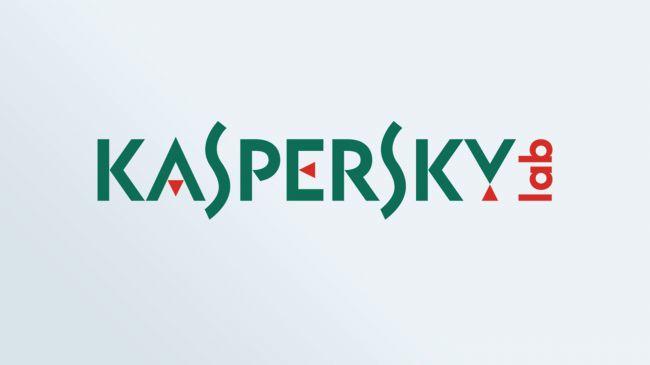 On-demand scans are available.
30-day trial version is available.
Effective against spyware and ransomware.
Pros
Installation and operation are very simple.
Isolates the threats automatically after detection.
Does not disturb users with numerous notifications.
Cons
The free version is completely ineffective.
There is no active protection against ransomware.
Top 4. Norton Security Deluxe
Norton Security Deluxe is another macOS malware removal tool, it offers great protection for Mac. Although, the prices for Norton malware removal Mac is quite higher than some of its competitors this program also offers several advanced features, perks and also excellent customer support.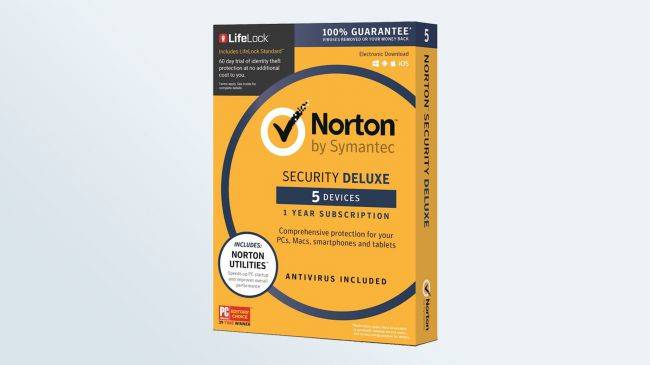 Easy scanning capability,
Effective malware detection.
Additional customer support.
Pros
Malware detection is excellent.
Cons
Really expensive.
The impact on the system is quite noticeable. Basically, slows down the performance.
Top 5. Trend Micro Antivirus for Mac
We know malware removal Mac are available online and there are a number of them advertised as one of the best but for the 5th position on our list, we chose Trend Micro. This is an effective protection program developed by McAfee antivirus. This program protects your computer from malware, ransomware and other viruses that compromise the integrity of your computer. It can also help in chrome malware removal Mac. There is also email protection embedded with it as well.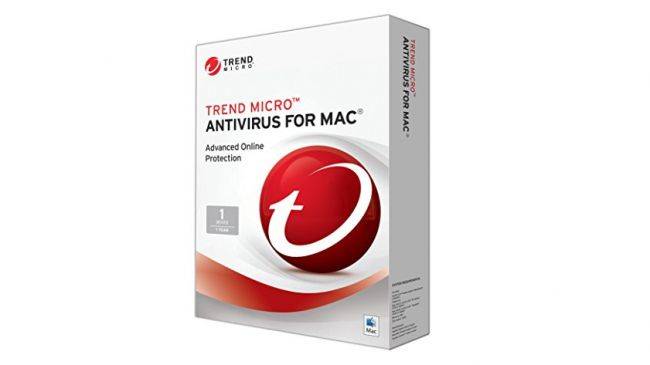 Effective system security.
Several bonus features are available.
Easy to use.
Safeguard your privacy.
Pros
Malware protection is great.
Cons
Causes the system to lag.
Effectively slows down the system.
Top 6. ClamXAV
ClamXAV may not have a perfect name but it is a perfect antivirus for Mac users to fight against malicious Trojans. This is not an overly complicated program but a simple one with easy to use interface that can be used even by the most novice users for system protection. It can be used for Mac malware removal reddit and from other systems and websites as well.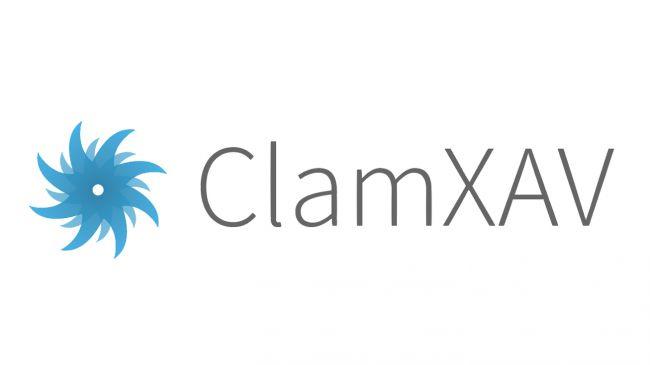 An easy to use program.
User-interface is very straight-forward.
Lab-certified to protect Mac.
Pros
This is a free program.
An open-source program as well.
Cons
No filtering.
Features are very limited.
Top 7. ESET Cyber Security for Mac
ESET Cyber Security may not be the best Mac malware removal free but it is quite capable and comes highly recommended. Although, the software is not available for free, rest assured it will look after your Mac quite carefully. It does not have the quickest scanning capability like the other programs but it digs deep and eliminates every trash that has compromised the integrity of the Mac.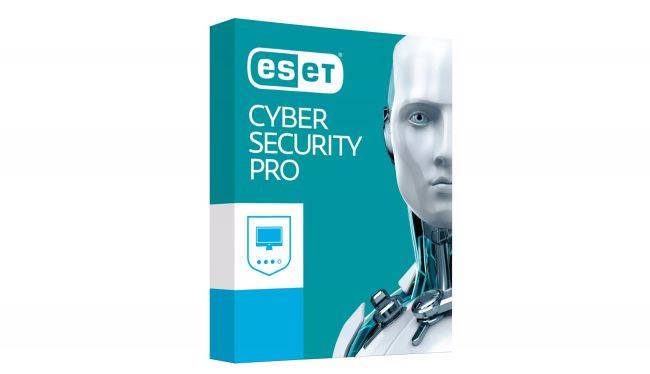 An easy to use program.
User-interface is very straight-forward.
Lab-certified to protect Mac.
Pros
This is a free program.
An open-source program as well.
Cons
No filtering.
Features are very limited.
Top 8. Panda
There was a time when the safari malware removal Mac, named Panda wasn't really appreciated by the users due to its bland performance. But after getting a significant update, the entire outlook of the software changed completely and became one of the best malware removal tools for Mac. Nonetheless, it is an effective program with top scanning speed and essential advanced features.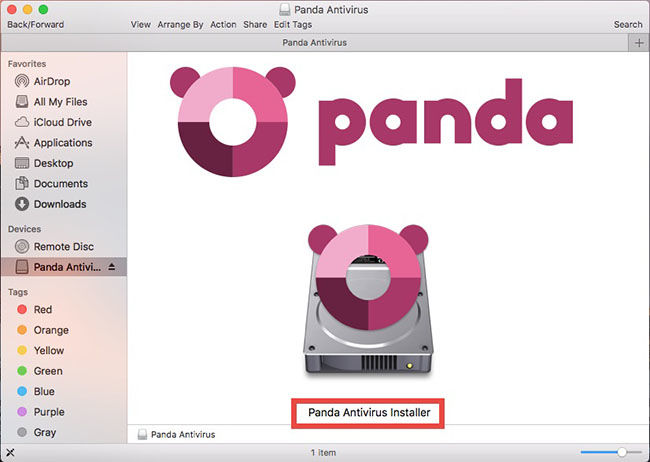 Provides an effective firewall.
Technical support is available.
Real-time protection is available.
A limited VPN and Wi-Fi security are also provided.
Pros
Does not impact the performance of the Mac.
Scanning speed is fast.
The interface is user-friendly.
Cons
The detection capability is well below average.
A registered account is required.
The limited VPN allows 150MB per day.
Top 9. McAfee Total Protection
McAfee is a well-known name among antiviruses and there is a reason for it. This is the reason the said program stayed at the top for so long time. Although, it is pretty old still effectively protects computers from malware and other Trojans.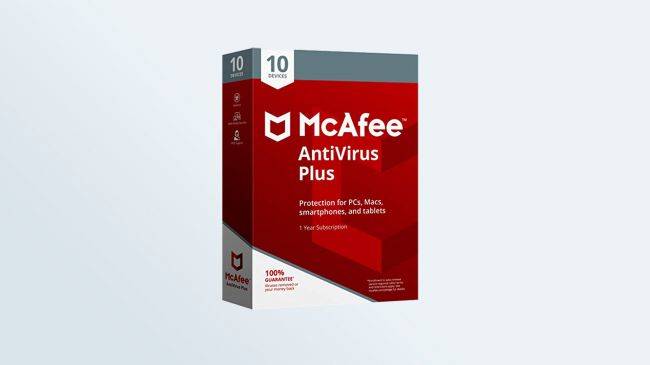 Provides all-around protection.
Scanning is fast.
Date base gets updated frequently.
Pros
You can create unlimited accounts.
The interface is good.
Cons
Lacks special features.
Detection rate is not good.
Top 10. Avast
Avast is still one of the most popular free Mac malware removal software in the world. This free malware removal Mac offers the best results as a free antivirus. There are several additional features including anti-malware security and Wi-Fi security and extensive web protection.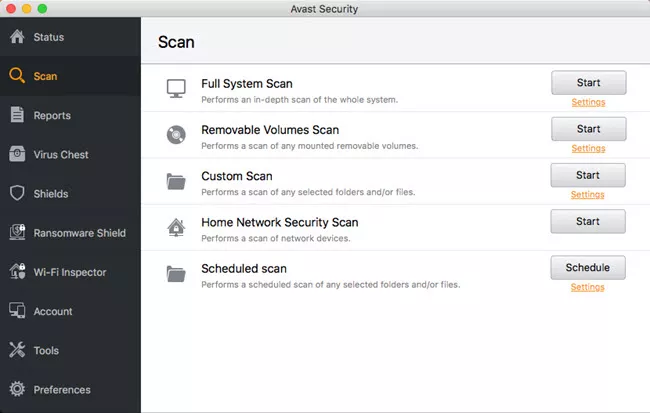 Anti-malware security, capable of stopping viruses, Trojans and other threats.
Web and email protection are also available.
Wi-Fi security scans are available.
Pros
System impact is there but it is very low.
URL blocking is available.
The detection capability is excellent.
The user-interface is simple.
Cons
The installation is not really convenient, always tries to install other Avast products that are not related to system security.
Numerous pop-up ads.
Part 2: How to Restore Lost Files on Mac Due to Malware Attack
After your Mac gets infected by malware, it will immediately infect a few of the files on your hard drive. The listed macOS malware removal tool will be very effective downing the situation but due to the infection, some of the files from your hard drive will also be eliminated by the said programs. As they will get detected as malware.
Nonetheless, you can forget about them or you have a better option to use a suitable data recovery program to restore those files immediately.
Numerous programs with similar prospects are available online, but only a few have the capability to recover the lost files, as they were in the shortest amount of time. Tenorshare 4DDiG for Mac Data Recovery is one of those effective programs that have been praised by the users due to its efficiency. So, without further ado, let's have a look at the use of 4DDiG for Mac Data Recovery data recovery;
Step 1So, download the program on your Mac and launch it after the installation.
Step 2Select a location on your Mac's hard drive to initiate the data recovery and then click "Scan" to proceed.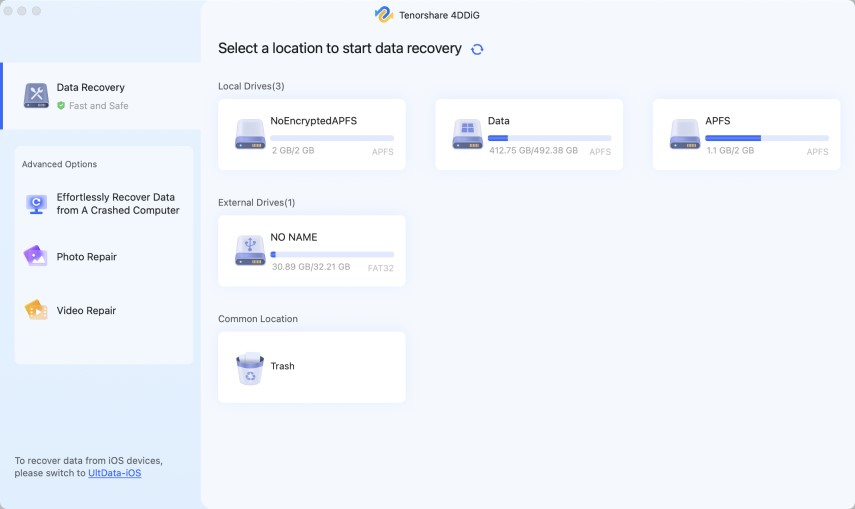 Step 3It will take a few minutes to complete the scan; upon completing it the results will be visible on the screen. You can select to recover specific files from this preview.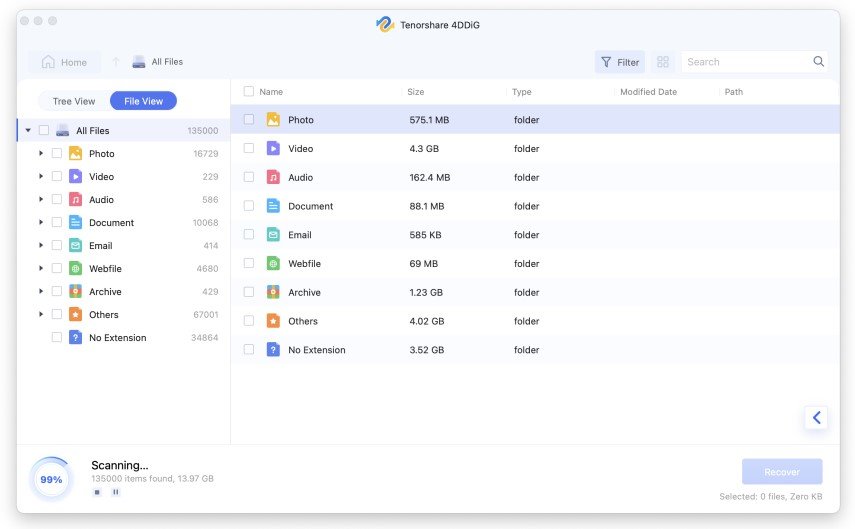 Step 4 Finally, after the file selection click on the "Recover" button in order to restore the files. You also have to choose a location to save the recovered files but we do not recommend to save the files at the same location you lost them from.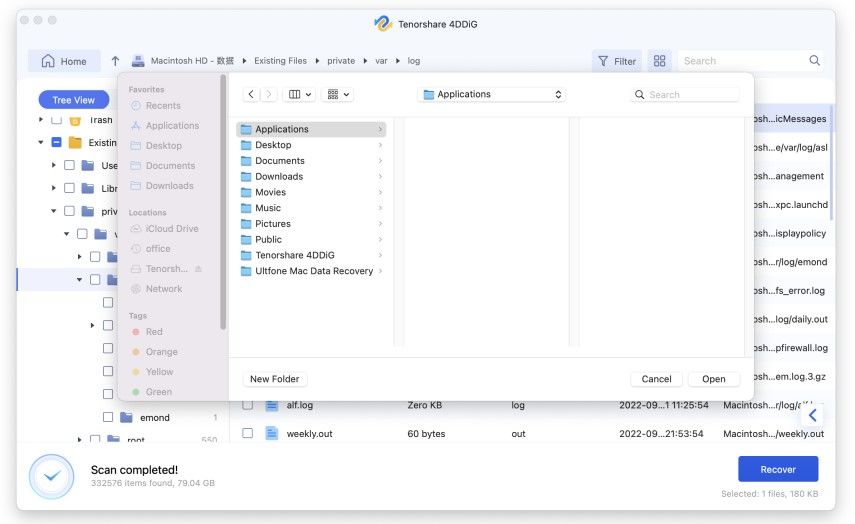 This is the best possible way to recover the files on your Mac if they were lost after malware removal.
Conclusion
Although Mac uses a very sophisticated Operating System it still requires assistance for malware protection. We did provide a list of our top 10 picks for effective MacBook malware removal tools available online. But as our top pick, we prefer Malwarebytes Mac removal tool among all. So, if you are struggling with malware infestation on your Mac, use these programs to get rid of them I order to get a soundly operating system.
But there is a possibility that some of your files get deleted as they might be infected by the malware but you can recover them easily using Tenorshare 4DDiG for Mac Data Recovery, an effective data recovery program for Mac.