10 Best Mac Emulator to Run Windows/Android/iOS Apps on Mac
by Sophie Green Updated on 2022-07-22 / Update for Mac OS
Many users consider replacing their Windows OS with macOS and vice versa. To do the same, they will need a platform that prevents certain limitations while letting them freely toggle. In such a case, an emulator comes into play to provide an enhanced experience while you change over to another operating system.
Through this post, we will talk about the best mac emulators that come in a wide range such as Windows emulator for Mac and an Android emulator for mac. To know all about the same, keep reading ahead.
Part 1: What is an emulator?
The emulator is software that lets users run Windows and other programs on Mac devices and vice versa. It implies that you can use the functionalities of Windows OS in your Mac so as to acquire the benefits of both Microsoft and Apple on a single computer device. The best part about using an emulator for mac is that you can seamlessly use specific software or apps on Mac that are otherwise restricted on Windows.
Emulators are bifurcated into two types i.e., visualization software that emulates the OS with the virtual system and its other type lets you run Windows applications on macOS without any need of a virtual machine. Since there is no role of the virtual machine, therefore, you don't need any Windows product key to execute the programs or apps using non-virtual software.
The below is the handpicked selection of the best Mac emulators.
Part 2. The Best Windows Emulator for Mac
These are the best 3 Windows emulators for Mac we introduce below. Read and find the perfect one for you.
1. Virtual PC for Mac
From the house of Microsoft, this Virtual PC for Mac allows you to access PC specific files, software and devices from your Mac, speedily and with great reliability. It includes features like zero-configuration printing to eradicate the requirement for downloading printer drivers of certain kinds.
It lets you access and relaunches the application that you were working on before shutting down your virtual PC for quick access. It also provides clear and fast graphics while letting you have exceptional control over the toolbar, memory, shortcut and other features. Moreover, it has a simple and user-friendly interface.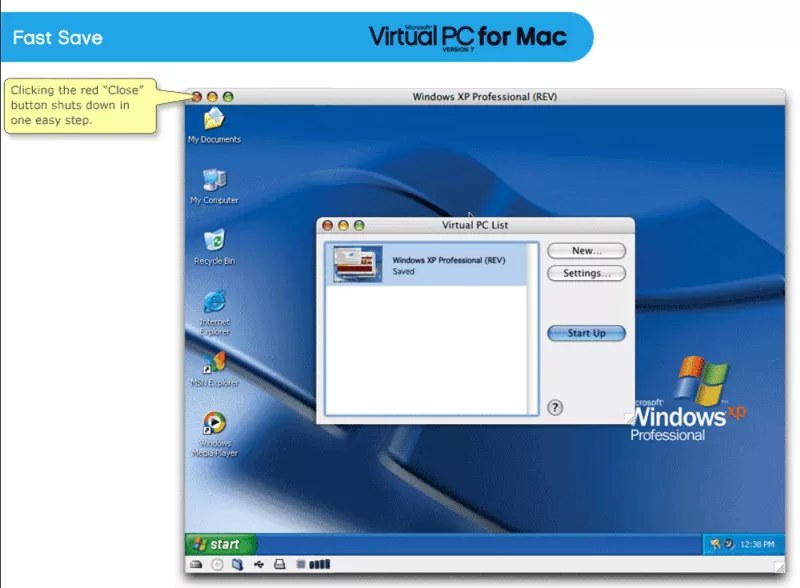 2. Boot Camp
Boot camp comes in-built in Mac devices. Its program Boot Camp Assistant can be accessed via Utilities and it lets you install Windows OS on your Mac device while allowing you to utilize a complete hardware system.
With Boot camp, you get Windows and Mac in two partitions over an SSD or hard drive. Besides, on turning on your Mac system, you will be prompted to boot as Windows or Mac. Though this software lets you access all windows apps, it restricts access to any of the Mac files when you are using Windows and vice versa. Therefore, you will be required to toggle from one OS to another to use any non-compatible app.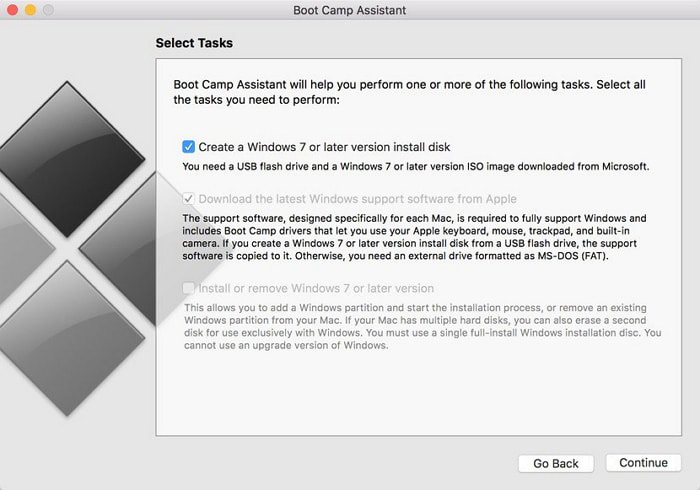 3. Parallels Desktop
This is another great mac emulator that also provides support to M1 Macs. With the constant upgrades every year, Parallels Desktop will always keep you ahead with the latest macOS. It works by creating a virtual machine to install Windows on your Mac device so that you can run any Windows app, games etc. It lets you run Windows on a Mac without rebooting the system and it's also easy to install.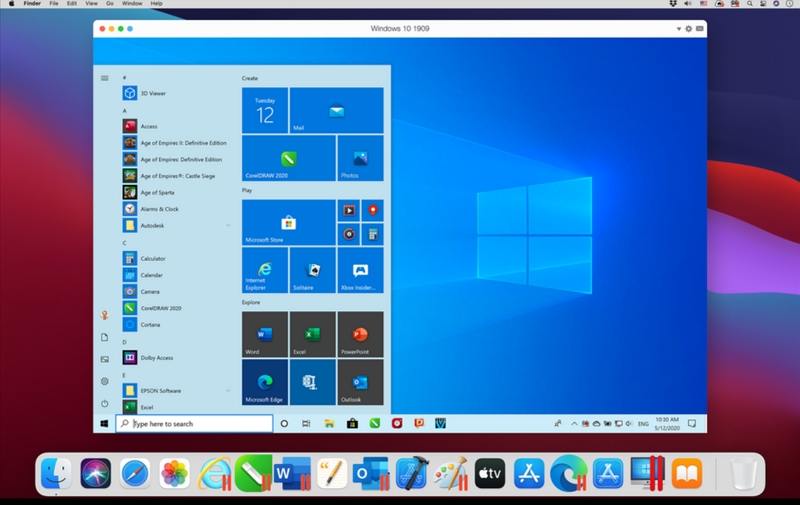 Part 3. The Best Android Emulator for Mac
We have listed 3 best emulators to play Android games on a Mac that are going to take your gaming experience to a whole new level. So, let's see the details.
1. BlueStacks
BlueStack is one of the topmost android emulators for Mac that provides an interactive platform to expand your reach on Mac systems. This quickly growing gaming platform comes with a vast range of features and provides support to Android N with enhanced graphics while saving battery life. This emulator does not acquire much RAM and is super easy to install. Moreover, it provides a user-friendly interface, ability to run multiple apps at a time with customizable gaming options.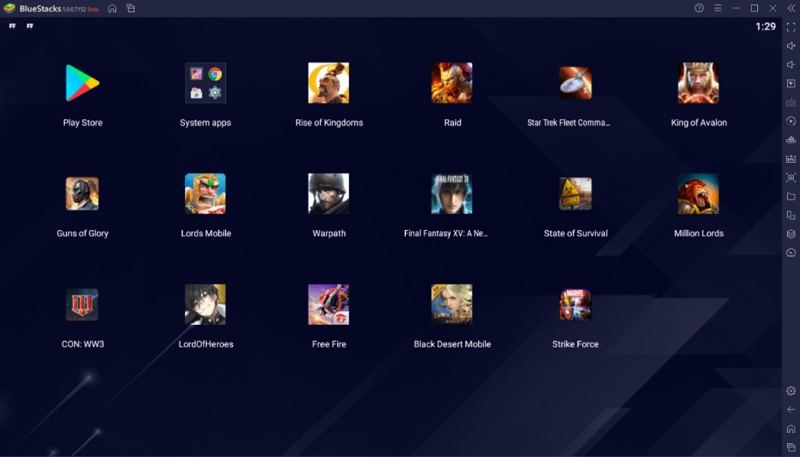 2. Genymotion
Genymotion is a power-packed android emulator for Mac that is also pretty easy to use. It is crafted to support product testing in a safe virtual environment while offering many customizable options to meet user requirements. With the capability of emulating more than 3000 virtual Android device configurations, it also features multi-touch, strong sensors and a GPS. It additionally has HD pixel compatibility to showcase your mobile apps with extreme clarity.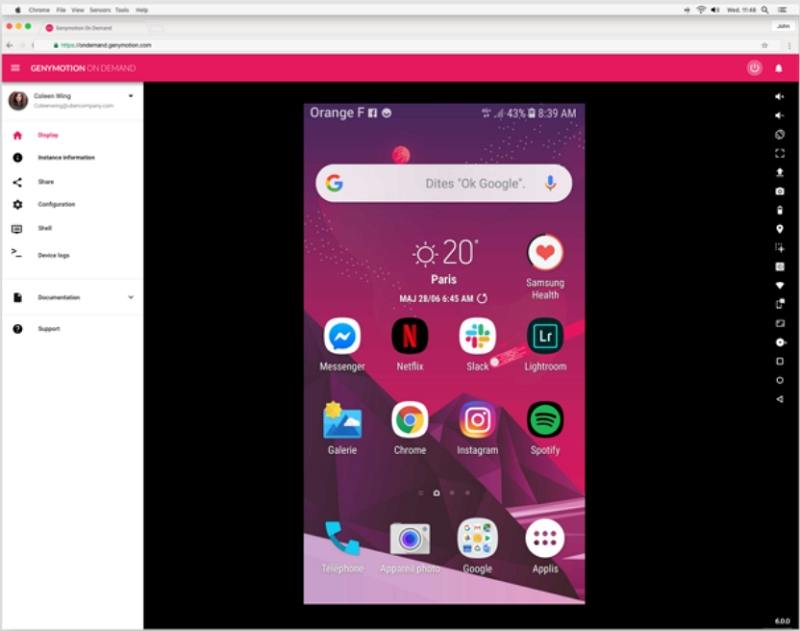 3. Android Studio Emulator
Android Studio Emulator is designed with super-easy features and it allows you to start using applications way faster than your actual device. With this emulator, get access to advanced performance while viewing mobile apps with more freedom and better representation.
This emulator offers support for HD games without consuming much space with enhanced graphical features and interface. Furthermore, it lets the users simultaneously use multiple apps and take screenshots as well. What's more? It can set the emulator Windows theme to give you a refined user experience.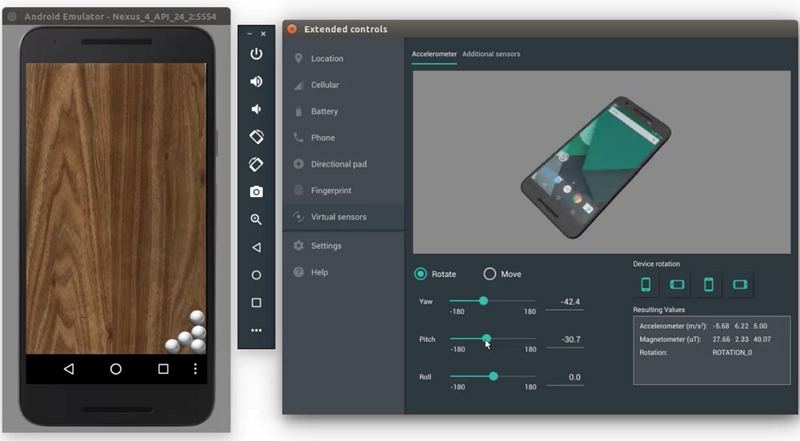 Part 4. The Best iOS Emulator for Mac
Below are 3 best emulators to play iOS games on a Mac that are going to take your gaming experience to a whole new level. So, let's see the details.
1. Appetize.io
This IOS emulator for Mac can be used for free for up to 100 minutes a month. Featuring close similarities to the actual iPhone, it lets users access iCloud, which is also its topmost functionality. With Appetize.io, you can easily upload your app on a website using API so that your app can run on any major web browser on your system. It has a user-oriented interface and demo sessions can be availed from within its website. Moreover, it is extremely useful for large enterprises and individual developers.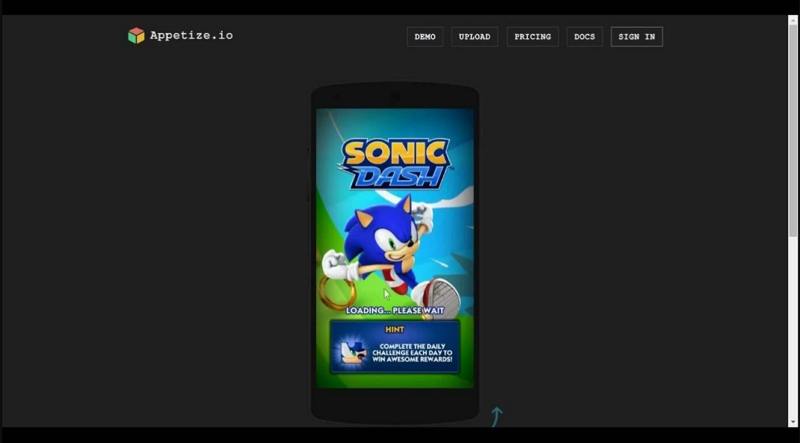 2. iOS Simulator in Xcode
From the house of Apple, the Xcode features its simulator that works with iOS, watchOS, tvOS and iMessage. Suitable for emulating a variety of interactions such as device rotation, taps, scrolling etc, this program can be used as a primary app development suite. Besides, it lets the users straight-away open the apps from the Xcode projects.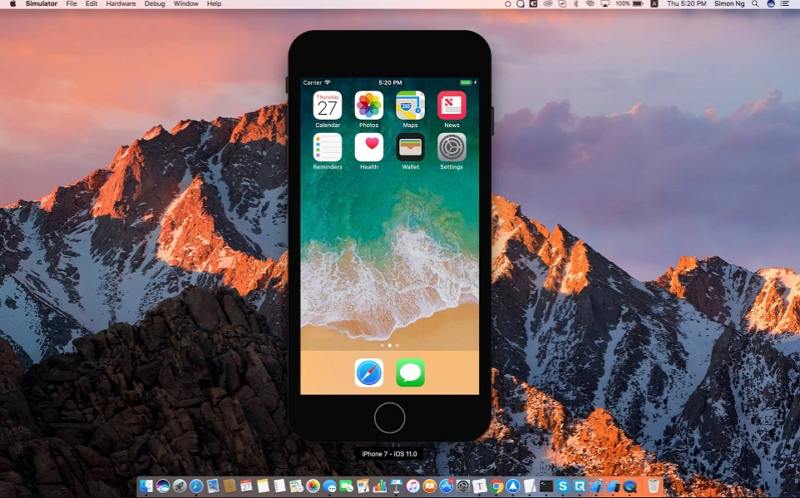 Part 5. The Best Xbox and PS2 Emulator Mac
We have listed 3 best emulators to play an endless range of Xbox games and ps2 games on a Mac that are going to take your gaming experience to a whole new level. So, let's see the details.
1. XBOX emulator for Mac
The XBOX emulator for Mac is free to download and lets you play an endless range of Xbox games. It uses a multi-purpose emulation framework to preserve the software history while preventing the previous or vintage games from getting lost or forgotten. This simulation lets you play all the classic games without any issues and by easily using the mouse and keyboard from your Mac system. This emulator itself does not have any games, it just makes it easy for you to play any game.
2. PCSX2
PCSX2 is the best ps2 emulator mac, which is suitable for laptop and computer gaming. It consists of several graphics and gameplays which make it stand above others. If you are someone interested in ps2 games from a bygone time, this program is just for you! It features all rare ps2 games and comes with enhanced improvements such as texture filtering, user-specified resolutions, anti-aliasing etc. It also has an in-built high definition recorder and lets you share your gameplays.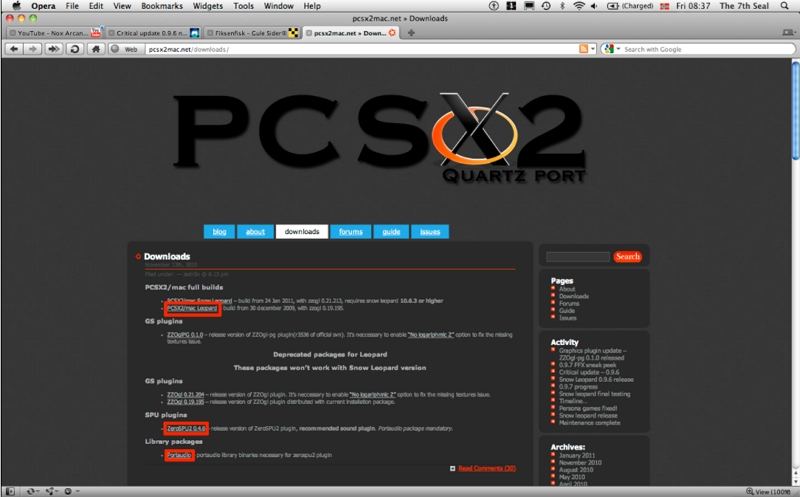 Extra Tip. The Best Android Mirroring Software on Mac
We have introduced Android emulators for Mac. And if you want to run Android apps on Mac, you have another option, that is screen mirroring software - Tenorshare Phone Mirror. Better than emulators, this tool mirrors the whole Android phone on the computer, and lets you control all the apps and usages with keyboard and mouse. What's more, for Android gamers, you can play Android games on Mac via keyboard mapping now.
First, download and install Phone Mirror on your Mac and connect your Android phone via a USB cable.

Follow the on-screen guide to enable USB debugging in your device.

You will see your Android screen on the PC right away. Now click on the app icon shown on the screen with your mouse to run it.

If you want to play Android games on Mac, click on the Game Keyboard icon on the right toolbar, and read this guide to know how to set up.
Conclusion
The emulator makes your life easy by letting you use Windows programs on Mac and vice versa. Given above are some of the top-rated mac emulator options, based on your requirement for gaming, testing or anything else you can choose from any of the given programs. And if you are looking for an app to mirror Android game screen on PC and Mac, then you should try Tenorshare Phone Mirror.
Mirror Android/iOS Screen to Your Computer!
Play Android games on PC and Mac with keyboard mapping
Screen Mirror Android & iOS to PC No Delay
Directly control Android devices from PC & Mac
Mirror up to 5 Android devices at the same time
Transfer files between Android and PC