How to Recover Files from External Hard Drive on Mac
by Anna Sherry Updated on 2021-08-26 / Update for Mac Data
"I have a Western Digital 320GB external hard drive and it currently has 0 bytes available. This has prevented me from even viewing the hard drive on my finder window. I can only see it in disk utility. Can anyone recommend free data recovery software so i can so that i can view my hard drive files?"
One of the most frustrating situations you can ever have in life is losing the most important data on your devices. It happens due to various reasons and those of you who use external drives to store data are more likely to suffer from data loss situations. Fortunately, there are some methods that can help you recover files from external hard drive on Mac so you can have your lost data back on your machine.
There are many companies that understand the pain of users who lose their data and these companies have developed certain software that help you recover all the data you have lost on your external drives. The following guide talks about how you can recover files from external hard drive Mac and get access to your lost data on your machine.
Part 1. Causes of External Hard Drive Data Loss
Before you jump onto the actual data recovery solutions, it is worth looking at how one can lose data on a Mac. There are many cases in which you lose your data and knowing them will ensure that you do not perform any action that leads to this situation and deletes your data.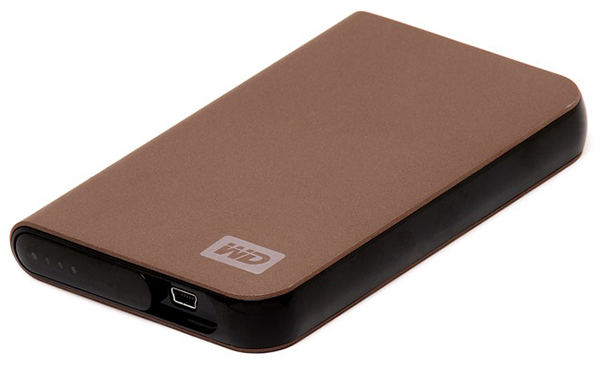 Accidental Deletion
Sometimes people end-up accidentally deleting data on their Macs. This usually happens when you are trying to quickly do something, and you end-up choosing the delete option. It results in loss of your important files on your drives.
Power Surge
If there is a surge or failure in your system's power, it can impact your drives and may even lead to you losing your valuable data on your drives.
Virus and Malware Attack
There are several viruses and malware going around that can delete the data on your drives without your permission. These viruses are spread with the bad intention of deleting users' data and then sometimes even asking for a ransom to restore the data.
Software or Physical Crash
Sometimes due to misconfiguration in your system settings, your external drive can crash, and you end-up losing all data stored on it.
Data loss can also occur when there is a physical damage to your drive. Therefore, it is always recommended that you get a proper and secure case for your external drives to keep them away from any accidental physical damages.
Part 2. Recover Files from External Hard Drive with Data Recovery Tool
After learning the possible causes of data loss for external drives, let's find out how you can recover your lost data using a data recovery software. After all, it is your data that is important to you and you wish to get it back on your machine somehow.
While there may be a number of software for external hard drive data recovery Mac, only a handful of those actually do what they claim to be doing and 4DDiG for Mac Data Recovery is one of those handful software.
The software helps you recover external hard drive Mac so you can recover all the data that was stored on your hard drive(HDD, SSD, USB, etc). What's more, it has an extremely easy to use interface that you can get going with in no time on your Mac. The software supports all brands such as Apricorn Aegis Padlock DT FIPS, LaCie Euel, Seagate Backup Plsu, Buffalo MiniStation, CalDigit T4 etc.
Step 1: Get the latest version of the software and install it on your Mac. Plug-in your external drive to your Mac, launch the software, select your external drive, and click on the option that says Scan to start scanning your attached drive.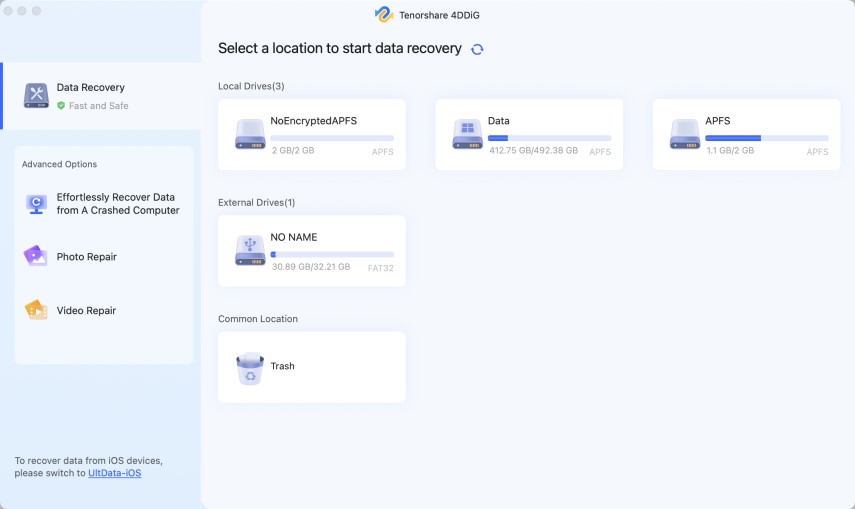 Step 2: When the software has finished scanning your drive, you will see a list of files that you can recover from the drive. Select the files you would like to restore and then click on the button that says Recover at the bottom-right corner of your screen.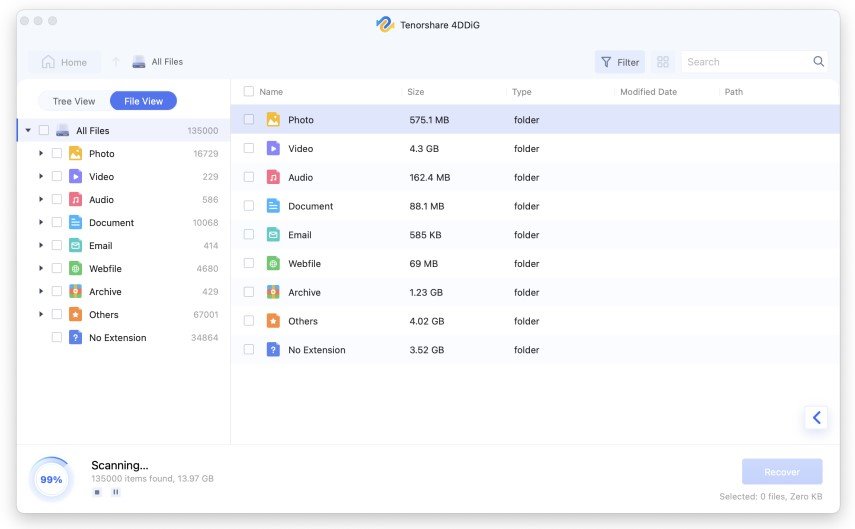 Step 3: Select a folder where you would like to save the recovered files from your external drive and click on the Open button.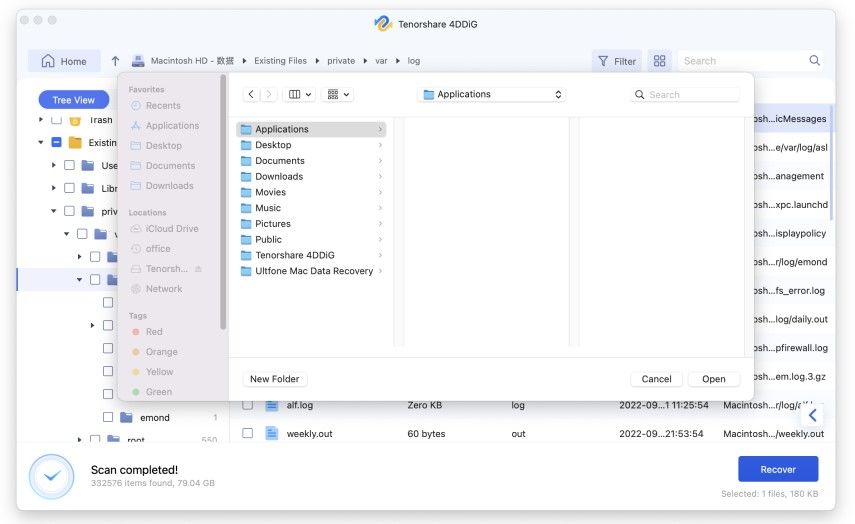 There you go. The selected data will be recovered and saved at your chosen location on your Mac. Please keep in mind the software will take a bit longer if you have selected some large files to be recovered from your external drive.
Part 3. Recover External Hard Drive Data with Manual Data Recovery Service
While most users should be able to use the above procedure to recover the lost data, there are some scenarios where the procedure may not work, or you may not be comfortable using it. In that case, you will need to reach out to someone who can help you recover your data.
There are several data recovery services available and a quick Google search will reveal the one closest to you. You can pay these service providers a visit and ask them if they can help you recover data from your external drives. In most cases, they should be able to recover the data as it is their full-time job to do such tasks and they are quite experienced with it.
If you have a drive with your lost data on it, our guide above should help you recover files from external hard drive on Mac and you will get all your lost files restored on your machine without any hassle.
Conclude
Above we mentioned possible causes of external hard drive data loss on Mac. If you have been there, we highly suggest you give it a shot to Tenorshare 4DDiG Data Recovery which has great chance to recover lost or deleted files from external hard drive Mac. Importantly, it offers instant online support which definitely save you time and money.