All You Want to Know About Mac EFI Unlock Here
by Anna Sherry Updated on 2021-08-30 / Update for Mac OS
There is quite a possibility that you may have sensitive information in your Mac that makes you worried about how to get it out because your regular password may not be enough. You can then find a way for Mac EFI unlock free. This is quite an advanced security level that you must be having, as it doesn't matter what type of data you have in your Mac.
It is worth noting that when you happen to turn on the EFI passcode, the chances are that it may become impossible for you to upgrade your macOS, erase or even repair your device without it. However, there are a number of available solutions that you can find very useful for unlocking Mac EFI.
Part 1: What is EFI and Mac EFI Unlock?
The term EFI stands for Extensible Firmware Interface, and this is known to be an extra security level that you can add on the computer, provided your Mac has a T2 chip. The main purpose of the EFI password is to keep your laptop protected, while every time you start up the Mac, it will ask you to enter the same EFI password.
The EFI lock is a hardware lock, and when you set it, you will be prevented from booting the Mac through an external drive, whether you boot into the 'Target disk mode' or the 'Recovery mode.' The lock cannot be removed even by reformatting or removing the internal hard drive, as the lock is set in EFI. So there will be no way for Mac EFI unlock.
You have the option to boot from Mac from the internal hard drive and log into the OS X user account only if you have an EFI lock in place. Then you are able to use it the usual way. With the help of the MacBook firmware password, you can set the EFI lock manually.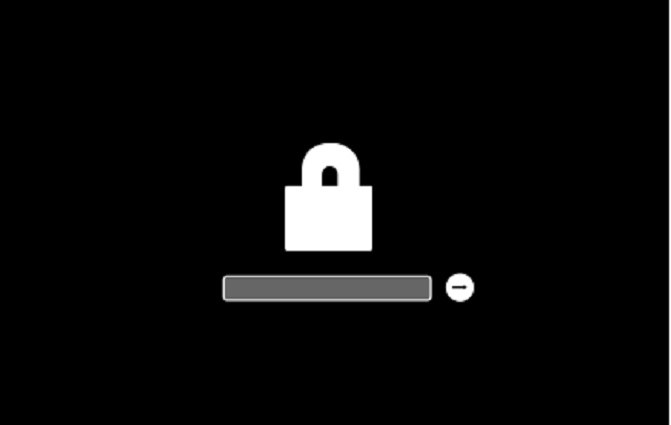 Part 2: 4 Great Solutions for Mac EFI Unlock
A firmware password is set by the users who need more than usual security measures because a password has to be entered before the start of the OSX boot sequence. Although these passwords are secure, when you have higher security, there are chances that you may forget the firmware password. With the help of a Mac EFI unlock tool, you can recover or bypass the password, and if everything else fails, then you have the option of getting Apple's help.
Solution 1: Mac EFI Unlock Free with Firmware Password Utility
This is amongst the most manageable and the simplest means of holding your Mac EFI unlock free. You have to grab your Mac and follow a few steps. Before you enter or modify the passwords, always try to check the num lock key as well as the caps key when starting with the EFI unlocker.
By holding down the Command + R Keys, you need to restart the Mac and then put it into recovery mode.

A utility menu bar will come right in front of you once you are able to press the keys.

By going on to the top of the menu bar, you will be required to click on 'Firm Password Utility.'

A new window will be appearing for you once you are able to click it. In the end, you will need to press the 'Turnoff Firmware Password.'
Solution 2: Mac EFI Unlock with RAM Removal
If you want to go on a much more advanced side, you can go for a hardware hack. It is worth noting that you will require tools like a screwdriver and take apart your Mac in order to get inside it. You will essentially be removing your RAM if you are ready to operate your Mac and later on reinstalling it. Normally this will be fine for Mac firmware password removal. You can follow the following steps in order to get your Mac EFI unlock free.
You can start with the usual first step by turning off your Mac. The next step is a little bit technical; you need to unscrew your Mac with the help of a screwdriver.

After unscrewing, you will find a battery that you need to remove or disconnect. You also need to remove the screws on the L-bracket.
By sliding the levers that you will see on the left, release the RAM so that it can be removed. After removal, put the RAM on the side and try not to touch any gold bars that can be seen.

By putting back the L-Bracket and battery, boot up the computer with the help of the Command + Option + P + R. Release the keys and again shut the computer once the login screen appears. Repeat the same process by removing the battery, L-bracket, and replace the RAM.

The Mac firmware password removal process must be completed after you boot it up by inserting the battery and L-bracket.
Solution 3: Mac EFI Unlock with Hardware Tool
If the above two methods have not been successful, then you have another alternative, you can go for the EFI lock bypass hardware kit that you will be able to find on a number of sites. This Macbook air firmware password removal tool will be helpful for you to get full access to all of the MacOS features, disk, utilities, and computer.
A number of nifty tools are available that can unlock Macs and are able to work with MacBook Air's, MacBook Pros, and even iMacs, and these are compatible with the present models of Mac. Some of the methods are non-invasive, which means that Mac doesn't need to be opened or taken apart. These EFI password removal tools may be a bit on the pricey side, and some might be risky, depending on the nature.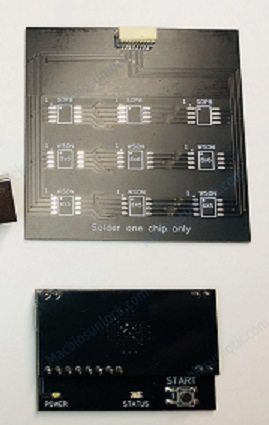 Solution 4: Go to Apple Service Center
The last option for you is to get ahold of the Apple Authorized Service Center who can be helpful for you to bypass or reset the password by using their proprietary tools. This is one of the best possible ways and can work very well on the modern Macs. Therefore, it is always recommended to directly contact the Apple Service Center if you forget the firmware password.
These official Apple support channels can be contacted via phone, or one can schedule an appointment through the local Apple store. Those who consider Mac EFI unlock free should keep in mind that this is not free at all and might be costly, but the main thing is that it is the safest way of removing EFI lock.
Although you might be required to provide your Mac's proof of ownership whose firmware password is locked so that they are able to unlock the computer in question, you have to keep in mind that there might be a few exceptions for any unusual circumstances, so if you consider them necessary, you need to discuss those with them.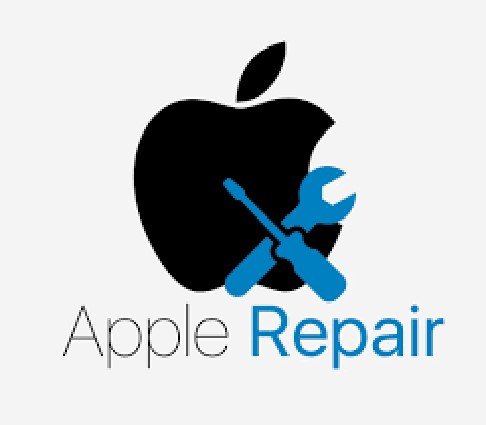 Some people search for the best tools to bypass the iCloud activation lock. They need to consider a number of factors, including professionalism, user-friendliness, simplicity, and many features. The best software that can excel in all these aspects is Tenorshare 4MeKey, an iOS and iPadOS software that can be utilized for a number of purposes.
This tool has made it possible to make the entire process of removing the iCloud Activation lock very easy for the users, as everything is done in just a matter of few clicks. It is possible that you may have come across an activation lock on your newly purchased device, and it may surely not be very pleasant for you. However, Tenorshare 4MeKey can help you to bypass everything with ease.
Steps to remove Apple Activation Lock without Password:
In the first step, Tenorshare 4MeKey needs to be downloaded and installed on your computer. And launch 4MeKey. Then select 'Remove iCloud Activation Lock'.

Then read the risk tip carefully and click Next.

4MeKey will then jailbreak your iPhone. In order to begin this process, you need to press 'Start.' With the help of your USB cable, connect your iPhone with the computer.

After the jailbreak is finished, you will be required to confirm the information of your device and then click 'Start' to start removing activation lock.

Wait for the entire process to complete, and in the end, you will be getting a confirmation message that the iCloud activation lock has successfully been removed.
Conclusion
There is always quite a possibility that you may have accidentally input an EFI password for an extra security level or have been able to find your old Mac laptop. You don't have to worry or get panicked because the above-mentioned solutions will help you understand how to have your Mac EFI unlock free. Therefore, you will not be confused about entering your Mac again by forgetting your password, as you will have a Mac EFI free unlock full process.